10 People You Definitely Didn't Catch In Kylie Jenner's Met Gala Bathroom Mirror Photo
How did we miss that? We're so dumb.
Kylie Jenner posted this photo full of struggling, unrecognizable actors, musicians, and models who are scraping the barrel to get by to her Instagram last night. It was taken in the bathroom of the Met Gala—an alternate universe only accessible through a portal inside of the Metropolitan Museum of Art, which you can only access if you crawl into Anna Wintour's mouth. Anyway, everybody is in this photograph.
Puff Daddy is in it.

Frank Ocean shed his invisibility cloak and decided that he, too, would join.

Kim Kardashian, ruler of the free world and proud owner of a bulbous derriere, popped in as well.

A$AP Rocky, rumored beau of Kendall Jenner, is cheesin' hard.

I mean, EVERYBODY. Even the people you definitely missed.
John Travolta flew his 747 into New York City just to be in this picture.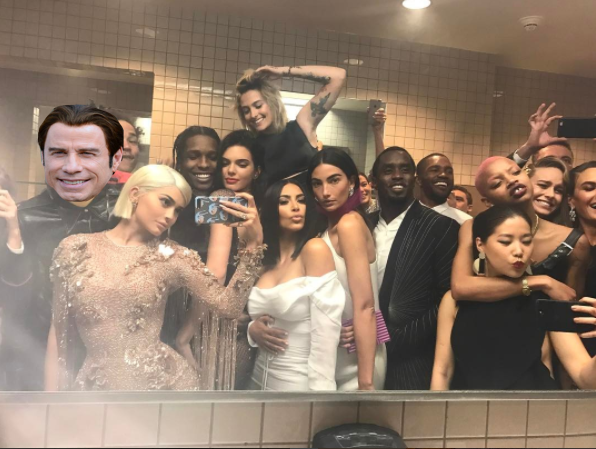 Jeremy Bieber, father of Justin Bieber, being creepy and hovering as always.
Is that... Trishelle Cannatella from The Real World: Las Vegas? SECURITY!!!!!!!!!!!!!!!!!!!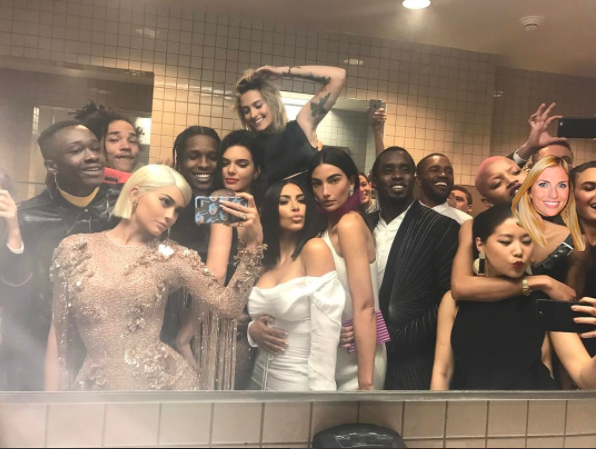 Courteney Cox chilling, hanging, and chilling with a bunch of her F•R•I•E•N•D•S!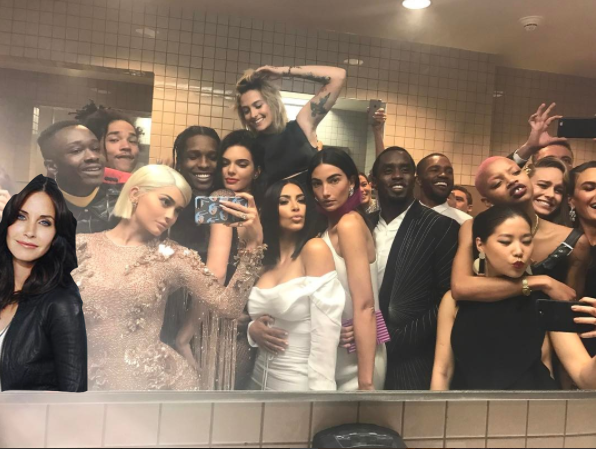 JERSEY STORE STAR J-WOWW'S HUSBAND. Do they just let anybody in these days? Has Anna Wintour given up?
HOWIE MANDEL, sandwiched between the two Jenner sisters, and hating every moment of it due to close contact. (Yes, he washed his hands right after — convenient!)