1.
You have to protect your iPhone at all times:
2.
Or else you'll need to use protection:
3.
You have to constantly click "not now":
4.
Or you have to deal with the consequences:
5.
Your apps have a mind of their own: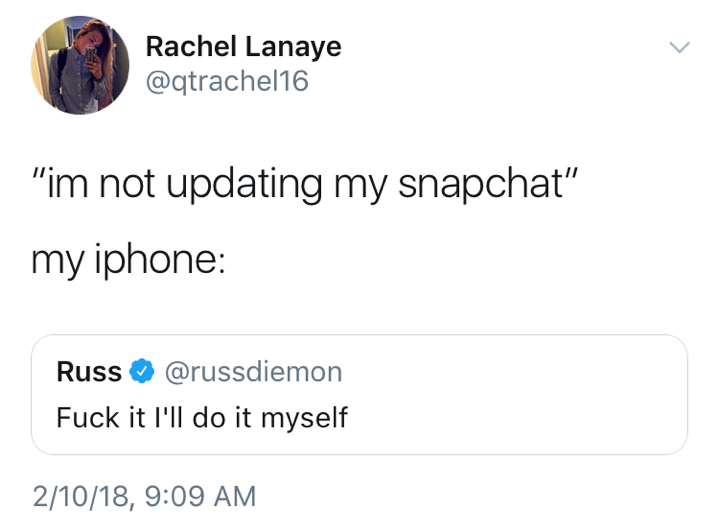 6.
And your apps want to listen to U2:
7.
You go through iPhone chargers like candy: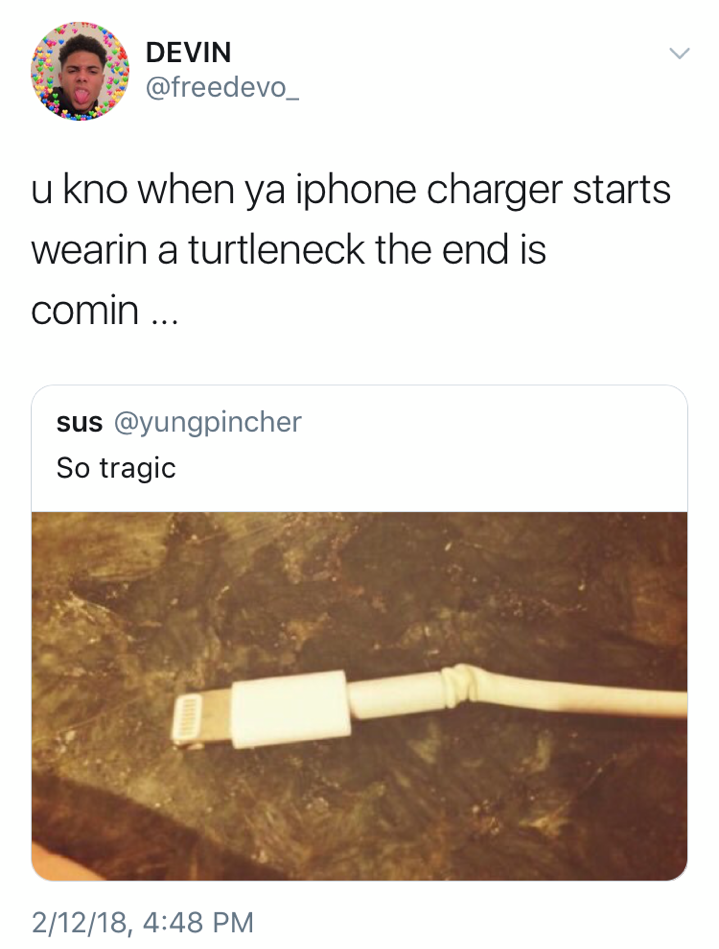 8.
And you inevitably have to steal one from a family member:
9.
Because your battery needs its apple juice:
10.
Your storage is full constantly: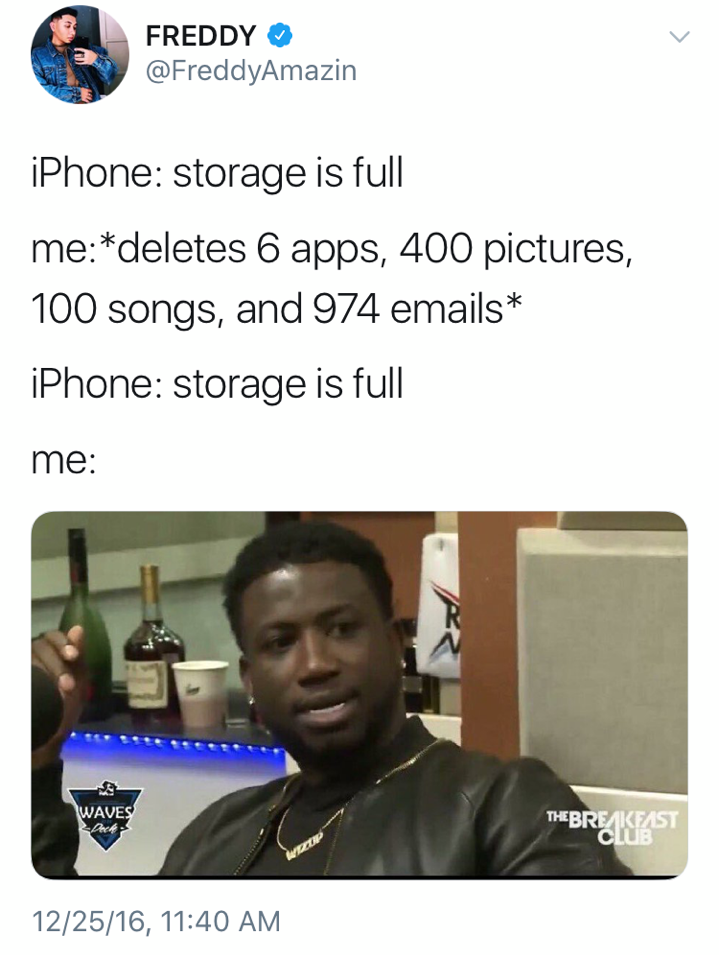 11.
So you delete things that definitely aren't the Podcast app:
12.
And you try to hide its existence because you can't get rid of it:
13.
You depend on Siri so much:
14.
But she never understands a word you're saying:
15.
Your emotions are controlled by these little gray bubbles:
16.
And the only thing worse is green bubbles:
17.
Your autocorrect always ducks you over:
18.
You have a constant battle with your brightness:
19.
And you start getting cold sweats because you hear your alarm tone out in public:
20.
iPhone has control, from its side power button to its three-inch dongle:
21.
But it doesn't matter. iPhone, A ⍰ will never leave you, no matter what they say. Our love will last forever: