1.
In Elf, a crew member notices they're visible on the left side of the shot and tries to hide themself in the doorway.
3.
In Home Alone, Harry grabs the heated doorknob from the right, which means the "M" should've been burned at a 90-degree angle. After his hand cools in the snow, you can see the "M" was burned as if he grabbed the door with his fingers facing straight up.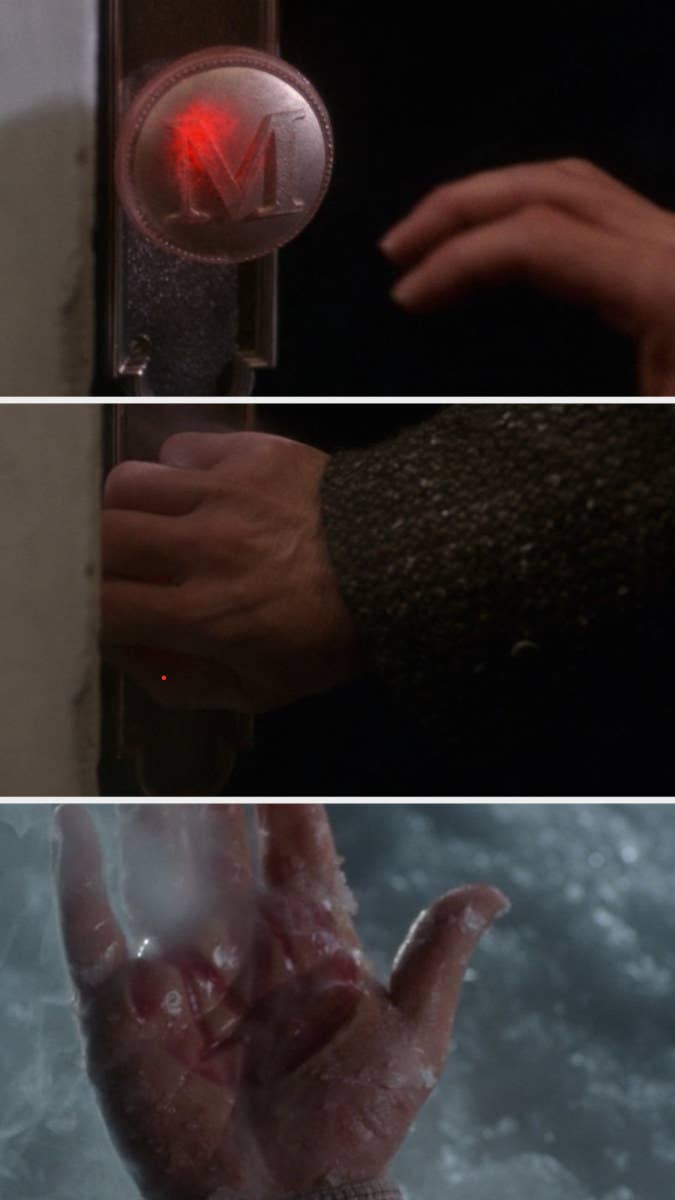 5.
Also in Home Alone, Kevin sits down to a meal of mac 'n' cheese before the Wet Bandits arrive, but when Harry passes the table after he arrives, it's been changed to a TV dinner.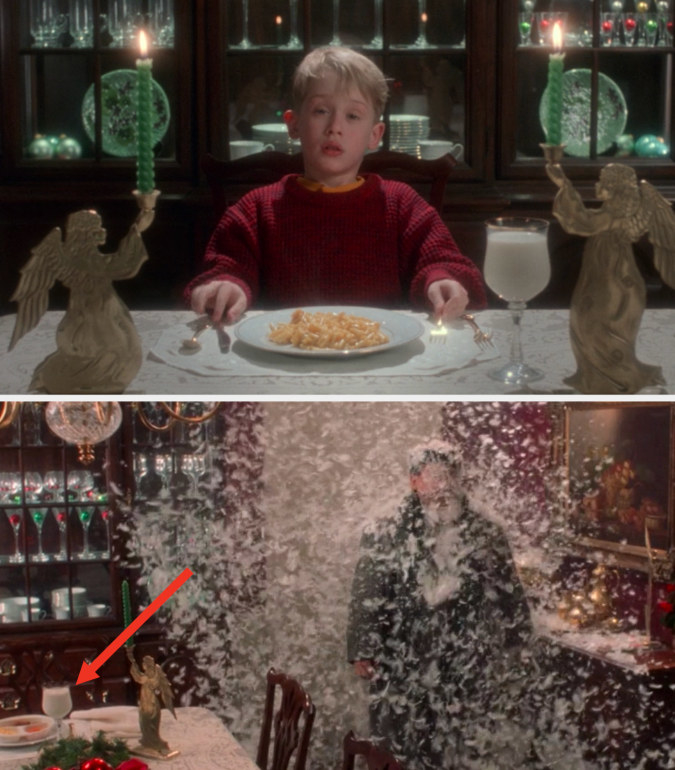 7.
Also in The Santa Clause, when Scott flies through Chicago, the sun is rising from the west, when, IRL, the sun rises in the east.
10.
In National Lampoon's Christmas Vacation, the wreath is lit when Clark is walking Aunt Bethany to the door, but no lights are on it when the door opens.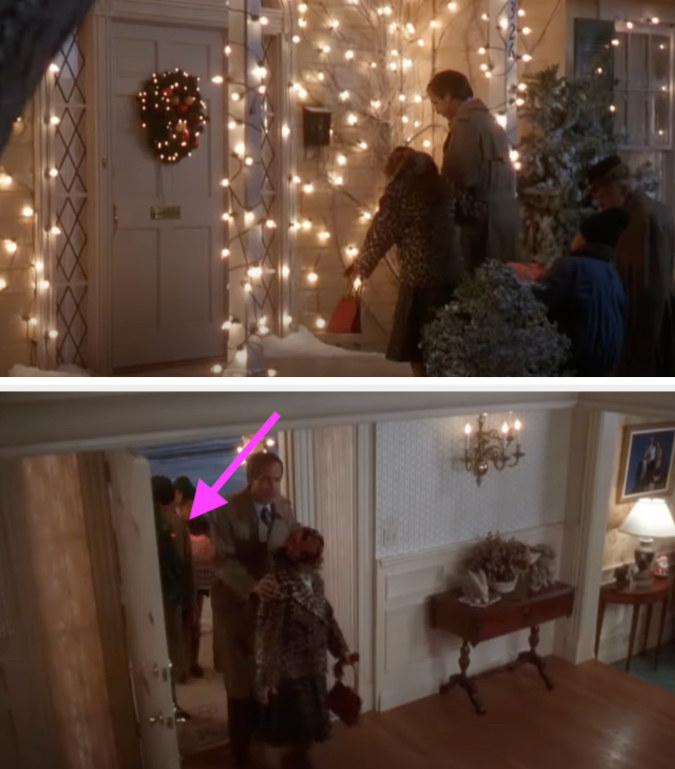 13.
In Miracle on 34th Street, Shellhammer tells Dorey that her Santa is in a fedora. Santa is actually wearing a homburg, a different type of hat. While a fedora has two creases on either side of the crown, a homburg has just one at the top down the center of the crown.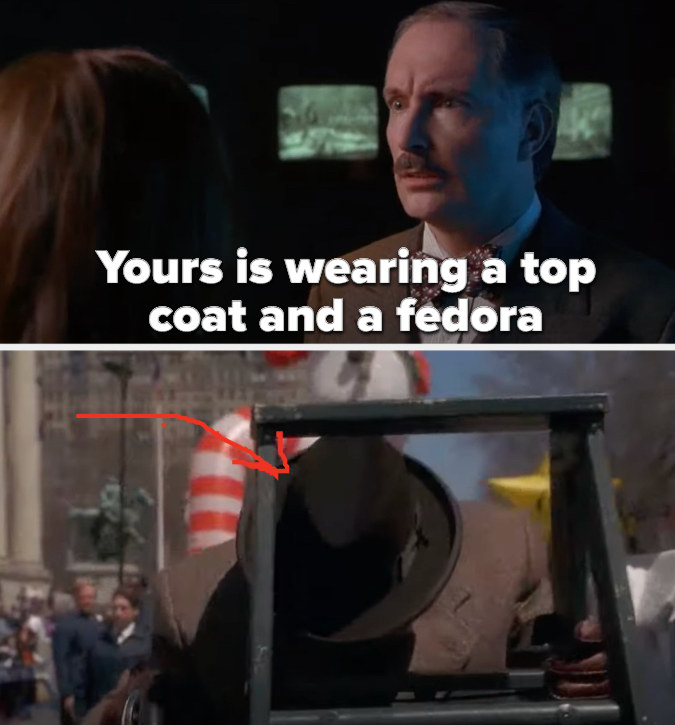 15.
In It's a Wonderful Life, Clarence tells George that his brother died at the age of 9, but when his tombstone is shown, it reads "1911–1919," which would make George's brother only 7 or 8 years old.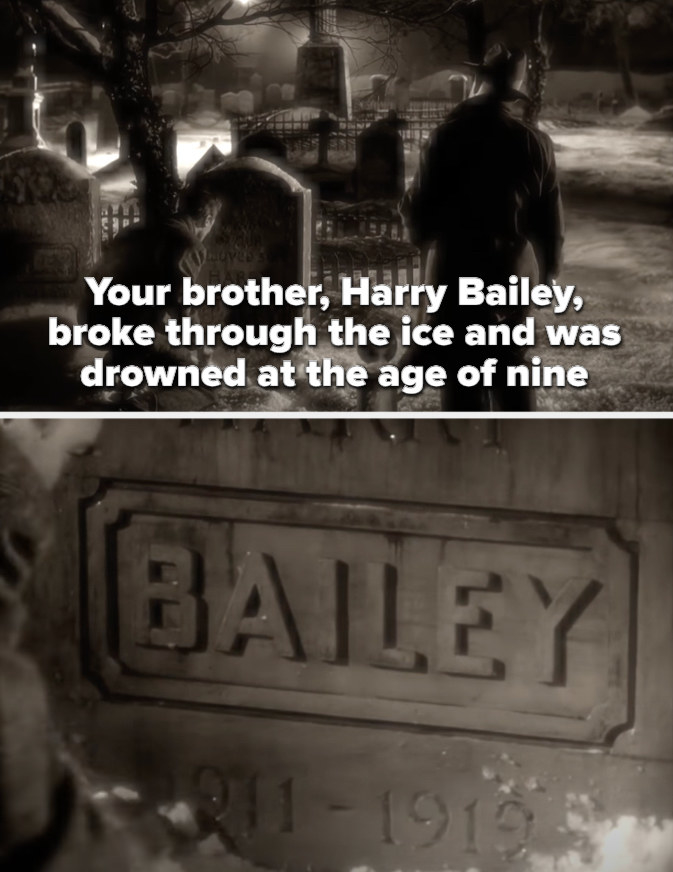 16.
In The Muppet Christmas Carol, Gonzo and Rizzo are selling Red Delicious apples. However, the story is supposed to take place during the first half of the 1800s, and Red Delicious apples weren't discovered until 1875.
17.
Finally, in How the Grinch Stole Christmas, the mayor's assistant's hair starts flying off of his head before the clippers even touch it.
(Here it is again in slow motion, if you missed it.)
You've see them enough; surely you know them by heart! If you can think of any other uh-oh moments in Christmas movies, tell us in the comments below!