Attention Sanrio lovers! — The first Hello Kitty Grand Cafe in America just opened in Irvine, CA, and it's seriously a 90s girl's dream!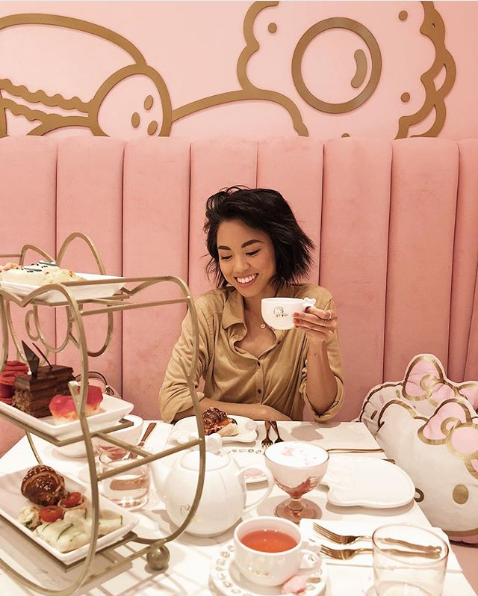 We were tweens in the days when Sanrio characters were every damn thing, so you know we had to go check it out!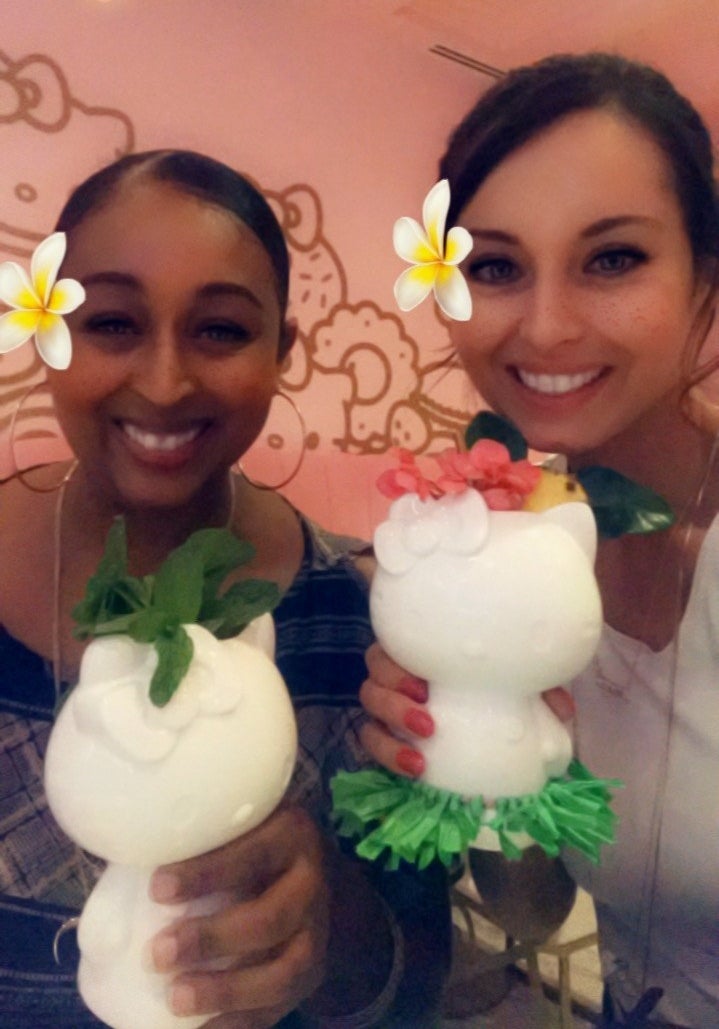 The moment you step into the cafe, you are greeted by the sweet smell of warm donuts in the fryer.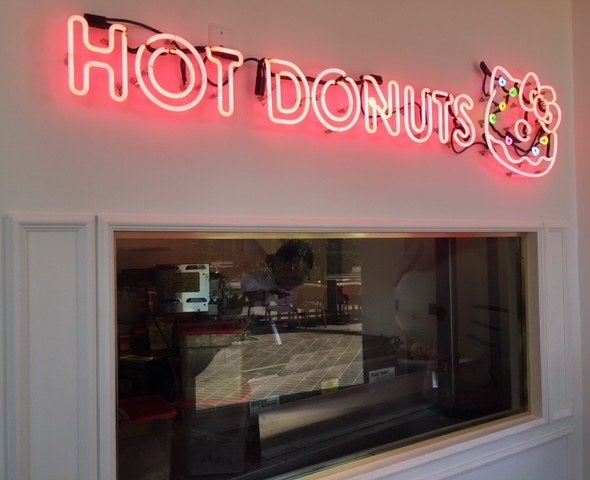 The shop is full of goodies like fresh-baked cookies, strawberry mint lemonade, and an array of Hello Kitty souvenirs to add to your collection — or start a new one!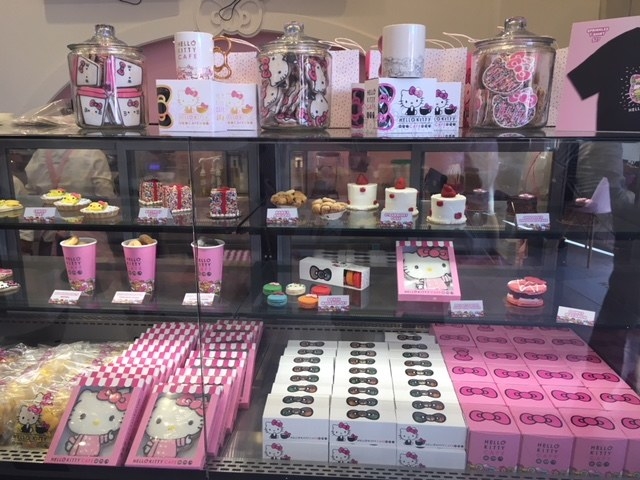 But the real treat is the Bow Room, the cafe's private dining room, which hosts both afternoon tea and cocktail hour. We hung out for both!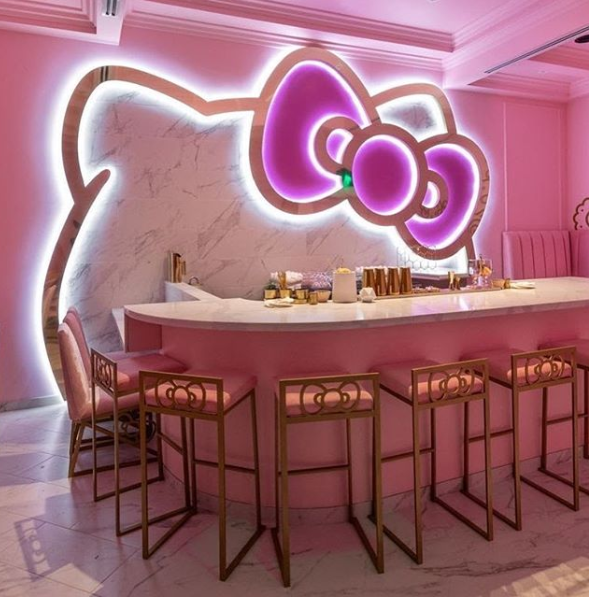 With the level of detail, this room is seriously unmatched in cuteness — even the bathroom is cute!

Afternoon tea begins with a bowl of strawberries and cream, which was totally delicious.
Then you are offered a selection of teas, which comes in this sweet tea set: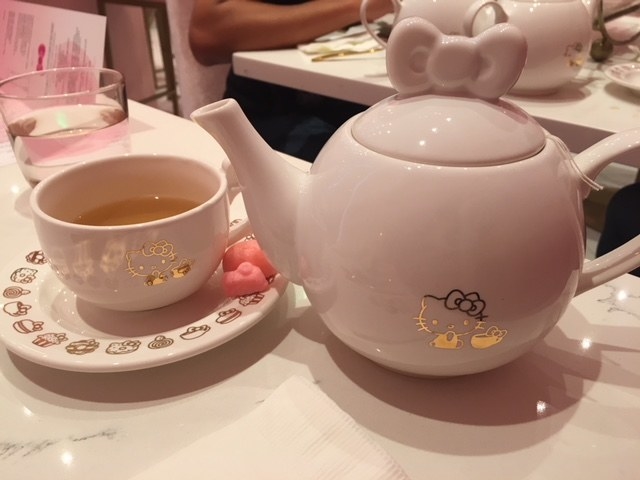 And an adorable Hello Kitty sugar cube to make your tea — and your experience — super-sweet!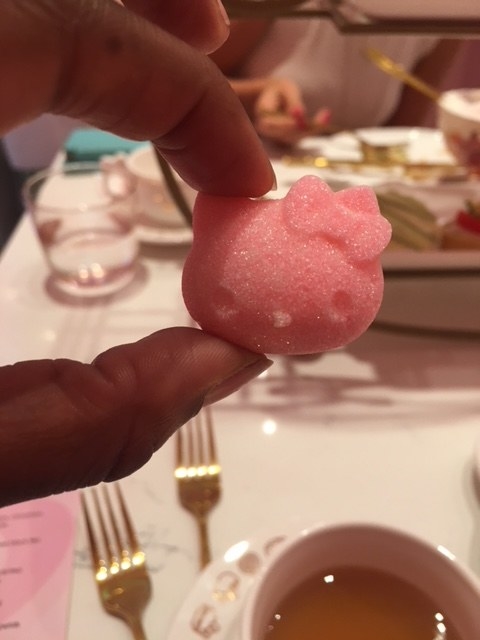 And if you order certain teas, like the birthday tea, for example, the sugar cube will turn your tea pink, because of course it does!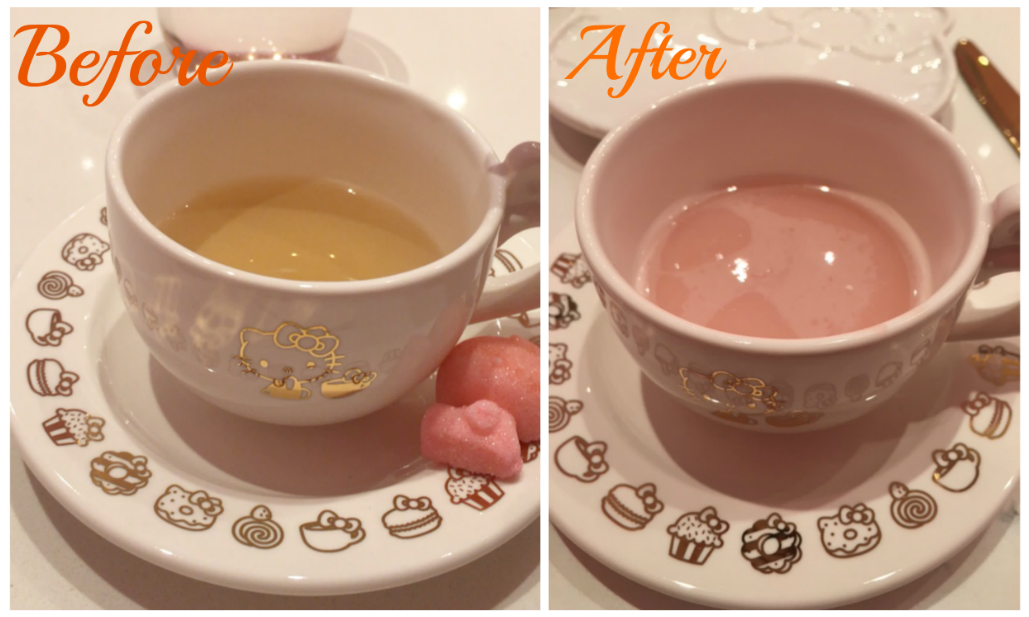 Tea service includes a tea cart shaped like Hello Kitty's head...or her twin Mimmy's head, depending on what side of the table you're on.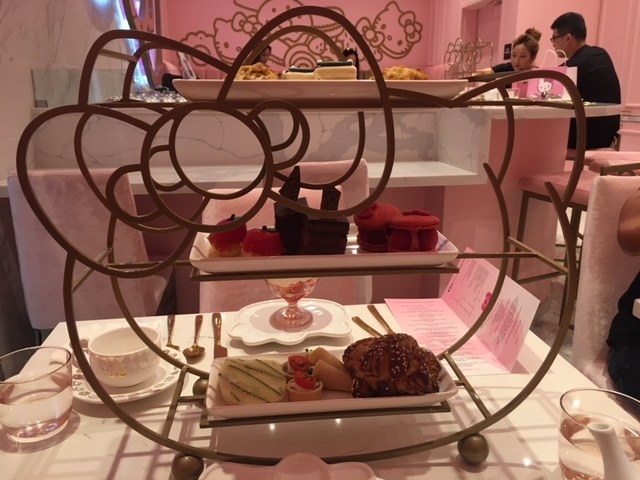 The cart has a gorgeous assortment of tea fare, including egg salad cones, a caprese tartlet, and smoked salmon on a pretzel croissant (yes, a pretzel crossaint, guys!)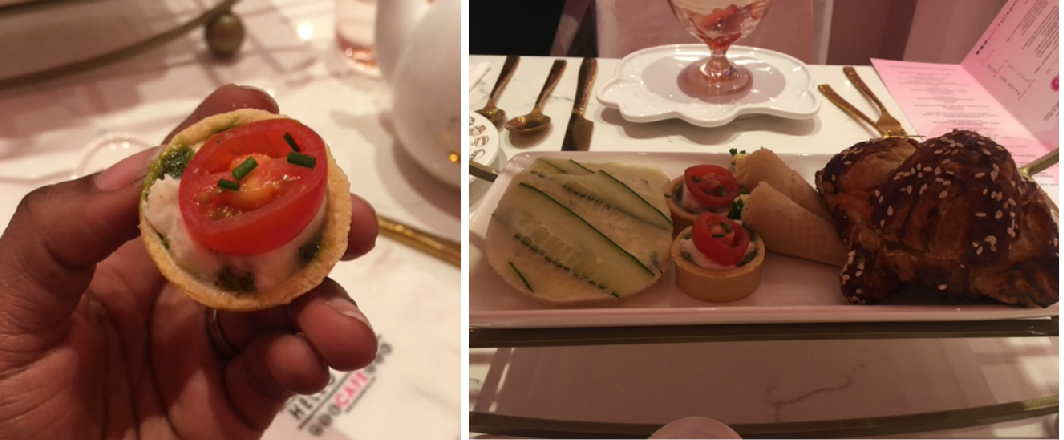 Overall, the tea was a pretty freakin' adorable way to spend an afternoon.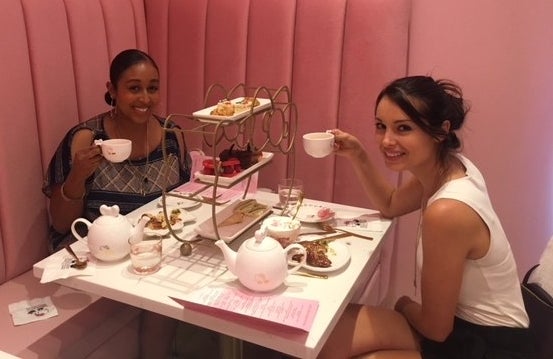 But if you're more of a happy-hour person, check out the cafe after 4 p.m., when the Bow Room transforms into a trendy cocktail spot for all the cool cats (had to, sorry!).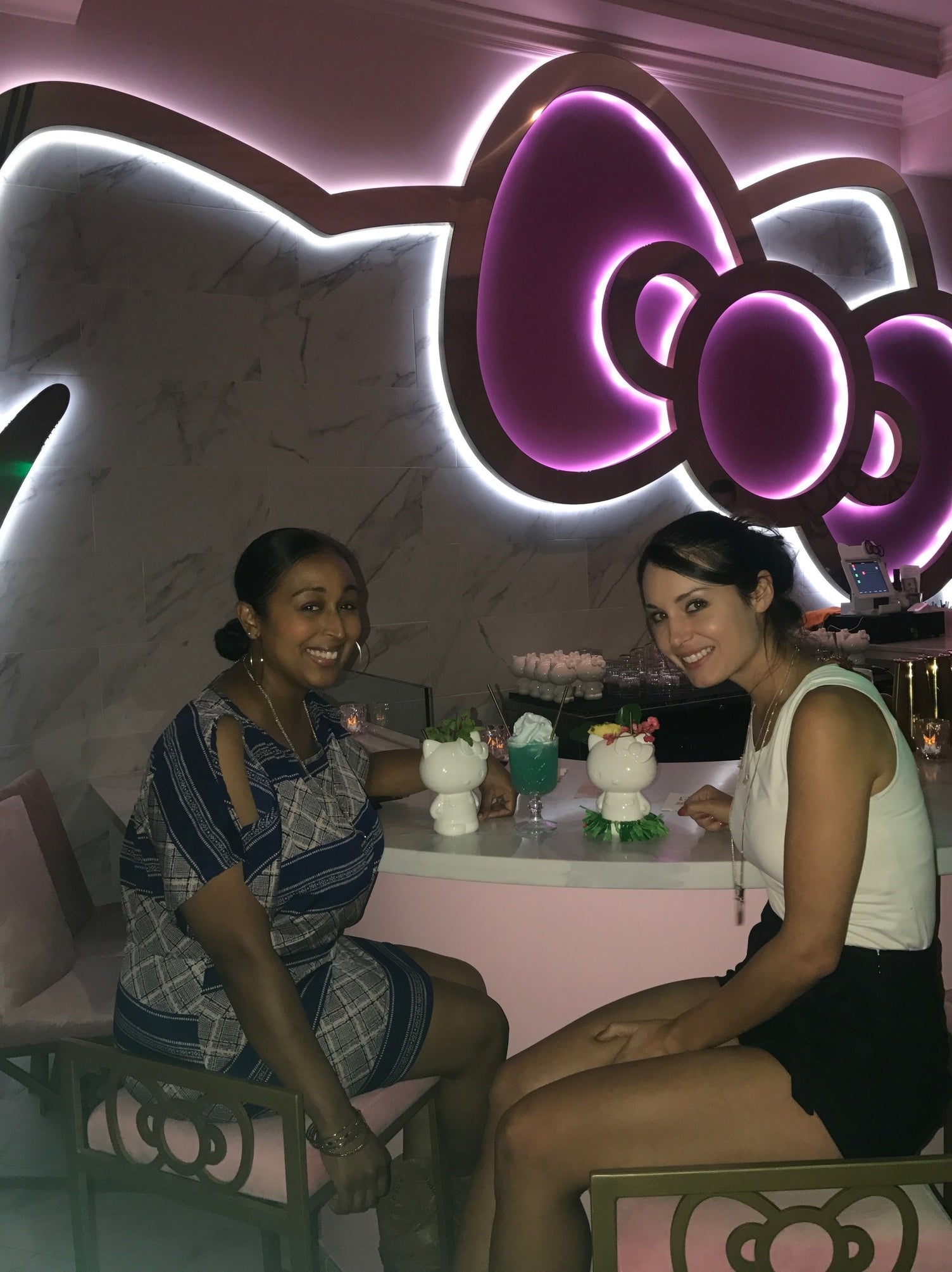 The cocktail menu isn't just your standard martini, either. They have unique themed drinks, like the "Dear Daniel", a tequila drink which comes with coconut whipped cream and candy beads.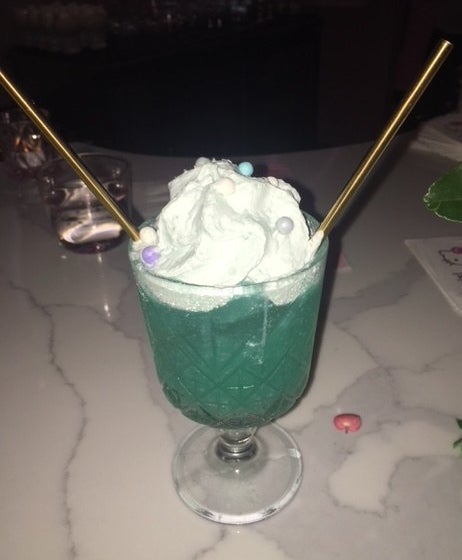 And the "Picture Perfect", a vodka cocktail which comes with a Polaroid picture of your party clipped to the side.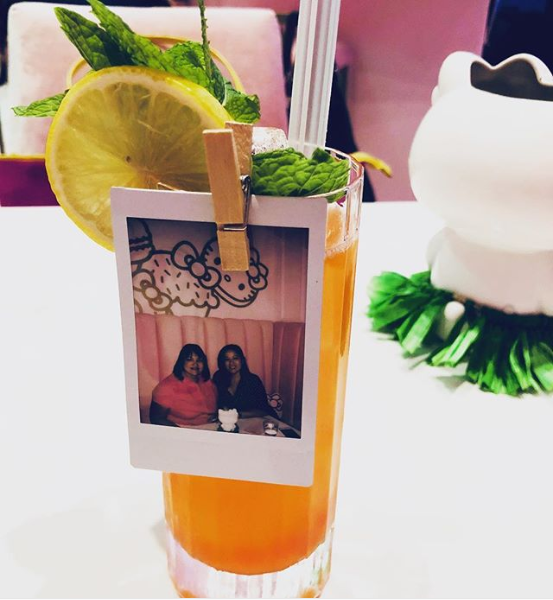 Our drinks came in porcelain Hello Kitty mugs, and they definitely had a kick...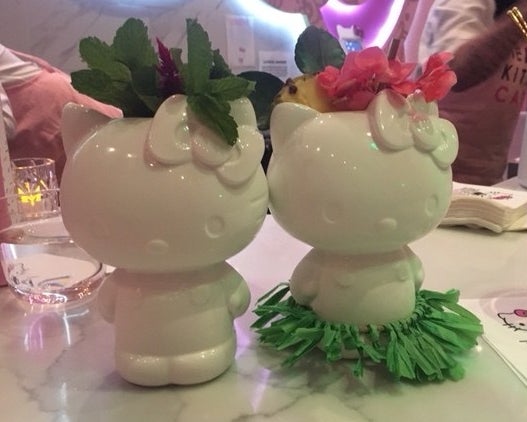 But be aware that there is no food during the cocktail hour, so you might want to eat before you come — or grab some of those fresh donuts from the shop!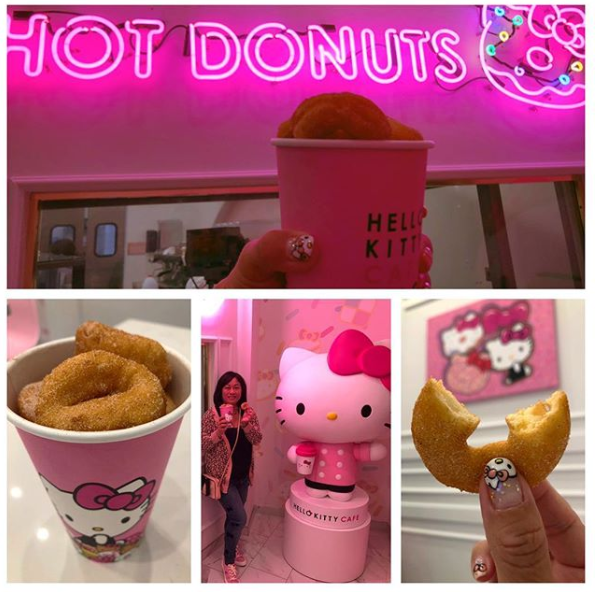 You'll seriously love the atmosphere though, so take your time, stick around and soak up the vibes. Because this is definitely a spot you can hang out in for a while!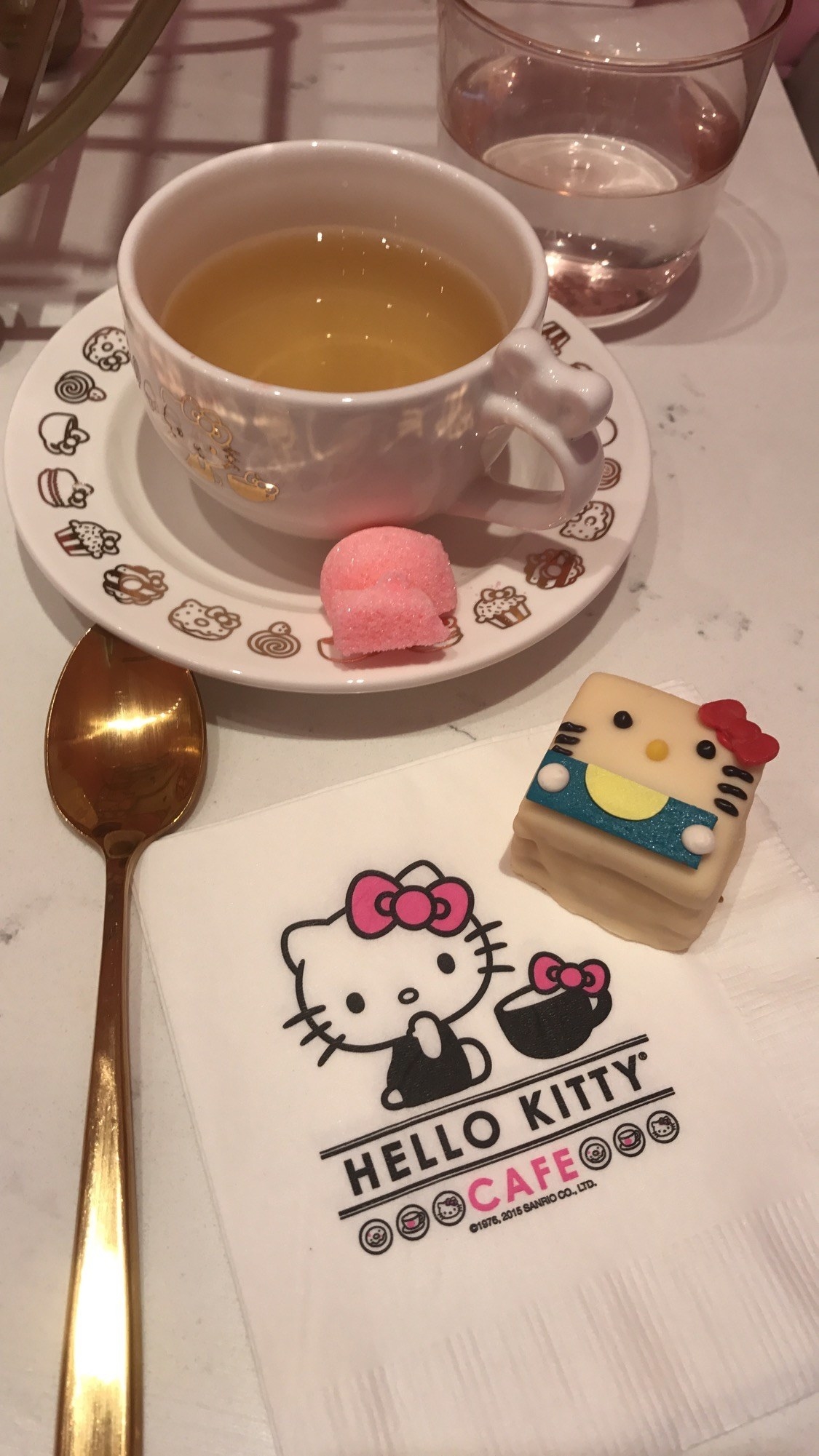 Looks like there are no comments yet.
Be the first to comment!