63 Magical Disney Movie Facts You Should Know
It just might change how you view these classics.
by
,
1. The iconic song "Part of Your World," was almost cut from The Little Mermaid.
2. "Can You Feel the Love Tonight" was also almost cut from The Lion King. Elton John, who saw the film with the song removed, told producers they needed to put it back in.
3. Aladdin's face was modeled after Tom Cruise's.
4. And Ariel was partially modeled after Alyssa Milano.
5. The Jungle Book was the last animated film Walt Disney personally supervised; it was released 10 months after his death.
6. John Lennon turned down Walt Disney Studios' request for the Beatles to provide the voices of the vultures in The Jungle Book.
7. Walt Disney planned a short film sequel to Snow White, titled "Snow White Returns." The film was even storyboarded, but it never left the preproduction stage and no reason is known why the studio decided against making it.
8. Sleeping Beauty's Prince Phillip was named after Prince Philip, Duke of Edinburgh, who is the husband of Queen Elizabeth II.
9. In 1989, Ariel became Disney's first new princess in 30 years, the last princess film had been Sleeping Beauty, which was released in 1959.
10. The Black Cauldron was Disney's first animated film to get a PG rating.
11. Contrary to popular belief, Tinkerbell is not based on Marilyn Monroe, but on reference model Margaret Kerry.
12. Beyoncé refused to audition for the role of Princess Tiana and expected to be offered the role. She lost the role to her Dreamgirls co-star Anika Noni Rose.
13. Alicia Keys actually auditioned three times for the role of Princess Tiana.
14. Snow White and the Seven Dwarfs was the first film to ever release a motion-picture soundtrack.
15. With a total of only 18 whole lines, Princess Aurora is the Disney Princess with the least amount of dialogue.
16. One minute of The Nightmare Before Christmas required an entire week of filming.
17. And more than 400 distinctly different Jack Skellington heads were used.
18. Pumbaa is the first Disney character to ever fart.
19. Christian Bale voiced the character of Thomas in Pocahontas.
20. Idina Menzel — the voice of Elsa in Frozen — originally auditioned for a role in Tangled, but was passed over. But the recording she did for that audition, a rendition of the Beatles' "Blackbird," led to her getting early consideration for Frozen.
21. Frozen's co-director, Jennifer Lee, is the first female to direct a Disney animated movie.
22. The penis on the cover of the original VHS release of The Little Mermaid was unintentional. According to the artist who drew it, he was just in a rush to finish and was neither disgruntled nor on the verge of being fired. 23. The sorcerer, from Fantasia's "The Sorcerer's Apprentice" segment, is named Yen Sid, which is Disney spelled backward.
24. Producers originally wanted Sean Connery to voice Mufasa.
25. James Earl Jones (who voiced Mufasa) and Madge Sinclair (who voiced Sarabi) were also the king and queen in Coming to America.
26. The original conceived version of Beauty and the Beast was a darker, non-musical adaption; it also took place in 18th-century France.
27. Although Matthew Broderick is accomplished Broadway singer, he does not sing "Hakuna Matata" or "Can You Feel the Love Tonight."
28. Actress Eleanor Audley voiced two notable Disney villains: Cinderella's Lady Tremaine and Sleeping Beauty's Maleficent. Also, both characters' facial expressions were based on hers.
29. Frank Welker, the actor who voiced Abu, is also the voice of Transformers' Megatron, Scooby-Doo's Fred Jones, and Stripe in Gremlins.
30. And the voice of Eeyore is also the voice of Transformers' Optimus Prime.
31. The people who voiced Minnie and Mickey Mouse were married in real life.
32. Bernard from The Rescuers suffers from triskaidekaphobia, or fear of the number 13.
33. "Can You Feel the Love Tonight" was originally supposed to be sung by Timon and Pumbaa.
34. Bea Arthur was considered for the voice role of Ursula in The Little Mermaid, but it went to Pat Carroll.
35. Dwarf names that didn't make the cut in Snow White were: Jumpy, Deafy, Dizzy, Wheezy, Hickey, Baldy, Gabby, Nifty, Sniffy, Swift, Lazy, Puffy, Stuffy, Tubby, Shorty, and Burpy.
36. Walt Disney was presented with an honorary Oscar for Snow White and the Seven Dwarfs, presented in one normal-sized statuette and seven miniature Oscars.
37. Walt Disney played Peter Pan in a school play.
38. Tramp from Lady and the Tramp was almost named Homer, Rags, or Bozo.
39. Aladdin cut a song called "Proud of Your Boy" from the animated film, but it's now in the Broadway show.
40. During the Snow White production, Walt Disney kept a menagerie of animals on the studio lot as live reference for the animators.
41. "Do You Want to Build a Snowman" from Frozen is sung in part by a little girl named Katie Lopez, the daughter of the writers of the song.
42. Jodi Benson, the voice of Ariel, makes a cameo appearance in Enchanted. She plays a secretary at a law firm.
43. Judy Kuhn, the singing voice of Pocahontas, also makes a quick cameo in Enchanted. She plays a mom. 44. Disney was sued by a biologist for the "defamation of hyenas" in The Lion King.
45. In 101 Dalmatians Pongo has 72 spots, and Perdita has 68.
46. Samuel E. Wright, the voice of The Little Mermaid's Sebastian, also played Mufasa in the original cast of The Lion King on Broadway.
47. Christina Aguilera's debut single was actually "Reflection" from Mulan. "Genie in a Bottle" was released a year later.
48. Beauty and the Beast was the first ever animated film to be nominated for an Oscar for Best Film.
49. Mortimer Mouse was the name originally meant for Mickey, but Walt's wife convinced him to change it because Mortimer sounded pompous.
50. When Simba flops down onto the ground and clouds of dust appear, it seems to spell "SEX" in the sky. Disney claims it actually reads "SFX" and was put there by the effects team like a signature. (Yeah right.) 51. The Rescuers Down Under was Disney's first animated sequel.
52. Wreck It Ralph has 180 unique characters. For comparison, Tangled had 64.
53. The Great Mouse Detective is actually based on the children's book series Basil of Baker Street.
54. Rapunzel's 70 feet of golden hair consisted of more than 100,000 individual strands.
55. The Black Cauldron was Disney's first animated feature to use CGI.
56. Animator Glen Keane designed the character Tarzan based on his teenage son Max, who liked performing skateboarding stunts.
57. Pride Rock and the Gorge in The Lion King are modeled after Hell's Gate National Park in Kenya.
58. Chicken Little has the lowest rating of any Disney animated feature on Rotten Tomatoes and Pinocchio has the highest.
59. The original title for Emperor's New Groove was "Kingdom of the Sun."
60. Belle, Aladdin's Magic Carpet, and Pumbaa all make a cameo in The Hunchback of Notre Dame during the song "Out There."
61. Tangled's Rapunzel and Flynn Rider make an appearance at Elsa's coronation in Frozen.
62. Mickey Mouse, Goofy, Kermit the Frog, and Donald Duck all make cameos during the scene where Triton arrives at the concert hall in The Little Mermaid.
63. Basically all Disney characters make surprise appearances in one another's films.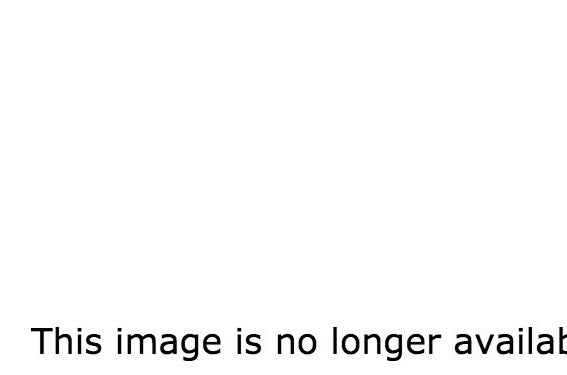 Need more awesome buzz in your life? Sign up for the BuzzFeed Today newsletter, and you'll get our hottest stories in your inbox every morning!