I am going to start this post with a confession — I was ten years old when "Dostana" first came out and the only memory I have is of the film making headlines on every news channel. That was when my extraordinarily smart brain went, "Hahahahahha, look at how these news channels are spelling the word 'guy' wrong". This was something I proclaimed to everyone and their mother.
So here we go: A glistening, well-oiled, and super-tanned John Abraham appears!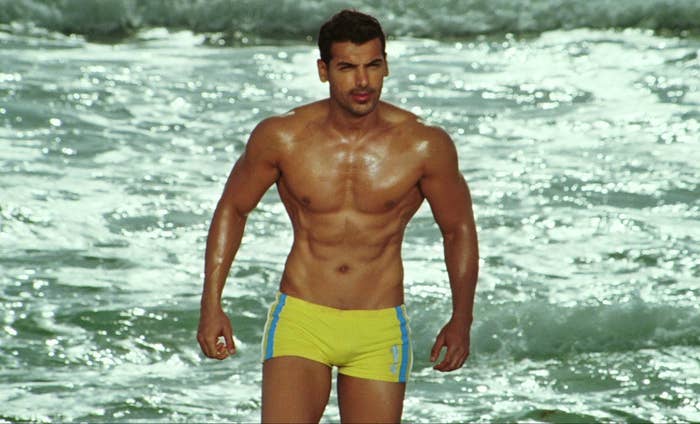 We're introduced to Sam (Abhishek Bachchan), who is a nurse because he likes giving sponge baths — really weird reason to go to med school, if you ask me. Kunal, on the other hand, is a photographer.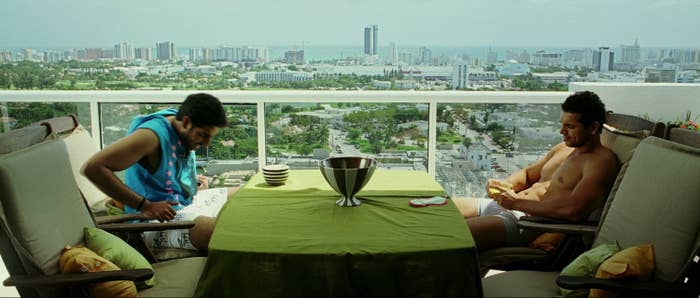 I am ten minutes into the movie and I am yet to see this man wear proper clothes.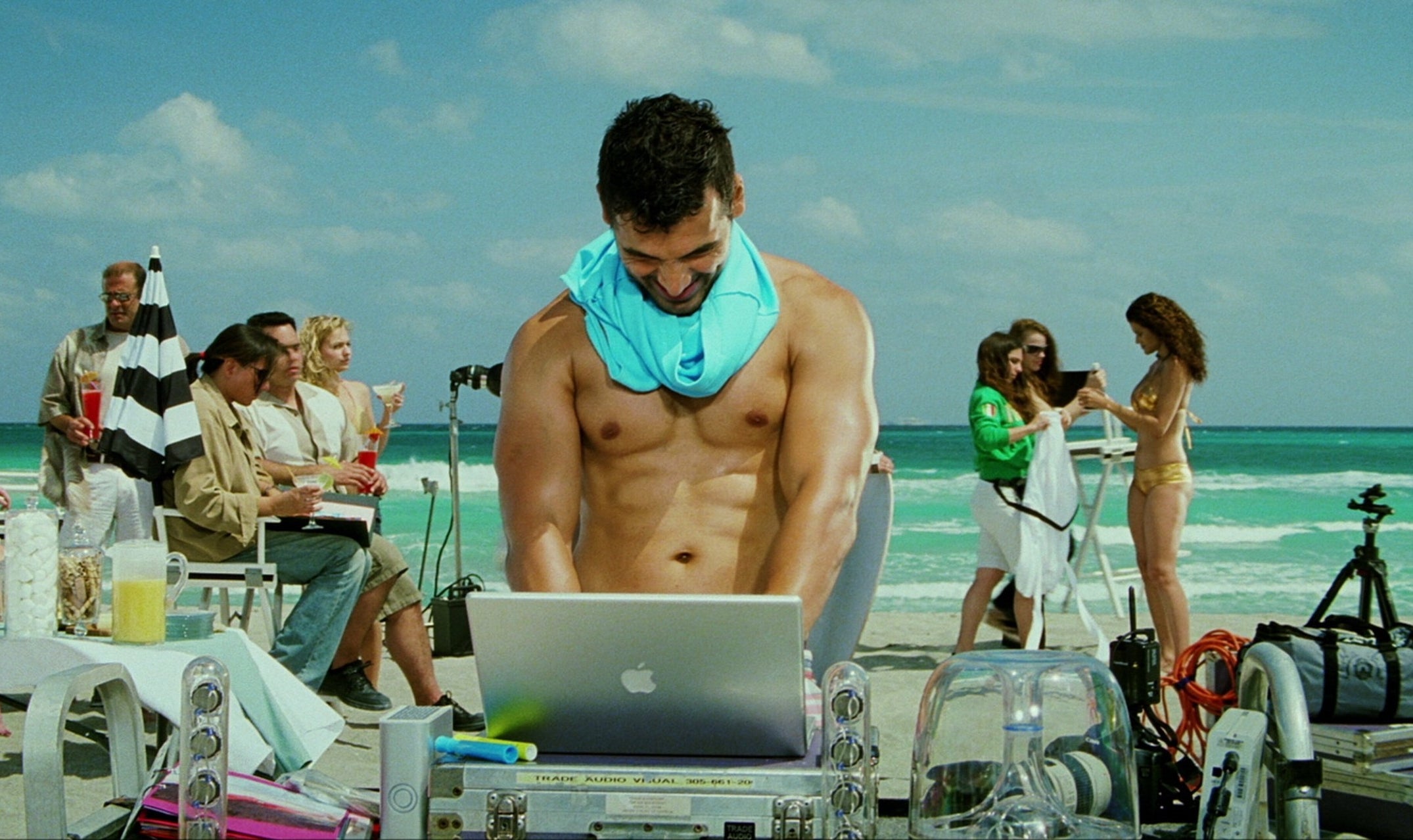 This movie really set out to give the gays what they want!
On that note: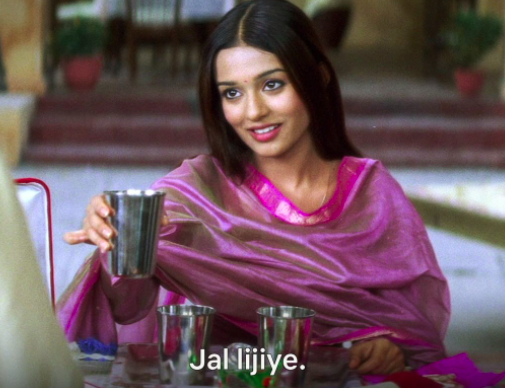 Sam and Kunal are looking for a new apartment and both of them somehow end up in the same place. And only in the DCU (Dharma Cinematic Universe) can a nurse and a photographer afford a house that has a fantastic view of the Miami skyline and comes with an indoor pool and concierge service.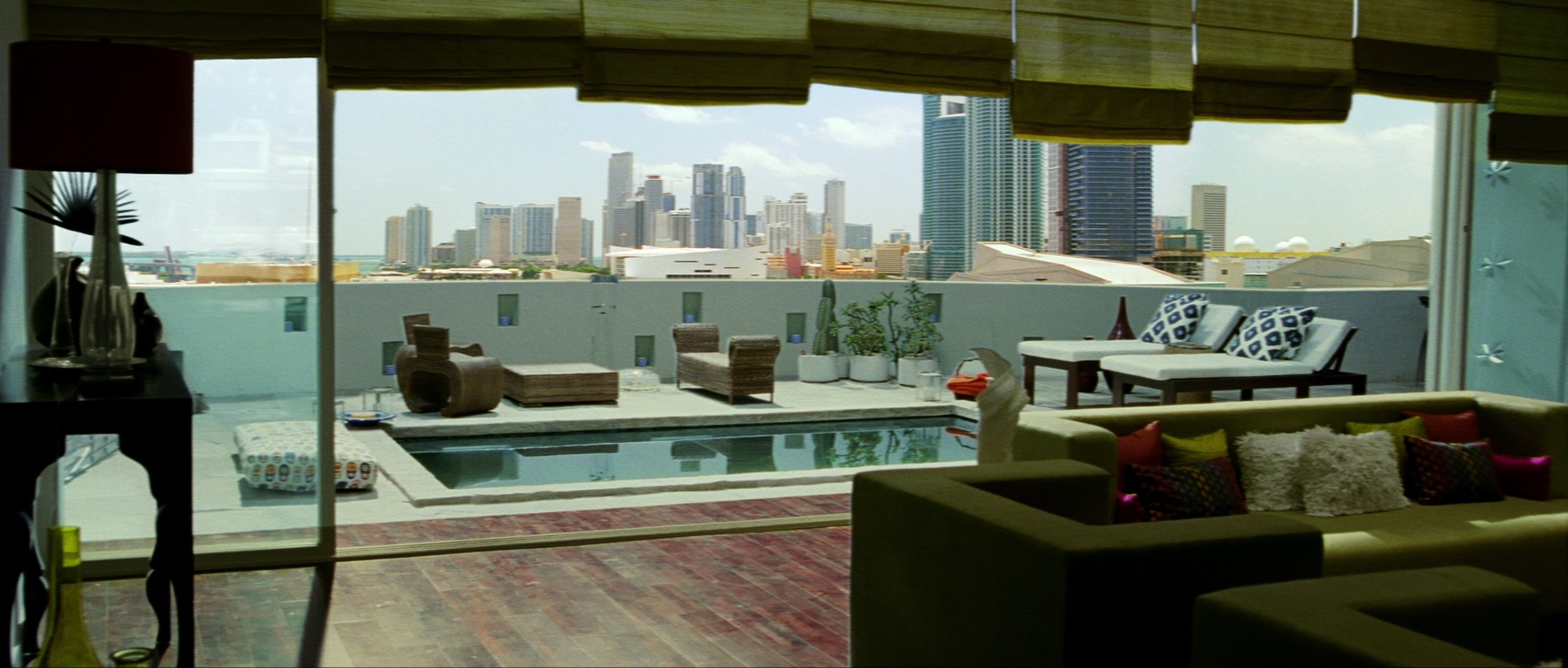 Kunal and Sam are justifiably bummed out and go and eat hotdogs. Why? Because if there's not at least one innuendo with hotdogs in this movie, our lives will just not be complete. Conveniently, they run into a gay person, who helps Sam come up with the idea that they should pose as a gay couple and get the apartment.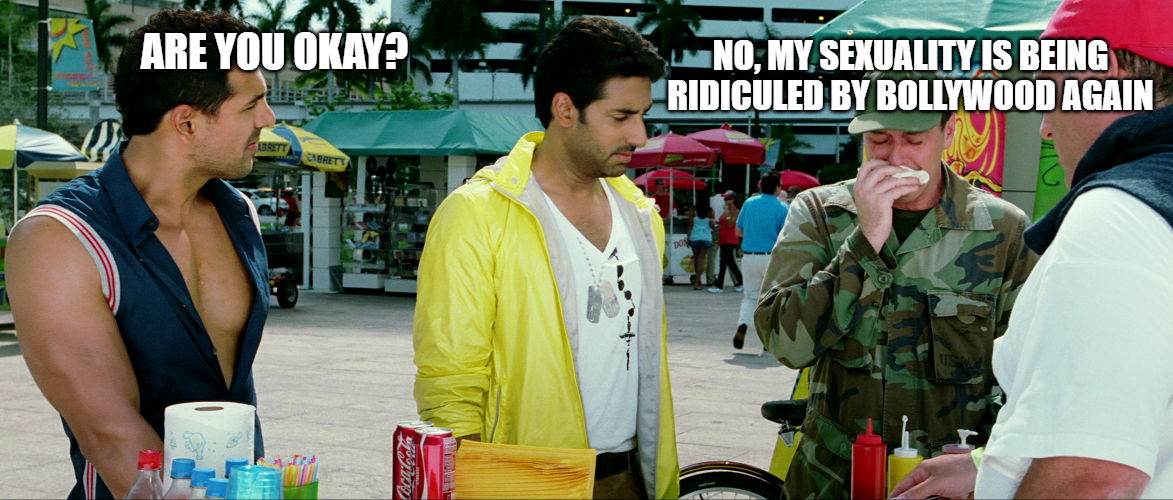 Kunal finally agrees to this plan.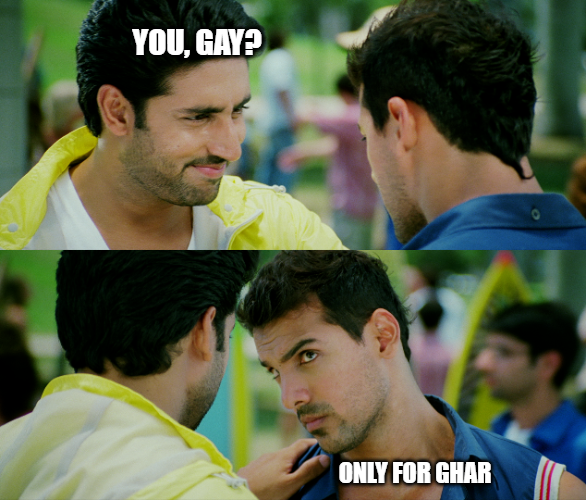 But wait! There's trouble in paradise because here comes Neha (Priyanka Chopra).
To drive home the fact that they truly belonged with each other, the costume department put them on two different ends of the gay fashion™ spectrum.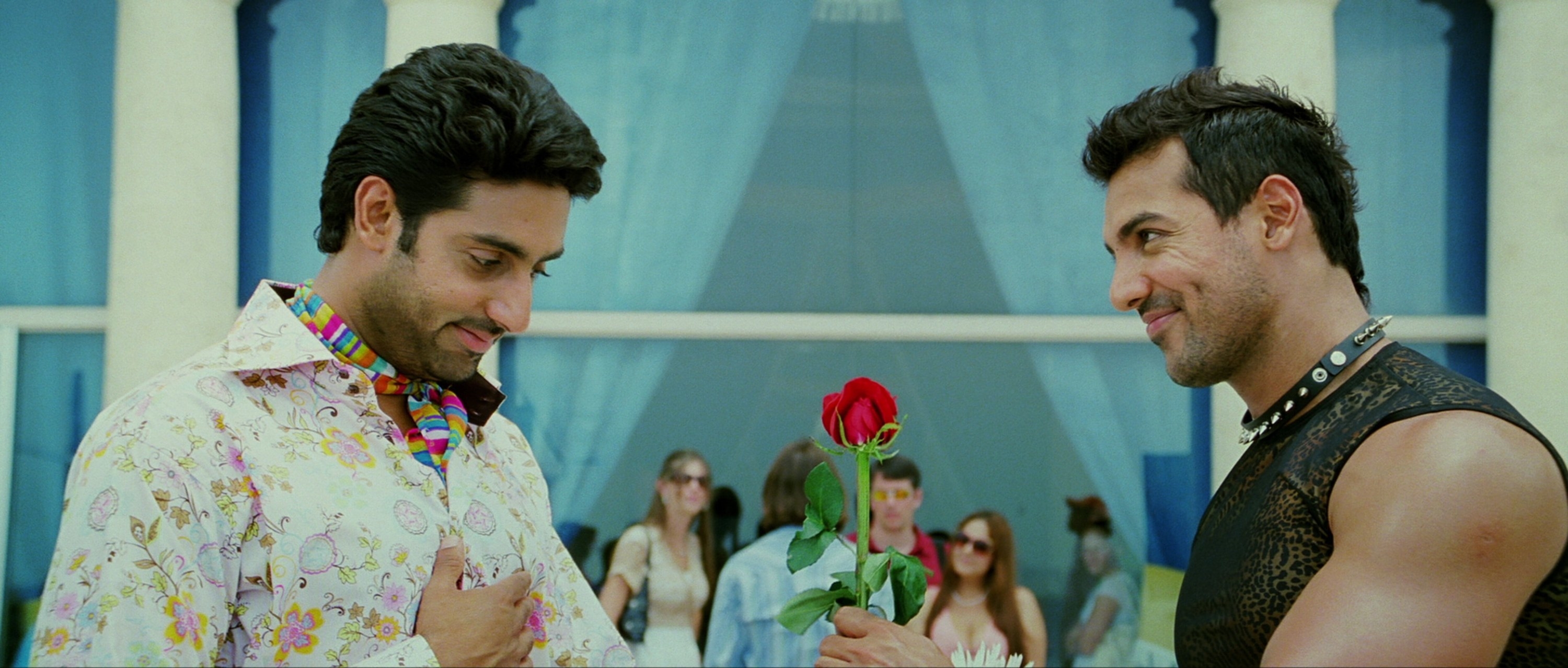 A quick reminder at this point — We still don't know how Neha bought this apartment or what she does for a living, but what we do know is that her parents died in a car crash. Perhaps that's the kind of trauma that leads you to this? I dunno!
Enter M, which stands for Murli, which also stands for a poor man's version of Miranda Priestly. I swear, ever since "The Devil Wears Prada" released, every gay guy with a shirt from Zara thinks he's THAT bitch.
Anyway, a bunch of people end up at Neha and co.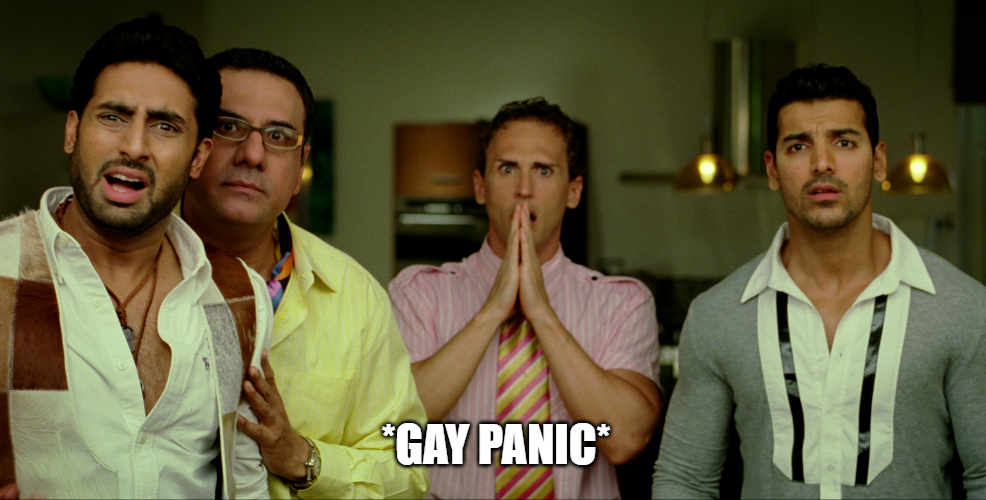 *The oh-so-popular "Maa Da Ladla" comes on* — Don't hate me, but the song lowkey slaps in an ironic, but also not an ironic way. You get me?
Now that we're done with all the song and dance, it's time for Abhimanyu (Bobby Deol) to make a grand entrance.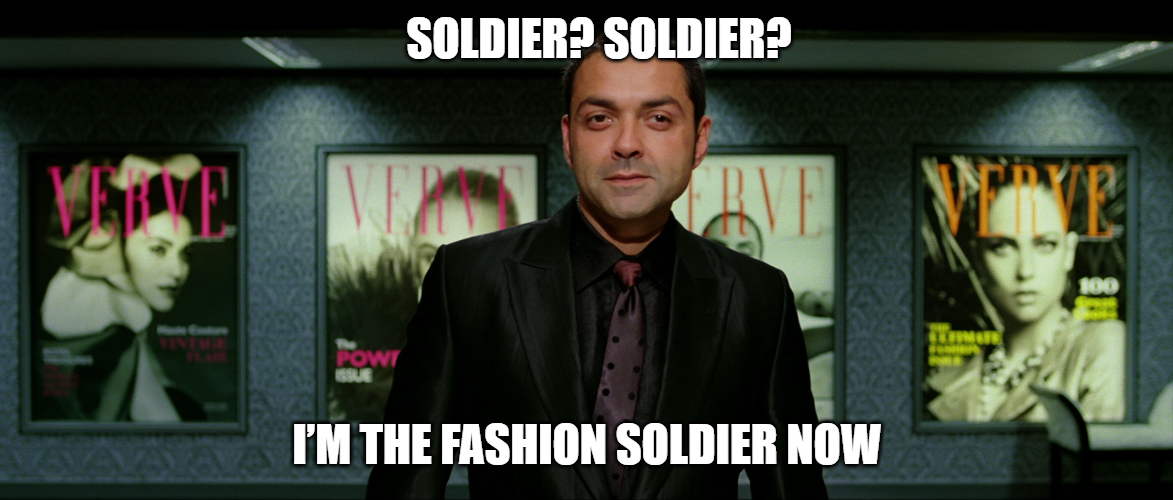 And his entrance gets THIS reaction.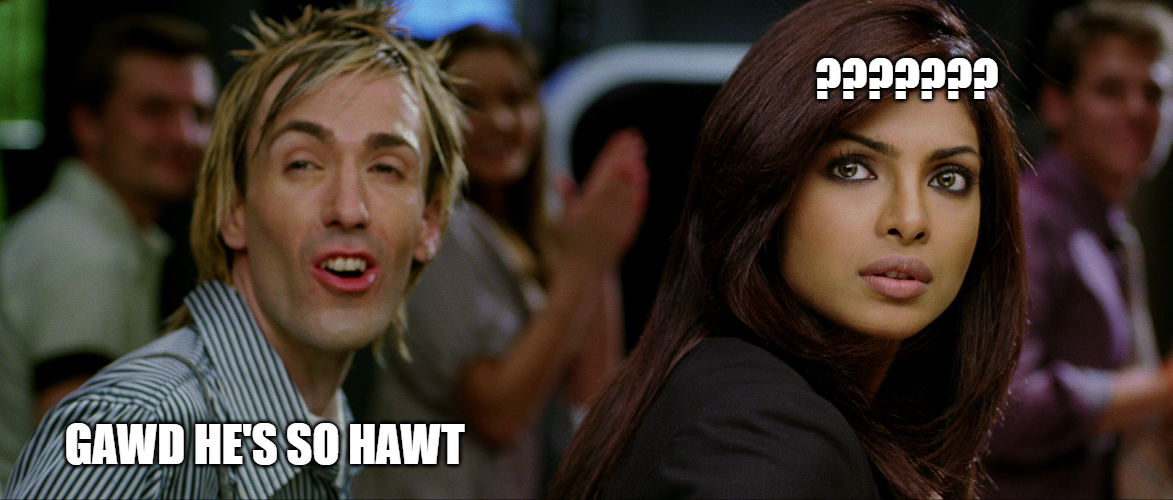 Neha is now having a bit of a crisis thinking about how she'll pull this off. Sam tries to placate her by saying that everyone hates their jobs. But Kunal decides to be THAT person in a group project who just does not contribute.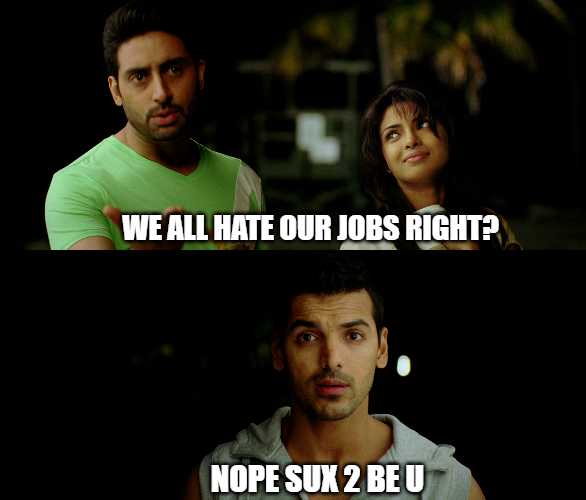 Since this is the DCU, the boys are all falling in love with one person in particular. Who would've guessed, right? This, obviously, is depicted by a lot intense staring and smiling because #sanskaar.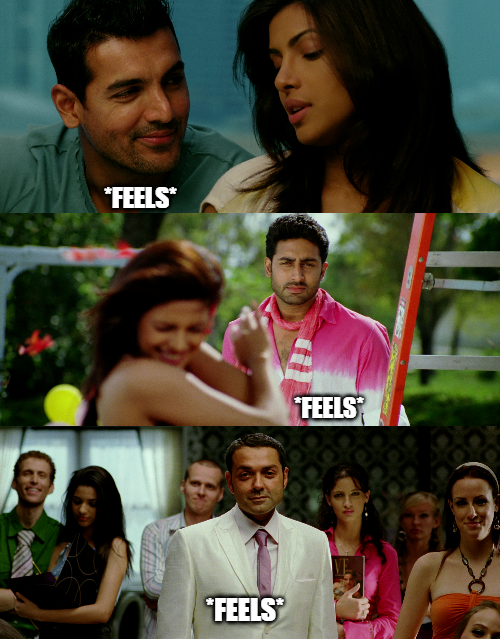 To that end, when Kunal is not in town, Sam seizes the opportunity to get romantic with Neha. And what does he do? Well, he books her A WHOLE GODDAMN amusement park.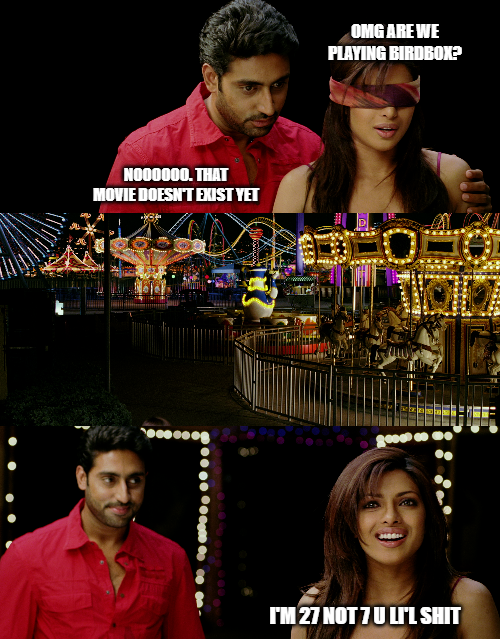 Soon after, a demon...err...child suddenly makes an appearance.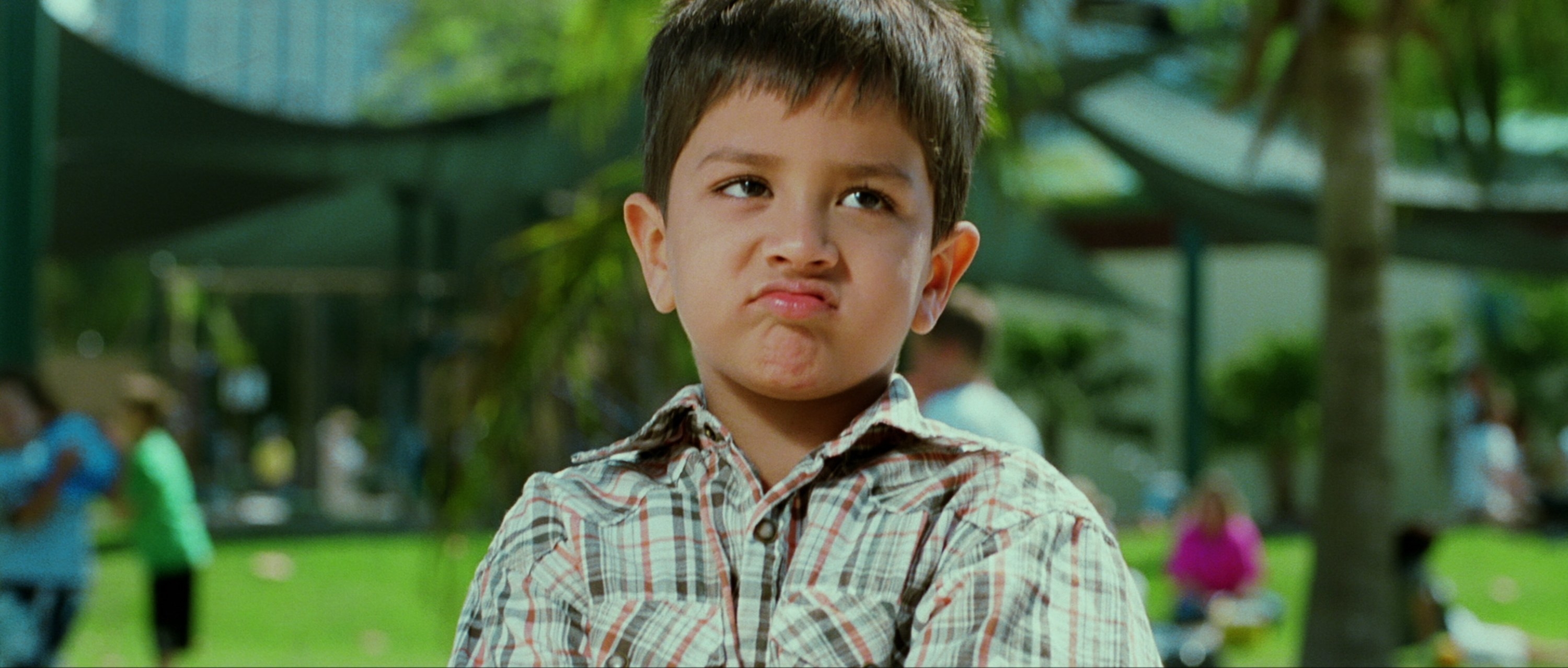 It's Neha's birthday and time for Kunal to shine so he arranges a wine, dine, and s̶i̶x̶t̶y̶ ̶n̶i̶n̶e̶ rain dance experience for her. Oh and yes, they're watching "Kuch Kuch Hota Hai".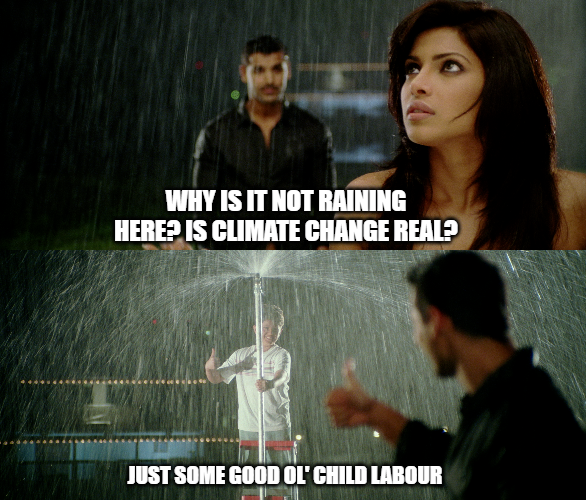 The shady bunch are now at an auction where Sam and Kunal accidentally destroy an artefact. I would also totally destroy this shit on purpose (Reason 2 why rich people should not be allowed to have money).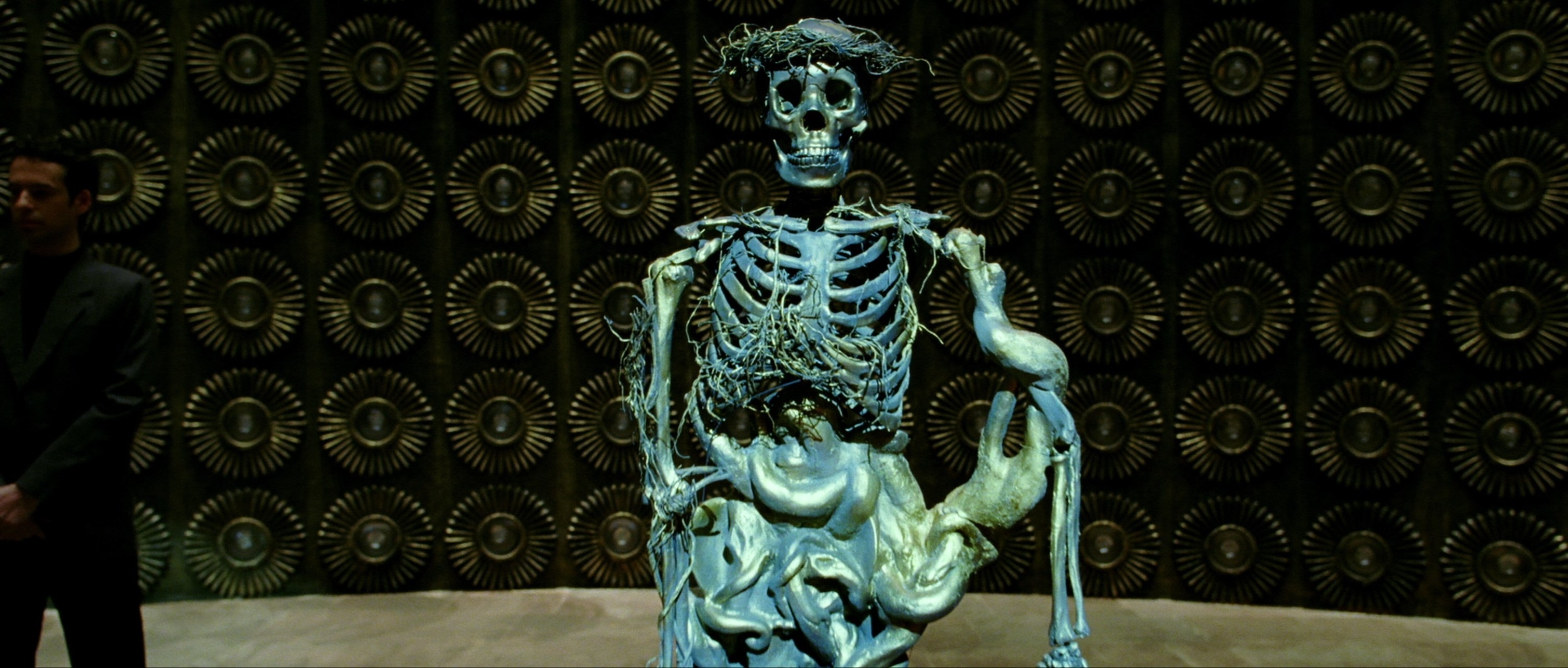 Important note: This is the first time we see Kunal in proper clothes.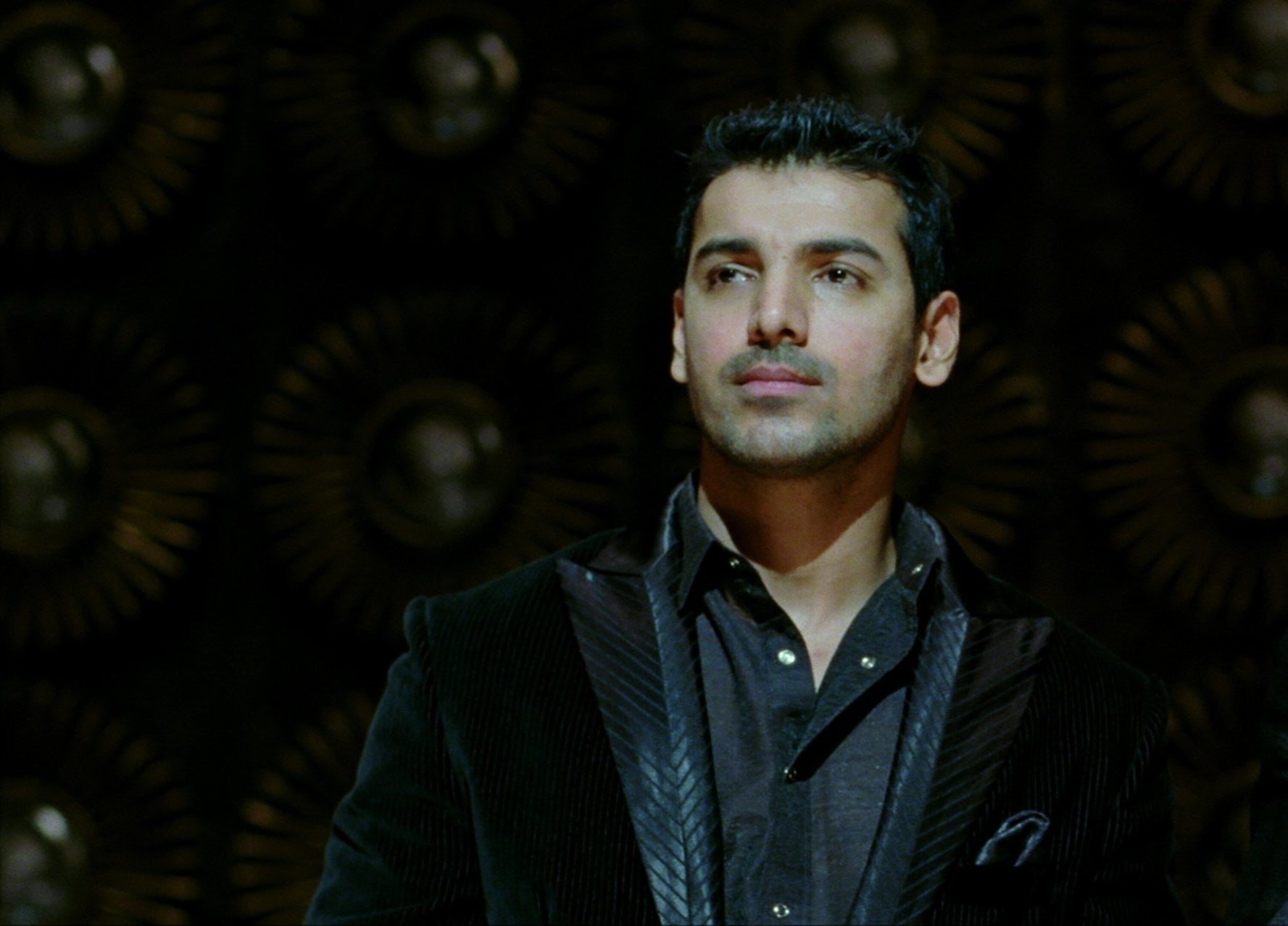 *Two minutes later*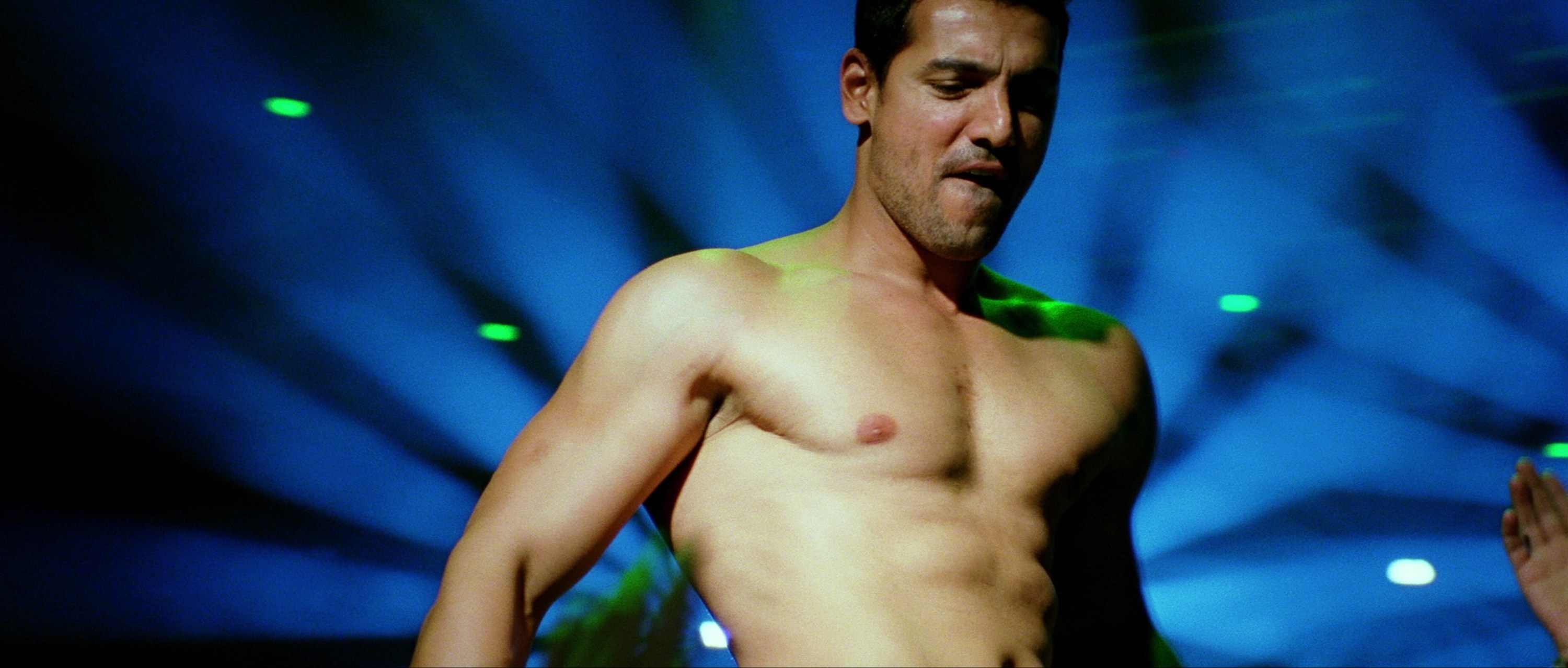 We're somehow transported into a 2000s saas-bahu vamp sub-plot wherein Sam's Komolika and Kunal's Ramola are trying hard to break Neha and Abhimanyu up (yes, they are together), by making him do the opposite of what Neha wants.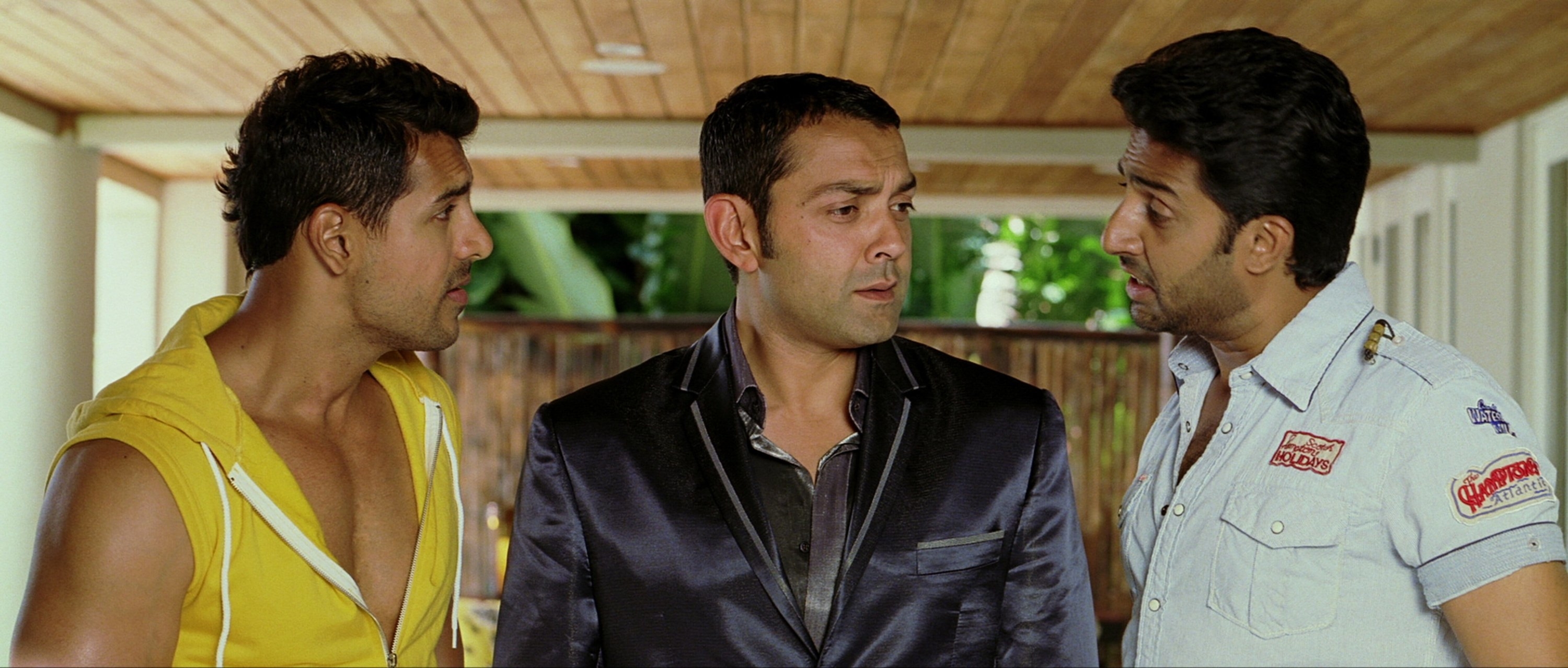 Their master plan does not work and Neha ends up thinking that they're in love with Abhimanyu. Oh boy — strike two. Like Neha, your attraction to this man is already making this movie extremely unrealistic. Please don't drag Kunal's abs into your personal Disneyland.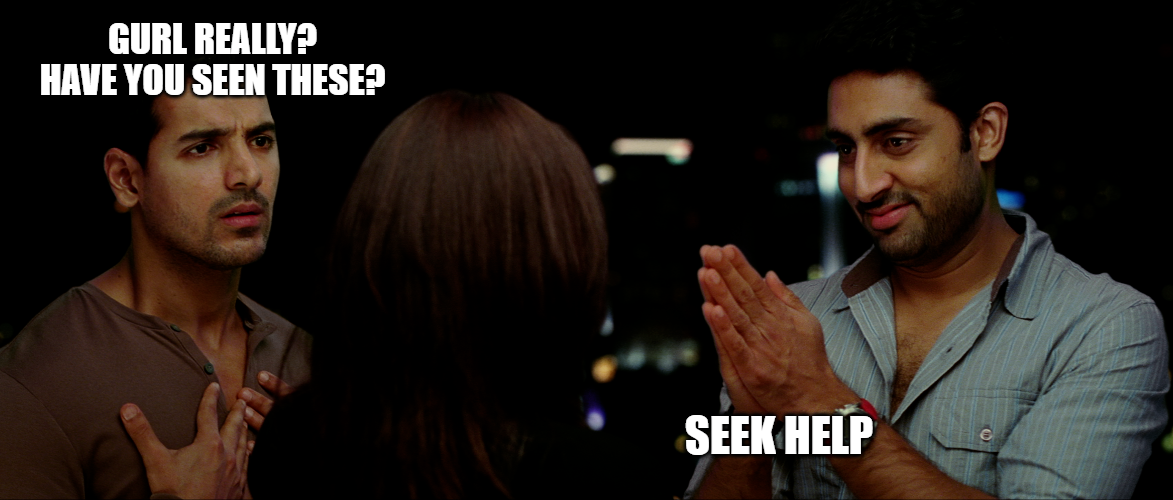 Demon-child is scared that Neha will replace him and send him to boarding school. And we all know that this is courtesy of our very own DCU Komolika and Ramola. But no, I am still not falling for your puppy face, li'l demon.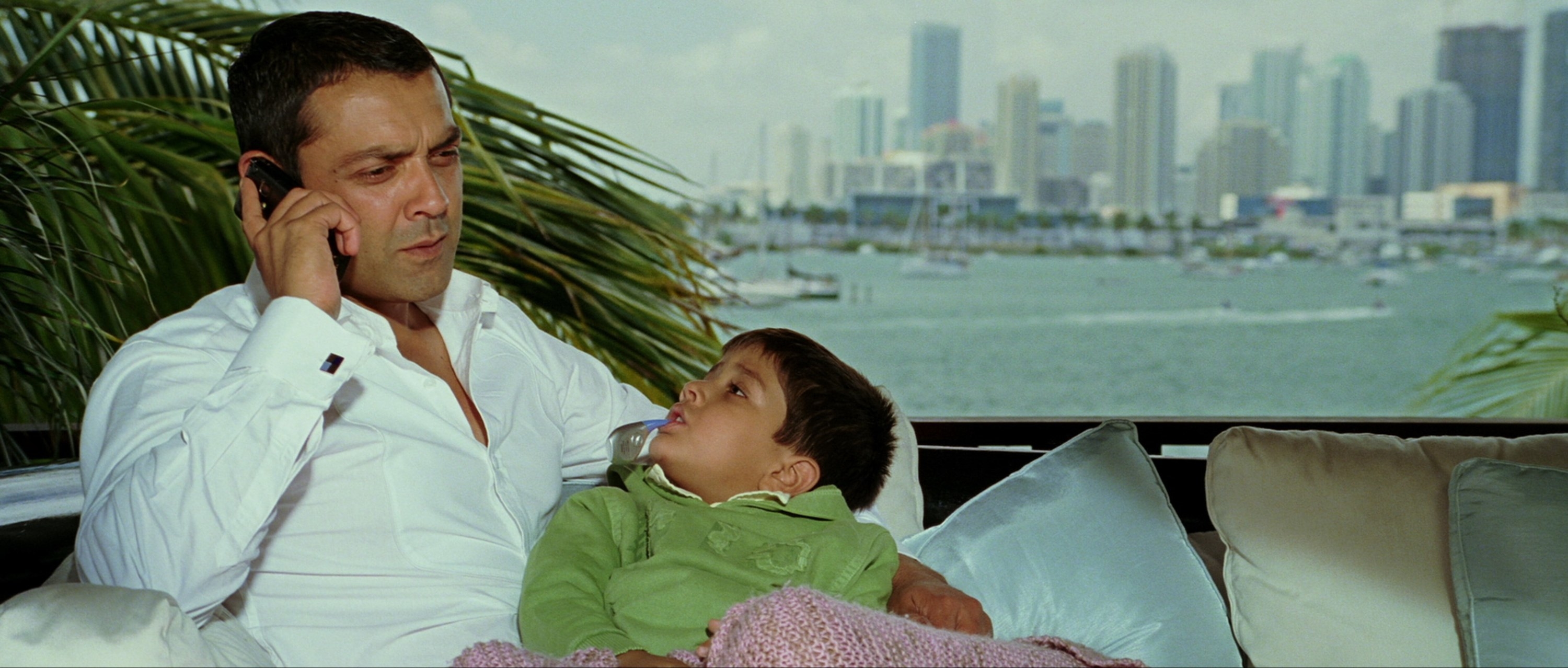 Oh and here's strike three.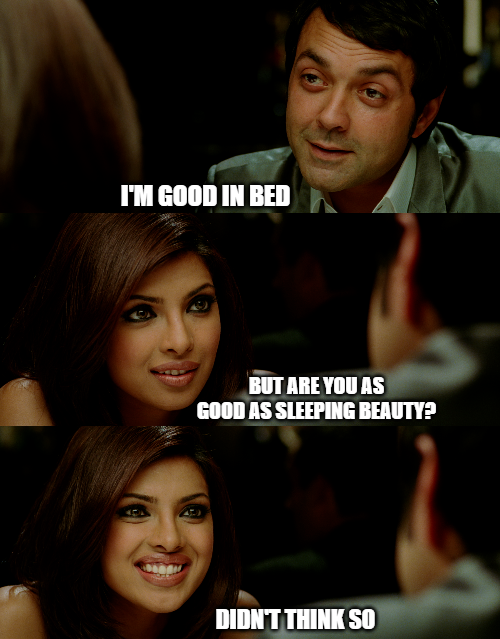 Abhimanyu was totally going to propose to Neha, but doesn't because of demon spawn (Do you agree with me now?) and, to make matters more complicated, Kunal and Sam confess their love for her at the same time.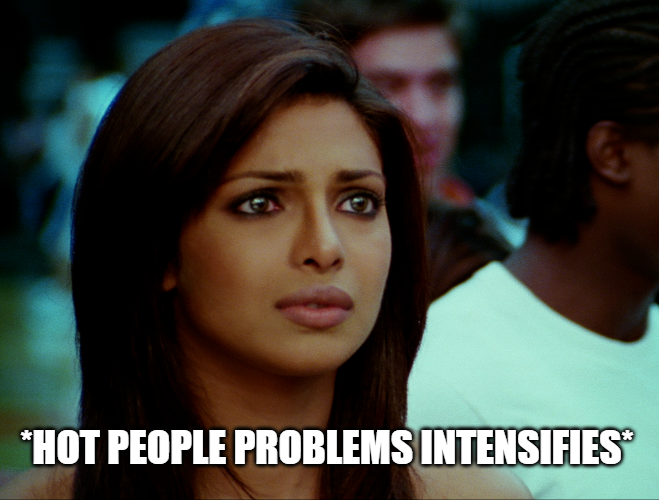 Anyway, major drama ensues and the group splits up. Neha is feeling the FOMO without her homo(s).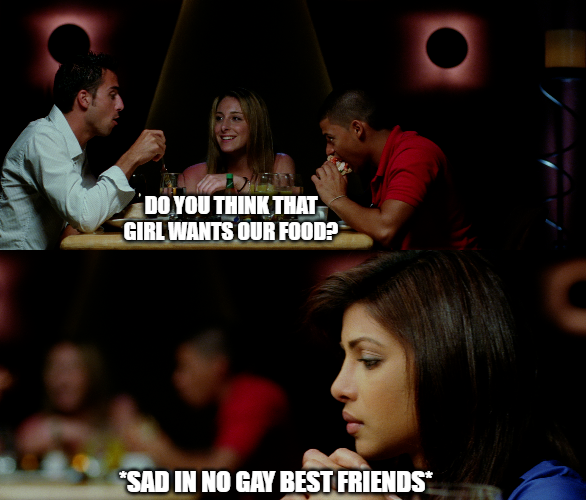 Oh but wait — After yet another song break, Sam and Kunal have an epiphany and decide to come clean about their evil plans. They apologise to Neha and Abhimanyu by publicly acknowledging that they're actually not gay.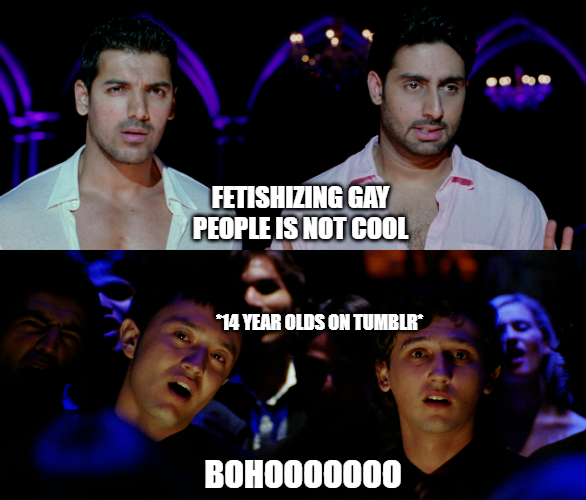 But that's obviously not enough for Abhimanyu, so the best thing he could come up with, as a form of punishment, was asking them to kiss in front of everybody! Hilarious — NOT.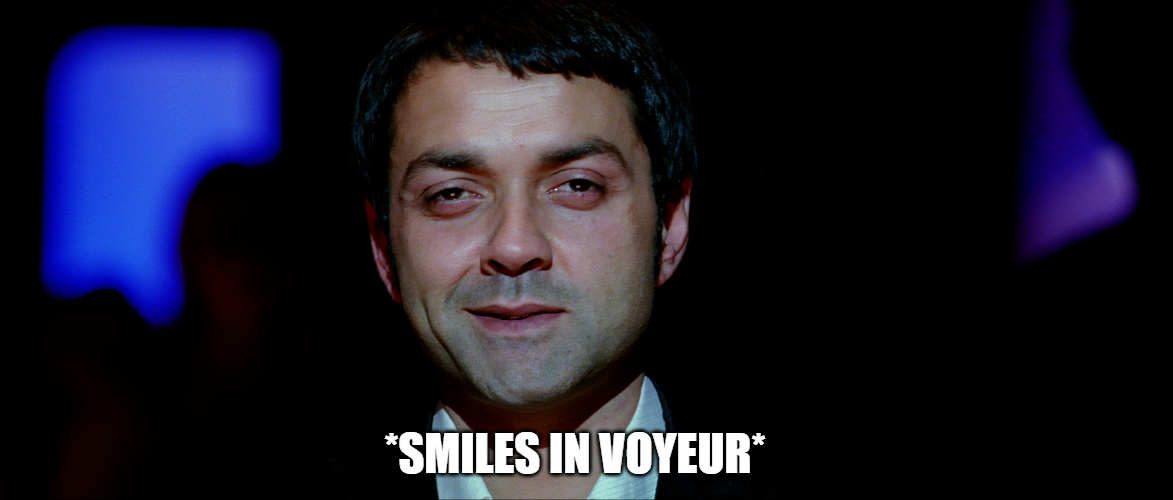 Maybe he just REALLY wants you to think that he's not gay. *Wink Wink*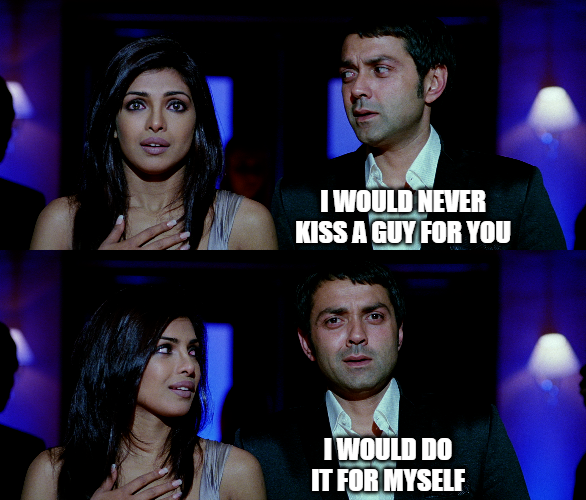 To sum up, what did we learn from this movie? Children are basically demons and the "Bobby Deol is SO hot" propaganda will just not work on me. Oh and promoting gay stereotypes is perfectly okay.