👉 This is it: Your chance to earn real money by writing BuzzFeed posts!👈
Think you can write a viral BuzzFeed post? Have a little extra time on your hands this summer? Join our Summer Writers' Challenge for a chance to get paid for the brilliant ideas floating around in that big beautiful brain of yours! Sign up for an account here to get started.

We've hosted some fun BuzzFeed Community Challenges in the past, but this one's our biggest yet!
From June 15, 2021 through September 15, 2021, BuzzFeed is paying you cash for each post you create that reaches a certain number of pageviews. Any post you publish during this timeframe could earn between $150 and $10,000 if it falls within one of the following traffic tiers: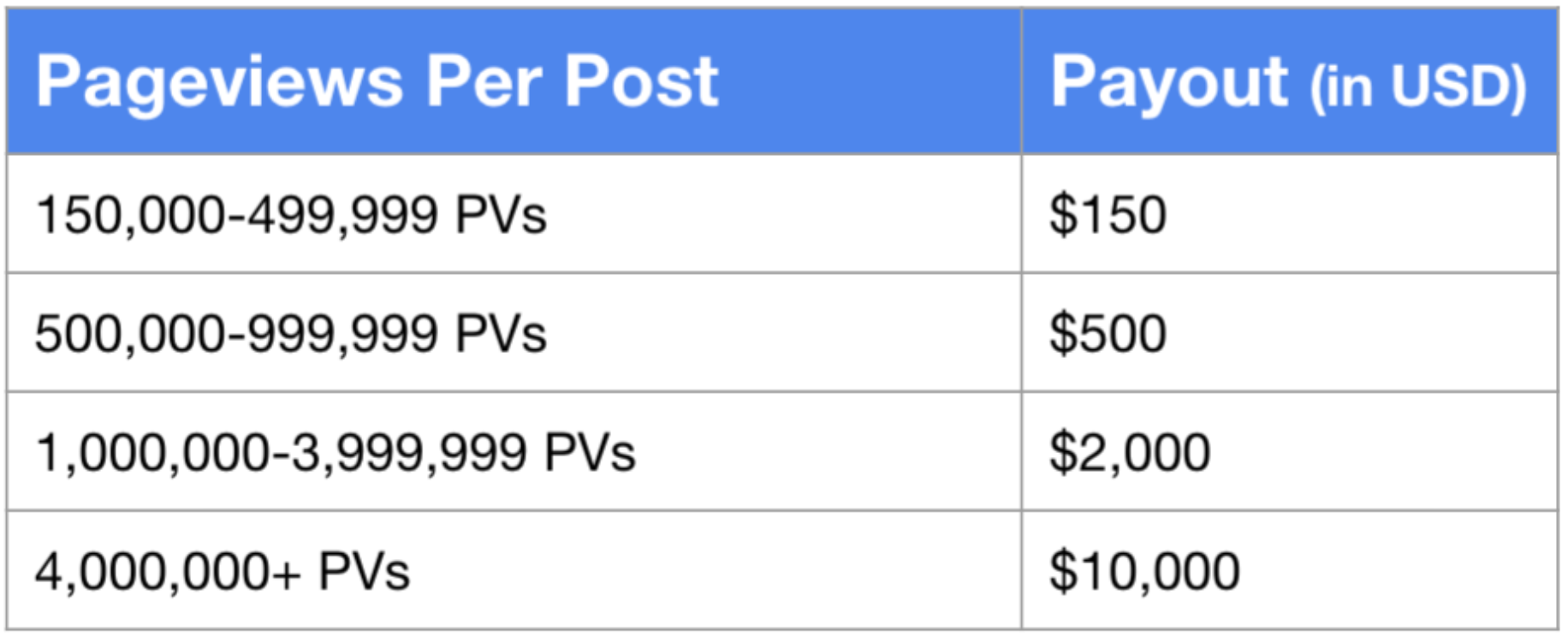 Any post that doesn't violate our Community Rules and is created and published between June 15, 2021, and September 15, 2021 can be entered into our BuzzFeed Community Writers' Challenge, as long as you meet our eligibility requirements (more on that below)!
All you have to do is select ✅ the opt-in box in your draft 🚨before publishing your post 🚨 to submit it into the challenge. It'll look this on the right side of your draft: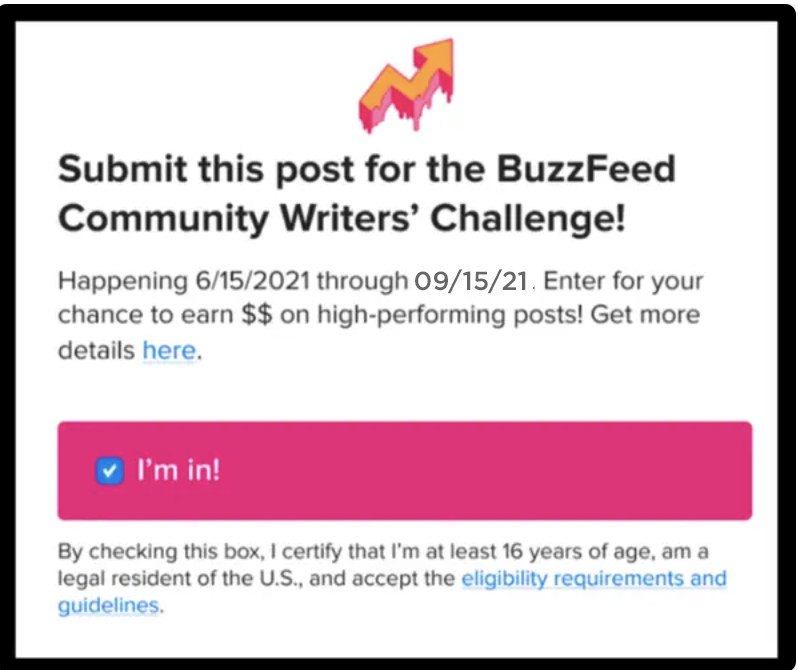 If you're using the mobile editor, you can find the opt-in checkbox by clicking the options icon in the top right corner.
We will not count any pageviews accumulated on these posts after October 1, 2021, at 12:01 a.m. EST.
👉 You'll need to sign up or log in to your BuzzFeed Community account to submit a Community post. You can do this here! 👈
Please make sure the email address you sign up with is one you check — this is how we'll be reaching out to you.