👉 This is it: Another fun chance to earn real money by writing BuzzFeed posts! 👈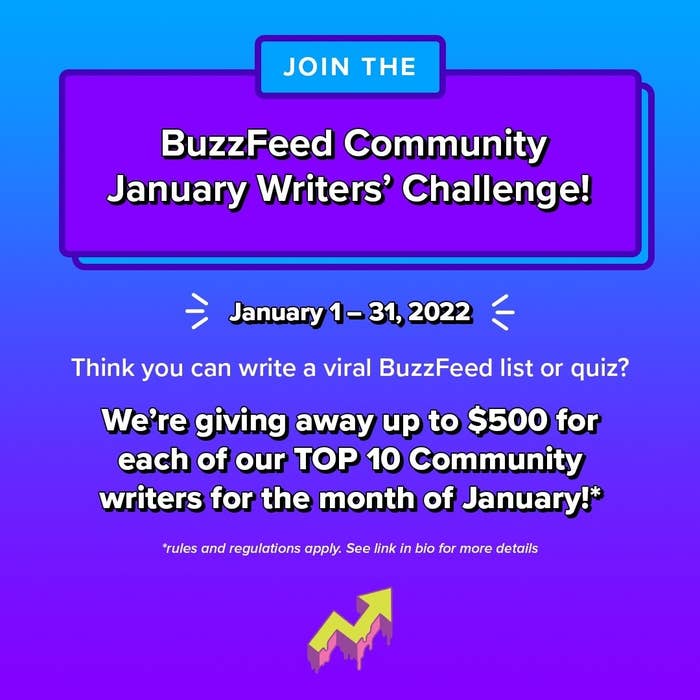 During the month of January 2022, BuzzFeed is paying serious cash* to our TOP 10 users with the highest pageviews. You could earn between $100 and $500:

To enter, check ✅ the opt-in box on the right side of your draft right before you publish in order to officially join the challenge.
We will not count any pageviews accumulated on these posts after February 19, 2022, at 12:01 a.m. EST.

👉 You'll need to sign up or log in to your BuzzFeed Community account to submit a Community post. You can do this here! 👈
Please make sure the email address you sign up with is one you check — this is how we'll be reaching out to you!