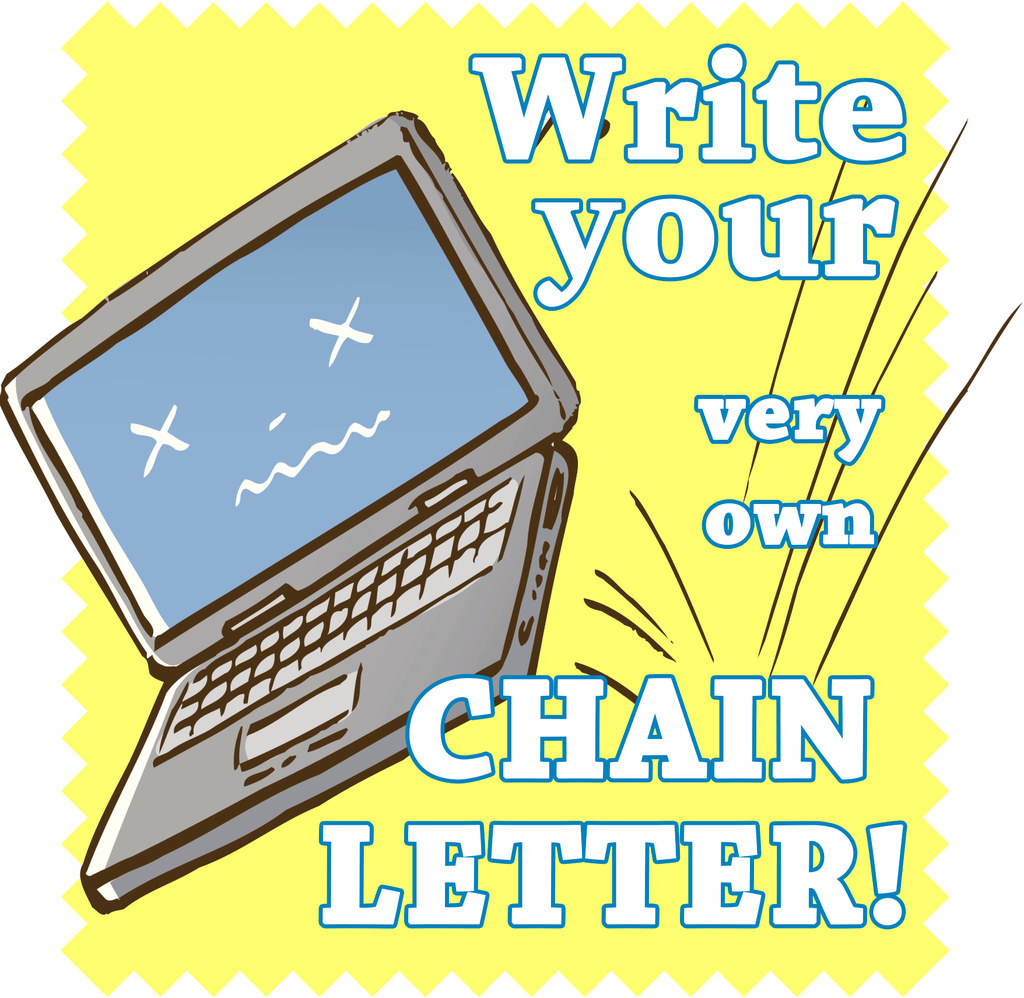 Have you ever wanted to write your very own chain letter? Here's your chance to live out your dream. Go through the story and pick your favorite words to create a chain letter to spam your friends with.
Looks like there are no comments yet.
Be the first to comment!