1.
When Rihanna and Kevin Durant beefed during game 1 of the finals.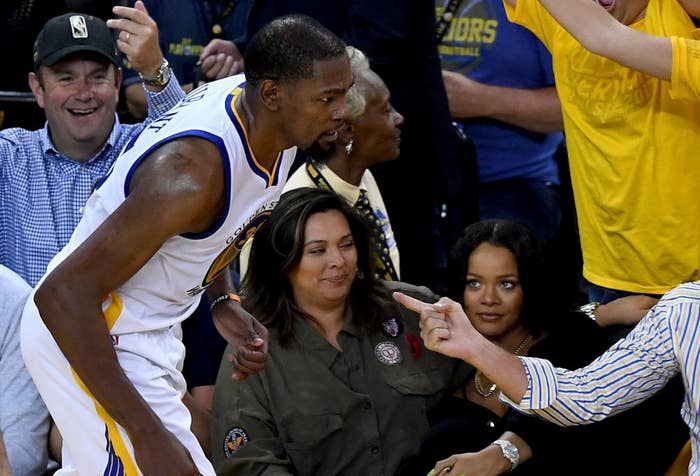 2.
When Chandler Parsons tried to come at the Blazers but CJ McCollum was having none of it: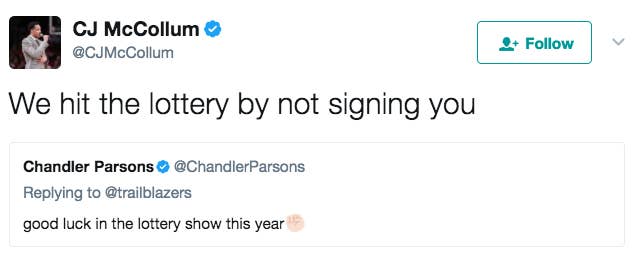 3.
When some NBA writer tried to come at Chandler Parsons but made too much money to care.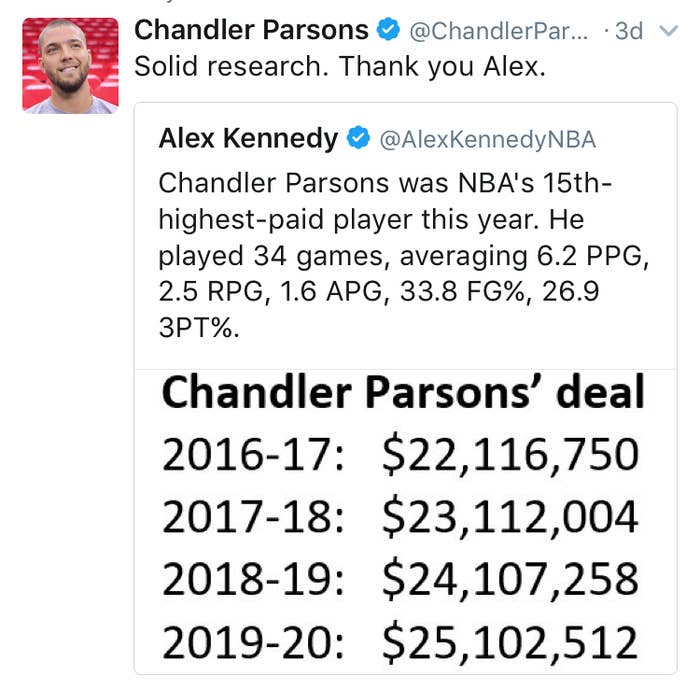 4.
When LeBron held nothing back when responding to Charles Barkley's criticism: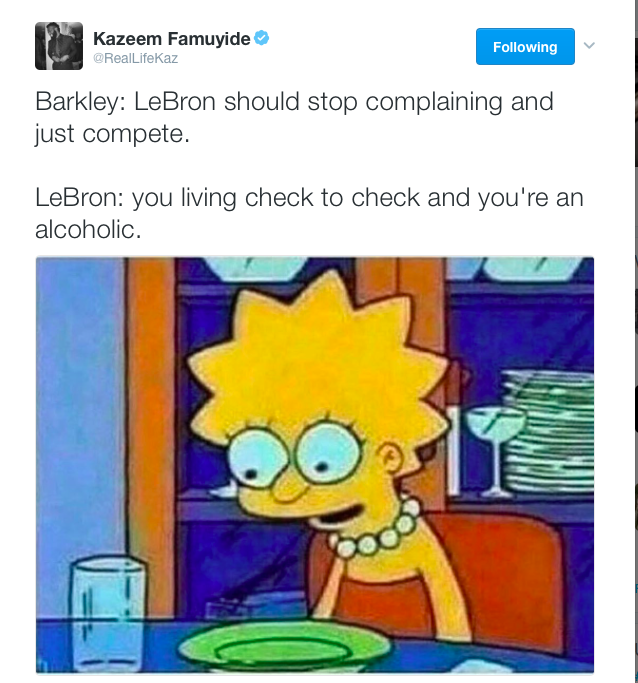 5.
When basically the entire championship Celtics roster shaded the hell out of Ray Allen, for six minutes:
6.
When Shaq threatened "bum ass" JaVale McGee.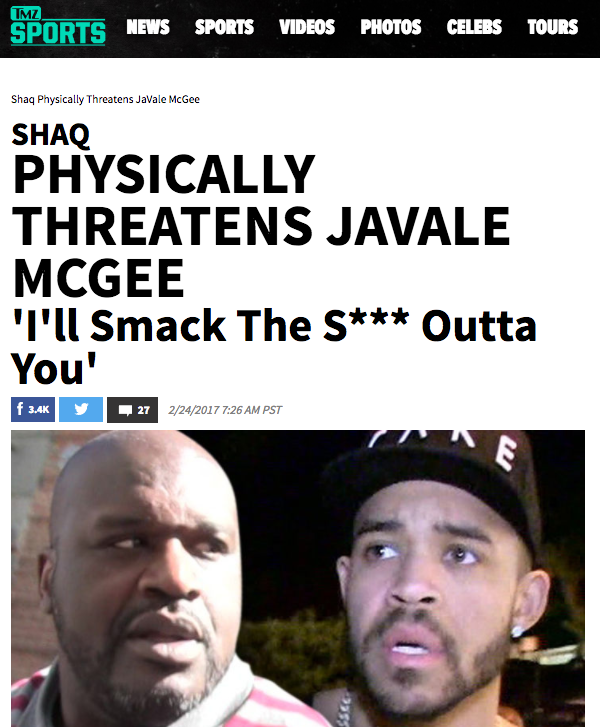 7.
When Draymond Green shaded Paul Pierce's farewell tour.
8.
When Draymon Green called out Nicki Minaj for namedropping LeBron in every song: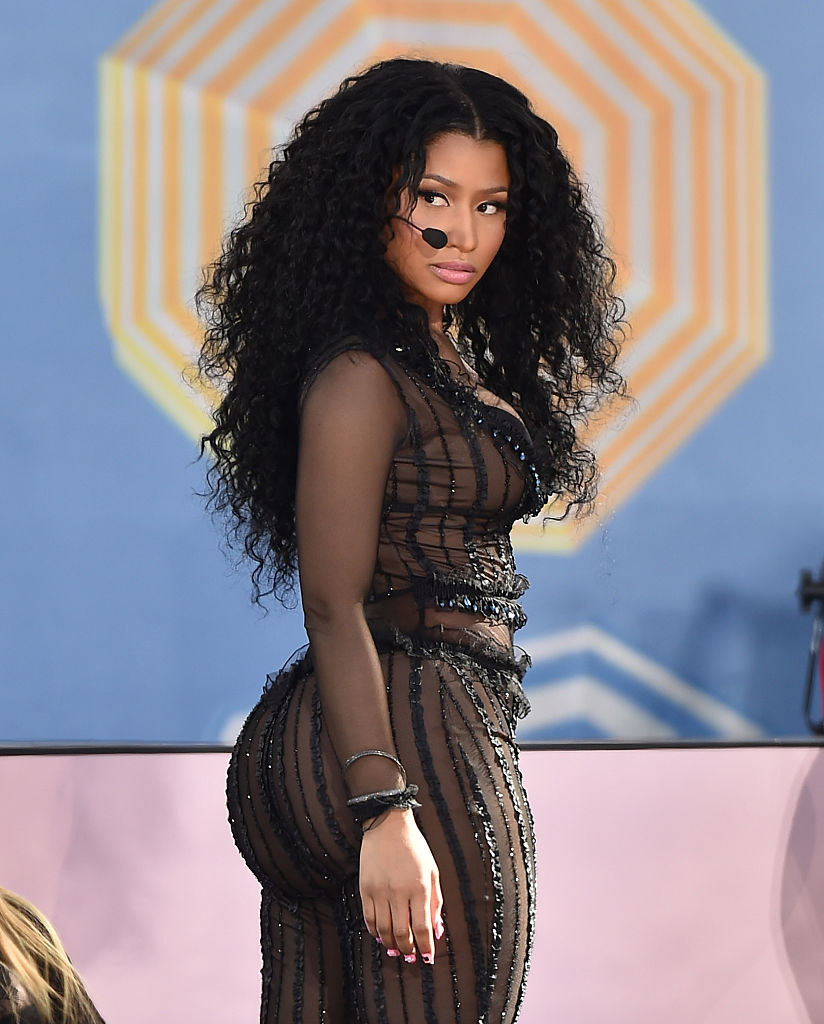 9.
When Austin Rivers said Big Baby Davis was out of shape and didn't remember plays: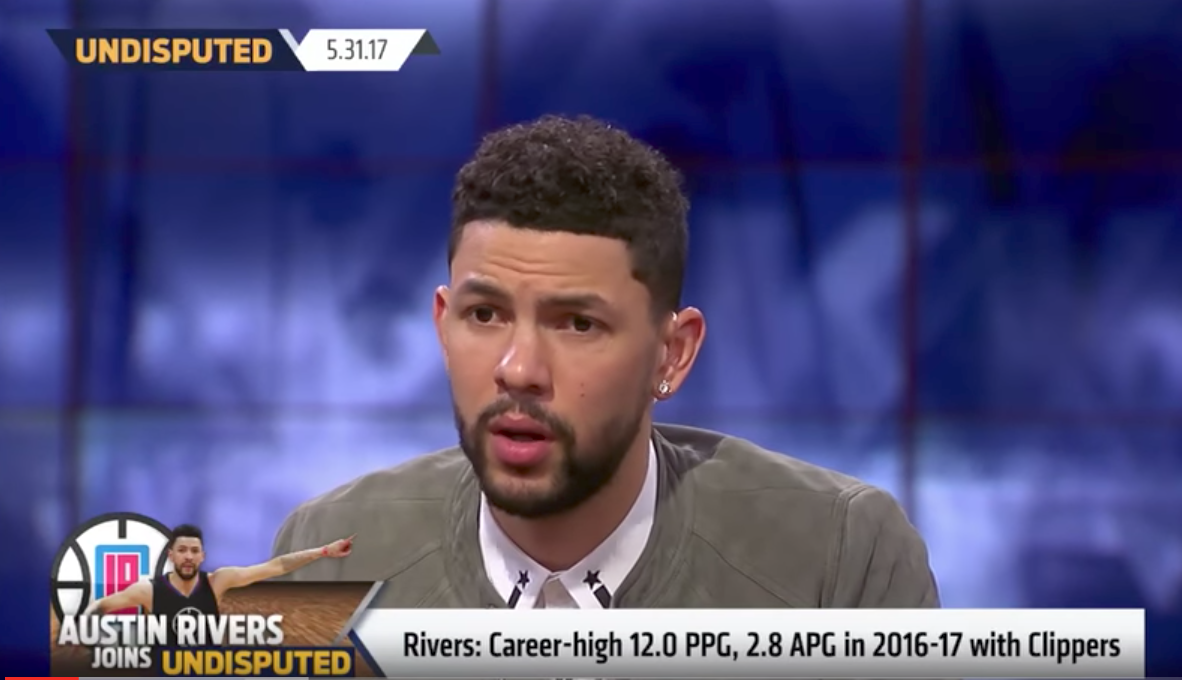 10.
And Big Baby responded by saying Rivers was a liar, that he basically owes his success to his dad, and also that his pants are too tight:
11.
When Russ said he was gonna retaliate against Zaza Pachulia.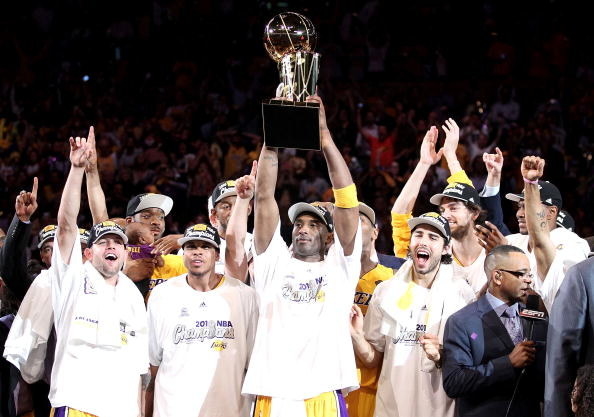 14.
When Gabrielle Union shut down a fan that tried to clown D. Wade for taking a regular season rest.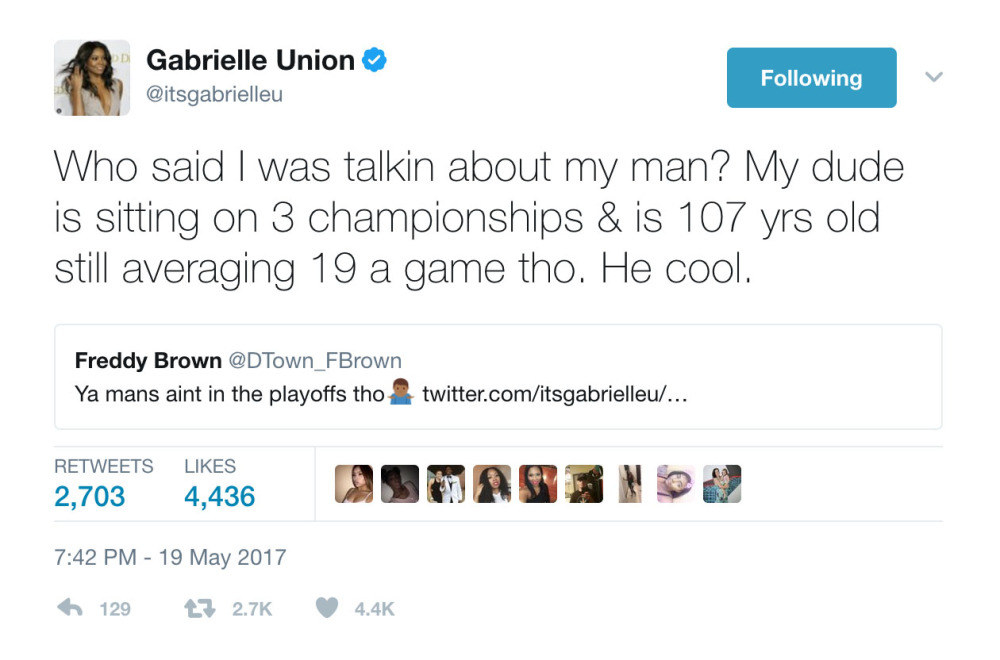 15.
When Rajon Rondo shaded his Bulls teammates on Instagram:
16.
When Lil B went for Kevin Durant.