If you're anything like me, you loooove watching awards shows. Sometimes the fun part of it isn't so much watching people get the actual awards but actually watching some of the biggest people in Hollywood reacting to things on live TV.
You see, live TV allows for the perfectttt opportunity to see these celebs as close as we can get to being unscripted and real. That might mean seeing a genuine reaction to another celeb winning, or an I-thought-it'd-be-subtle-but-it-definitely-wasn't eye roll at the lame joke the host made. Sometimes it's messy, sometimes it's wholesome. It's basically the best!
1.
Pedro Pascal's reaction to Jimmy Kimmel praising him for his work on The Mandalorian:
2.
Andrew Garfield's grimace at the audience's delayed applause for him playing Spider-Man: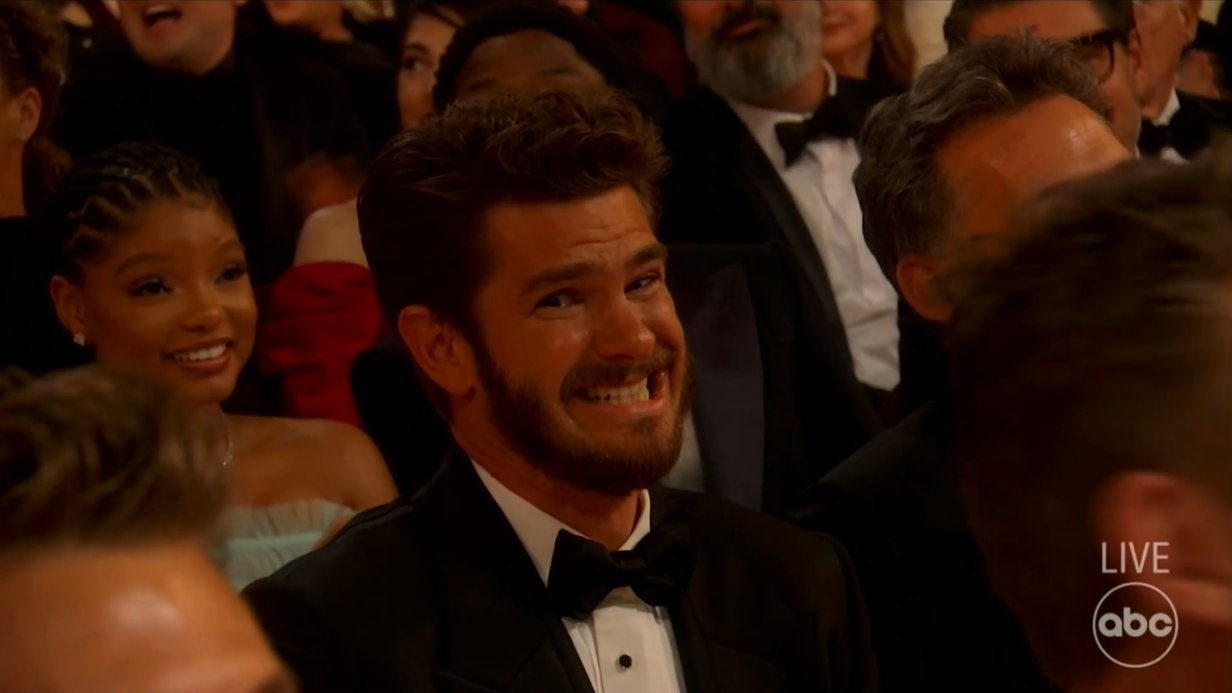 3.
Nicole Kidman's "Oh, thank god!" reaction to Kimmel asking Jessica Chastain a question instead of her:
5.
When Ariana DeBose was so moved by Ke Huy Quan's Best Supporting Actor win, she started crying while presenting it: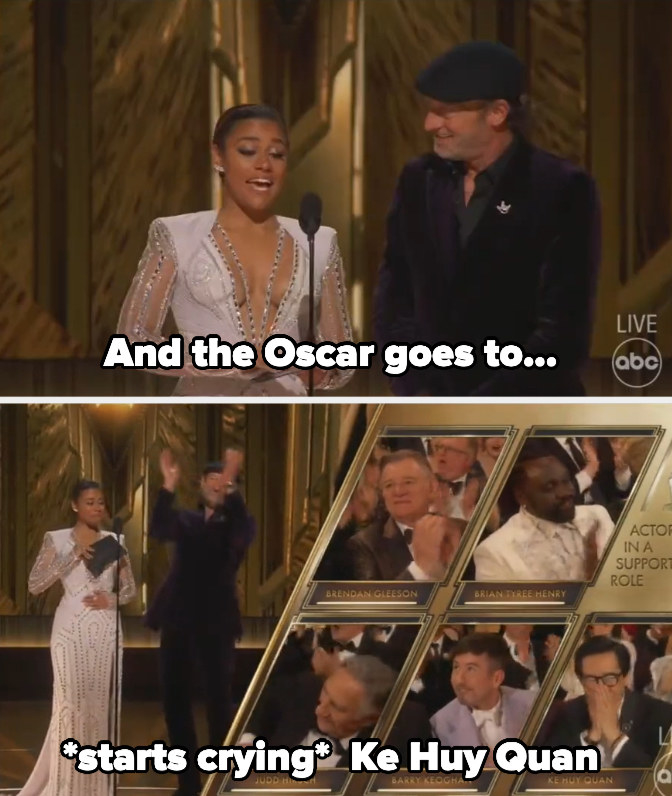 6.
This pure moment that was A$AP Rocky cheering for Rihanna:
7.
The sheer joy radiating from Quan and Harrison Ford's Indiana Jones reunion:
8.
Colin Farrell's look of absolute joy when Kimmel brought out the donkey from The Banshees of Inisherin:
9.
Bonus points for the sweet little kiss he blew, too:
10.
Halle Berry's face after handing Michelle Yeoh her Best Actress Oscar, 21 years after receiving her own:
11.
When Angela Bassett held a nervous Austin Butler's hand when his category was up:
12.
Jamie Lee Curtis screaming "Shut up!" when she won her award for Best Supporting Actress:
13.
The overwhelmingly adorable energy that is coming from Mescal and his mom thriving at the Oscars:
14.
Whatever this was that Kidman was serving on the red carpet, because this is about to be memed to death:
15.
Elizabeth Banks's perfect response to tripping while on her way to the microphone:
16.
And finally, when Stephanie Hsu was literally all of us (sorry, Jamie) screaming about Yeoh's Best Actress win: