The new Rogue One trailer dropped tonight during the Olympics, and it is GOOD.
The major surprise in this trailer was this: At the very end, we see a glimpse of Darth Vader looking over the Death Star's plans and hear his infamous breathing.

We see a little more of our heroes this time around, including Jyn (Felicity Jones).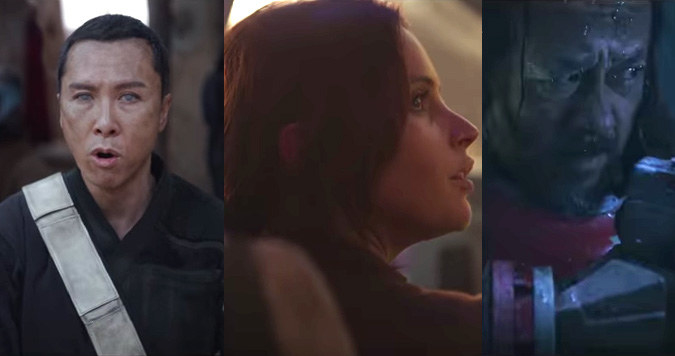 We also see Diego Luna — who actually has some lines in the trailer this time — as Captain Cassian Andor.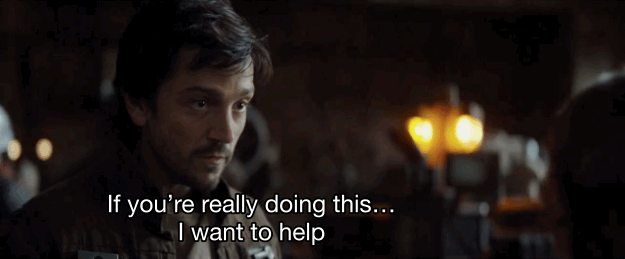 Speaking of K-2S0, his size is a little more intimidating than C-3PO's...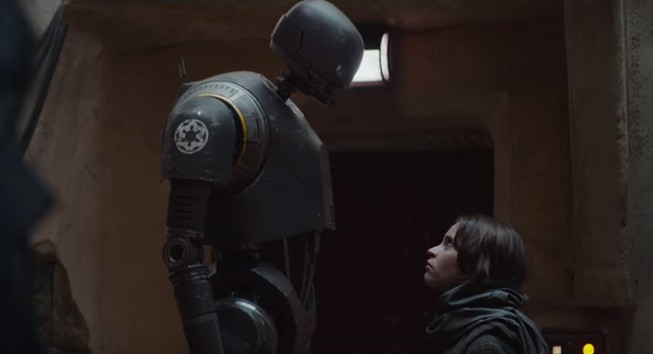 ...but there are still some similarities.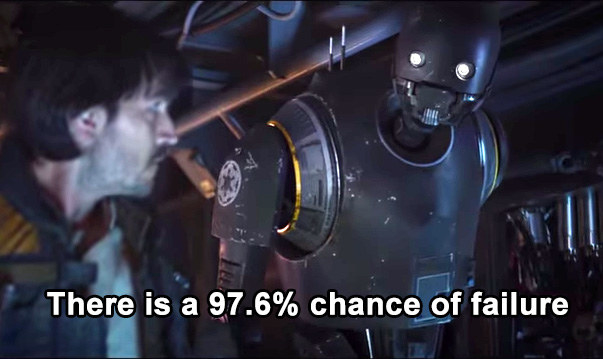 The trailer also features more action sequences, which were confirmed to have been shot at Canary Wharf underground station in London.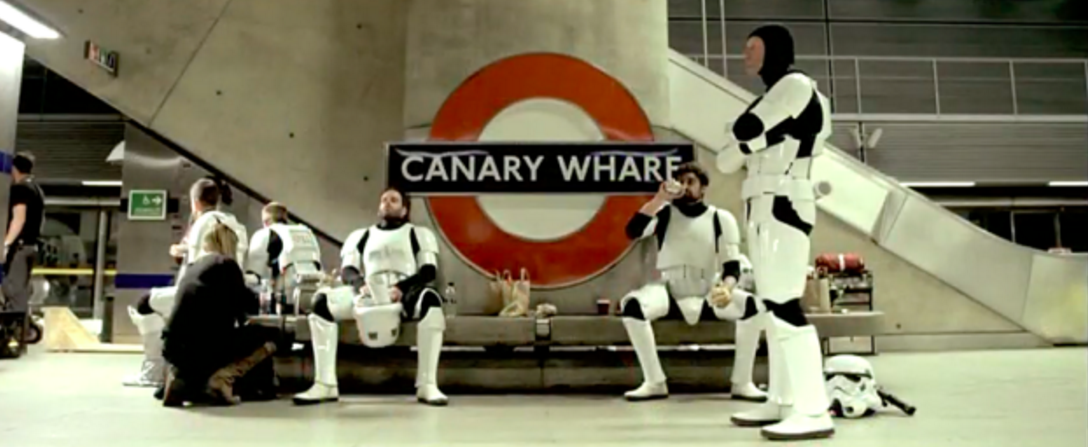 This new film poster was released last month, showing off a shot of Scarif, a new Star Wars environment where part of Rogue One will be set.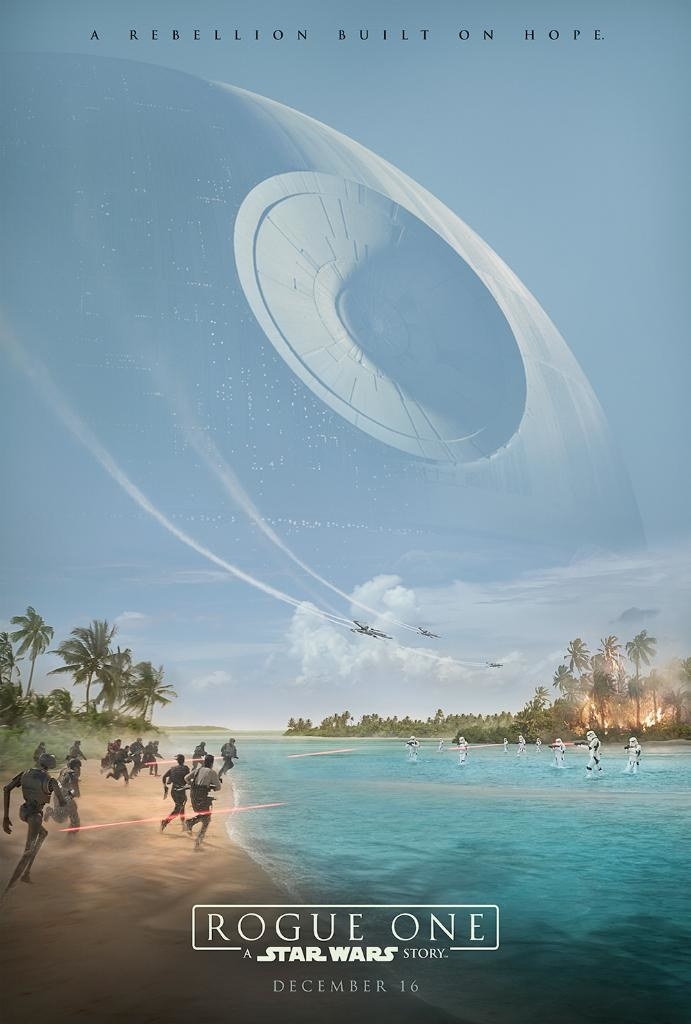 BONUS: At the start of the Rogue One panel at Star Wars Celebration, audiences were treated to the opening of Star Wars Episode IV getting warped like this: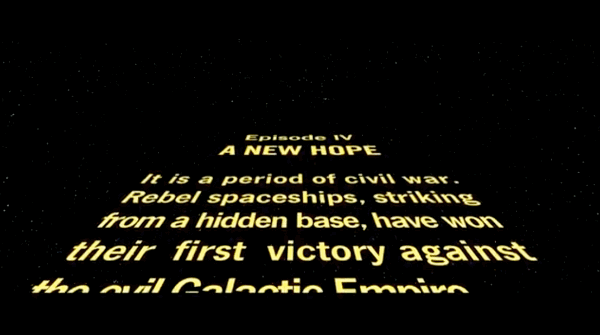 Rogue One: A Star Wars Story will be released in theaters in December.