This Infographic Makes That All-Male "Vanity Fair" Photo Even Worse
With one infographic, it becomes clear just how bad diversity is on late-night programs.
Sunday night's Emmys featured some big wins for women in television.
However, the nominees in one category proved that there's one area of television that still has a major diversity problem: late night.
However, some of the numbers from last night's Emmys are even worse. Looking over the list of nominees, The Colbert Report had only one female writer out of a staff of 16.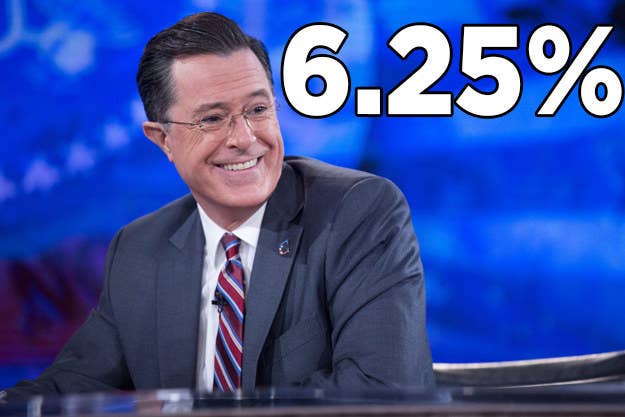 Conan (which was not nominated last night) has two women credited as current writers out of a staff of 18.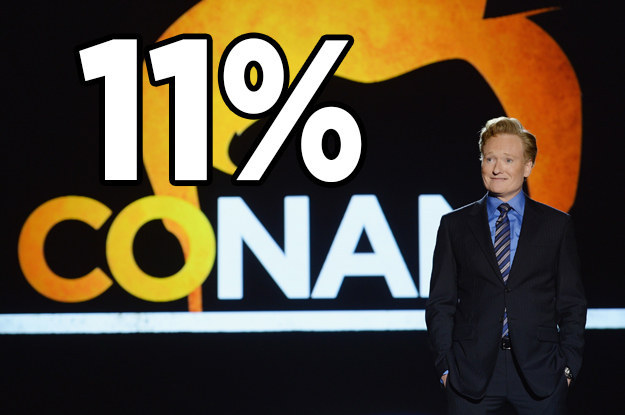 The Tonight Show With Jimmy Fallon, also not nominated, currently employs three women out of a staff of 24.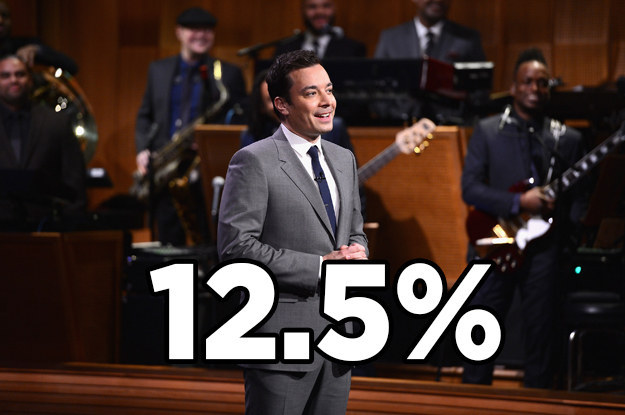 On the plus side, the winner in the Outstanding Writing In A Variety Series category — the staff from the final season of The Daily Show — has a slightly higher percentage than its overall record.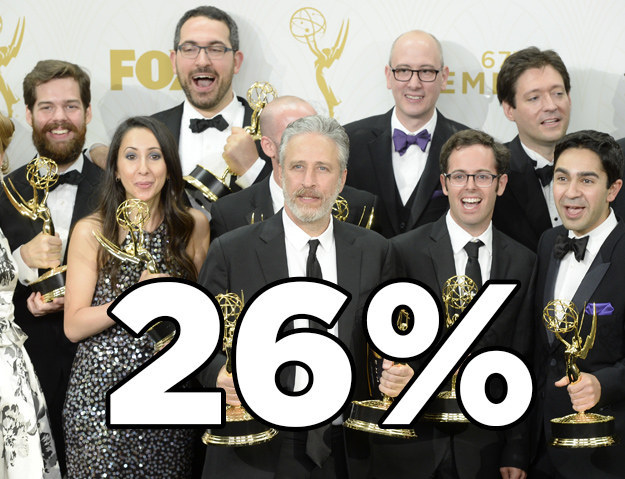 And if anything, there's hope that Samantha Bee's writing staff will help even things out.
Correction
A representative from Conan told BuzzFeed that the IMDb page is incorrect, and that the show currently employs two women. A previous version of this post misstated that Conan had no female writers on staff.