Wonder Woman is out this weekend, coinciding with Wonder Woman Day, celebrating the character's 75 years in comics, TV and film.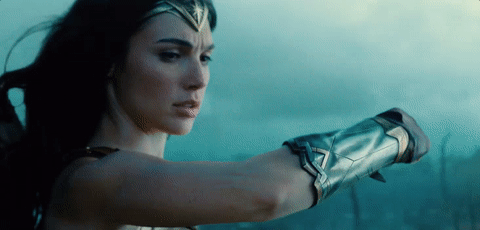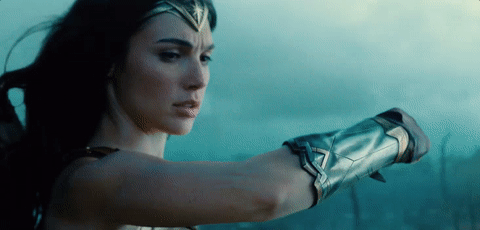 Celebrities are showing their support for the movie, star Gal Gadot, and director Patty Jenkins on Twitter.
Mara Wilson described just how good the movie makes you feel.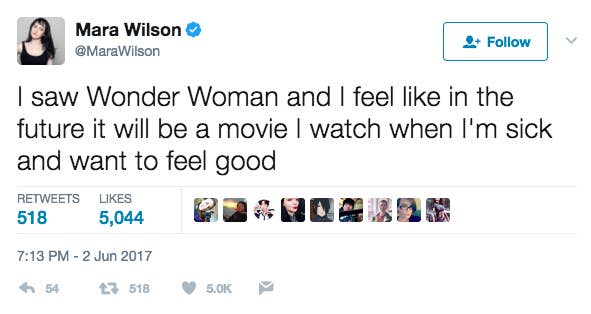 Elizabeth Banks could only sum up that "No Man's Land" scene with emojis.
Selma director Ava DuVernay gave Jenkins a well-deserved shout-out.
Joss Whedon called it a "goddamn delight" and burned everyone whining about the women-only screening.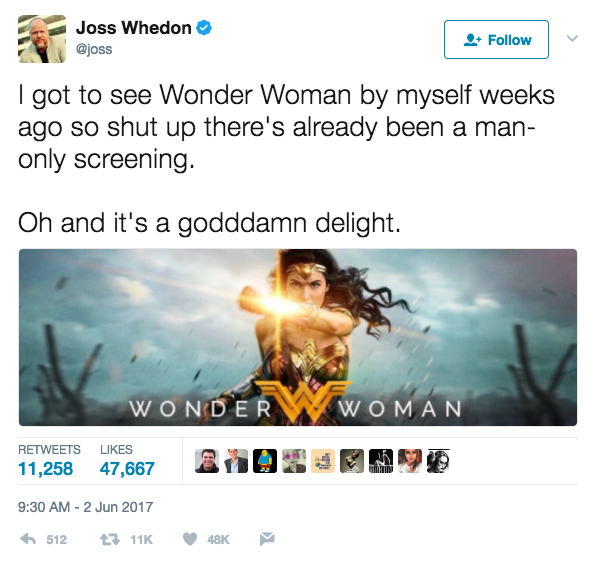 Lupita Nyong'o wants you to be prepared to watch it.
Shannon Purser (aka Barb from Stranger Things) expressed what it meant to her.
Full Frontal with Samantha Bee correspondent Ashley Black was hyped.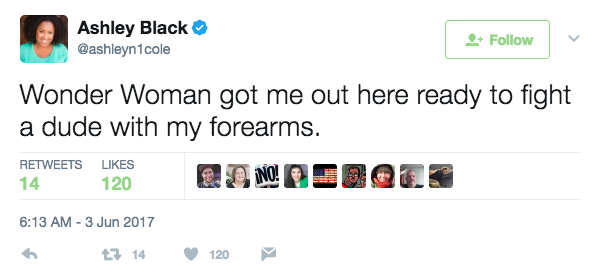 Chloë Grace Moretz is hoping for some box office fireworks (which are looking good thus far).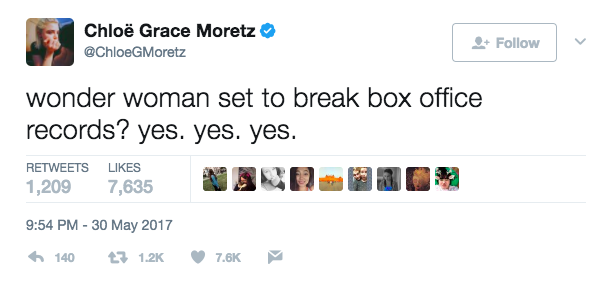 MST3K star Felicia Day shared an adorbs pic of her daughter in full WW gear.
SNL alum Ana Gasteyer (and her son) absolutely loved it.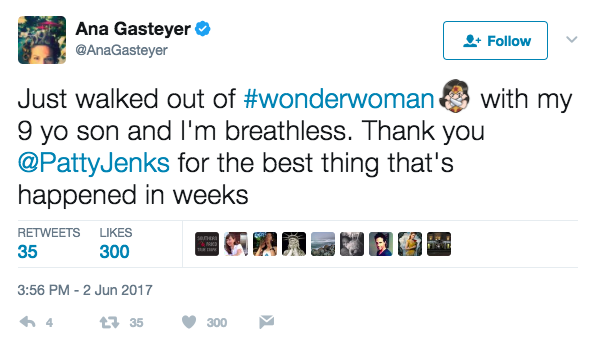 And the original Wonder Woman herself, Lynda Carter, retweeted a pretty great pic from Gal Gadot with her blessing.