Jimmy Kimmel stopped by The Ellen Show this week to talk about a bunch of stuff, including that time he met Michelle Obama while wearing a sparkly figure skater outfit.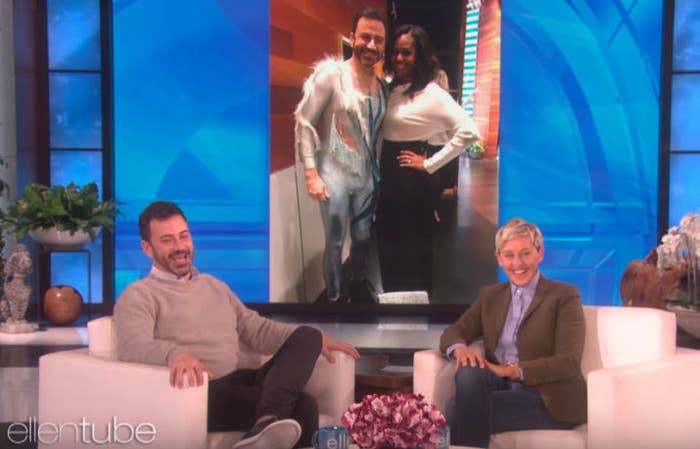 During the interview, Jimmy also talked about his son Billy, who was born with a genetic heart disease.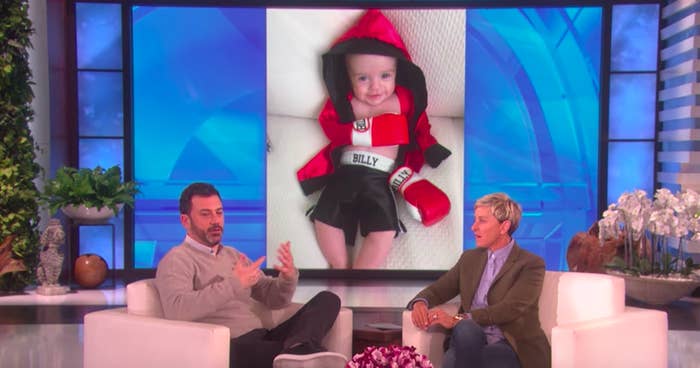 He also mentioned that he's big on crying.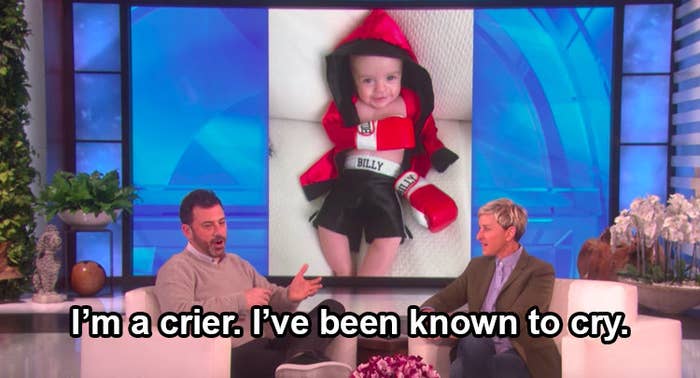 As if to test that confession, Ellen told Jimmy that they had a surprise in store for him.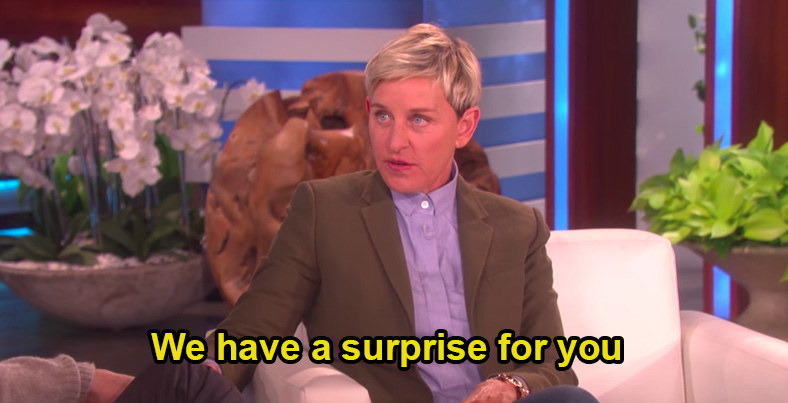 Which understandably made Jimmy a little nervous.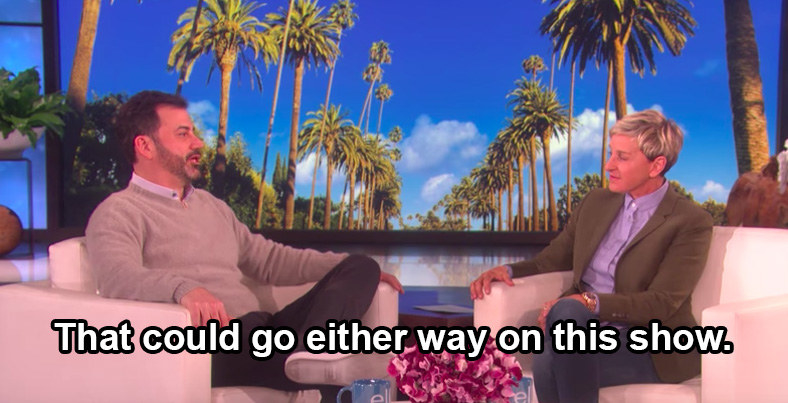 But it turned out that Ellen had teamed up with Children's Hospital Los Angeles and Billy's surgeon to name one of the rooms on the Cardiology floor after Billy.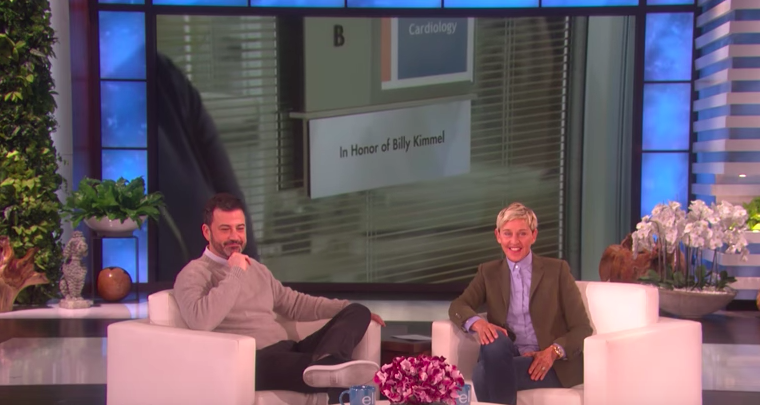 As promised, Jimmy started tearing up immediately.
Especially when he found out that some of Billy's nurses were in the audience that day!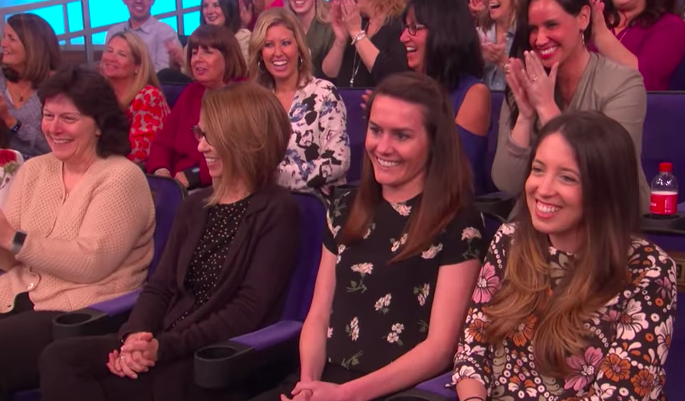 Of course, Jimmy was able to stop the tears for a second to get a joke in.