If you're being introduced to someone that's kinda important like, I don't know, Michelle freakin' Obama, then you want to make a good impression. Well, Jimmy Kimmel definitely made an impression, but I'll let you decide whether it's good or bad.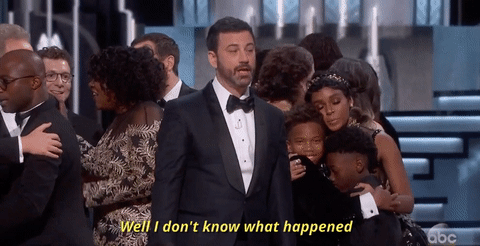 When he recently appeared on The Ellen Show, Ellen reminded Jimmy of how he came out dressed as an ice skater, lycra and all, to surprise Ellen for her birthday.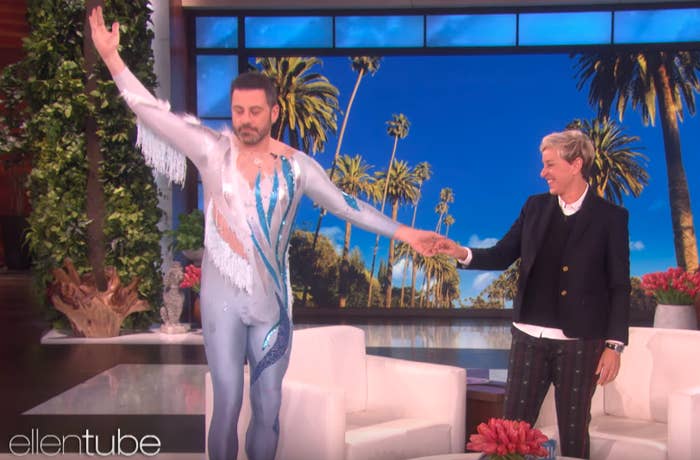 "I go back to my dressing room, and Michelle Obama was here, and they said 'Mrs Obama would love to say hello to you before she goes out to do her segment.'"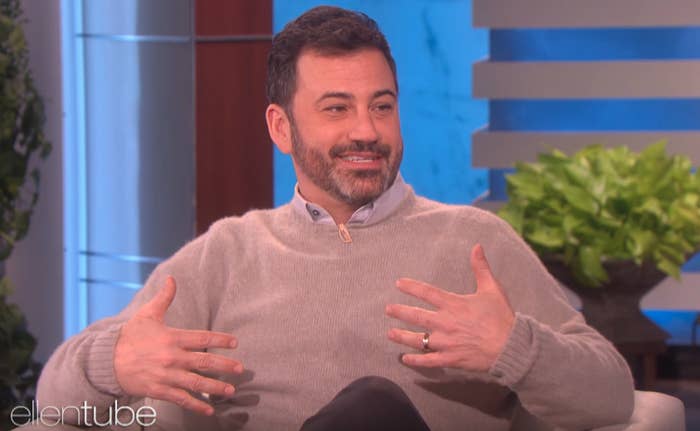 As you can see, Jimmy didn't have time to change out of his ice skating costume that he'd just surprised Ellen in, so had to meet Michelle Obama while still dressed in it.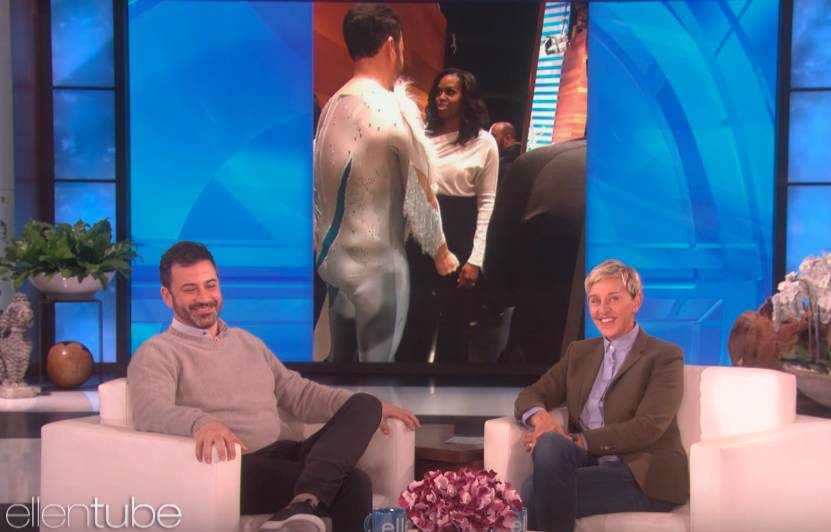 "Nothing is left for the imagination. Top five most embarrassing moments of my life."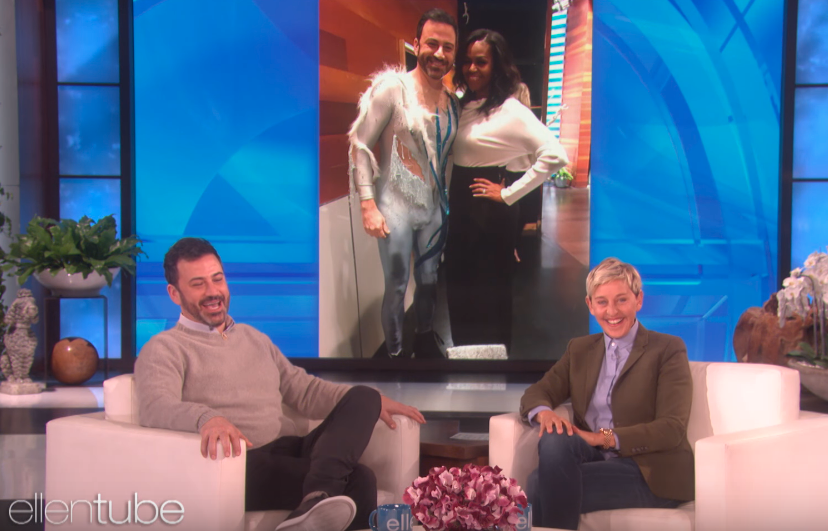 So if you ever feel embarrassed about anything again, just be thankful you didn't have to meet the former First Lady while looking like this...