In early August, prime minister Malcolm Turnbull spoke Yolngu Matha at the Garma Festival in northeast Arnhem Land.
But on Wednesday, he stood before the Australian Parliament and dismissed the very people he had days earlier claimed to respect, by saying Australians should continue celebrating a day that marks the beginning of the violence and brutality wrought on Aboriginal people for the past 229 years.
"We have so much to celebrate, so much of which to be proud in a world ridden by discord and violence," Turnbull said. "We are united in our Australian values, and we celebrate this on Australia Day.
"We recognise that the history of European settlement in Australia is complex and tragic for Indigenous Australians. We recognise the complexities and challenges of our history, but on Australia Day we recognise the great part of our achievement as Australians."

Turnbull was responding to the Yarra City Council's (YCC) decision to scrap Australia Day celebrations in inner city Melbourne, which he claimed was "utterly out of step with Australian values" and would be a source of division rather than unity.
But in condemning the council's unanimous decision, he in turn belittled the deep grief felt by First Nations people around this date.
To quote iconic Aboriginal band Yothu Yindi, "words are easy, words are cheap", regardless of the language in which they are spoken.

The reason Turnbull's response to Australia Day matters, is because Australia remains one of the only countries with a sizable Indigenous population, to have not signed a treaty.

The call for treaty has been one of the key focuses of Aboriginal activism for decades.

At Garma, Turnbull refused to commit to a Makarrata Commission, which would oversee a treaty-making process. The commission was a key recommendation of the Uluru Statement From the Heart, the culmination of consultations with Aboriginal community members across the country.

While Aboriginal leaders at Garma expressed disappointment at Turnbull's rhetoric, it really wasn't surprising.

If Turnbull can't even accept the bloody truths contained in this country's history, and understand how January 26 affects Aboriginal people in the present day, how can First Nations people expect him to show leadership on any other issue, particularly as pressing as resolving the unfinished business that stems from the theft of Aboriginal land?

The nation shouldn't just change the date of Australia Day, it should scrap it altogether.
January 26 marks the arrival of the First Fleet into Sydney Cove in 1788, but symbolises not only the invasion, but the atrocities perpetrated against Aboriginal nations by the colonial project, from the stealing of land and children, to the demeaning of Aboriginal men and women as violent savages, incapable of love and worthy of extermination.
For Aboriginal people, the idea that you would celebrate a date that symbolises attempted genocide is incredibly offensive.
But Turnbull went further on Wednesday when he effectively claimed that although he acknowledged the "complexity" of Australian history, Aboriginal people were still acknowledged in the celebrations. This feels like the common mantra that Aboriginal people should just "get over it", for the sake of unity.

Turnbull says we should instead celebrate a "remarkable nation" that supposedly stands apart in a world "ridden by discord and violence".

But those "remarkable achievements", and the prosperity that Turnbull so proudly trumpets, were built on the blood of Aboriginal people.
The wealth was sourced from stolen Aboriginal land, which was cleared by killing Aboriginal people on the frontier. And by dispossession. Aboriginal people were forcibly relocated into missions and onto reserves, where their lives were controlled by the whim of the "protector".
Turnbull's words about "our First Australians" suggest an ownership that is reminiscent of those past government policies, when Aboriginal people weren't counted in the human population, and Aboriginal affairs were overseen by departments responsible for "flora and fauna".
It betrays the 80,000 years of history that came before any idea of ''Australia''. It washes away this history in order to build a national myth around ''Australian values'', where Aboriginal people are assimilated into the story in order to placate white guilt.
Many First Nations people do not like the term "our First Australians". Aboriginal people are not "yours", they are proud members of nations that have never ceded sovereignty.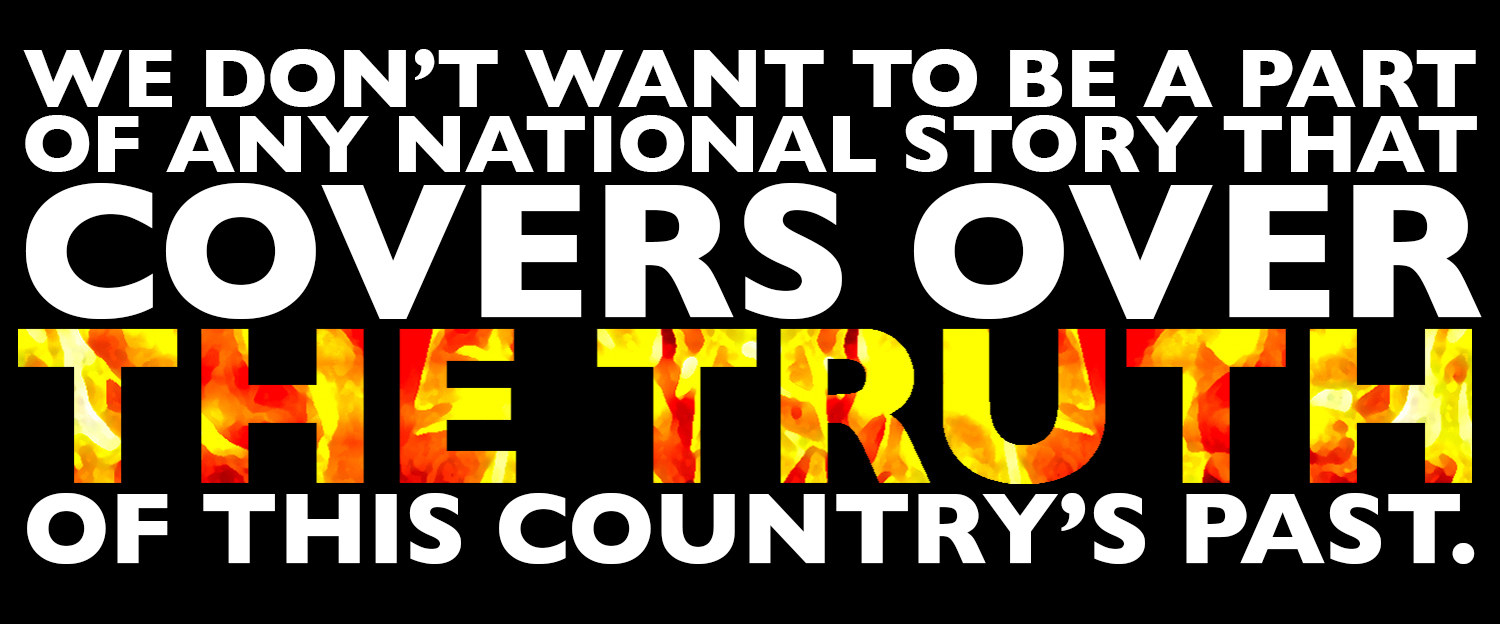 The very idea that Australia is not violent is also a white-washed view of history.

To Aboriginal people, the violence is not confined to the past. It is felt in the present. They are losing their lives behind bars, where they are being locked up at increasing rates. They are dying as a consequence of institutionalised racism in the health system, and are still subject to a horrendous life expectancy gap that is not just a statistic, but an ever-present reality in communities.
Aboriginal children are being placed in out-of-home care at higher rates than when the 2008 apology was made to the Stolen Generations. They are feeding into the criminal justice system, where we have seen, in cases such as Don Dale and Banksia Hill, they are being abused and tortured.
Aboriginal people are still denied true land justice in the form of a national land rights scheme, and our culture, heritage and sacred sites are still constantly under threat of destruction by ''development''.
All of these issues are forms of violence perpetrated against Aboriginal people, and all of them have their genesis in the original invasion, the very day that Australia wants to celebrate.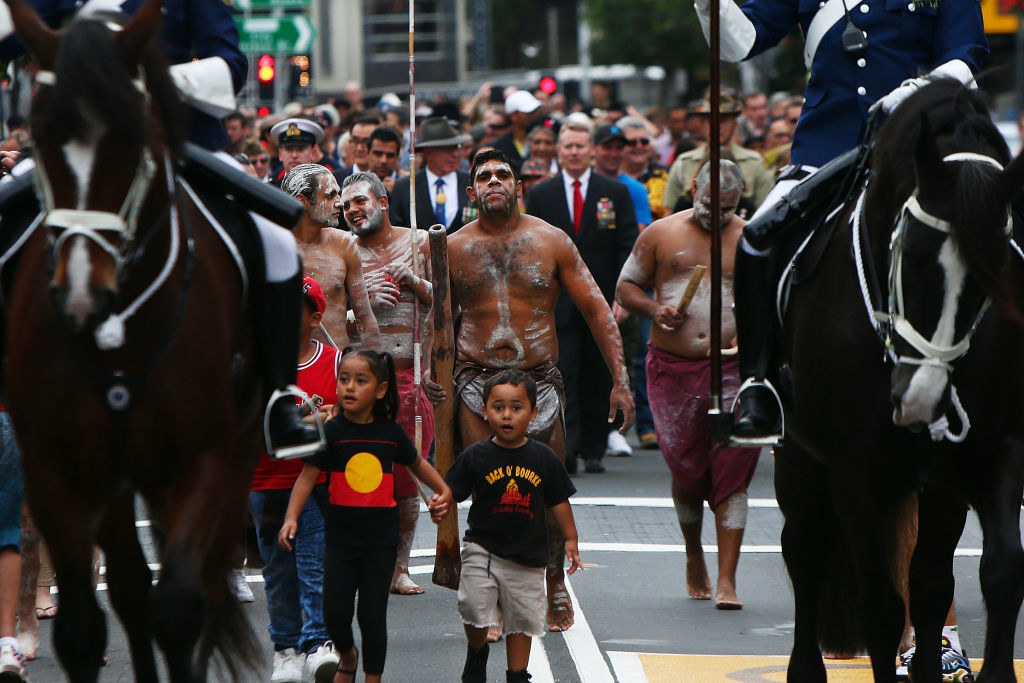 In order to start rectifying, we need to undergo a process of truth-telling, which would break through the silences in Australian history, and act as a form of catharsis for Aboriginal people still dealing with complex, intergenerational trauma.
There needs to be a resolution to the unfinished business that resulted from the theft of land and subsequent dispossession of Aboriginal peoples. We need to stop history repeating itself over and over.
Turnbull's words in parliament — suggesting Aboriginal people should simply join in celebrating a day that so obviously disenfranchises us — show that his commitment to a project of recognition is superficial. He is not the leader we can trust to begin this process.

But there is one thing Turnbull is right about.

Australia Day is consistent with Australian values. While Australian leaders like to claim "mateship" and "fairness" as unique national traits, the reality is, this land has been lucky and fair for only a select few, and historically, Aboriginal people have not been part of that group.
The current situation affecting so many Aboriginal people across the country is exactly what Australia Day represents.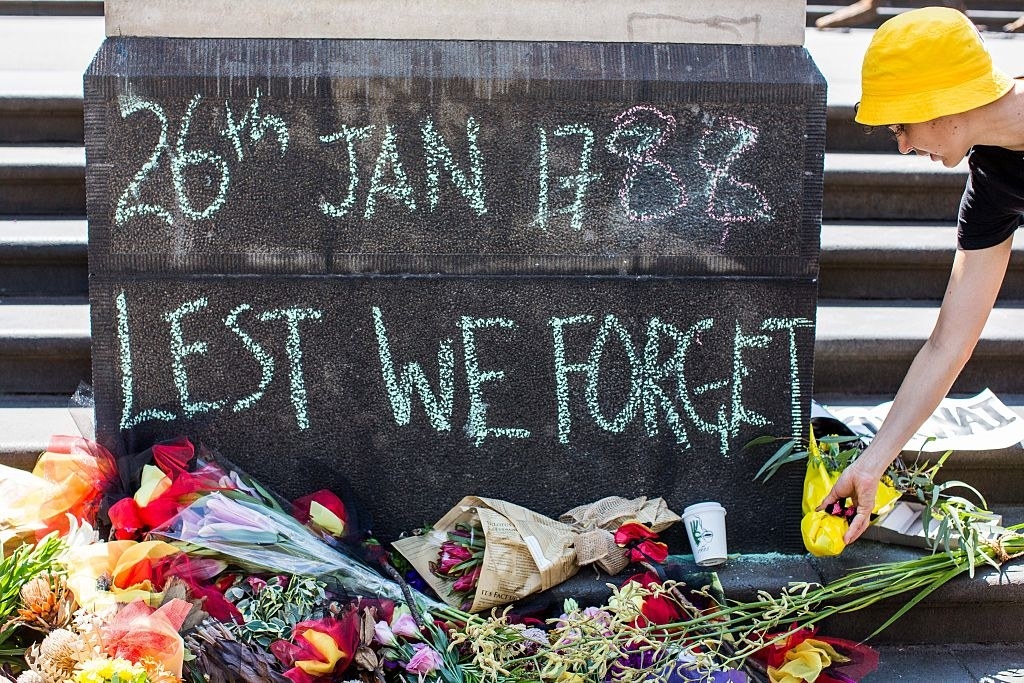 While the #Changethedate campaign has been growing, with support from non-Indigenous people around the country, as shown by the YCC, simply celebrating it on a different date will not stop the isolation and pain felt by Aboriginal people.
Moving it to a different date would simply provide an environment for non-Indigenous Australians to celebrate their own prosperity comfortably. It would give them a day where they can make their superficial displays of jingoism, and listen to their Triple J countdowns, without the associated white guilt.
But while Aboriginal people are still dying in custody, still receiving substandard housing, healthcare and education, still having our children removed, and still unable to access the land of our ancestors, we will continue to be second-class citizens, unable to join in any "celebration".
And until our nation's leaders start waking up to that fact, and start showing some leadership around the issue, any promises they make to Aboriginal Australia will remain just like writing in the sand.