Prime Minister Malcolm Turnbull has said his government will not support changing the date of Australia Day, claiming the Yarra council's decision to scrap it is "utterly out of step with Australian values".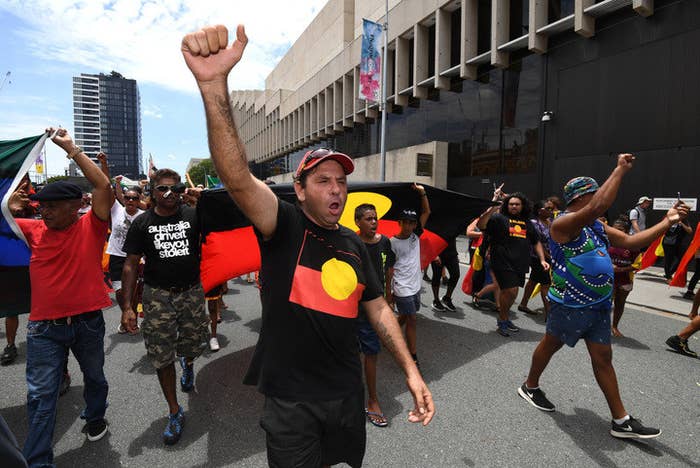 On Tuesday, Yarra Council in inner-city Melbourne, Victoria, passed a unanimous motion against celebrating the date. The council voted to stop referring to January 26 as Australia Day, stop holding citizenship ceremonies and officially support the #changethedate campaign.
The council conducted an independent survey of 300 non-Indigenous people which showed strong support for changing the date to one more inclusive of Aboriginal people.
January 26 is the date of the First Fleet's arrival into Sydney Cove in New South Wales in 1788. Australians have celebrated it as an official national day since 1994.
But it has always been a source of distress for Aboriginal and Torres Strait Islander people, who see the date as the beginning of the land theft, massacres, and control over their lives and destinies.

The date has been referred to as Survival Day, Invasion Day, Sovereignty Day, or the Day of Mourning.
But in Question Time on Wednesday Turnbull came out against the Yarra council's decision.
"On Australia Day we recognise the greatness of our achievements as Australians, we recognise the remarkable nation we have become, we recognise and honour the first Australians and newest migrant citizens," the prime minister said to cheers from his side of the chamber.


"Which is why, Mr Speaker, my government and every government before me has urged Australians to celebrate Australia Day, to get behind it, to be proud of it and committed to it. That's why the decision by Yarra council is utterly out of step with Australia values."

Turnbull claimed the council's vote would take a day that "unites Australia and turns it into one that divides it".

Opposition leader Bill Shorten responded, telling the house that he did not support the change of date.

"I also believe it is a great celebration of Australians right up to the current day," he said.

Shorten said it needed to be acknowledged that for Aboriginal and Torres Strait Islander peoples January 26 represented dispossession and sorrow.

But both Turnbull and Shorten's comments are in opposition to the voices of many First Nations people, who say the date has never been one of unity, but has always isolated Aboriginal and Torres Strait Islander people.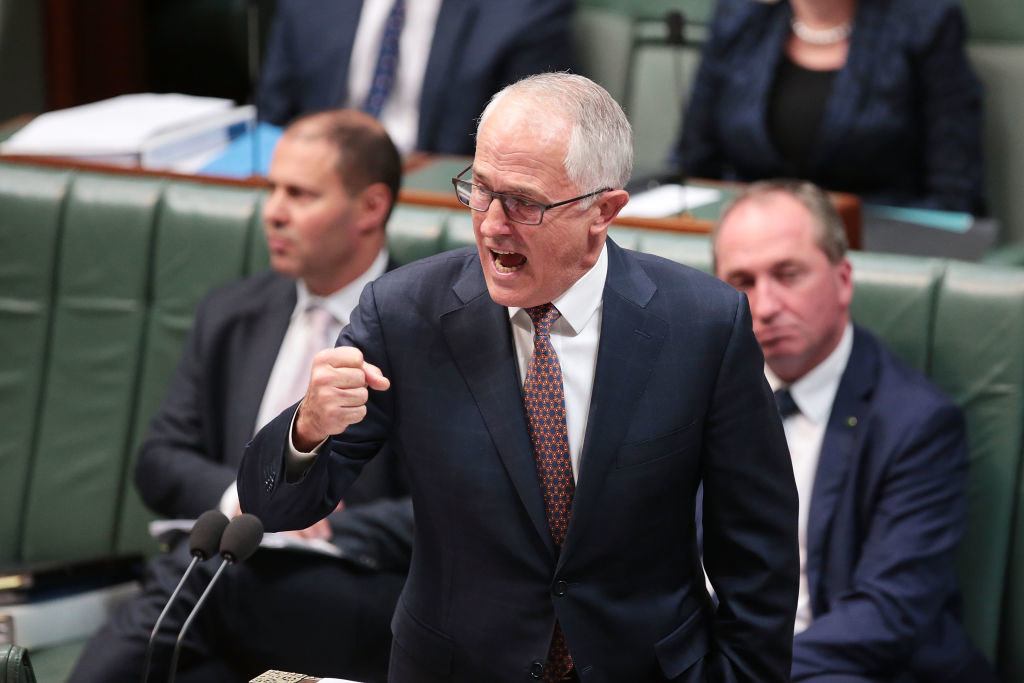 Melbourne-based Gamilaroi woman Karla McGrady told Buzzfeed News Turnbull's views were "absolutely contradictory" because of his government's commitment to recognise Aboriginal and Torres Strait Islander people in the constitution.

"It defies logic, that on the one hand you're speaking about wanting to recognise Aboriginal and Torres Strait Islander people in the constitution, but then don't want to acknowledge the history and trauma that sits with Australia Day for Aboriginal people," she said.

"It's willful ignorance."

Award-winning Aboriginal author Tony Birch, who also resides in Melbourne, said he was glad Yarra Council had scrapped the day, but warned against any replacement day being "commodified into another shallow celebration".

"Australia Day is nothing more than an affirmation of colonial attempts to exterminate Indigenous peoples," Birch told Buzzfeed News.

"The Yarra Council would do better to begin returning land directly to the Kulin Nation."

He said the backlash could be expected.

"I think it says more about the immaturity of the nation as a whole as much as those making their opposition known. We shouldn't expect a lot more from a nation founded on violence and staged amnesia."
McGrady says every year she chooses to lock herself away rather than "seeing people celebrating what essentially was the beginning of the end for Aboriginal people".

"When you are talking about life and our culture and who we were for so long... the destruction of that is not something I want to have a BBQ and beer over, ever."

It was a feeling shared by many other First Nations people.

While First Nations people have largely been united in calls to scrap Australia Day, it has slowly gained support by the wider community.
Last year, the Fremantle Council in Western Australia voted to move Australia Day celebrations to another date. The vote faced backlash, most notably from the Turnbull government, claiming their cancellation was "political".

In June, the Australian Local Government Association passed a resolution to encourage local councils across the country to consider what they could do to lobby the federal government to change the date.
Today Show host Karl Karl Stefanovic added his support in a monologue on Wednesday morning.
"As hard as some want to ignore it, January 26 marks a day this land changed forever for one of the oldest cultures in the world... If we are to truly follow through with the apology and move forward together, hand in hand, arm in arm, it must change," he said.