Yamatji woman Ms Dhu was born in 1991, eight months after the landmark Royal Commission into Aboriginal Deaths in Custody — which investigated 99 black deaths behind bars, including 11 women — handed down its final report.

The majority of the royal commission's recommendations were ignored and Ms Dhu lost her life to the very system that it was investigating. She was 22 when she died.
"She was born after [the royal commission] and she still died," her uncle Shaun Harris told BuzzFeed News. "It's a product of the institutional and systematic problems in the system."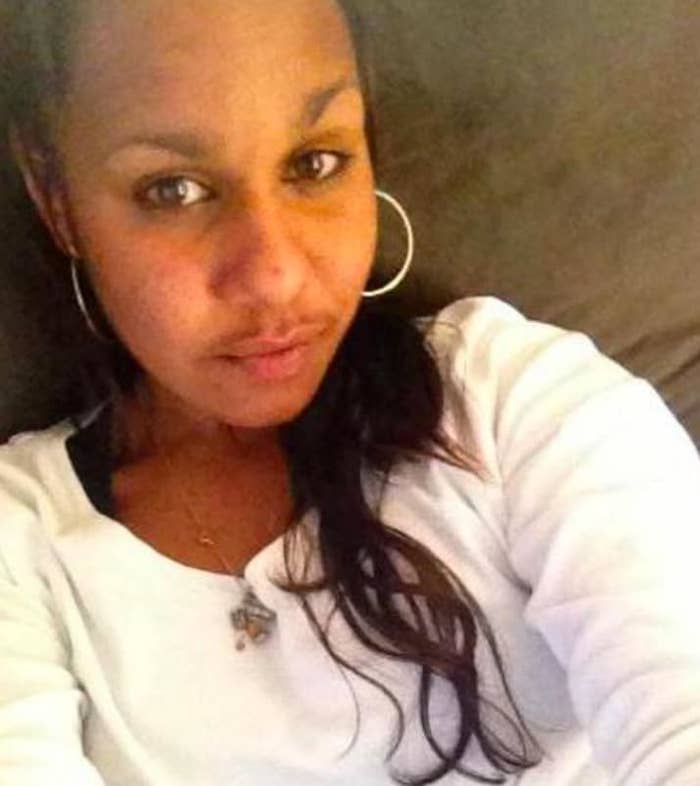 It has been three years today since Ms Dhu, whose first name has been suppressed for cultural reasons, died within days of being locked up for unpaid fines.

During the term of her imprisonment, she cried out in severe pain, in the throes of advanced septic shock, and despite two trips to the Hedland Health Campus — so close to the police station that there was a shared carpark — she was repeatedly refused adequate medical attention.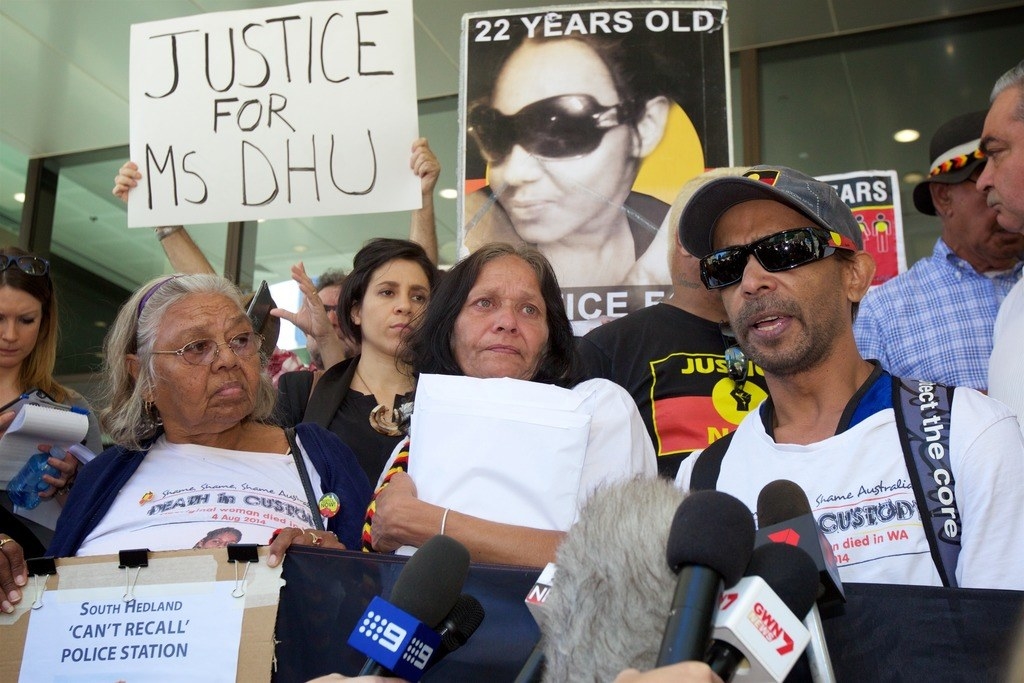 A coronial inquest last year revealed that police officers and health professionals thought Ms Dhu was "faking" her illness, and one police officer referred to her as a "junkie".

Ms Dhu died on August 4, 2014, of staphylococcal septicaemia and pneumonia. An infection stemming from broken ribs sustained by a family violence incident had spread into her lungs and bloodstream.

Her cries of anguish were real, and they were ignored by those who had a duty of care.

CCTV footage of her last hours, which was released after a public campaign by her family, shows her being dragged along the police station floor by two officers, and then being thrown into a police van, where she died shortly after.

Three years on, Ms Dhu's family is preparing to take the WA government to court. It comes less than a year after the inquest, the recommendations of which have not been implemented.

"It's still pretty raw, especially after three years," Harris said.

"Three years makes the pain a bit deeper, harder. But at the same time, I feel a bit better because we're finally going to court."

According to the ABC, the family's legal team Stewart Levitt and George Newhouse will be lodging a claim of misconduct leading to death in the WA Supreme Court. There are also plans to lodge a racial discrimination complaint with the Australian Human Rights Commission.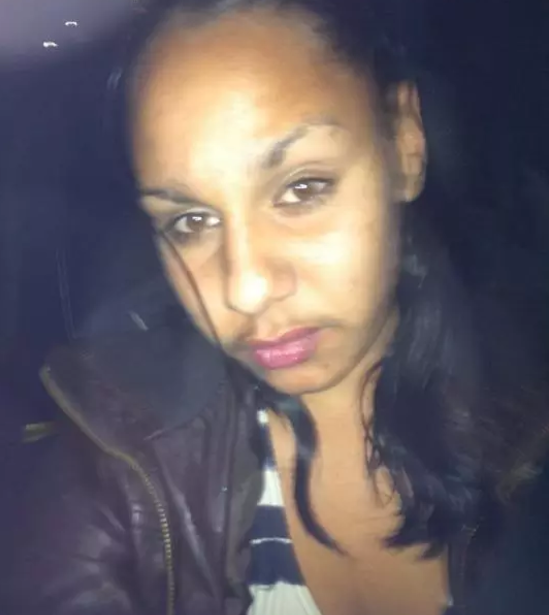 Aboriginal academic at Sydney's University of Technology, Amanda Porter, told Buzzfeed News that Ms Dhu's death should have been prevented, given it came 22 years after the royal commission handed down its recommendations.

"I can't come to terms with how similar her death is to those investigated by the royal commission," she said. "Of the 99 cases, 11 of those were women, and the parallels between those and Ms Dhu's case are remarkable.

"Ms Dhu was born in the year the findings came out, and the most tragic thing is we had her entire life to get it right. I think it's criminal negligence."

Porter says Ms Dhu was let down by the lack of focus on Aboriginal women in the royal commission report, and in the ensuing decades.

"In the 339 recommendations of the commission, not one relates to gender, not one relates to young people, not one relates to Aboriginal and Torres Strait Islander transgender people," she said.
"It doesn't relate to the intersecting ways in which violence occurs within the criminal justice system, and how it is experienced by different sections of the Aboriginal community."

The cases affecting Aboriginal women are often similar in circumstance to that which led to Ms Dhu's death. A large proportion of them had been incarcerated for the failure to pay fines, and some of the circumstances involved inadequate medical care on behalf of health professionals.
They were also more likely to die in police custody, rather than a prison.
There has never been a police officer or correctional services officer convicted over a black death in custody.
"I think sometimes we give such reverence to this [royal commission] document, perhaps because it is the most extensive documentation of issues of Indigenous incarceration," Porter said.

"But I think we need to ask whether it's time to look beyond it, because the royal commission itself was a flawed investigation. It's times to start looking at the very specific issues that women are facing."

Human rights lawyer George Newhouse told BuzzFeed News the focus needs to change, particularly with Aboriginal women being the fastest growing incarcerated group in the country.

"It is getting worse for Aboriginal women," he said. "The focus of the royal commission was on male imprisonment, and yet Aboriginal women are being imprisoned at ever faster rates. It's an issue that needs urgent attention."

Porter says that governments across the country lack the political will to make change. Not only have governments ignored recommendations of the royal commission, she says, but their policies "are completely counter-opposed".

As Ms Dhu's family seeks justice, they hope that her death can led to meaningful change.

Above all, though, they want her remembered as the person she was.

"I just like her to be remembered as a happy, loving person — she was a very bubbly personality," Harris says.

"A lot of people did look up to her, the older and the younger. It's sad to say that she is going to be remembered by a lot of people as some sort of face of black death in custody in Australia.
"But that has helped bring spotlight on the issues, not just for black deaths in custody, but for a lot of other issues that are still being inflicted on us daily today."