In July, the BuzzFeed Tech team took a week off of "regular" work to hack on new and exciting projects.
The BuzzFeed Tech Team puts on a Hack Week once a year to help stretch our imaginations, work with people outside or normal teams, and have fun as a Tech organization. This Hack Week, we created 38 different projects from Tech teams all across the globe.
BuzzFeed Tech is made up of ~230 folks, including engineers, product designers, product managers, QA analysts, data scientists, data analysts, product support specialists, and project managers. We maintain and build internal tools as well as consumer facing products like our website and apps!
Here's what we came up with!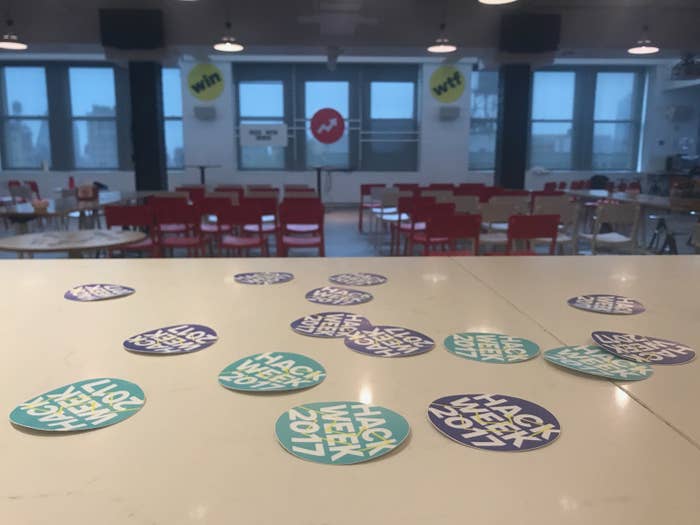 4.
In-Frame
5.
BF, RN

6.
Quizzes from the Android Widget
7.
The Android Tasty Shopping List Exporter
8.
RetroFeed
RetroFeed is an easter egg on the BuzzFeed homepage that retro-ify's the website.
Team: Noga Raviv, Annie Zhang, Douglas Rudolph (we are all interns!)
9.
Operation meme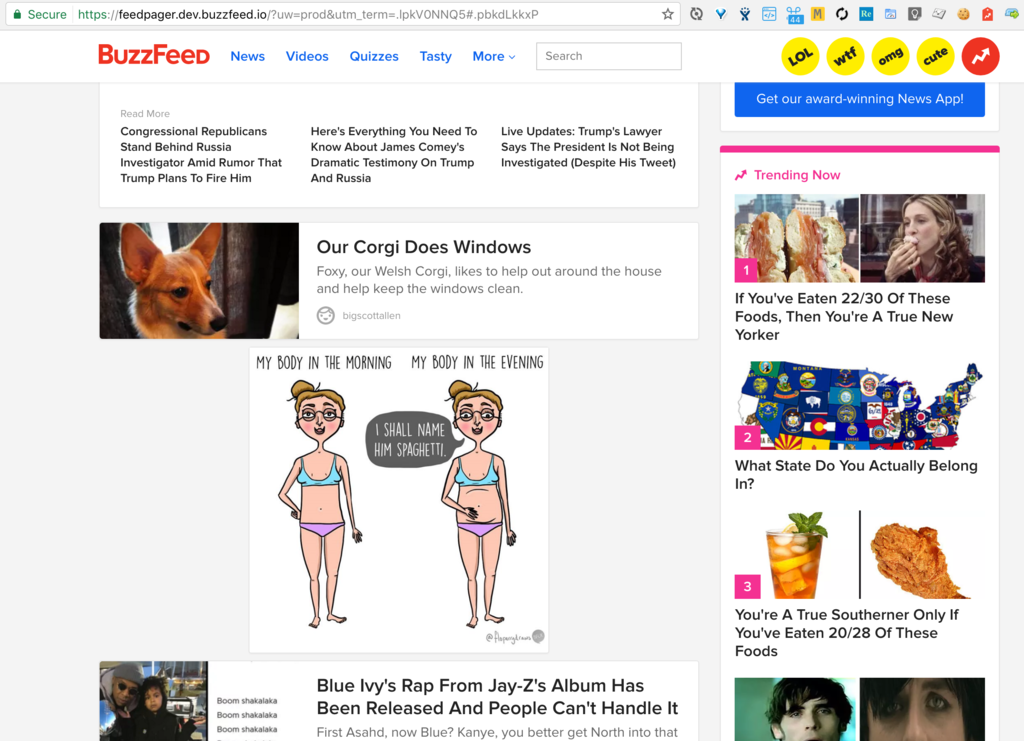 10.
WS4L (Websockets 4 Live)
11.
Automated Video Editing with Video Roulette
12.
Tech Docs Slackbot (aka DocBot)
15.
MoodBot
18.
OpsBot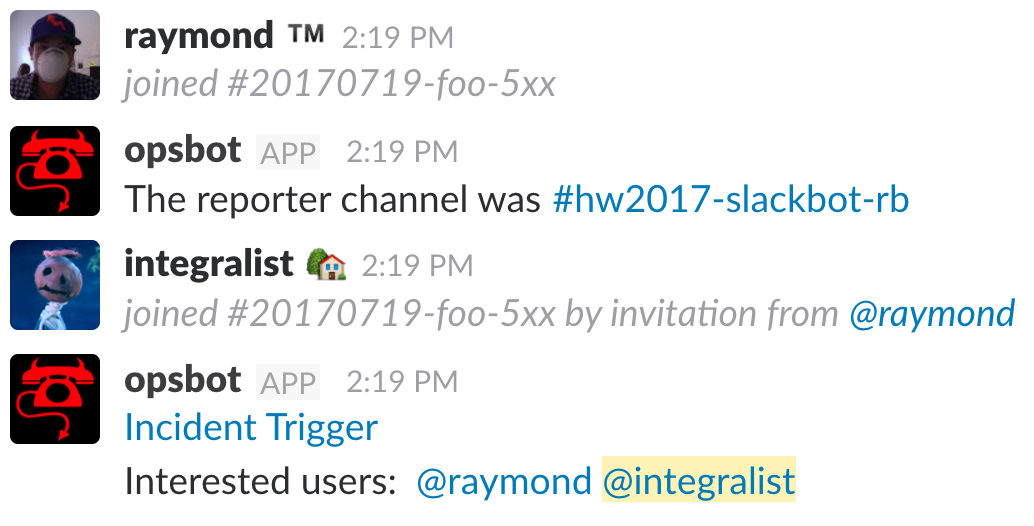 21.
Hacquille O'neal
22.
Ad Graft
23.
QuizPro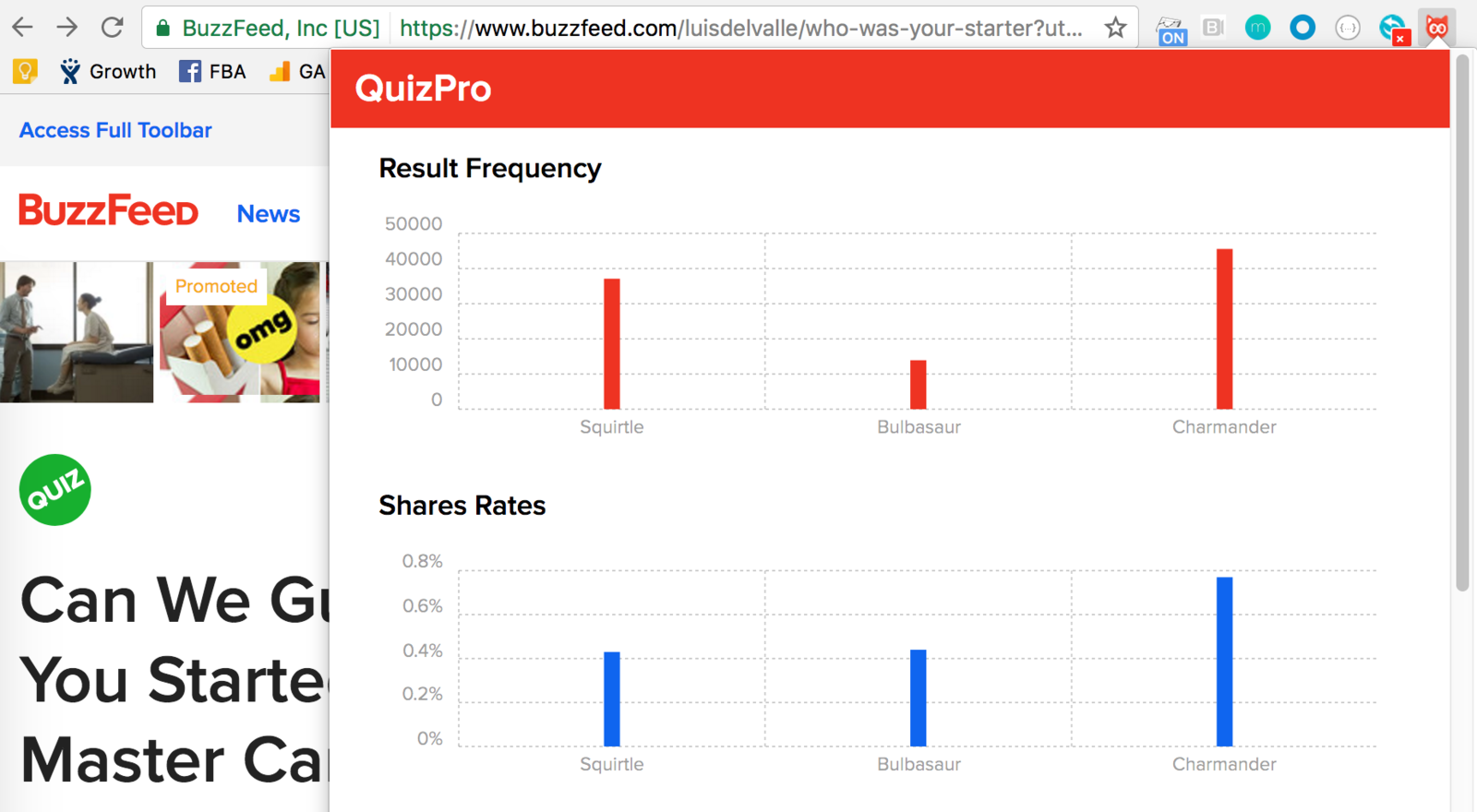 Here are some photos of teams working throughout the week!
At the end of Hack Week, the entire Tech team gets together to watch everyone present their projects and celebrate an amazing week!
Interested in working for BuzzFeed Tech or just want to learn more about what we do?
Check out our Tech Blog for tons of interesting posts about how we work here at BuzzFeed Tech.
If you think you could be a good fit for our team, check out our open positions!