So, unless you're literally living under a rock, you're aware that Black Panther came to theaters (and absolutely dominated) this weekend.
And, if you saw the film, you're also aware that Shuri, played by Letitia Wright, and Nakia, played by Lupita Nyong'o, completely stole the show.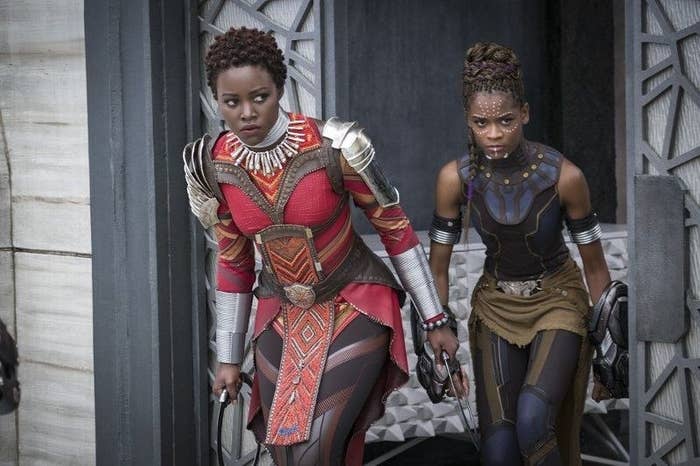 Well, as if being the boss ladies of Wakanda wasn't enough, these two have also won social media this weekend when Lupita (aka "Troublemaker") tweeted out this freestyle rap she did with Letitia (aka "MC Underbite"), inspired by artist Robin Hoodmusic.
Besides being insanely talented, genuinely funny, and stunningly beautiful, these two are actually really musically gifted, as well.
And the absolute best part of the video is how legitimately pure the whole thing is...and not to mention actually really good?
And naturally, people absolutely loved it.
Because seriously, how could these two real-life Disney Princesses NOT light up your life?
Anyway, Black Panther is in theaters everywhere now, but I'll be over here waiting for an album from these two like: