There's Going To Be An Evil Version Of BB-8 In "The Last Jedi" And OMG It's Still Cute AF
*Sinister beep-boop*
So you all know BB-8, the cute as fuck lil' droid who stole the show and all of our hearts in Star Wars: The Force Awakens.
He's so cute that Rey literally chooses him over food at a defining moment in the film.
And he's got a bigger cult-following than pretty much anyone in the galaxy.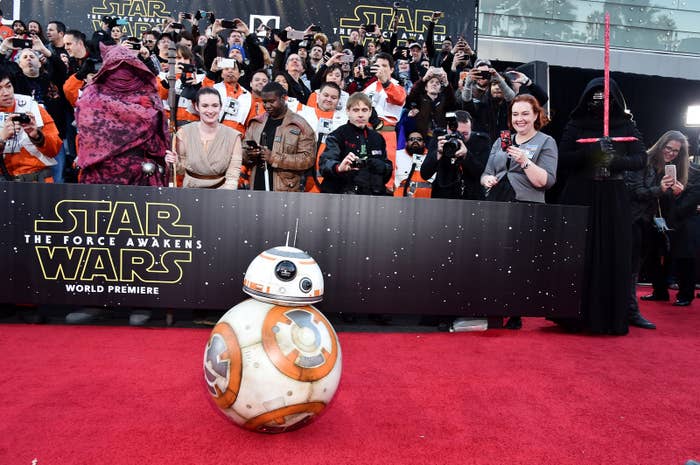 Well, hold onto your fucking tits everyone because this week it was revealed that BB-8 will have his own arch-nemesis in The Last Jedi, enter: BB-9E.
OH MY GOD, GUYS, WE MUST PROTECT THEM.
And, naturally, BB stans are freaking the sweet fuck out because, first of all, how dare you.
While others are having some major feelings.
*Snake Emojis*
As if this all wasn't perfect enough, director Rian Johnson revealed that BB-9E went by a different nickname on set.
So check out the toy trailer below where BB-9E makes his first brooding cameo as the emo droid of our dreams.
And get hype AF for The Last Jedi and all the adorableness sure to ensue.