Y'all, it has been like three weeks since Avengers: Endgame came out. It has made more money than I even knew existed on this planet. If you haven't seen it yet, I honestly don't even know. Anyway, this post has spoilers.
So, Loki...am I right? We know him, we love him, we missed his face after his incredibly violent death at the beginning of Avengers: Infinity War, where we all just kinda assumed he was (finally and officially) dead for good.
However, with the release of the character posters for Avengers: Endgame back in March, fans were quick to point out that Loki was included in the "snapped" section, rather than just straight-up not receiving a poster at all like poor, equally deceased Heimdall.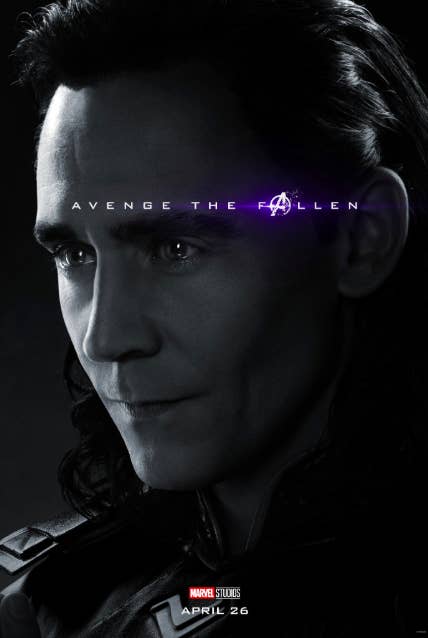 This inclusion led to A LOT of speculation about whether or not the God of Mischief and Hair Gel was TRULY dead, a theory which was only further heightened by his ~suspicious~ appearance in Avengers: Endgame.
In case you've somehow already forgot: During the intense time-travel sequence of the movie, Tony Stark and Scott Lang are tasked with getting the Space Stone from 2012 New York by creating a distraction. However, due to some Hulk-related errors, the Stone escapes them and is picked up by Loki.
Loki then appears to use the Stone to disappear — but to where?! He literally never appears again in the film, he's just gone baby gone forever.
So what the heck happened? Is Loki (or some version of him) still around? Well, Joe and Anthony Russo — the film's directors — recently spoke to Business Insider about the scene, where they confirmed many fans' hopes were correct.
"Loki, when he teleports away with the Space Stone, would create his own timeline," Joe said. "It gets very complicated, but it would be impossible for Cap to rectify the timeline unless he found Loki. The minute that Loki does something as dramatic as take the Space Stone, he creates a branched reality."
"We're dealing with this idea of multiverses and branched realities," Anthony added. "So there are MANY realities."