Here's The "Encanto" Cast In Real Life Vs. The Characters They Voice
Now you truly know the family Madrigal!
If you're anything like me, you've spent the last few weeks (*cough* MONTHS *cough*) positively OBSESSED with Disney's newest release, Encanto.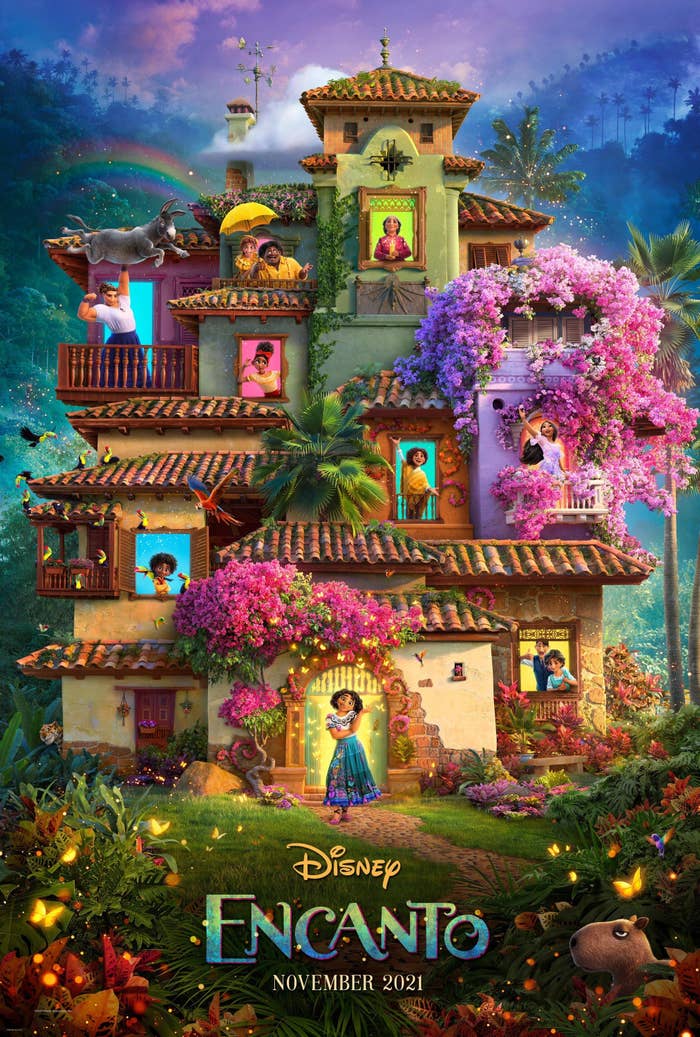 And while we of course know all about ~*the family Madrigal*~ thanks to that impossibly catchy opening number, I think it's high time we met the VOICES behind everyone in ~*the family Madrigal*~! Ready? Here we go:
1.
Stephanie Beatriz as Mirabel Madrigal
2.
Diane Guerrero as Isabela Madrigal
3.
Jessica Darrow as Luisa Madrigal
4.
Carolina Gaitán as Pepa Madrigal
5.
John Leguizamo as Bruno Madrigal
6.
Angie Cepeda as Julieta Madrigal
7.
María Cecilia Botero as Abuela Alma Madrigal
8.
Mauro Castillo as Félix Madrigal
9.
Wilmer Valderrama as Agustín Madrigal
10.
Adassa as Dolores Madrigal
11.
Rhenzy Feliz as Camilo
12.
Ravi Cabot-Conyers as Antonio Madrigal
13.
And finally: Maluma as Mariano Guzman
So, now you've truly met ~*the family Madrigal*~! What did you think of Encanto? Who was your favorite character? What was your favorite song? Tell us all about it in the comments below!