For the past few years, Entertainment Weekly has showcased several amazing actors during their "Women Who Kick Ass" panel at San Diego Comic-Con, and this year was no exception.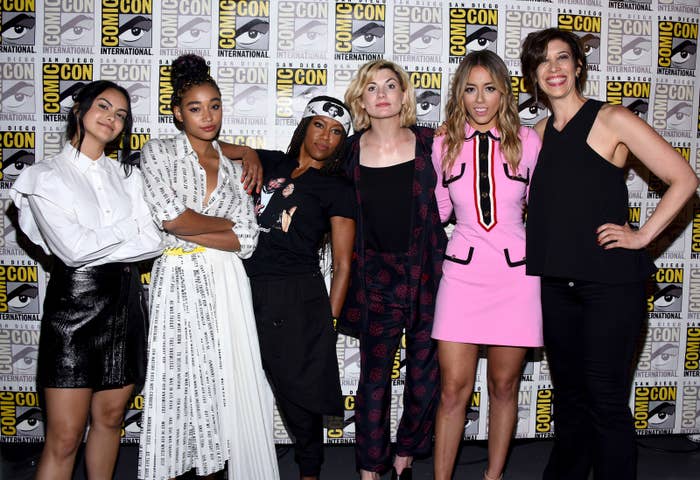 The panel was filled with unbelievable wisdom, so I took the liberty of rounding up some of the most empowering quotes. Here are some of the best things they said:
1. Amandla Stenberg, on seeing yourself in the media: "It's important to me to make people feel less alone in their identities and let them know that there is a representation of them that exists out there."
2. Jodie Whittaker, on seeing both boys and girls dressed as her character: "You want to inspire little girls, but you also want to say, 'Look, little guys, you can look up to women. They do all the same things and, sometimes, a bit more!"
3. Chloe Bennet, on Hollywood's diversity issues in casting: "I'm 50% Chinese and I'm also a lot of other things. I'm me, and I just want to be cast for me."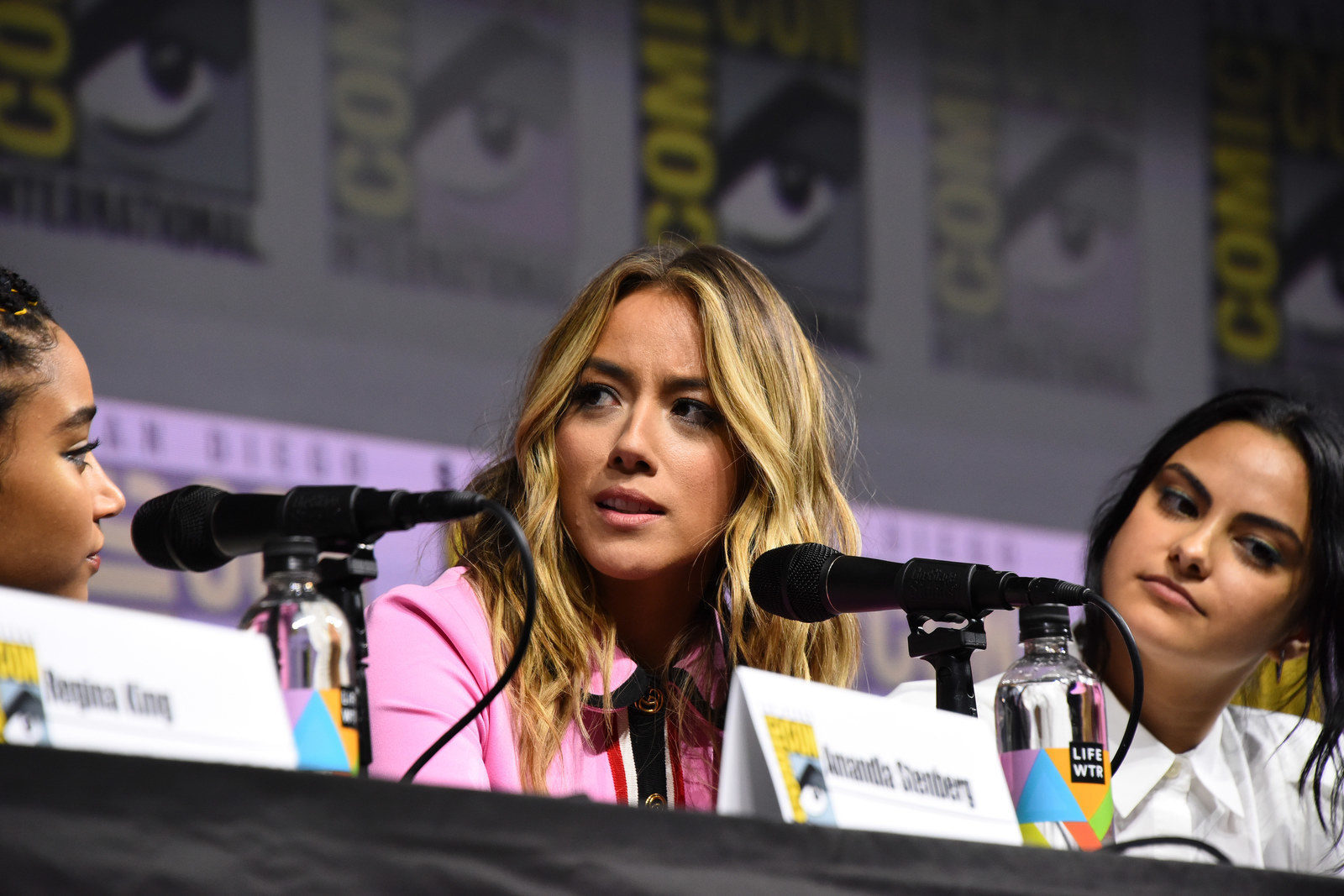 4. Regina King, on femininity and vulnerability being aligned with weakness: "There's strength in being vulnerable, there's strength in being empathetic, there's strength in all of these different things."
5. Jodie Whittaker, on who her hero was growing up: "The thing that's exciting is now we look like the heroes we wanted to be."
6. Amandla Stenberg, on the difference between male and female directors: "I think men have this notion that power is gained through dominance, but women understand that power is gained when allowing the space for trust."
7. Chloe Bennet, on the importance of having your art reach not only women, but men: "As wonderful as it is for young women to see people that look like them and have the same body types as them on-screen, it's equally important for young men to be able to identify themselves with women."
8. Jodie Whittaker, on marketing in the media: "Women are not a genre."
9. Camila Mendes, on being asked to play a "bitchy" character: "Since I play such a badass character, I have to constantly fight with myself to make sure that those moments aren't just me acting more stereotypically masculine. I want her to be vulnerable which, to me, is a strength."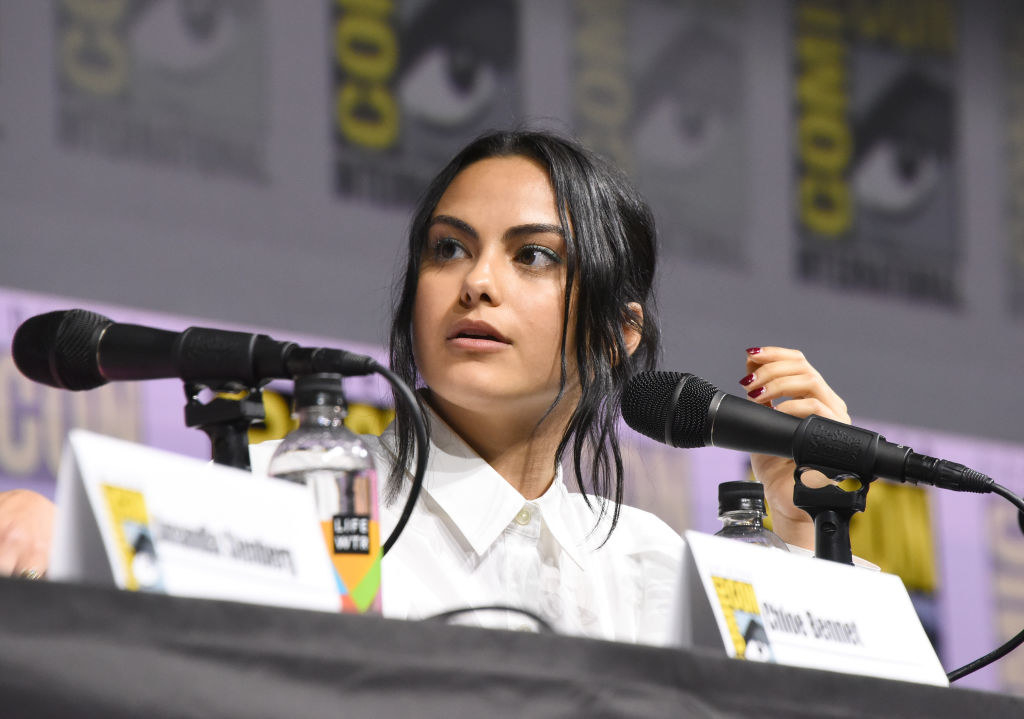 10. Regina King, on being unafraid of making mistakes: "The thing that you discover is that you're always growing. People say, 'when I grow up,' but no, you're always growing. God willing, you're always growing and learning."
11. Chloe Bennet, on sexist interview questions: "I get asked this question all the time, 'What's it like to play a strong female character?' It's like...why don't you ask the guys what it's like to play a strong male character?"
12. Jodie Whittaker, on her sexist pet peeves: "When people say, 'You throw so well, you throw like a boy!' I don't. I throw like me. I'm a girl. I throw like someone who's been taught to throw a ball."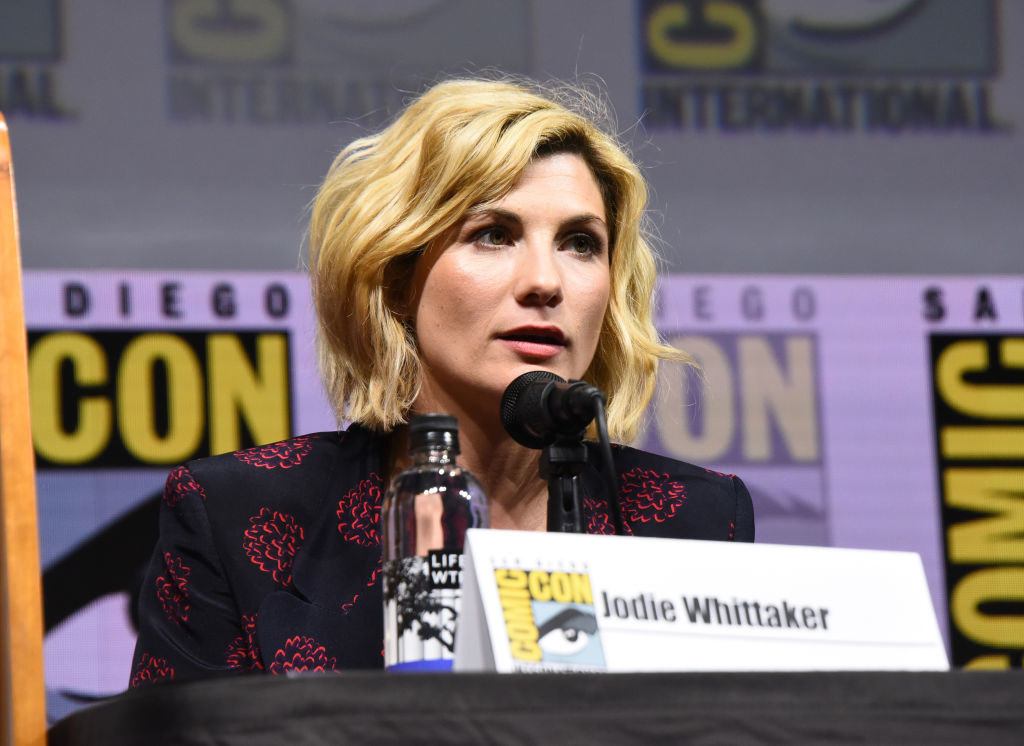 13. Jodie Whittaker, on the backlash to her being cast as The Doctor on Dr. Who: "People were like, 'You're a girl?!' And I was like, 'Yeah...but you know what? I can play an alien."
14. Regina King, on directing alongside a female crew: "I directed the finale of Insecure, and my DP was a woman and my first AD was a woman...It was so empowering, and there was a shorthand in communication because we could recognize the moments that were tense and how to navigate them for each other, with each other."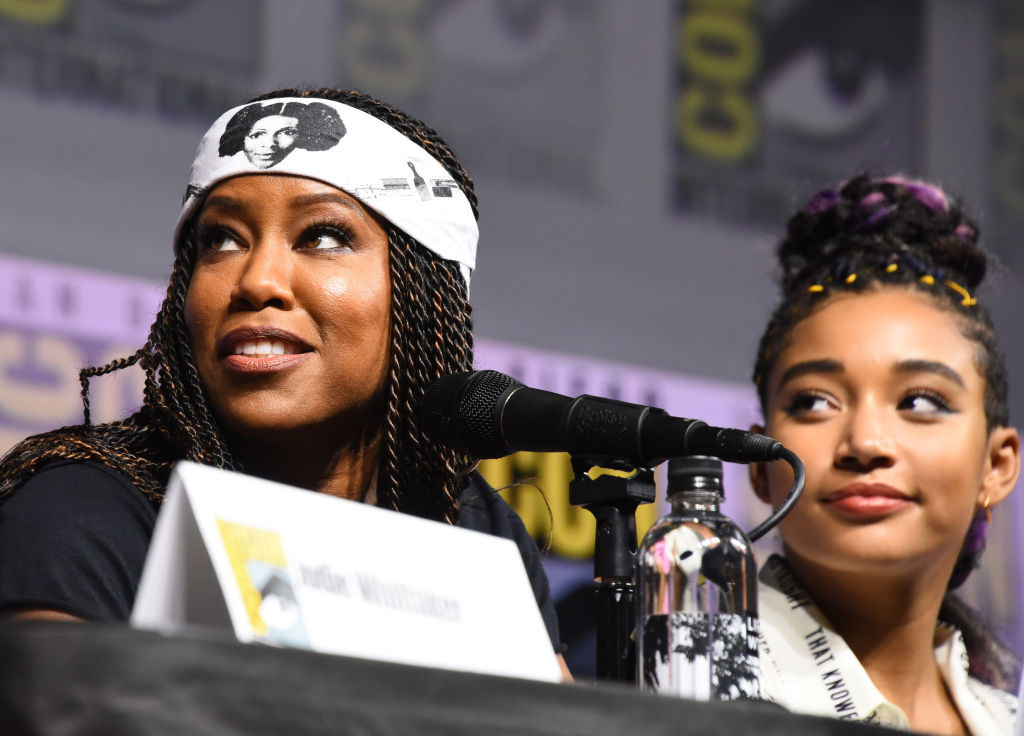 15. Chloe Bennet, on why being open is never a weakness: "To be vulnerable is to be fearless."
16. Jodie Whittaker, on the changing media narrative around women: "If we sit on this panel in five years, will we still be having these same conversations? Hopefully not."
So there ya have it, some kick-ass quotes from some kick-ass ladies. Anyway, if you'll excuse me, I'll be out having all of these quotes tattooed on my forehead immediately.