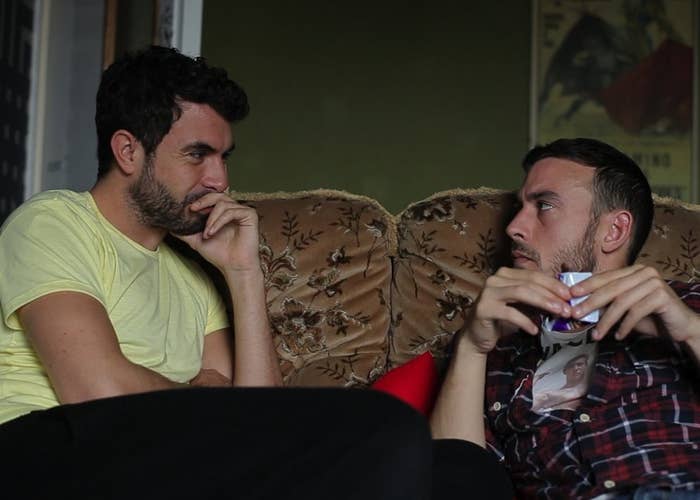 After a two-season run, HBO canceled Looking, its San Francisco Bay Area-set dramedy about a trio of gay men and their various friends and lovers. The network has, however, promised fans that Patrick (Jonathan Groff), Agustín (Frankie J. Alvarez), Dom (Murray Bartlett), and company will be back for one last special that, according to cast member Russell Tovey (who plays Kevin Matheson, Patrick's boss turned boyfriend), will be directed by the show's executive producer Andrew Haigh.
But, if you can't wait, Haigh directed and wrote a film you can watch right now on Netflix that has the same painful honesty, emotional delicacy, and regular loveliness of the series at its best. Weekend is Looking's melancholy and slightly older spiritual British sibling, without the occasional intentionally excruciating scene that the latter sometimes employed — the kind that could have you watching through the gaps between your fingers like it was a horror movie. And though Weekend retains some prickliness, it's prickliness of a less aggressive sort, showcasing the things people do to push others away when they're feeling vulnerable.
The 2011 movie is a romance, both sweet and bitter, between a pair of men who meet at a club on Friday and who end up spending, on and off, the next two days together. Like Looking, Weekend is aware of the burdens of representation it bears as a story about contemporary gay characters, though it's far from a lecture. Its tentative lovers, Russell (Tom Cullen) and Glen (Chris New), are sharply believable people as well as types — Russell's semi-closeted and not always comfortable with his identity, and Glen's out and confrontational about it, the kind of guy who'd have his birthday party at a mostly straight bar in order to get in a fight.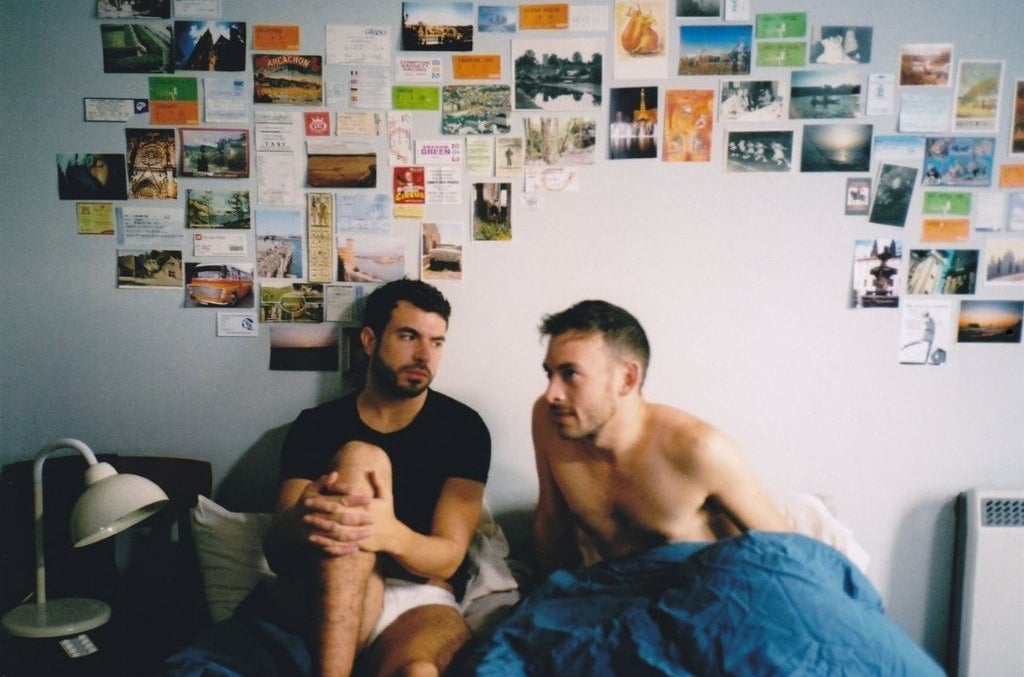 Weekend doesn't show us Russell and Glen's first hookup — instead, it has them tell us about it, skipping from the club to the morning after, where Glen has a reluctant and hungover Russell describe their encounter into a tape recorder for an art project he's been doing. It's telling, and somehow more intimate than the tender, frank sex scenes that eventually unfold. Glen seizes on Russell's discomfort, prodding at him, demanding feedback on his technique, only to be disarmed by his bedmate's openness when he says, "I just thought that we were having a really nice time, and it was lovely, and it was more than enough for me... So sorry, Glen, if I don't make your grade."
Though he's headed off to grad school in the U.S. anyway, Glen doesn't "do boyfriends" — how much of this is idealogical and how much is due to how his last boyfriend treated him is unclear. Russell is palpably yearning for a relationship — he has a close-knit group of friends he's out to, but still feels lonely in their company. There are things they just can't share, even if that hesitation is only on his side.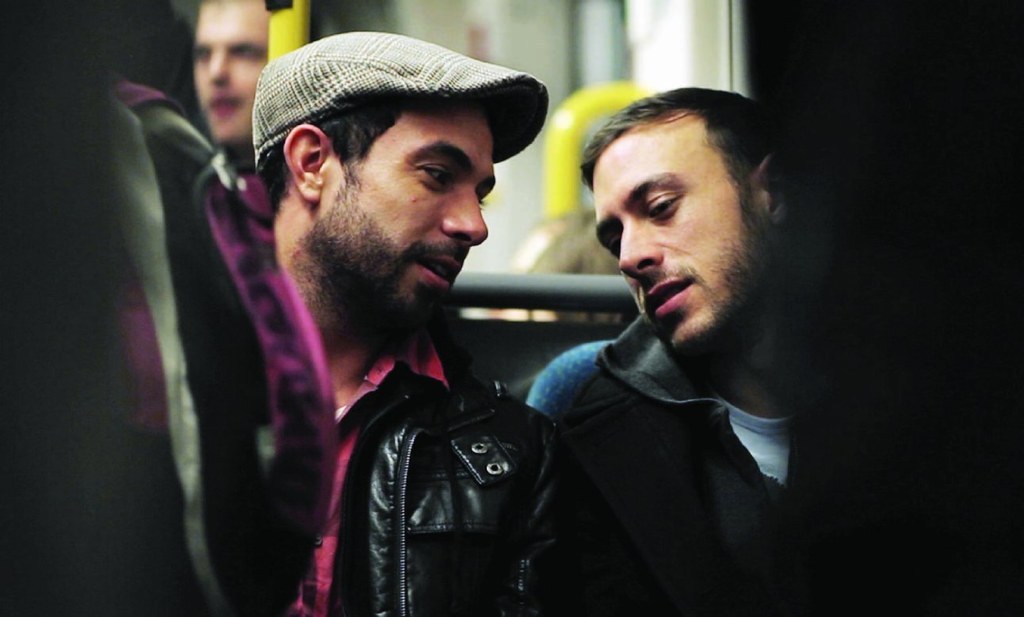 There's a touch of Agustín to Glen, in his art aspirations and his grand talk about being free to redefine what relationships mean. And there's a little bit of Richie (Raúl Castillo), Patrick's Season 1 love interest, to Russell, especially in the class divide between the two men. "There's nothing wrong with being a lifeguard, you know," Glen says to Russell, who doesn't need to be reassured and who's painstakingly made a home for himself high up in a concrete council block, in an apartment furnished with the second-hand goods he prefers to new ones. Russell's a stealth heartbreaker, constantly sneaking past Glen's considerable defenses with his unguarded earnestness, and the winsome Cullen, who's since turned up on Downton Abbey, does a solid job of making the audience fall a little in love with him as well.
Weekend, which was shot with watery beauty on location in Nottingham in the U.K., also owes something to Before Sunrise, but it's not a gay remake of a straight movie. Its romance is very deliberately not some reworked version of a hetero one. Haigh's movie heads for fresh territory, and while it may not end on a neat note — there's no more comforting closure here than in the HBO series — there's still a touch of hope to it. Weekend may be smaller in scale than Looking, but it manages to feel even more ambitious.