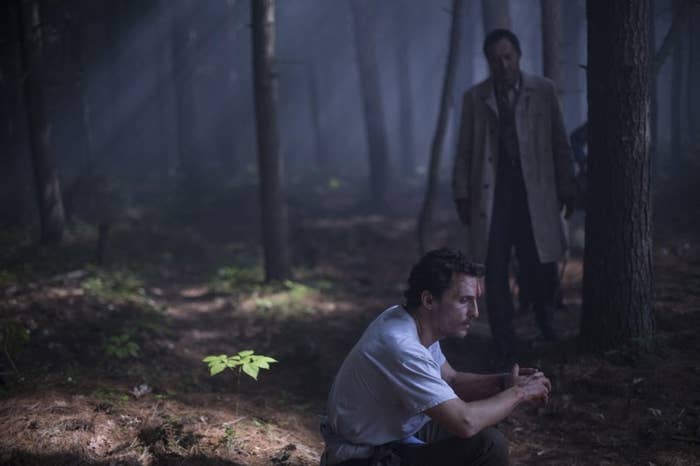 Audiences at Cannes Film Festival live and breathe movies. They clap, cheer, shout, and jump to their feet for ones they like. And they're also, notoriously, known to boo, whistle, and hiss at ones that displease them, an experience that can actually be thrilling to witness, once you manage to let go of how heartily impolite it is. The festival is the world's premier platform for considering film as serious art (as well as an excellent place to look at pretty people in pretty clothes), and attendees are incredibly invested in and vocal about what's on offer, for better and for worse. This is especially true at the screenings for press and those who work in the filmmaking industry, where the directors, writers, executive producers, and stars aren't around in person to absorb such unfiltered feedback.
Getting booed at Cannes can be a rite of passage. David Lynch, Martin Scorsese, and Michelangelo Antonioni were all hooted at for films that would go on to have great reputations. Provocateurs like Lars von Trier and Gaspar Noé regularly receive combinations of applause and derision, courtesy of divisive, boundary-pushing movies like Antichrist and Enter the Void.
On the other hand, the jeers that greeted The Sea of Trees, the new film from Gus Van Sant that just screened at Cannes, had nothing to do with the movie being too challenging or daring, and it's unimaginable that time will end up proving it a masterpiece. Van Sant, who won the festival's top prize — the Palme d'Or — in 2003 for Elephant, has made the weakest movie of his career, which is particularly unfortunate given that it stars Matthew McConaughey, who's been on quite the hot streak lately.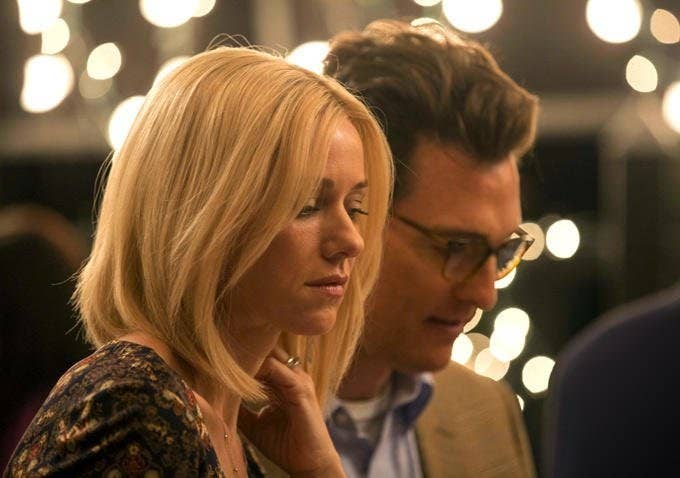 McConaughey acquits himself perfectly well in a role that puts him through two continents' worth of emotional and physical manpain, and his co-stars Ken Watanabe and Naomi Watts are equally fine. But the story itself is such a counterfeit ramble about grief and lukewarm spirituality that it's impossible to separate out the performances, or to understand what Van Sant saw in the screenplay, which comes from Chris Sparling, better known for high-concept genre fare like Buried and ATM. The Sea of Trees has its own gimmick, a twist that's broadcast from far away, and that's only part of a series of heaving contrivances.
McConaughey plays Arthur Brennan, an American who travels to the Aokigahara forest in Japan to commit suicide in a spot infamous for it. He's just popped open a pill bottle when a man in a business suit stumbles into view — Nakamura Takumi (Watanabe) has sliced into his wrists but since changed his mind, and he needs help finding his way back. The trouble is that they're lost, and between flashbacks to Arthur's troubled marriage to Joan (Naomi Watts), the pair search for help and try to navigate their way past injuries, a flash flood, and one or two big monologues. The way the movie uses vague Japanese mysticism to heal the wounded heart of its white hero would be more vexing if its white people weren't also empty stencils, bickering stagily over his light salary, her heavy drinking, and the affair they're both trying to put behind them.
The Sea of Trees, which has been picked up for a U.S. release by Lionsgate and Roadside Attractions, labors to fill time in its Aokigahara strand, with the characters twice falling off of rocks and twice stripping items of clothing off of corpses they come across. The need for dramatic busywork is particularly strange coming from the director of Gerry, a far better two-guys-in-the-wilderness movie that used tedium to its advantage, letting urgency creep in amid its mundanity.
But it's the ending of The Sea of Trees that makes the film really wince-worthy, a Nicholas Sparks-meets-M. Night Shyamalan reveal that is even worse for the way it's over-explained, as if anyone might be in danger of not grasping its not-so-grand design. At least there's little sense that The Sea of Trees will in any way interfere with the ongoing McConaissance. At the movie's press conference, the actor was in full stoner-philosopher character when he evenhandedly declared that "anyone has as much right to boo as they do to ovate."