8. Youth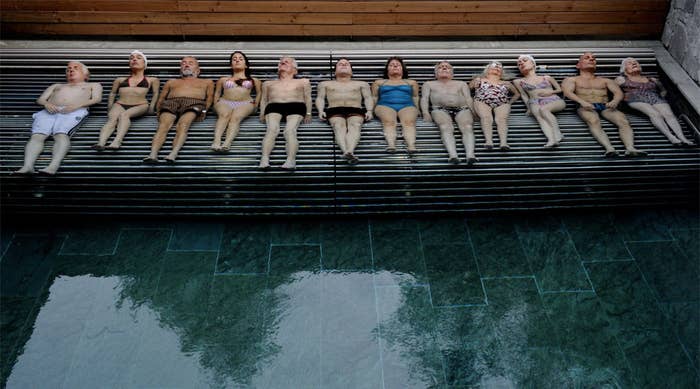 In the latest film from Italy's Paolo Sorrentino (who won an Oscar last year for The Great Beauty), Michael Caine plays an aging composer looking back on his life from the decadent haven of a Swiss mountain spa. If it sounds indulgent, well, it absolutely is, but it also reaches for transcendence in every stunning, poignant frame, from a starry-eyed mountaintop embrace to a whimsical sequence conducting cowbells in a meadow like the animals were an orchestra. Youth is opulent, but it has a sense of humor — what other movie would allow Jane Fonda to walk on in garish makeup and a blonde wig and steal her every scene away from co-star Harvey Keitel?
Youth will be released in the U.S. by Fox Searchlight.
Patrick Stewart as a menacing white supremacist, Anton Yelchin as a punk rock bassist, Imogen Poots as a seen-it-all skinhead girl — and those are just some of the spiky pleasures to be found in writer-director Jeremy Saulnier's gleefully brutal survival movie about a touring band that ends up barricaded in the green room of a remote venue, trying to fend off the local neo-Nazi crew. Saulnier has found a marked way of reinvigorating his action sequences by having them be clumsier and seemingly less choreographed than the norm; their utter lack of poetry makes them all the more shocking and immediate. Green Room is terrific fun, but it's also joltingly visceral.
Green Room does not yet have a U.S. distributor.
6. Cemetery of Splendor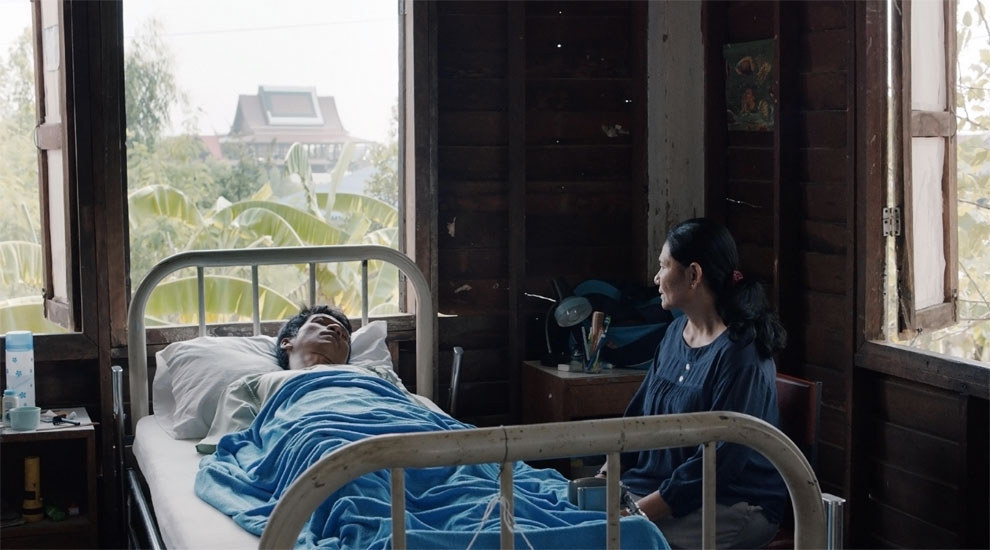 History and magic seep up through the ground in this new film from Thai director Apichatpong Weerasethakul ("Joe" to his friends) about a woman (Jenjira Pongpas) who volunteers at a facility for soldiers infected with a mysterious sleeping sickness. It's beguilingly enigmatic, but packs a stealthy emotional wallop. A pair of goddesses leave their shrine to buy clothes at a market, comatose patients are surrounded by colored lights as therapy, and a psychic serves as a guide through a palace that no longer exists. Cemetery of Splendor doesn't break new ground for Weerasethakul, but his movies are so singular and dreamy that it doesn't really matter.
Cemetery of Splendor will be released in the U.S. by Strand Releasing.
Pixar's latest offers up the company's trickiest concept yet. It's set inside the mind of an 11-year-old girl, where her anthropomorphized emotions struggle to guide her through the difficulties of her family's move to a new, unfamiliar city. The film, directed by Up's Pete Docter, is full of bright visuals and familiar voices, including Amy Poehler, Mindy Kaling, and a delightfully morose Phyllis Smith, but the lessons it spins out are impressively complicated. Accepting loss as a part of getting older? Understanding that sadness is as much as part of life as joy? It earns every one of the inevitable tears it'll yank out of you in the end.
Inside Out will be released in the U.S. by Disney on June 19.
Dheepan snatched this year's Palme d'Or, Cannes' top prize, out from under the noses of favorites The Assassin and Son of Saul. It was a surprising win, but not an unwelcome one. The drama from Jacques Audiard (A Prophet) deftly doubles up on outsider perspectives, set in a housing project outside of Paris where a largely immigrant community deals with crime and poverty miles from the city's better publicized cobblestones and cafes. Centering on three Sri Lankan refugees who've fled their country's civil war by pretending to be a family, Dheepan is tender, troubling, sexy, and wry. And if the violent conclusion seems to undermine some of what the film's been building to before, it's still a sharp, compassionate portrait of people leaving one kind of trauma for another.
Dheepan will be released in the U.S. by Sundance Selects.
Seriously, though: Who killed the world?
Mad Max: Fury Road is now playing in theaters.
Here's why Yorgos Lanthimos' (Dogtooth) wonderfully strange comedy works so well. It's not just that the movie comes up with a universe in which single people are consigned to a seaside hotel where they're given 45 days to find a partner or they'll be turned into animals — it's that its main character, played by Colin Farrell, knows exactly what animal he'd like to become should he not "make it." He has prepared a list of reasons for why a lobster is a good choice that he delivers with hilarious fervor. The hotel manager (Olivia Colman) is impressed by this speech, but his friend (Ben Whishaw) isn't, and later, in a fit of pique, says he's just going to end up getting eaten. The film's inventiveness makes such a fate worth the risk.
The Lobster will be released in the U.S. by Protagonist Pictures.
Todd Haynes' first film since I'm Not There is a forbidden period romance awash in quiet longing and a masterpiece of desire and things left unsaid. Shopgirl Therese (Cannes' Best Actress winner Rooney Mara) and upscale housewife Carol (Cate Blanchett) meet, reunite, and eventually run away together, all without saying a word about what they're actually doing. Theirs is an epic love story conducted, unnoticed, in public, and Haynes stages every exquisite scene to show his leads trapped under glass, and yet, for the first time in their lives, utterly swept away.
Carol will be released in the U.S. by the Weinstein Company on Dec. 18.