1. Cemetery of Splendor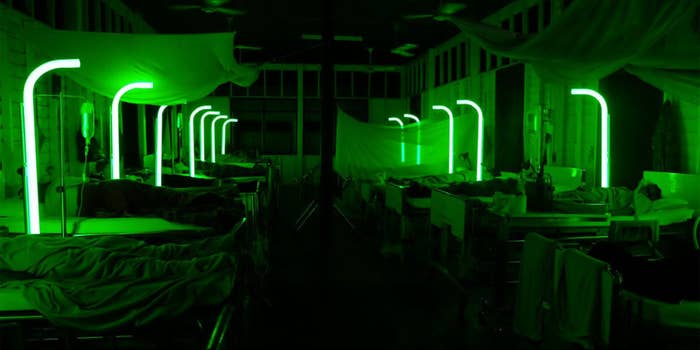 There are two close-ups in Cemetery of Splendor that feel so startlingly intimate, they hit you like a punch. One is of Jenjira (Jenjira Pongpas), a housewife who volunteers at a hospital filled with soldiers overcome by a mysterious sleeping sickness. The other is of Itt (Banlop Lomnoi), the patient she's been visiting and has befriended during his scattered waking hours. Until they're shown up close, you never realize that the film has held them at a medium distance, but that's how bewitching the atmosphere of Thai director Apichatpong Weerasethakul's latest film is. It conjures up a world in which the magical and the mundane are mixed, and in which the past lurks unignorably beneath the present. In one scene, a medium named Keng (Jarinpattra Rueangram) takes Jenjira on a tour of the palace that's since been replaced by a hospital and that's about to be replaced again by something more modern; it's as though the ghost of the building is still standing tall. The languidly paced movie requires some surrendering to, but it's well worth it.
Where to watch it: Cemetery of Splendor is now playing in New York, with more cities to follow.
2. Frankenstein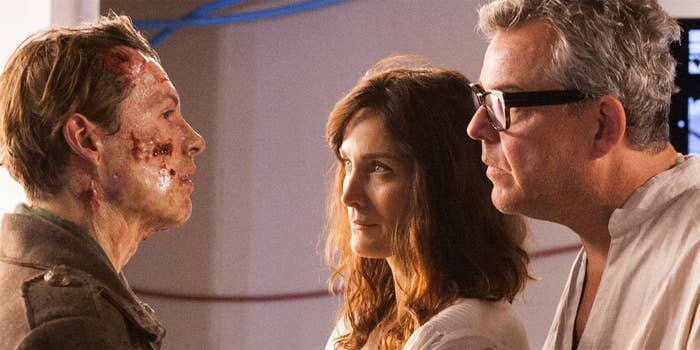 Candyman director Bernard Rose has witty ways of modernizing Mary Shelley's novel in Frankenstein. His version of the monster, Adam (Xavier Samuel), is born from a 3D bioprinter, the work of a pair of married scientists (Carrie-Anne Moss and Danny Huston). The two are pleased with their creation, whose superhuman strength and healing abilities have made him almost indestructible, until mutations turn him from physically perfect to grotesque and they try to euthanize him. Instead, Adam escapes and ends up in Los Angeles's homeless population, a malformed adult with the mind and impulsiveness of a toddler.
Rose's ambitions are sometimes outpaced by his materials in Frankenstein, a movie whose visuals and effects can't always keep up with its story. But in telling an iconic horror tale through the experiences of its monster, it builds dread — not through what's lurking in the dark, but with our fears about the harm Adam may cause without meaning it or because he simply doesn't understand. Rose doesn't force his monster into a metaphor for anything; he just brings the narrative into the present day and allows it to resonate as one about the people who are shunted to society's outskirts and treated as less than human — even when one of them isn't human at all.
Where to watch it: Frankenstein is available via digital rental/purchase as well as on Blu-ray and DVD.
3. Nina Forever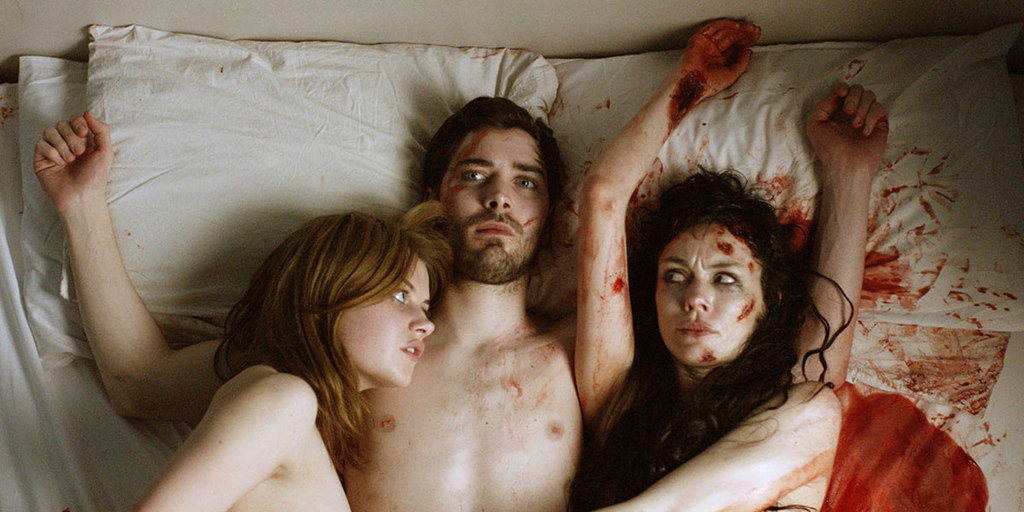 After his long-term girlfriend Nina (Fiona O'Shaughnessy) died in a car accident, Rob (Cian Barry) attempted suicide in his grief, wiping out in his motorcycle. It's evidence of a dark streak that Holly (Abigail Hardingham), who works with Rob at a supermarket while going to school to become at EMT, finds intriguing — so intriguing that she and Rob start dating, only to find that Nina, bloody and broken and apparently quite dead, has a habit of showing up unexpectedly.
British siblings and director duo Ben and Chris Blaine have made something that's not really horror and not really a dark comedy, though it has elements of both. Nina Forever is, foremost, a grown-up and sometimes daring movie about relationships and grief in which the ghost of a past lover literally crawls into bed with the two main characters. "I'm not an ex," Nina says to Holly, who she likes to taunt with reminders of how serious and lacking in closure her romance with Rob was. The Blaines tackle mourning and letting go with nuance and intelligence while managing to include an abortive threesome with a corpse, and that's not something you come across every day.
Where to watch it: Nina Forever is available for digital rental/purchase.
4. Southbound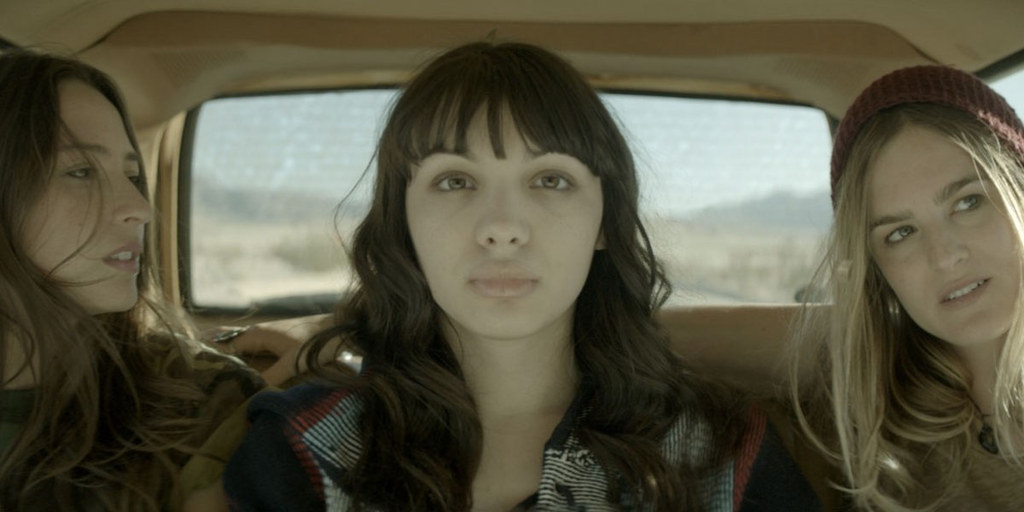 Horror anthologies have made a resurgence in the last decade, but the results haven't been consistent — for every Trick 'r Treat, there's a V/H/S Viral, and even the good films have up-and-down moments. Unevenness might seem unavoidable when you're bringing together several stories and, sometimes, several filmmakers, but what makes Southbound stand out is how all-round solid it is, its scary segments joined by a setting (driving through the desert) and a theme (guilt).
The movie starts with two blood-splattered men in a truck being pursued by skeletal haunts, and goes from there to a touring band rescued by a creepy couple when their van breaks down on the road. Then it's on to the gruesome fallout of a car accident, then to a rescue attempt at a run-down bar, and finally to a brutal hotel room invasion. There's no framing device. Instead, the filmmakers, who include V/H/S alums Radio Silence, Roxanne Benjamin, and David Bruckner, as well as The Pact 2's Patrick Horvath, allow their stories to segue into one another, each different in their approaches but all of them united by a feeling of being trapped, literally or by a bad conscience. Those horizons may look wide out there in the desert, but as these characters quickly learn, that doesn't mean there's anywhere to go.
Where to watch it: Southbound is now playing in select theaters. It's also available for digital rental/purchase and on demand.
5. Triple 9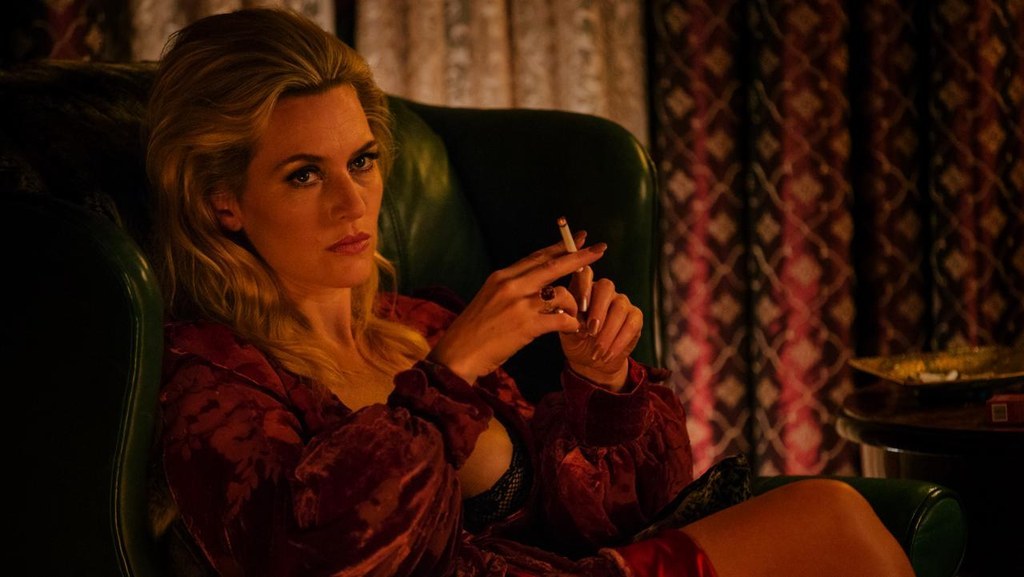 Kate Winslet is playing a ruthless, red boot–wearing Russian Jewish mob boss, and somehow, nobody noticed. In Triple 9, the introduction to Winslet's character sees her taking a break from a pedicure in order to receive delivery of a ziplock baggie full of the bloody teeth of two of her enemies, who've been bound and gagged in a car trunk. And the thing is, hers isn't even the juiciest performance in the Atlanta-set crime drama, which was directed by The Road's John Hillcoat.
Triple 9's outrageously abundant, gifted cast also includes Chiwetel Ejiofor, Casey Affleck, Anthony Mackie, Woody Harrelson, Aaron Paul, Clifton Collins Jr., and Norman Reedus. Future Wonder Woman Gal Gadot makes an appearance as a sly Russian party girl. And Michael Kenneth Williams plays a no-nonsense trans sex worker moonlighting as a police informant.
The movie involves a pair of heists, a prisoner abroad, corrupt cops, mobsters, gangsters, and more, and the parts are considerably better than the messy, unfocused whole. But oh, the parts can be a pleasure, from swaggering Winslet's swinging Star of David on a heavy gold chain to Clifton Collins Jr. as a man who rarely looks as dangerous as he actually is. And Ejiofor, as a ex–special forces type turned criminal whose kid is being used as leverage against him, makes for an irresistible tough guy when freed from the sad-eyed roles in which he's usually cast.
Where to watch it: Triple 9 is in theaters nationwide, though it's probably not going to be there for long.
6. The Wave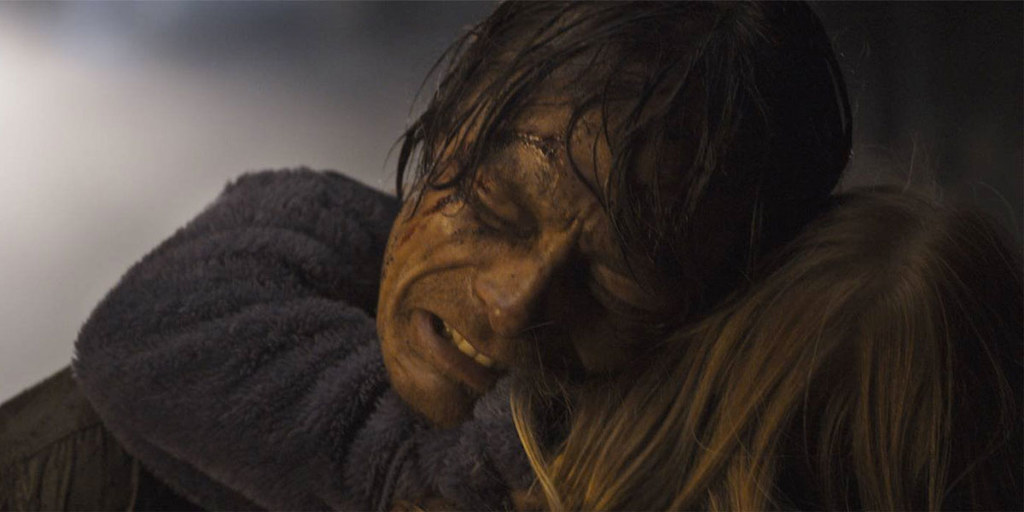 The Wave is a smallish movie that feels like an audition to direct a big one. By those cynical standards, it's a rousing success — Norwegian filmmaker Roar Uthaug is now attached to direct the Tomb Raider reboot slated for release next year. Really, with a name like Roar, how could anyone deny him a career in action movies?
The Wave plunks its disaster scenario in the village of Geiranger, a tourist destination located in the spectacularly scenic Norwegian fjords. The setting creates an odd dissonance, in that even as you're watching a chunk of falling rock cause a deadly tidal wave, you really want to vacation there. The human behavior can be annoyingly trite — in real life, people also might stand, frozen, at the sight of something scary approaching, but it's maddeningly manipulative on screen, and the family at the center of the story never feels like more than a way to provide different points of view on the wreckage. That said, the wave itself is a masterfully believable bit of cinematic destruction in which everyone tries to rush for higher ground on narrow roads not meant to handle a rapid evacuation. And the last act of the film features a suspenseful scene of people trapped, and one of them panicking, that's queasily effective. You may not care about these thinly drawn characters, but their frantic attempts at survival feel very real.
Where to watch it: The Wave is now playing in select theaters. It's also available for digital rental/purchase and on demand.