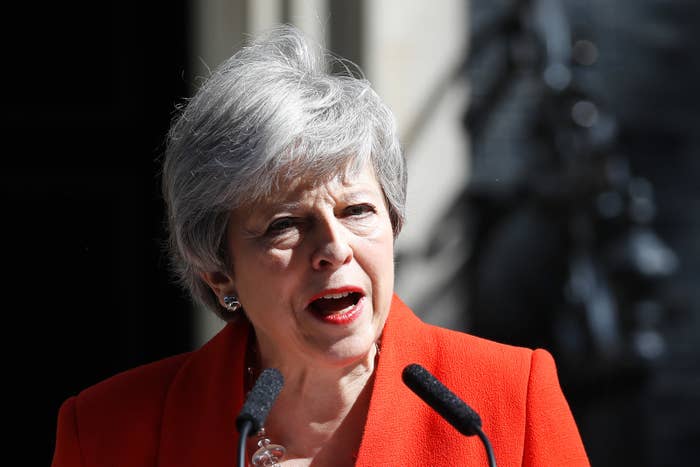 Theresa May has announced she will step down as Conservative party leader June 7 as her personal mission to deliver on the result of the Brexit referendum ended in failure.

May will host President Trump during his state visit in the first week of June and remain in Downing Street while the Tory party elects a new leader.
A leadership contest will begin June 10, and a new leader is expected to be in place by the end of July.
Her voice breaking as she delivered a highly emotional resignation statement flanked by her husband Philip and her senior aides outside Number 10, May said it was "in the best interests of the country" for a new prime minister to take over.
[ Related: Theresa May's resignation statement ]
May said: "Against all predictions, the British people voted to leave the European Union. I feel as certain today as I did three years ago that in a democracy, if you give people a choice you have a duty to implement what they decide. I have done my best to do that.
"I negotiated the terms of our exit and a new relationship with our closest neighbours that protects jobs, our security and our Union. I have done everything I can to convince MPs to back that deal. Sadly, I have not been able to do so. I tried three times.
"I believe it was right to persevere, even when the odds against success seemed high. But it is now clear to me that it is in the best interests of the country for a new Prime Minister to lead that effort."
May will surpass Gordon Brown's tenure of 2 years and 319 days in Downing Street next week but will still go down as the fourth shortest serving postwar prime minister.

[ Related: A definitive list of everyone in the running to be the next Tory leader ]

May's cabinet colleagues — who this week made clear the PM's time was up — led the tributes.
Jeremy Hunt lauded her as a "true public servant". Amber Rudd said she has shown "great courage", while Liam Fox said she had "acted with dignity and honour in pursuit of what she believes to be in the national interest".
Boris Johnson praised her "stoical service" and called for the Tory party to "come together and deliver Brexit".
Labour leader Jeremy Corbyn said her resignation showed "the Conservative party has utterly failed the country over Brexit and is unable to improve people's lives or deal with their most pressing needs".
"Whoever becomes the new Conservative leader must let the people decide our country's future, through an immediate general election," he said.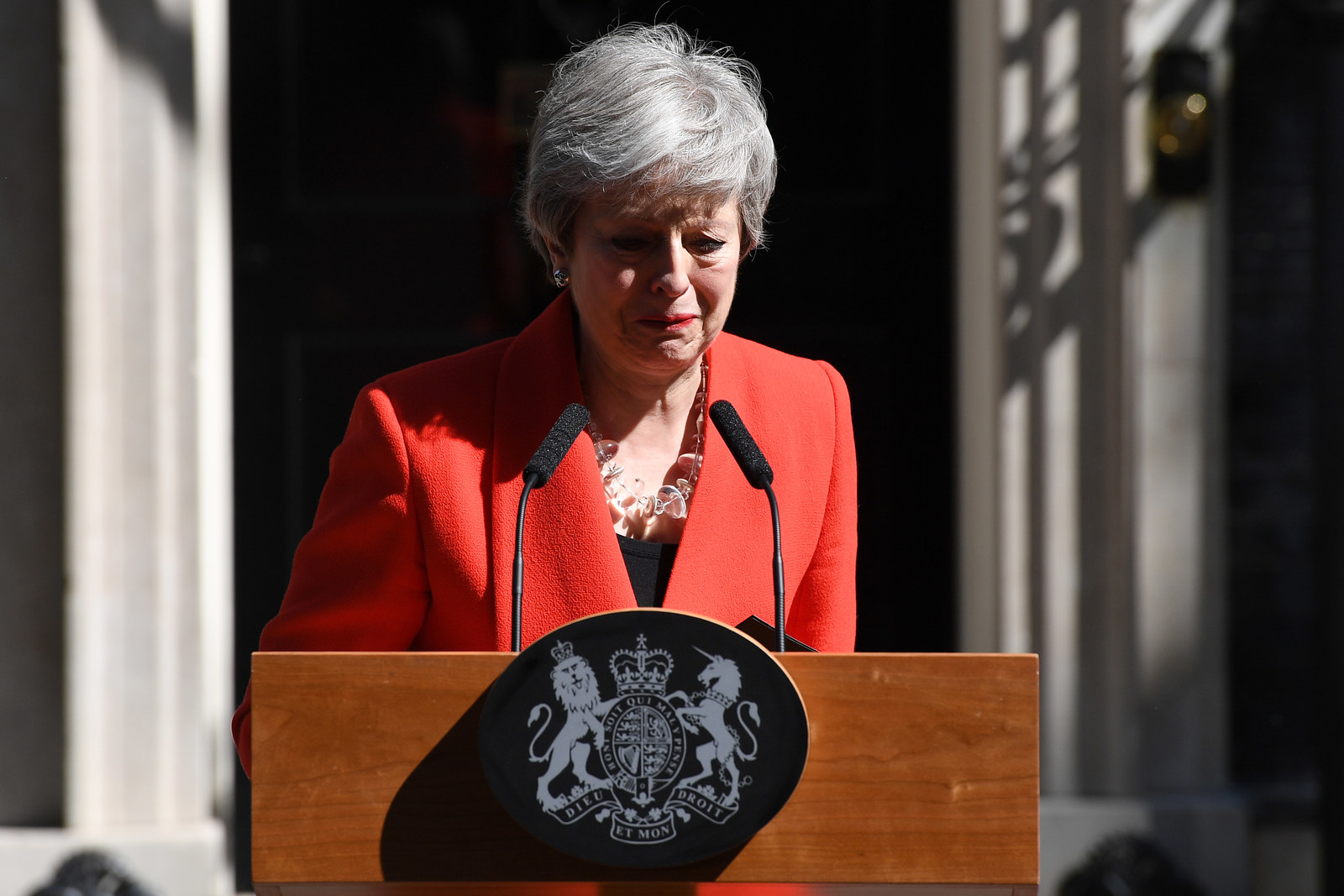 May finally ran out of road after her speech on Tuesday setting out new "bold" terms for her Withdrawal Agreement Bill was opposed by Conservative Brexiteers, the Democratic Unionist party, Labour leader Jeremy Corbyn, as well as his party's backbench second referendum campaigners.

A rolling BuzzFeed News list found that over 70 Tory MPs intended to vote against May's revised deal in June, more than doubling the rebellion last time round.
May's announcement triggers a Tory leadership contest free-for-all this summer, with more than 20 candidates expected to throw their hats into the ring to replace her.
Johnson, Dominic Raab, and Jeremy Hunt are the current frontrunners to replace her as Tory leader and PM. Other names in the mix include Michael Gove, Sajid Javid, Matt Hancock, Penny Mordaunt, Rory Stewart, Andrea Leadsom and Amber Rudd.
Other Tory MPs said to be considering a tilt at the leadership include Mark Harper, Liz Truss, Justine Greening, James Cleverly, Priti Patel, Johnny Mercer, Steve Baker and Graham Brady.
[ Related: How May went from the "New Iron Lady" to the PM who "betrayed Brexit" ]