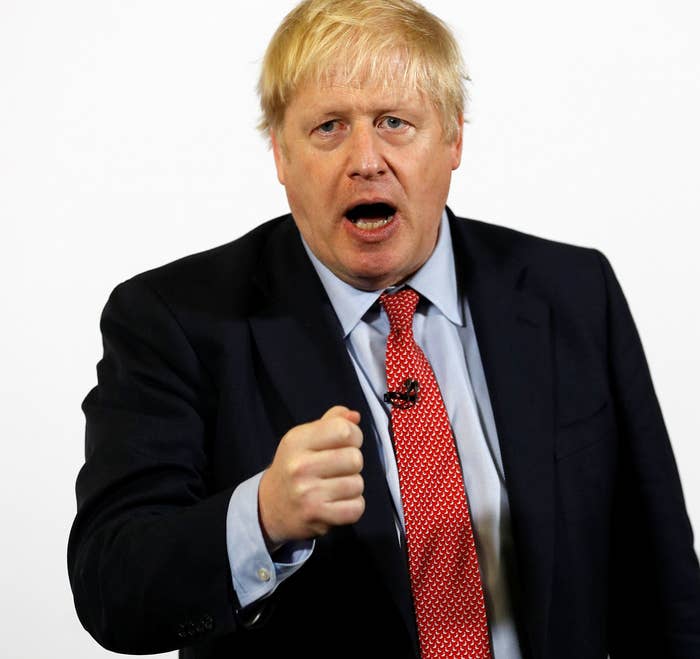 Heading into the final days before the election on Dec. 12, Conservative party officials have been using a shorthand phrase for the two potential bombshells that could blow up Boris Johnson's chances of a majority: "T'n'T".

The impact of turnout and tactical voting is hard to predict. But after a campaign which has left the Tories with a healthy lead in the polls in the run-up to election day, they are the final two hurdles the party believes it needs to clear in order to win.
There are concerns on the Conservative campaign that their vote could not turn out in some key marginals because of a combination of complacency, Labour's formidable "get out the vote" capabilities, bad weather, and Labour-to-Tory switchers getting cold feet.
Despite some narrowing in the polls, widespread predictions of a comfortable Tory majority are why Johnson's chief aide, Dominic Cummings, sent his "Bat-Signal" to Leave voters last week, warning them that things were closer than they seemed and that every vote counts.
That message will be rammed home in the next few days. Don't expect any surprises: The prime minister and Tory candidates will focus even more relentlessly on soundbites about breaking the Brexit logjam by giving Johnson a majority.
MPs in all parties who are suffering from "candidatitis" are worried that cold temperatures, wind, and rain will have an unpredictable effect on who decides to travel to polling stations, but the Tories are particularly nervous that older voters will decide to stay at home.
They also fear that some former Labour voters in the North — who may have indicated to pollsters in the last few weeks that they are willing to hold their noses and vote Tory to deliver Brexit — will be less motivated to brave the elements to vote for Johnson.
Tory poll leads don't account for potential Remainer tactical voting by the "Hugh Grant voter", who is willing to put their cross next to either Labour or the Liberal Democrats, depending on their constituency, in order to prevent a Johnson victory.
One senior Conservative told BuzzFeed News they were surprised that more pro-Remain politicians had not focussed on encouraging tactical voting in order to bring about a hung Parliament, saying they expected a further move to be made on that front in the final week.
"No doubt Gordon Brown will make his traditional pre–polling day intervention. But if you had Tony Blair, Tom Watson, Keir Starmer, Vince Cable, et al., calling for tactical voting to stop Brexit, that could dominate the final days," they warned.
Some Tories have questioned the wisdom of Brexit-centered messaging from the Johnson campaign in the last week, in case it has the effect of focussing Remain voters' minds and encouraging them to vote tactically.
Speak to Tory campaign officials about what they think is going to happen and most fall into one of two camps. Some who were more nervous two weeks ago are now bullish that Johnson will secure a sizable majority of over 40 seats.
One reason for the renewed confidence is early indications from postal votes in "Red Wall" Tory target seats in the North. Postal voting is not supposed to leak, but at every election, there is informed speculation from local officials that often changes the way parties campaign in the final days.
A message sent by a Labour official in the north to colleagues last week, seen by BuzzFeed News, stated that "postal votes in all Labour seats are bad" and ordered activists to stay in so-called defensive seats already held by the party, rather than head to "offensive" target seats held by Tories.
Conservative Campaign Headquarters (CCHQ) believes that the recent narrowing of the polls over the last week can be explained largely by Lib Dem voters moving to Labour in London, where the party is already well ahead, rather than Tory voters moving to Labour in key marginals.
Tory aides are also immensely relieved that Johnson managed to navigate the TV debates and the rest of the campaign — so far — without committing a significant gaffe. "May had 'nothing has changed', Cameron got his football team wrong, but Boris is better than you think at holding the line," an adviser said. The visit of US president Donald Trump went off without any major clangers, with the Tories again counting their luck.
CCHQ will spend the run-up to the election in "robo-mode", repeating the same arguments again and again in the form of a "closing statement" at a trial. It has spent a vast amount of money buying the top advertising spot on YouTube on Saturday so every UK visitor to the site sees the latest Tory campaign advert. The ad buy was not micro-targeted and instead is a massive blanket buy — part of a huge final-week social media spending blitz straight out of the Vote Leave playbook.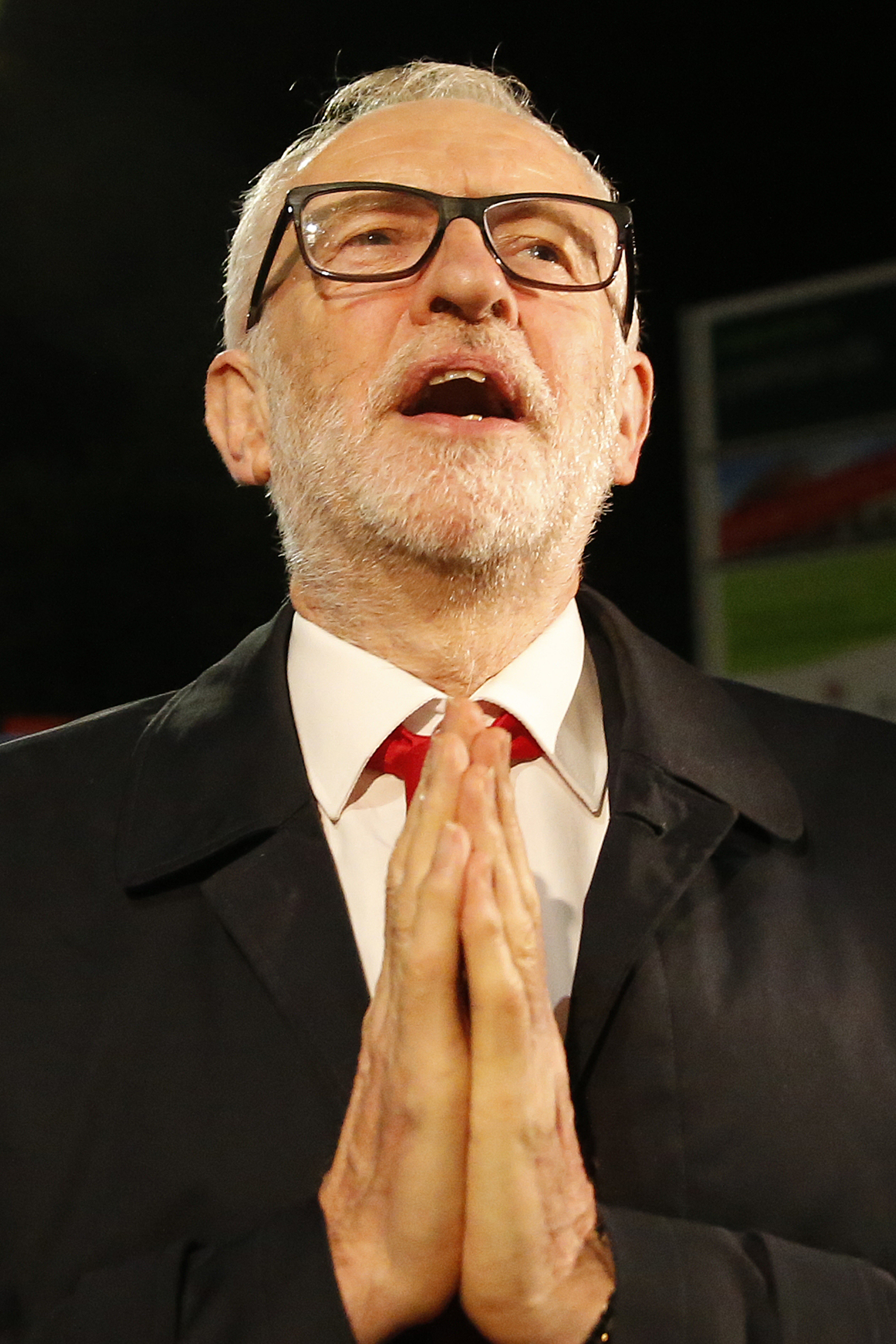 The Tories accept that Labour has had a good "air war", with Jeremy Corbyn scoring a huge hit on his leaked documents on the National Health Service that Tory aides concede was one of the cut-through stories of the election.
But the Conservatives believe that while Labour's campaign has successfully landed punches on individual attack stories and Corbyn policies, its overall messaging has been considerably less well coordinated than the Tory focus on "getting Brexit done".
Tory advisers even claim to have seen a positive in Andrew Neil's furious three-minute monologue lambasting Johnson for bottling an interview, which has been viewed over 5 million times. They could not believe that Neil repeated the prime minister's phrase about his "oven-ready" Brexit deal, declaring this the ultimate proof of the strength of their messaging.
The second camp of Tory officials is wary of complacency, noting that on polling day in 2017, Theresa May's chief of staff, Fiona Hill, told colleagues they would win a 100-seat majority, only to end up with a hung Parliament.
The bottom end of the margin of error in the polls would leave Johnson with a wafer-thin majority. If the pollsters are wrong by a couple more points, he is also in hung Parliament territory.
Mostly, though, the Tories are confident of winning next week, and attention in the Cabinet is already starting to turn to a reshuffle expected as soon as next weekend. Johnson is said to believe he got his first Cabinet badly wrong and was bruised by the resignation of Amber Rudd, and wants a team of clear loyalists in place so the same mistake is not repeated.
Promotions are expected for rising stars Rishi Sunak and Ranil Jayawardena. Jacob Rees-Mogg could leave the Cabinet following his comments about Grenfell, and senior Tories have questioned the performances of trade minister Liz Truss and defence secretary Ben Wallace. Nicky Morgan, who is standing down from the Commons, has been tipped for a peerage and possibly even the leader of the Lords job.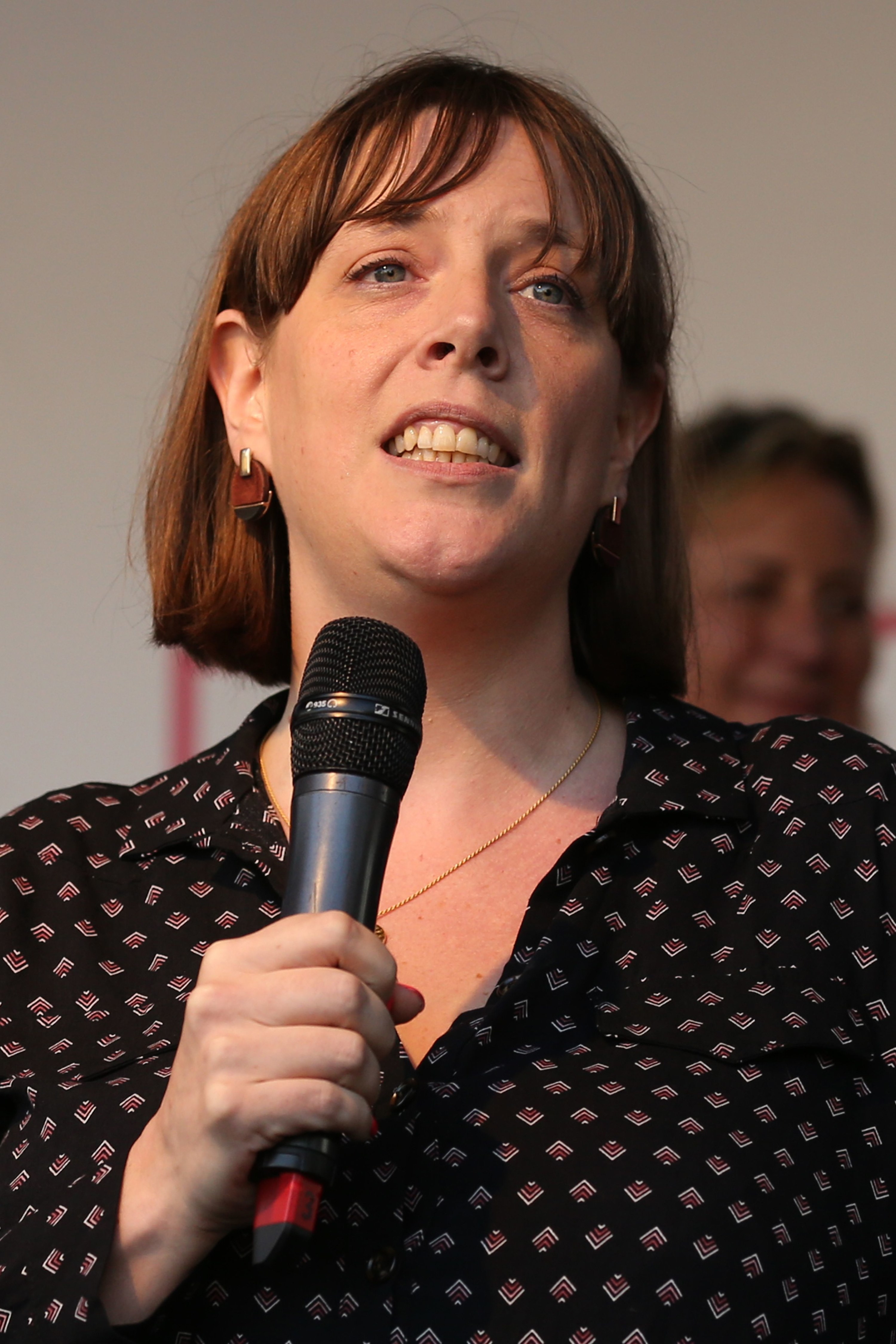 In Labour, too, the conversation is starting to turn to the Corbyn succession. While a candidate from the left of the party, such as Rebecca Long-Bailey or Laura Pidcock, is likely to have the support of members, centrist MPs are urging Jess Phillips to stand. Asked by BuzzFeed News if she was considering running for leader, Phillips declined to comment.
One senior Tory summed up what they described as an "unimaginative campaign delivering an unimaginative result". Using a football analogy of a defensive team "parking the bus" to describe their own party's strategy, they said: "The big man up top got us an early lead, and then it's been 10 men behind the ball holding on."