What Destroyed San Francisco The Best?
You could burn our city to the ground, but we'd still be better than L.A.
It's becoming a fairly normal thing to destroy San Francisco in entertainment recently.
Whether it's a genetically modified reptile awakened to fight other gigantic creatures in San Francisco in 2014's Godzilla.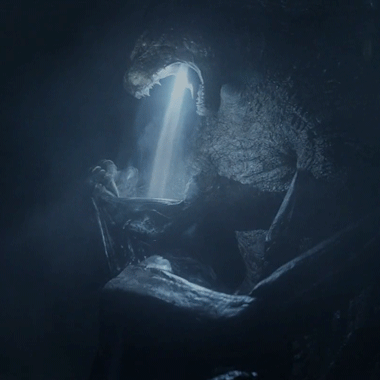 Or a giant Pac-Man in this year's Pixels.
It's becoming painfully obvious that some people just like to see San Francisco burn.
And it's not even just recently. It dates back to U.S. Force Recon Marines taking Alcatraz hostage with plans to DESTROY San Francisco if their wants are not met in the 1996 classic, The Rock.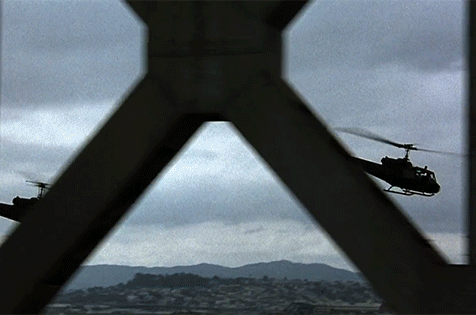 Every day San Franciscans wake up, walk to their Nicholas Cage shrines, and thank the powers that be.
In 2006, freaking Magneto also took Alcatraz hostage — and decided to just casually use the Golden Gate Bridge as a means of transportation in X-Men: The Last Stand.
Look, Magneto. We know MUNI sucks, but like respect a historic landmark please?
Which would in turn incite a weird "trend" where it was necessary to destroy the Golden Gate Bridge.
Like in Godzilla.
And The Rise of the Planet of the Apes.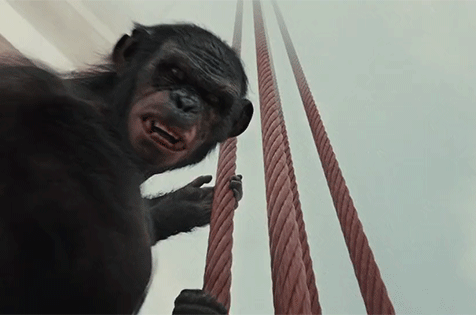 Which brings us to San Andreas, where Hollywood basically thought it'd be fun to fuck with San Franciscans legitimate nightmares of the "Big One."
But because we're San Franciscans, and love to buck trends, we're going to embrace your current destruction fetish with us, Hollywood.
So tell us...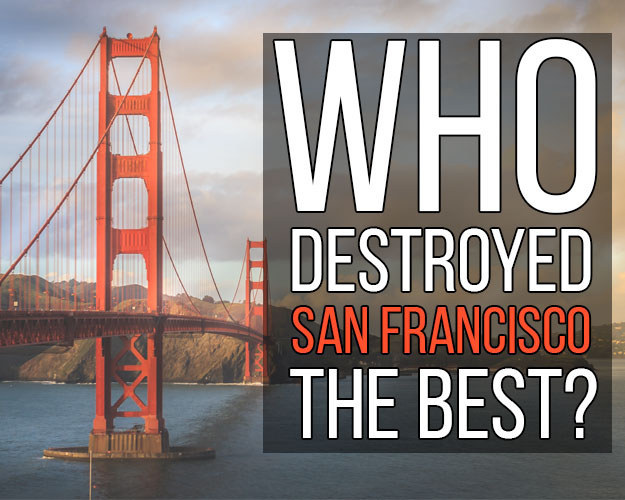 Oops. Something went wrong. Please try again later
Looks like we are having a problem on the server.
Who destroyed San Francisco the best?
Magneto and The Brotherhood in X-Men: The Last Stand

Brigadier General Frank Hummel in The Rock

Plate tectonics in San Andreas

James Franco for creating the Simian Flu in The Rise of the Planet of the Apes