House of the Dragon's third episode saw a lot go down but despite all of that, there was one small detail that stood out to some fans.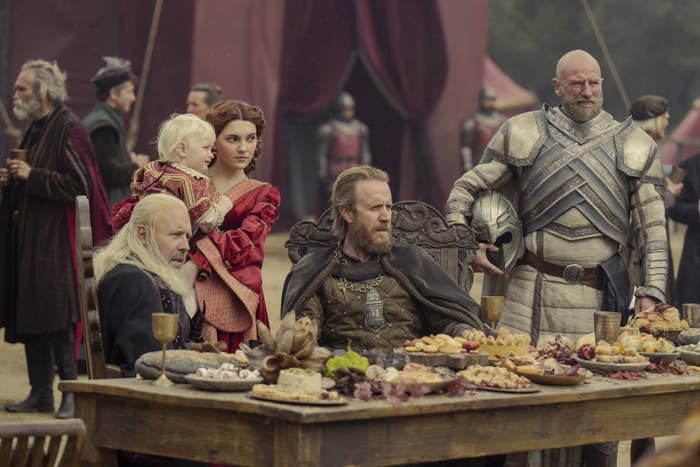 Between the time jump, new characters, and plenty of fighting, keen-eyed viewers noticed that a CGI error had been left in the episode.
It happened in a brief moment where King Viserys was seen handing over a scroll — and some modern technology was left in the clip.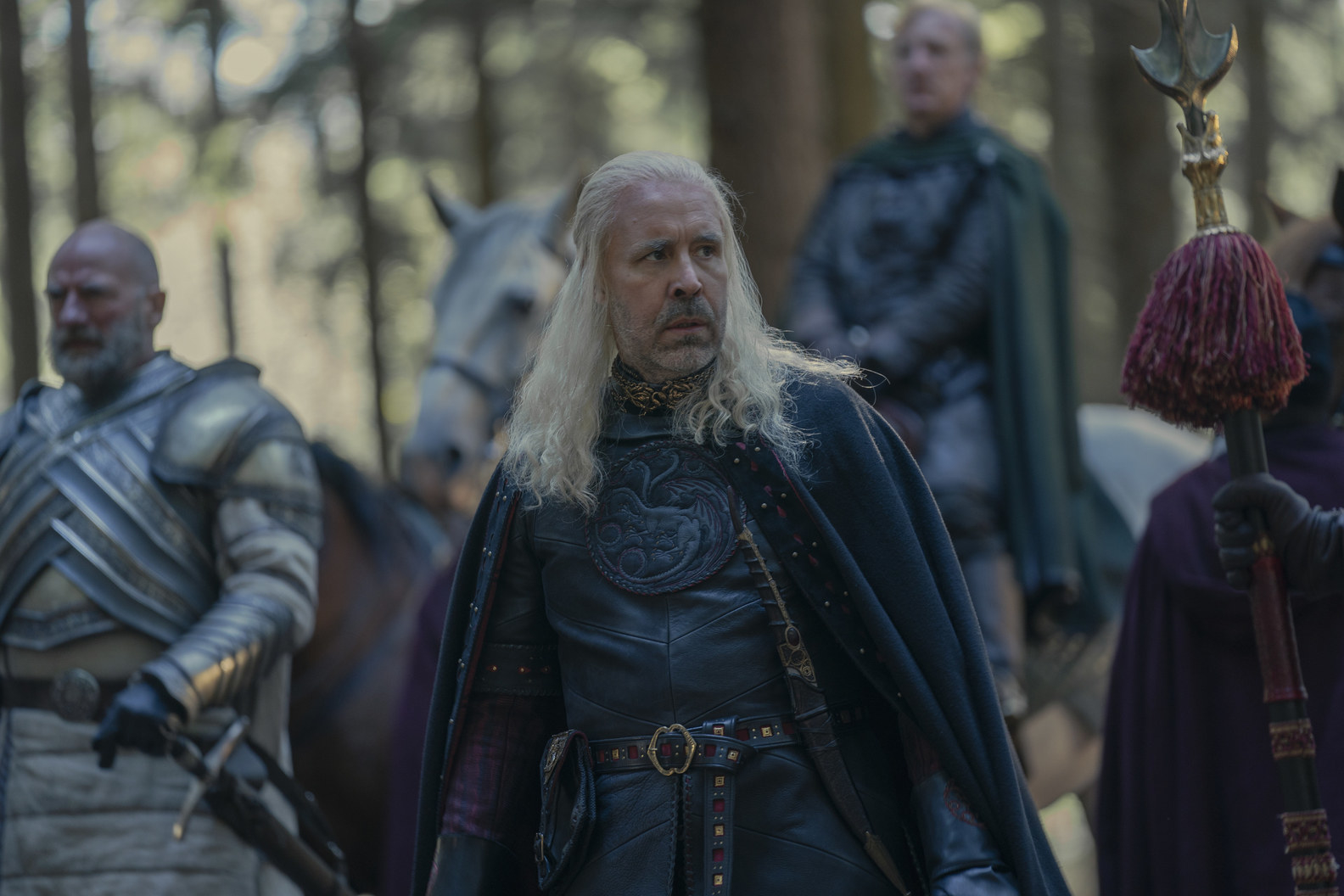 Since early on in the new series, King Viserys has been struggling with a mysterious flesh-eating infection and during Episode 2, he was told a potential amputation could be necessary if his illness spread any further.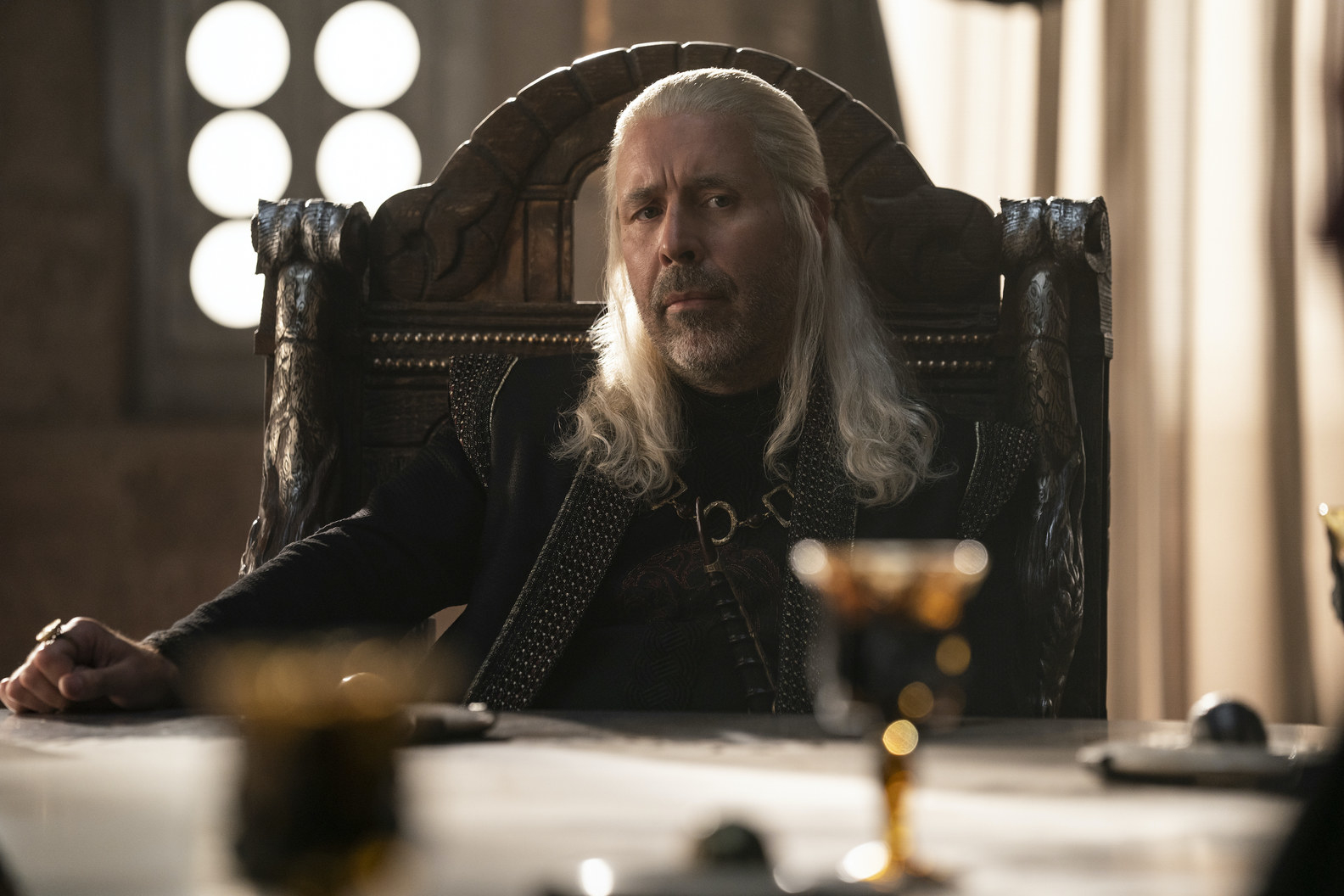 It looks like, after the show's three-year time jump, King Viserys did, in fact, lose two of his fingers.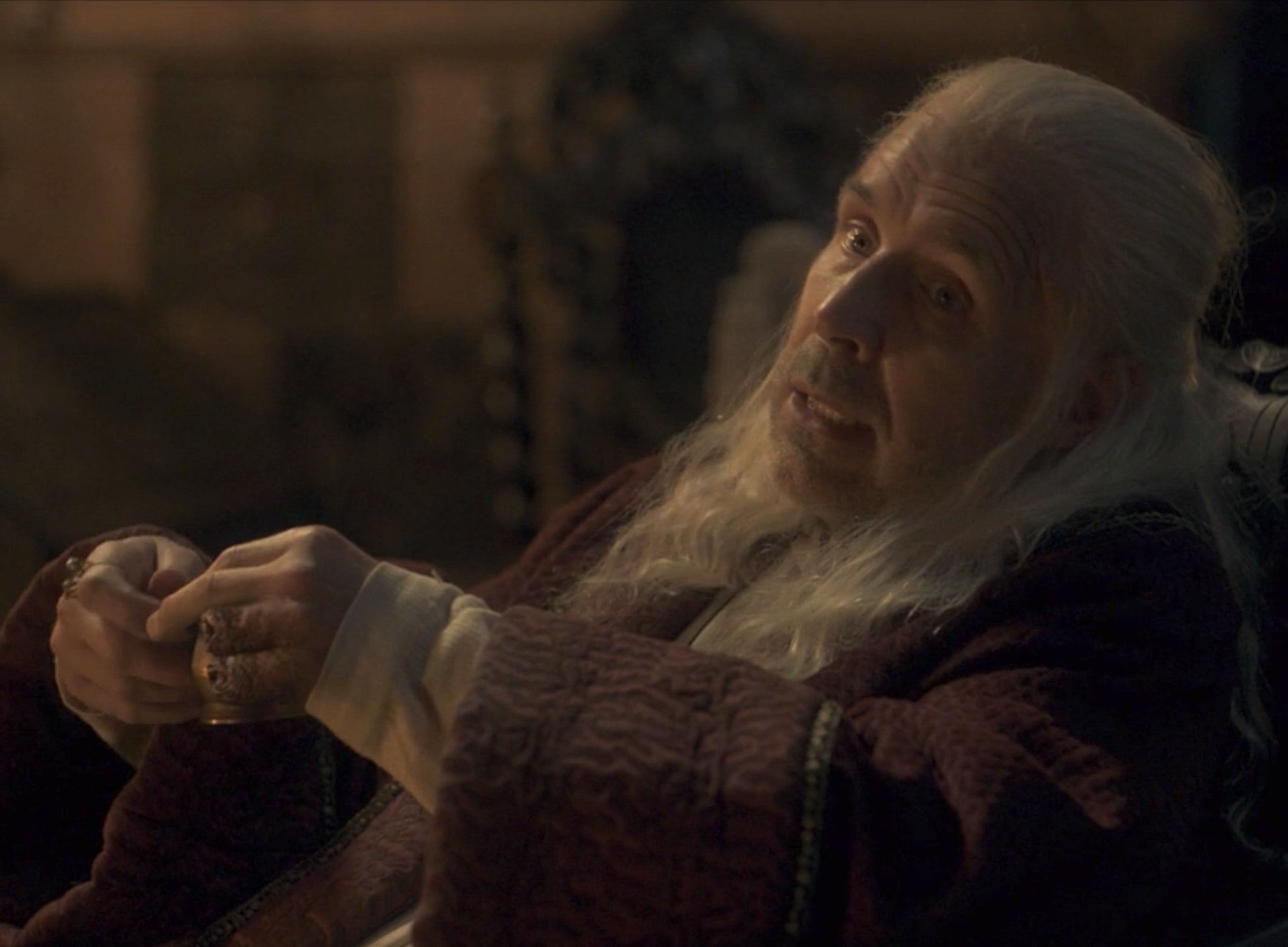 In a photo first shared on Twitter, actor Paddy Considine can be seen wearing a green screen glove that is supposed to cover up his two missing fingers.
The moment can be viewed around the 46:08 mark in the episode, as King Viserys finally decides to send out help to defeat Crabfeeder.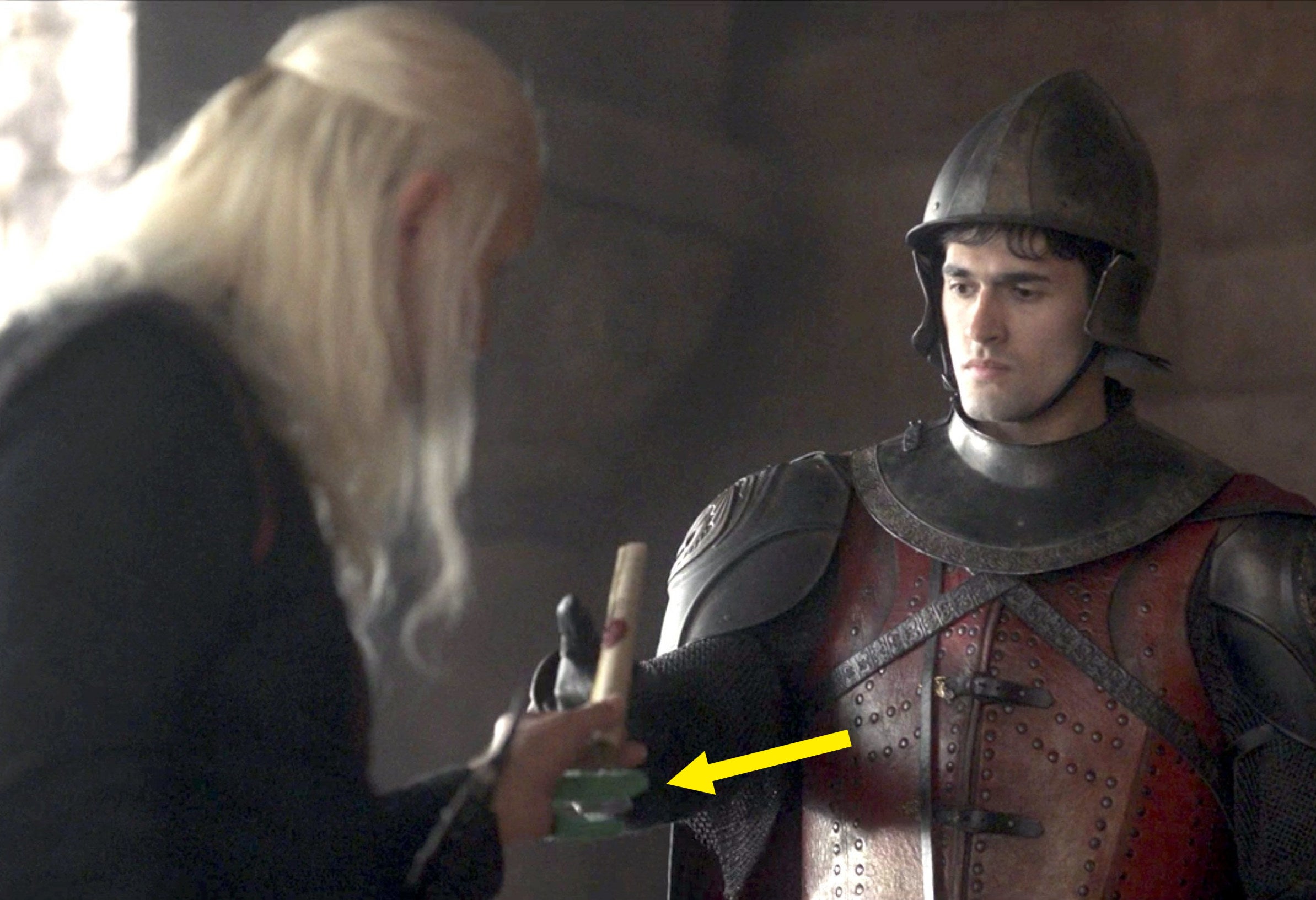 And while the lighting is a little darker in the actual episode, that is most definitely a green screen glove.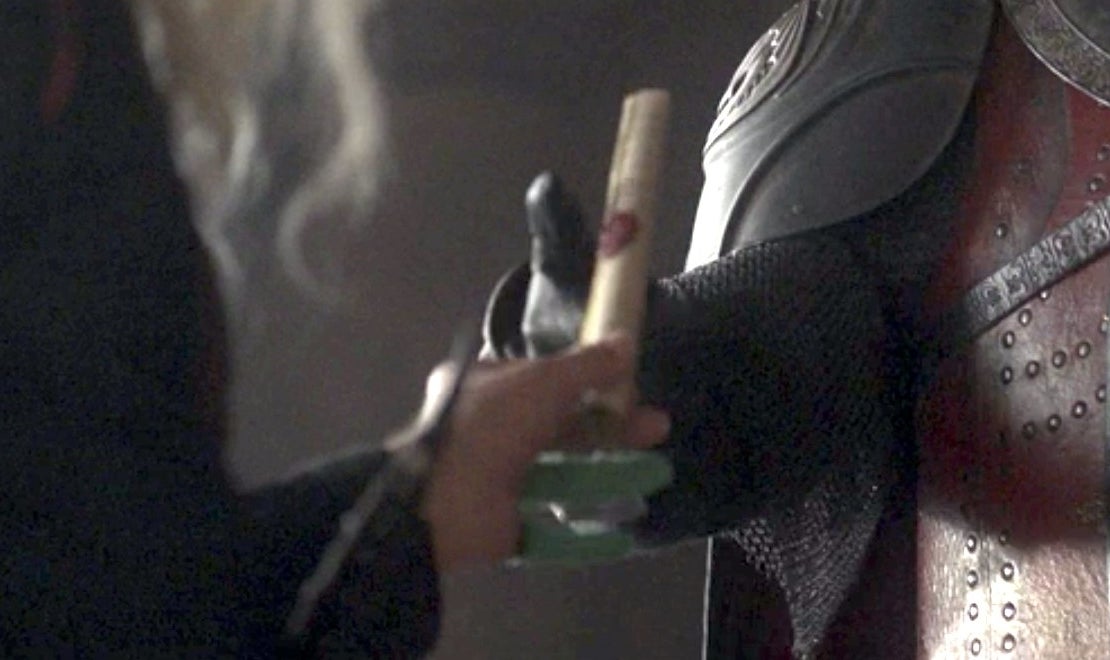 The whole thing is reminiscent of Game of Throne's infamous coffee cup incident, where a takeaway cup was left on the table in a scene that actually made it to TV.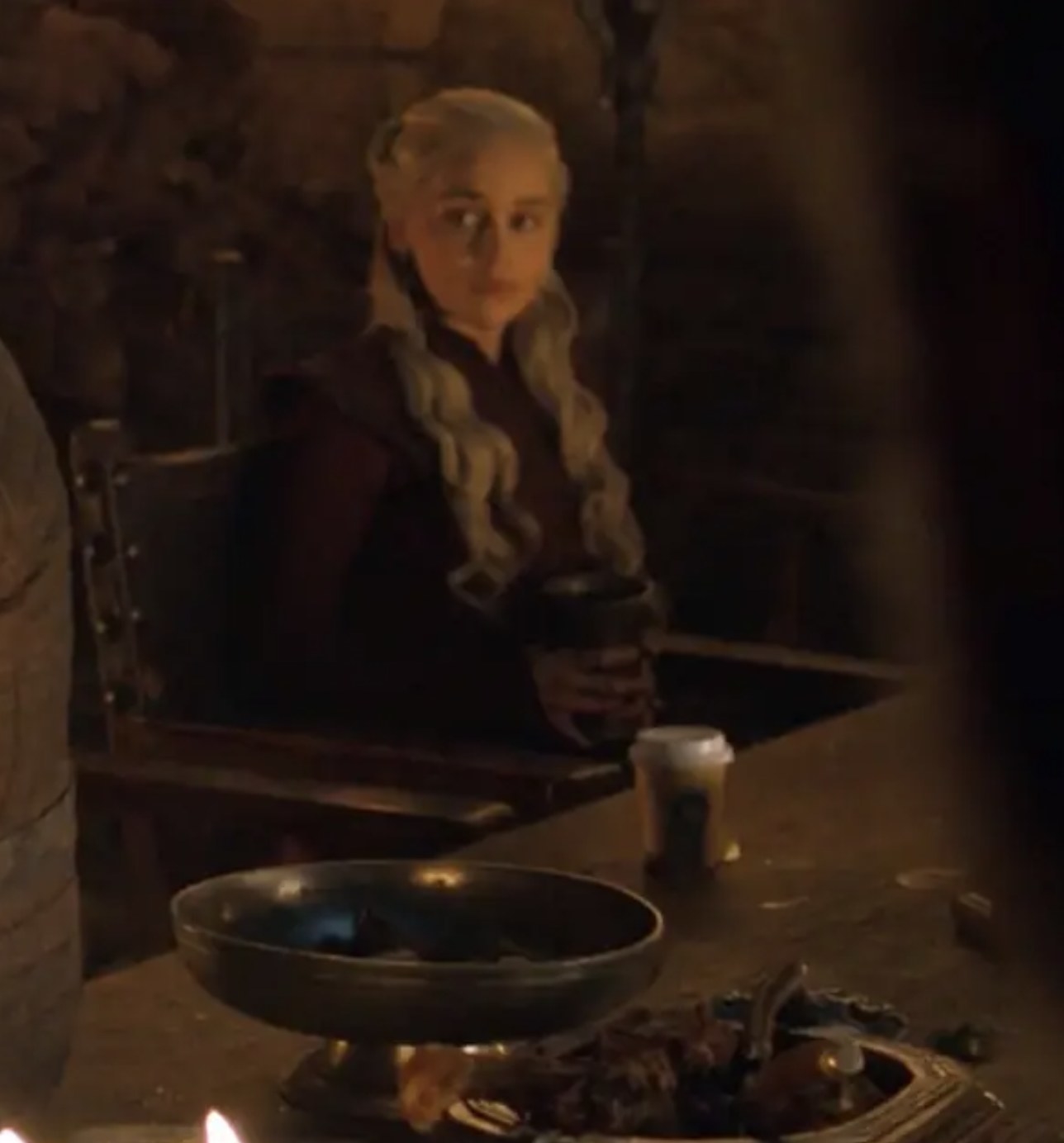 While the coffee cup was eventually edited out, as of now, HBO has not yet fixed the green screen glove error.