Though movie theaters across the country have largely remained shut down, the world has still managed to satisfy their rom-com cravings by turning to an unexpected source — TikTok. To understand this small-screen version of the classic boy-meets-girl story, you have to first meet Gunnar Michels, the 24-year-old videographer who is giving the internet a new reason to believe in love.
"I'm going to fly me and you — wherever you are — out to Las Vegas, where we will get married," Gunnar said in the video. "I think people take life too seriously, and I'm just here to prove that it ain't that deep. Life's a game, let's break some norms."
Danielle Elleinad burst onto the scene with an application that amassed over 7.6 million views, and she turned the whole experiment on its head.
"I know I have to be the one to take this crazy adventure with you because nothing in life has ever been that serious to me and I've always wanted to get married in some crazy stupid way," the 24-year-old said. "Plus, instead of flying to Vegas, we could just road trip down in my ambulance that I live in...and I could even just pick you up on the way. We're only here for a short amount of time in life, so why not do whatever the fuck we want, right?"

It's safe to say the internet got their wish! After FaceTiming with Danielle, Gunnar picked her as his bride-to-be, and the couple set their wedding date for — of course — Feb. 14.
When speaking to BuzzFeed about her family's reaction to the spontaneous news, Danielle said, "Well, at first I didn't actually think I would get picked, so it was just kinda a silly 'what if' thing. But then I was chosen and the questions started rolling in. My mom loves the situation, she just wants me to live life in whatever way makes me happy! [However], my dad came upstairs with a shotgun when I told them Gunnar was coming to meet them, ha."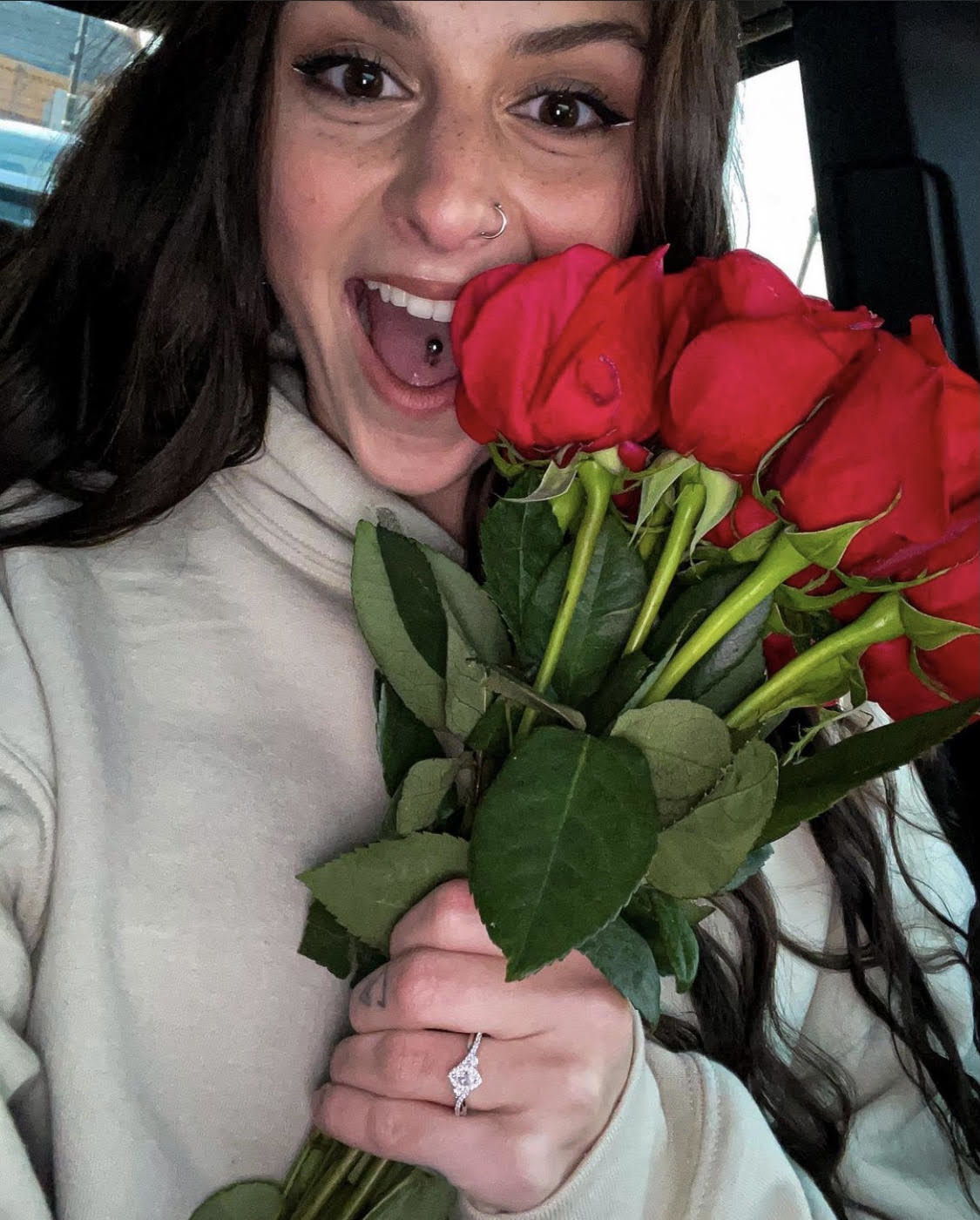 Then, in true movie-magic fashion, Gunnar and Danielle's TikTok pages became devoted to wedding montage moments:
They even took viewers along on their road trip to Vegas, including scenic views, cold nights in Danielle's converted ambulance, and a cozy pre-wedding stay at a hotel.
When questioned about road-tripping with a stranger, Danielle said, "I wasn't too concerned because it seemed like we both had similar views on life and we're both relatively chill. Plus, I had already driven across the country once with my brother's friend living with me 24/7, so I figured if I can do that, then this should be a piece of cake!"
After six days on the road, the big day arrived and the pair's wedding day attire did not disappoint.
"The whole goal of this shenanigan was to be spontaneous and have fun while making genuine connections with people," Danielle said. But, for commenters who say they're watching the couple fall in love, Danielle would tell them, "I do care about Gunnar for sure, but love is a strong word. [After the wedding], we're probably gonna hang out in Vegas for a couple days, and then after that, who knows?!"
With regards to Gunnar, he was also a bit vague when it came to his current feelings, but he did offer this message: "My relationship with Danielle has been super confirming that life is, in fact, a game. You can play it however you wish, with the people you choose. No matter where we're at, Danielle, near or far, just know I'll always be there for you."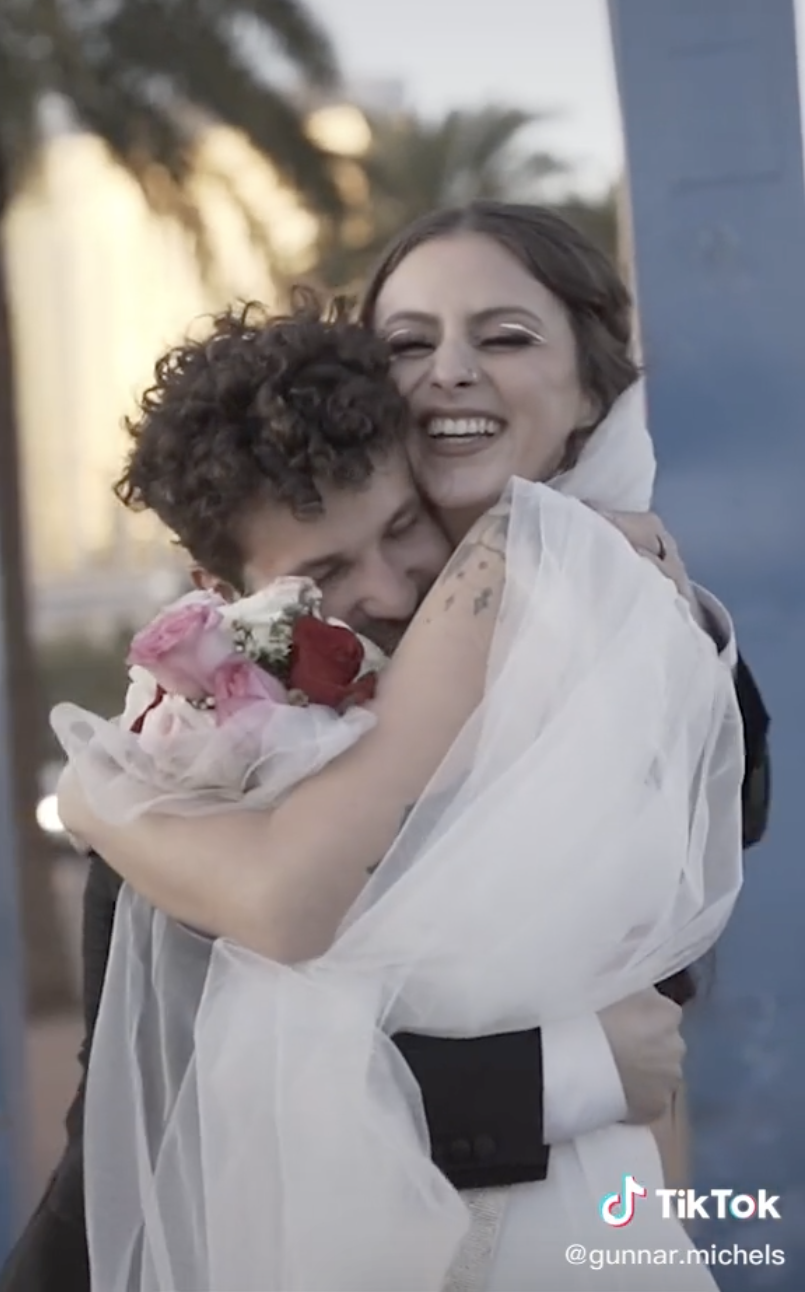 While Gunnar and Danielle take their time and let life happen post-wedding, their followers are waiting to see what's next in the crazy love story that started with a TikTok video and an ambulance.