Violent scenes broke out in Glasgow on Friday night as a large number of police were forced to maintain peace in a city that only yesterday voted for independence. Hundreds of individuals waving union flags and chanting anti-independence slogans descended on George Square, where police struggled to contain them. George Square was the focus for Glasgow's Yes Scotland campaigners in the run-up to and during Thursday's referendum, and hosted regular gatherings for pro-independence supporters. The situation on Friday was tense, as the pro-union section of the crowd chanted "Rule Britannia".
Some Yes voters in the square were separated from the unionist group by police.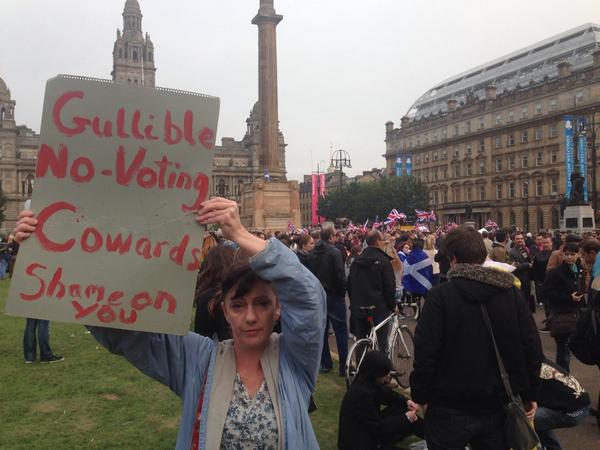 Police horses and helicopters were quickly deployed. Pro-unionists were gathering in the square during the day.
Details of the meeting were shared on the Facebook page of the far-right party Britain First, although the party claims it did not instigate it.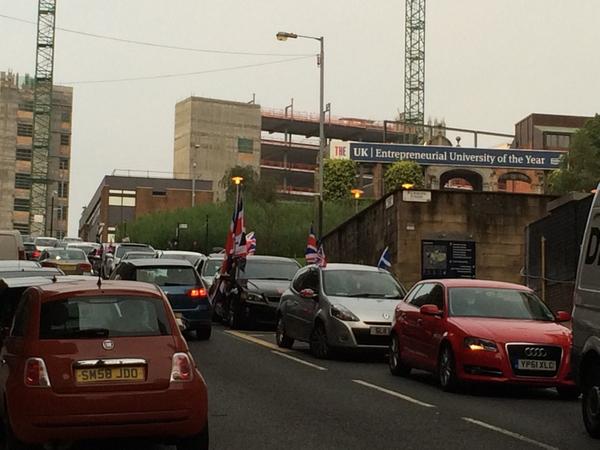 Shortly before, on Thursday night, Yes voters had been revelling in the square, and mourning the result once it was announced.
It has also been claimed the gestures were the similar (and highly controversial) "Red Hand of Ulster" salute, often associated with loyalist politics and Rangers football club.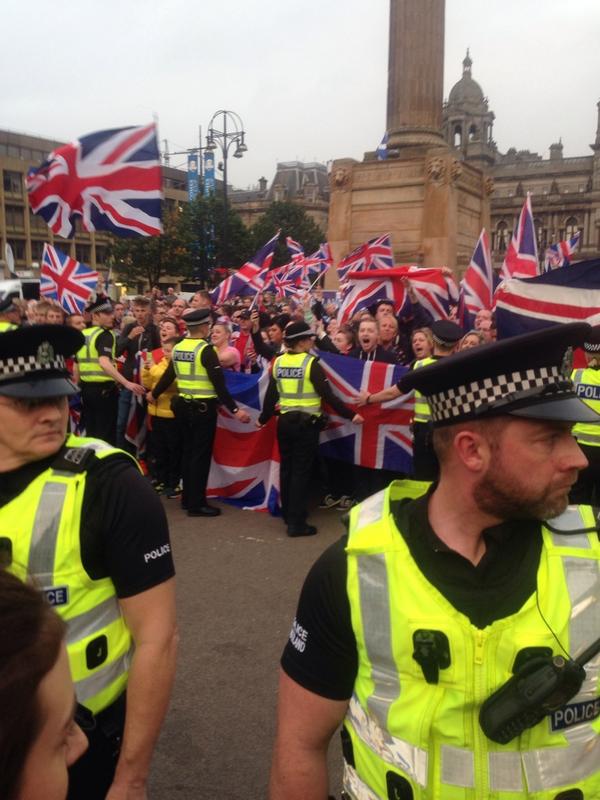 Many of the pro-union supporters displayed Rangers FC-related banners.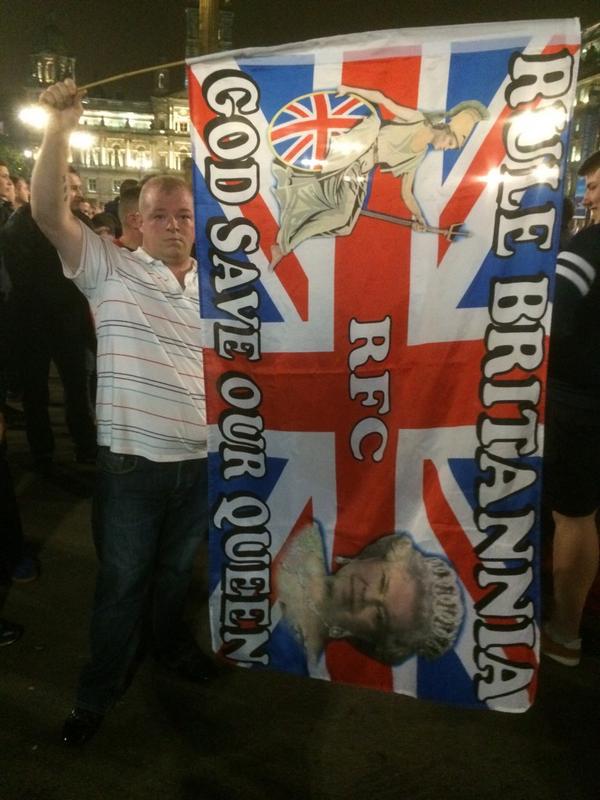 Anti-independence songs were chanted.