Meet the University Challenge team from King's College, Cambridge!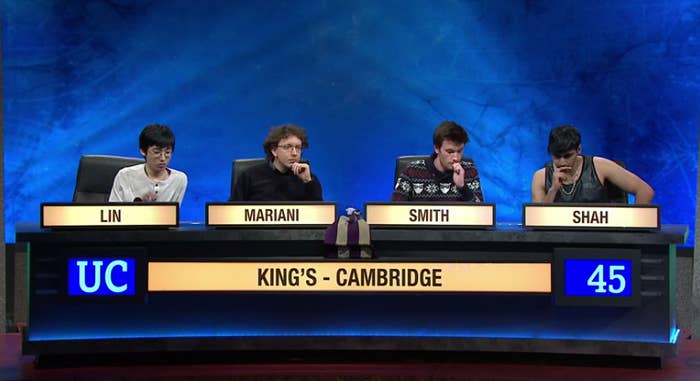 They look like fine, upstanding sorts, don't they?
Is he wearing...a vest?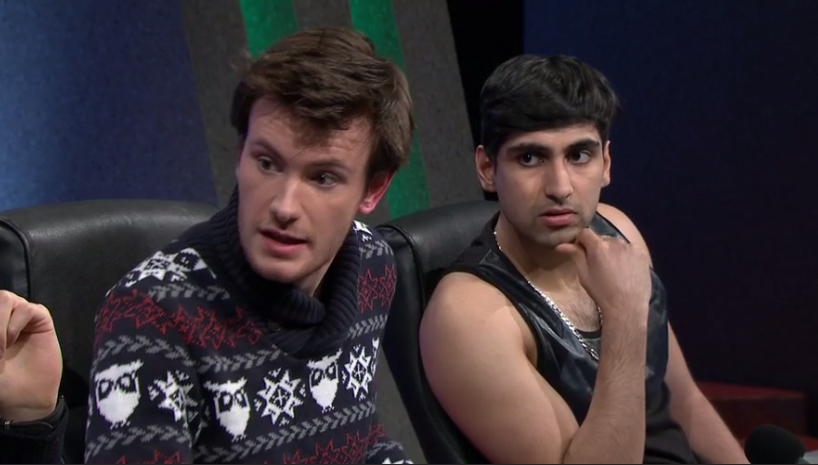 Why yes. Yes he is.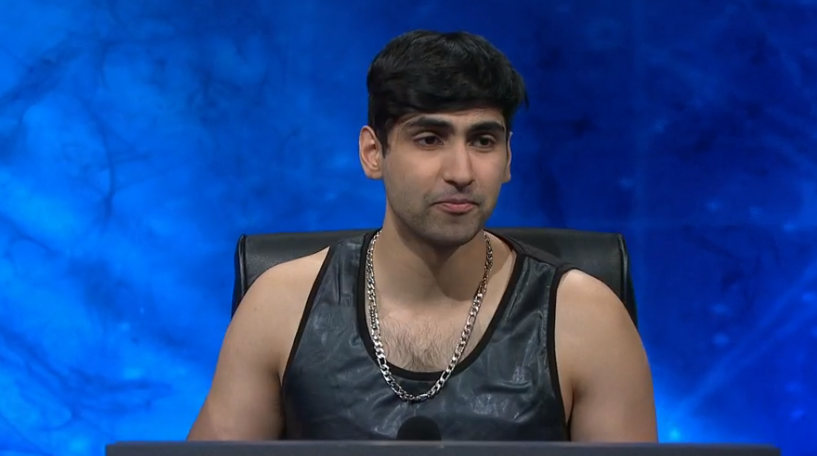 Here he is pictured at the exact moment he recognised a still from Blade Runner and picked his team up 10 big ones.
Needless to say, Britain had a meltdown.
And it was a very British meltdown, which is to say people were both outraged and deeply aroused.
Oops. Something went wrong. Please try again later
Looks like we are having a problem on the server.
What did you make of Shah's vest?
I found it unspeakably erotic.

An outrageous blow at the heart of all I hold dear about British society.

I'm confused as to whether or not it's leather.

I have absolutely no idea why you're asking me.