In case ya missed it, director Ava DuVernay has been hopping around the world recently with the likes of Oprah Winfrey, Mindy Kaling, and Reese Witherspoon while filming Disney's upcoming adaptation of A Wrinkle in Time.
Winfrey even made the cast and crew margaritas at their New Zealand wrap party, because sometimes the world is full of joy.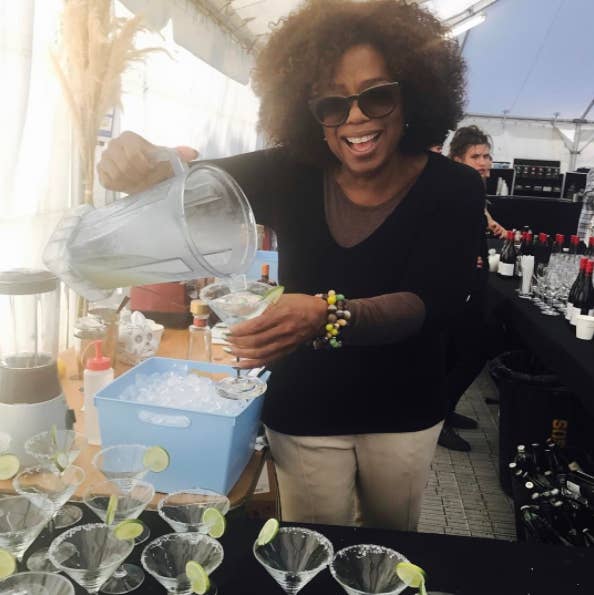 And when filming wrapped a few days ago, DuVernay posted a bunch of set photos to Twitter that pretty much make Wrinkle a must-see when it comes out in 2018.
She celebrated her actors, like this tribute to Winfrey, who plays Mrs. Which.
And there were a couple homages to Storm Reid...
...who anchors the film as the one and only Meg Murry.
DuVernay also said Rowan Blanchard, whose character hasn't been revealed yet, made a "big impression."
And she gave her thanks to Moonlight star André Holland, who plays Principal Jenkins.
There was also this appreciation for li'l Deric McCabe, who's Wrinkle's wunderkind Charles Wallace.
And this one for Levi Miller, who plays Calvin.
Of course, she wouldn't forget Reese Witherspoon, the marvelous Mrs. Whatsit.
And she revealed that Kaling (who plays Mrs. Who) was the first flash of casting brilliance she had for the film.
One thing's for sure: Between that cast and this crew, A Wrinkle in Time is shaping up to be an exciting movie.
Is it April 6, 2018 yet???