Over the years, we asked members of the BuzzFeed Community to tell us the times interviewers crossed the line while interviewing celebrities. Many of their submissions were about late-night hosts. Here are some of the shocking examples:
1.
When David Letterman's crew zoomed in on Jennifer Lopez's breasts, and he made comments about her chest.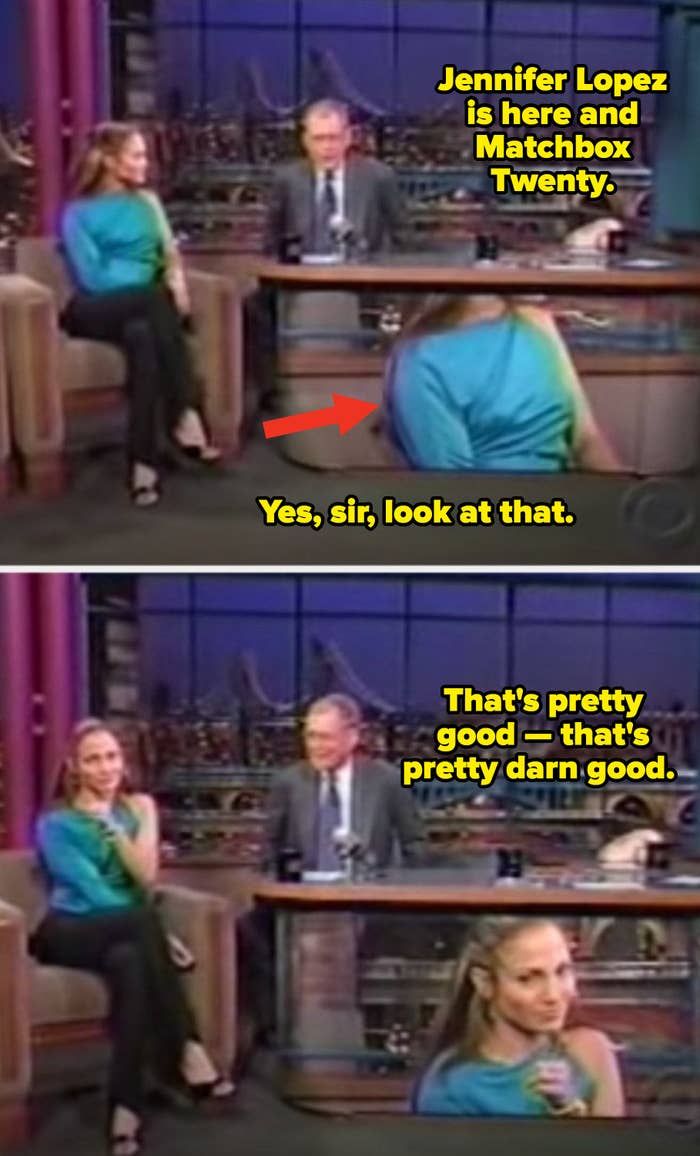 2.
When Jimmy Kimmel said he was shocked that Jonah Hill smelled good.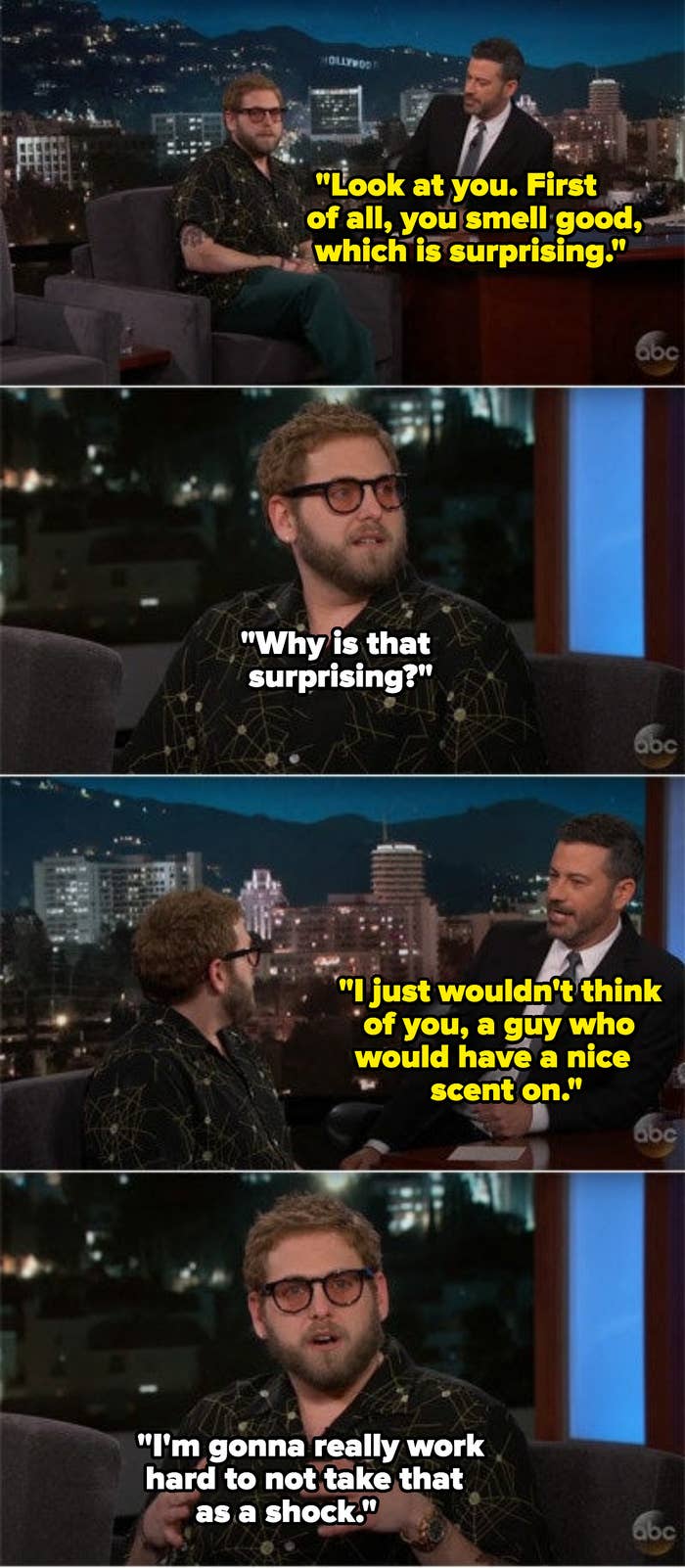 3.
When David Letterman interrupted his interview with Catherine Zeta-Jones to touch her hair without her consent, making her clearly uncomfortable.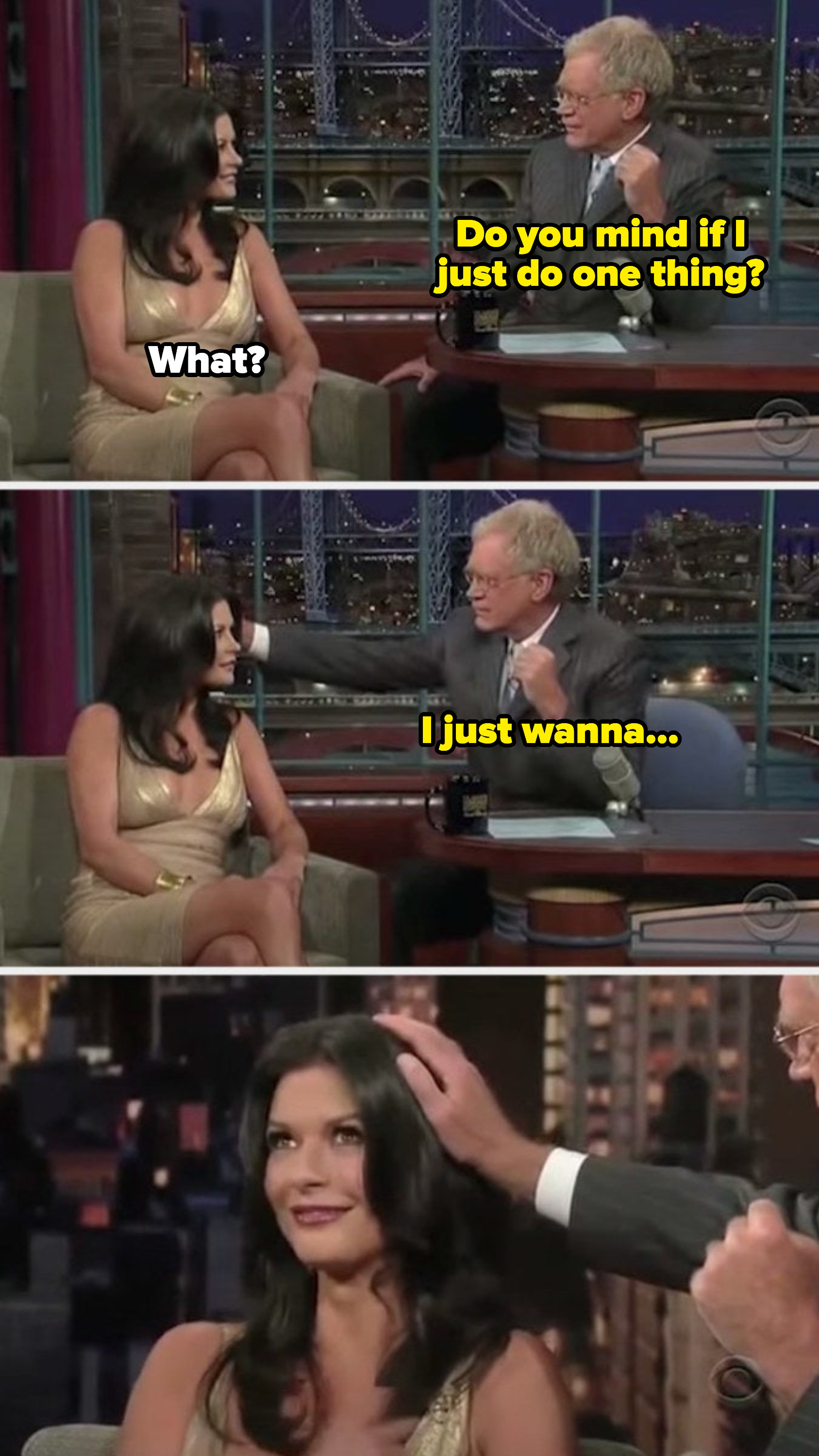 4.
When David Letterman repeatedly made weird comments about Tina Turner's scent.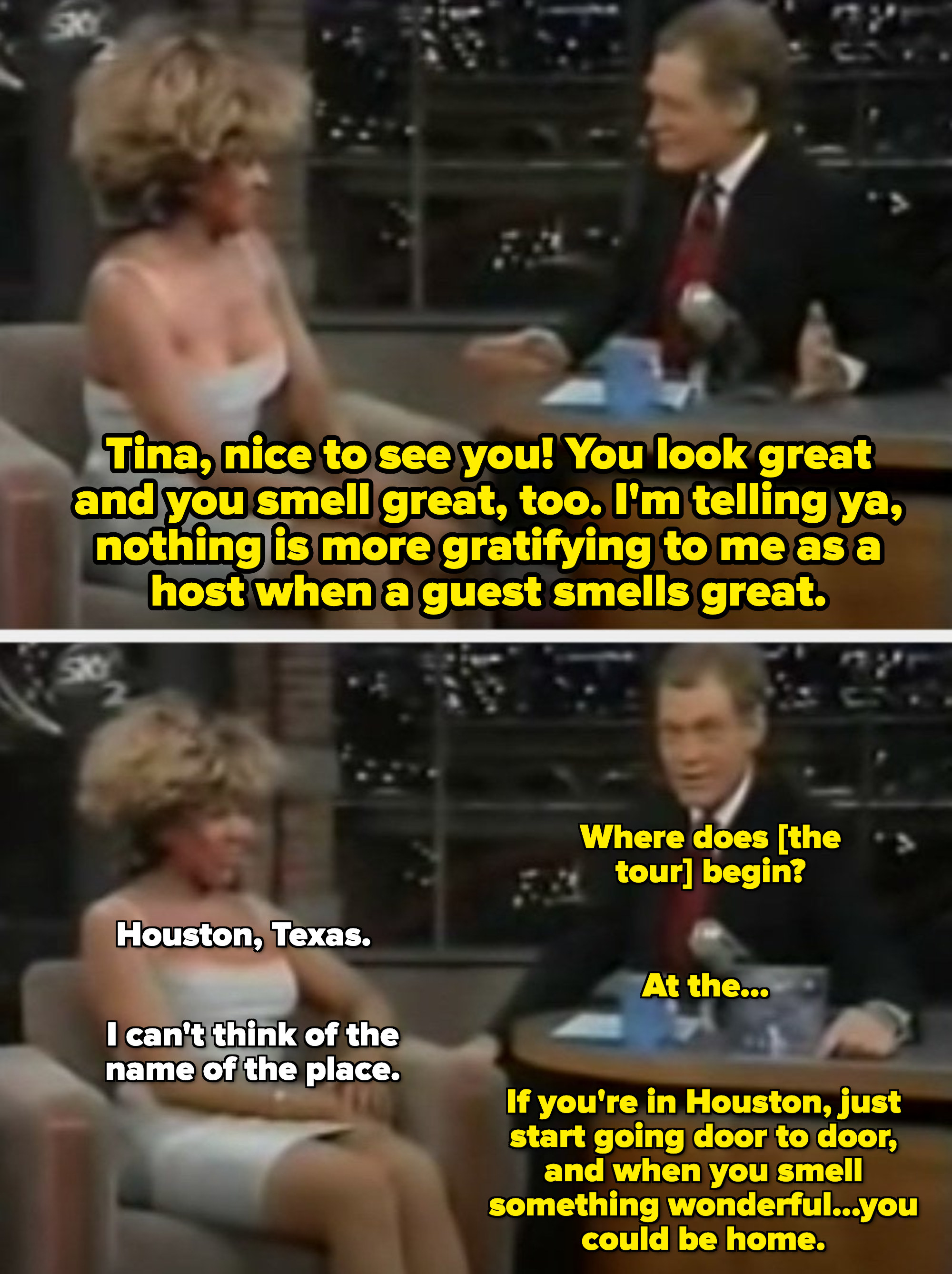 5.
When David Letterman kept asking and pressuring Madonna to kiss a random stranger in the audience, despite her repeatedly saying no.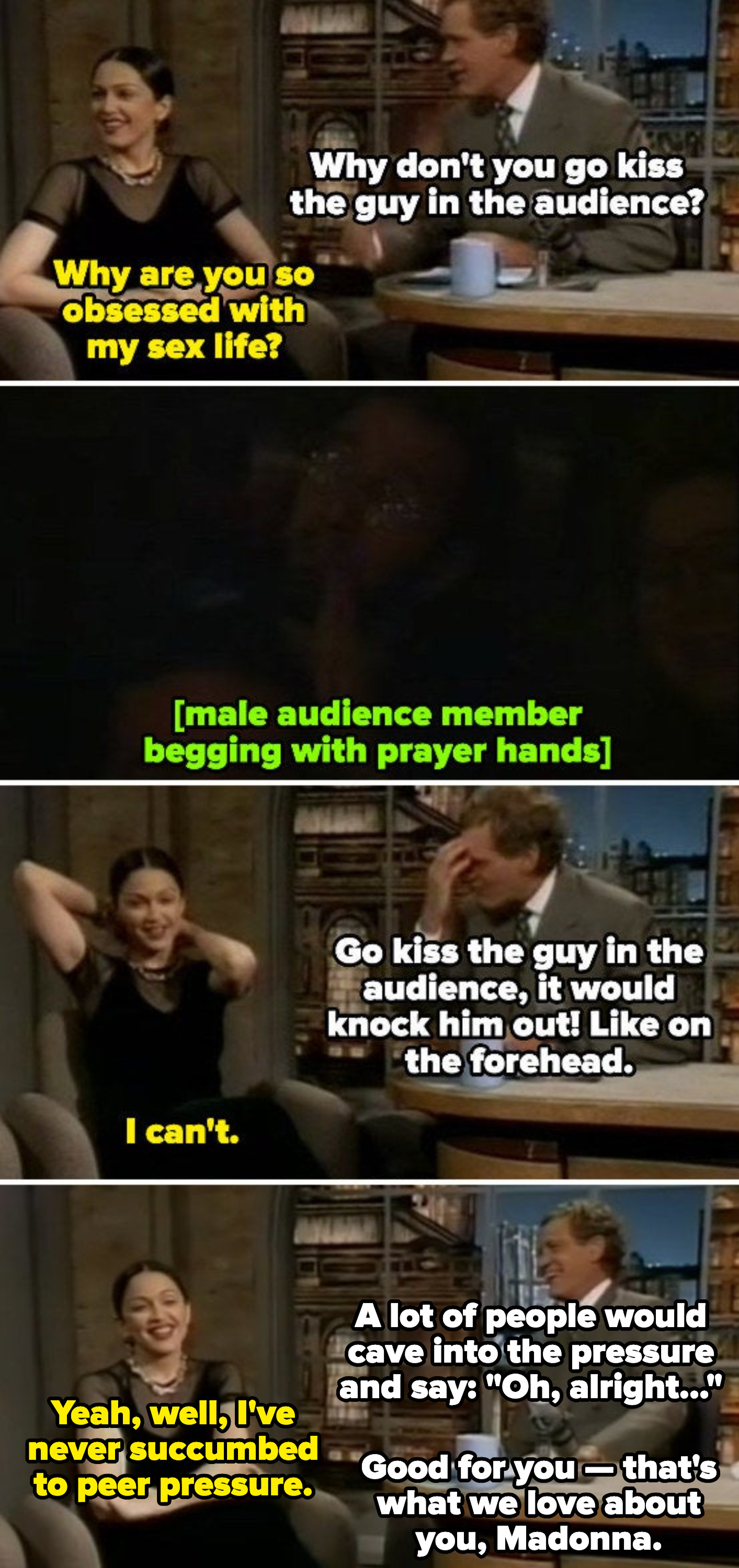 6.
When Conan O'Brien was staring at Nicole Scherzinger's chest, and she called him out.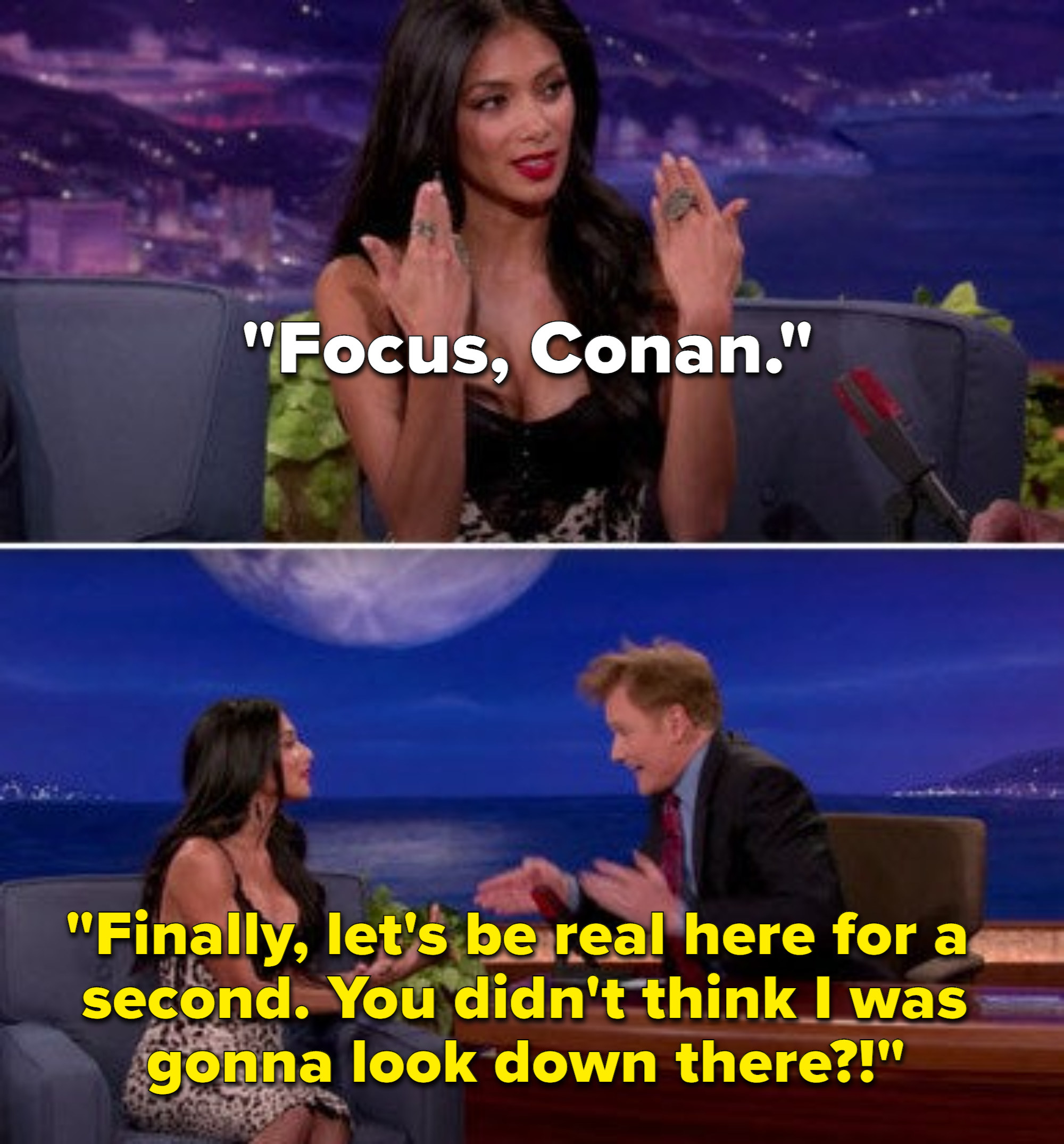 7.
When David Letterman had Britney Spears read a Top 10 List about things that would be different if she were president of the US, which made jokes of her struggles and of her intelligence.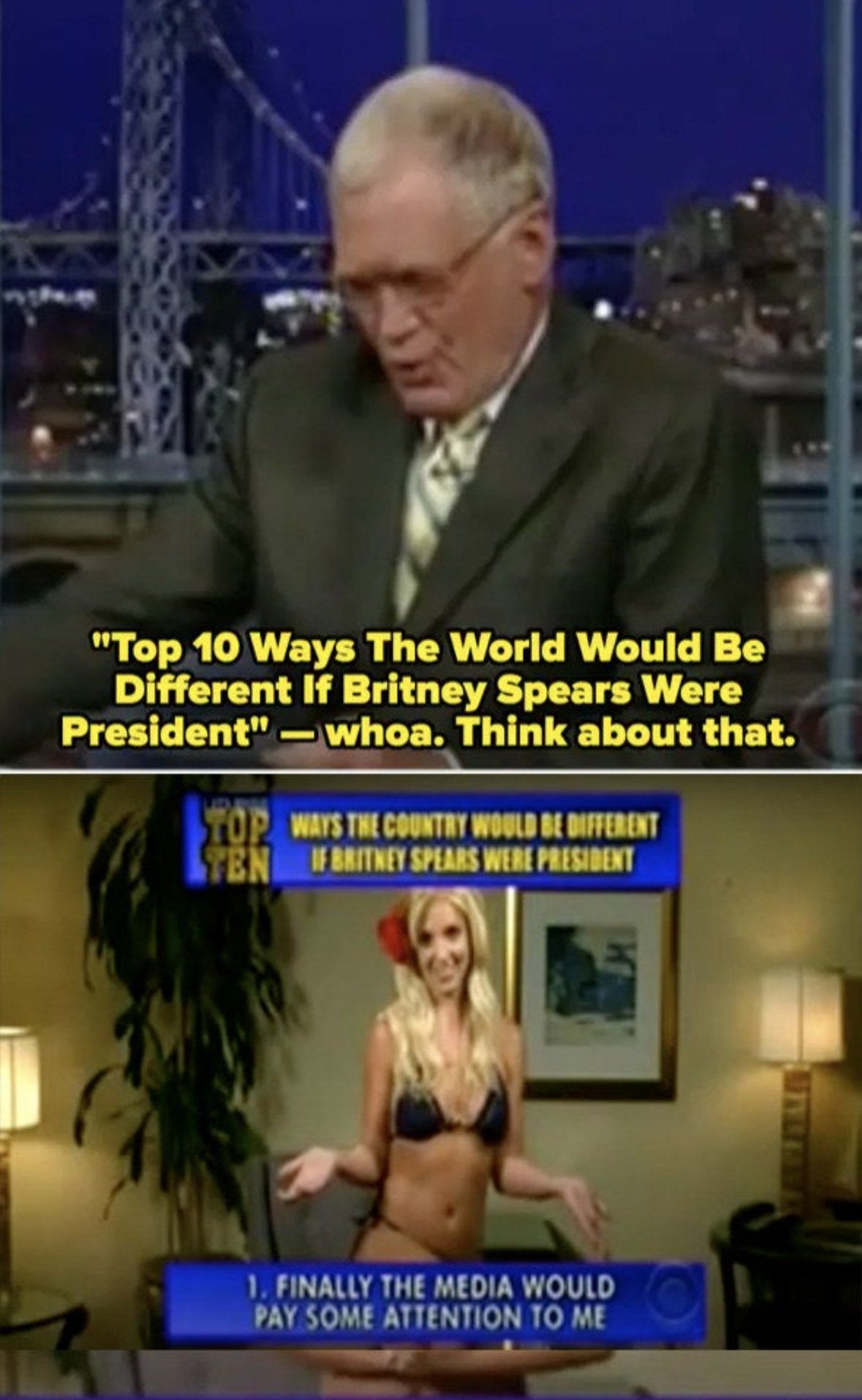 8.
When Megan Fox brought up that she was sexualized from a young age and Jimmy Kimmel shut her down and made jokes.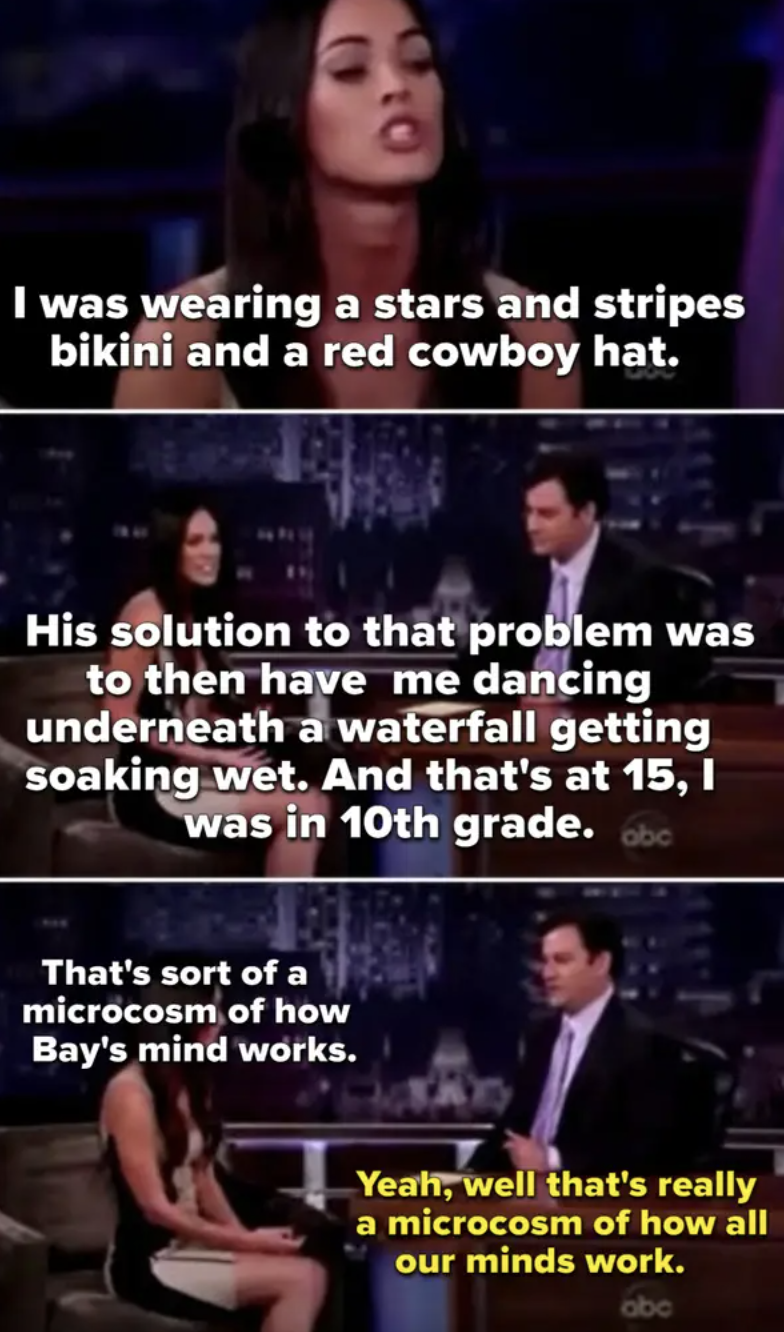 9.
When Jessica Alba described her reservations about wearing a revealing outfit while filming Honey, and David Letterman made sexual comments about it that made her uncomfortable.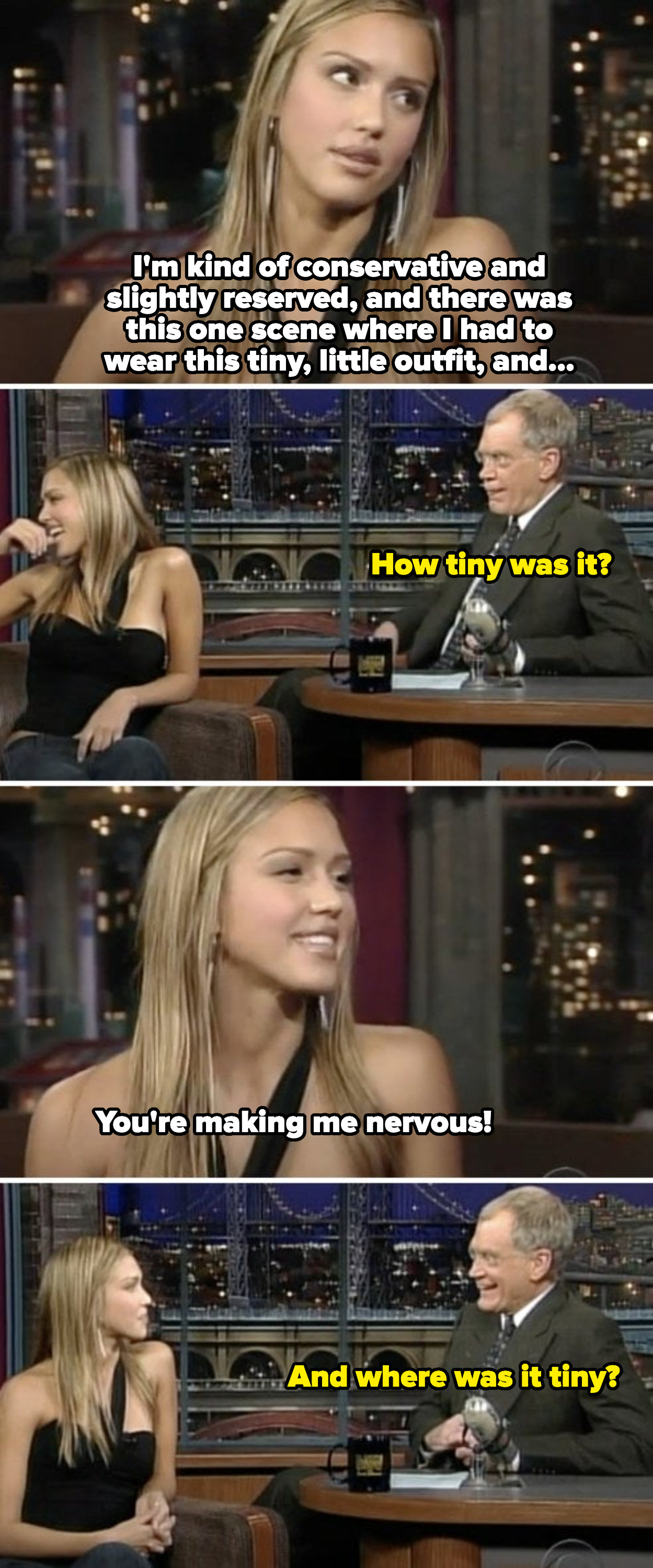 10.
When Janet Jackson told David Letterman she didn't want to talk about her performance at Super Bowl XXXVIII with Justin Timberlake, but he ignored her and still asked.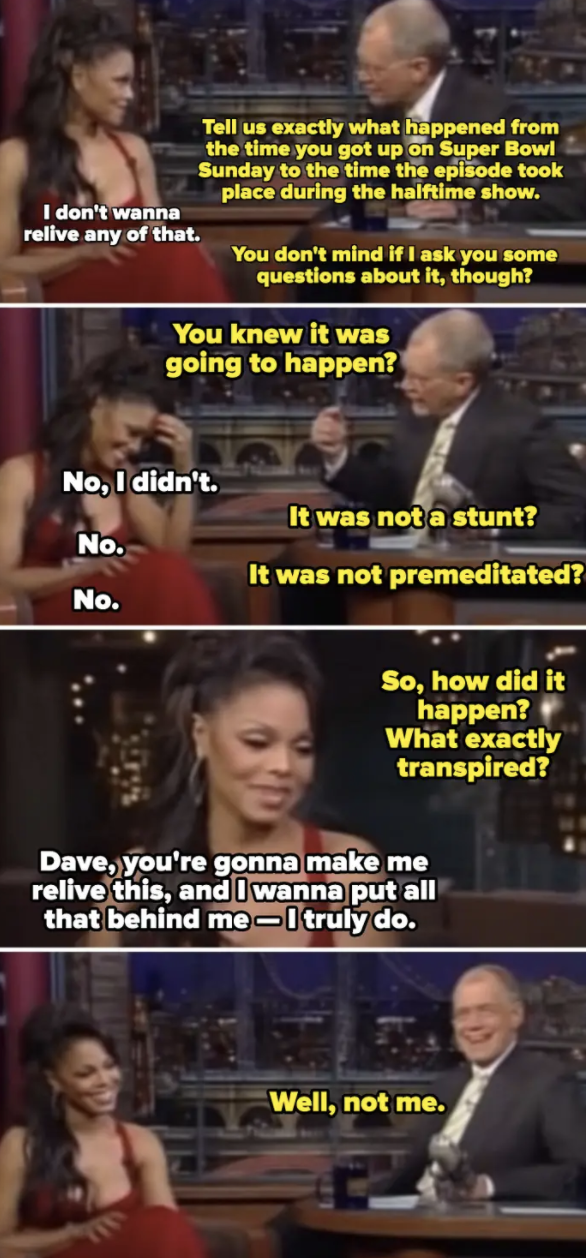 11.
When David Letterman sucked on Jennifer Aniston's hair.

12.
And lastly, when David Letterman asked Lindsay Lohan questions about rehab that hadn't been approved.