We recently asked the members of the BuzzFeed Community to show us their bad tattoos and the amazing cover-ups they got. Here are the best tattoo glow-ups:
1.
This angel that got a beautifully detailed upgrade: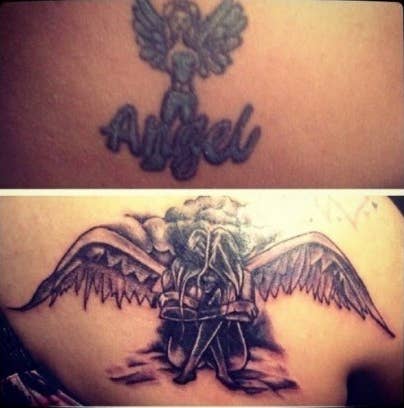 2.
This underwater-themed tattoo that got an epic makeover: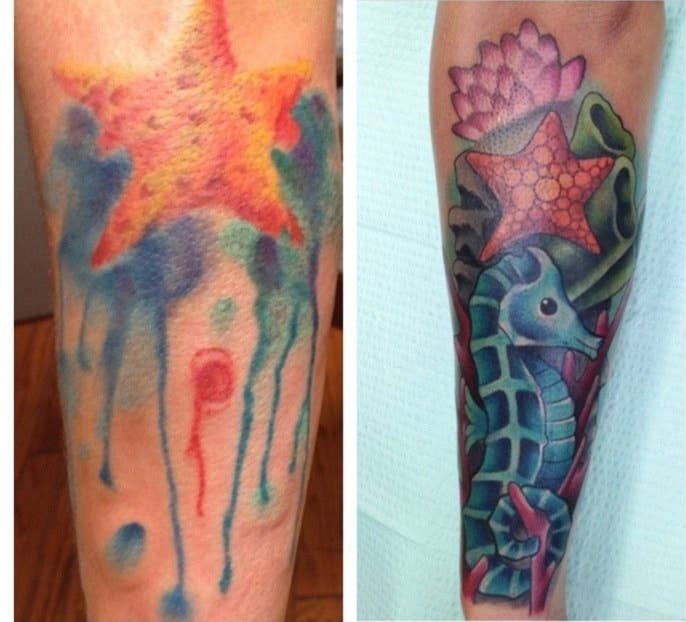 3.
This rose transformation: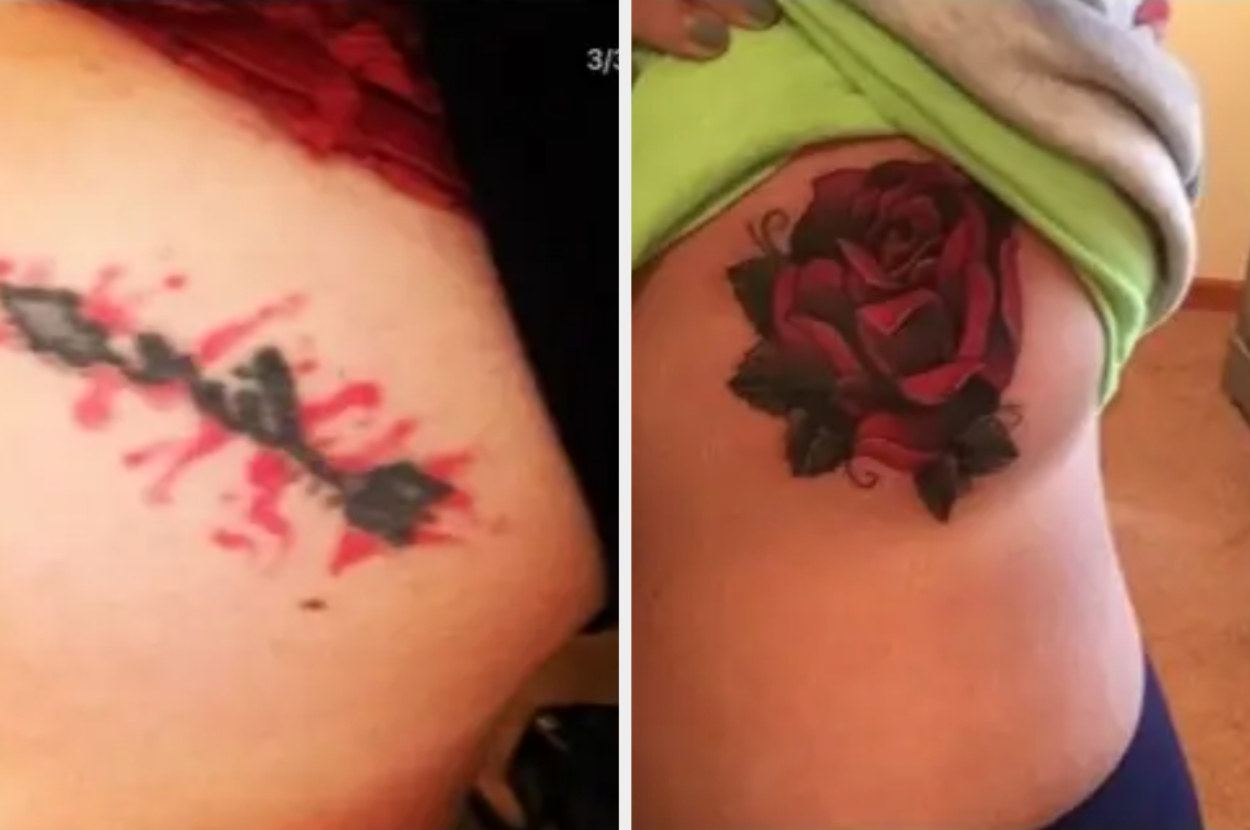 4.
These stars that covered up footprints and a shoddy tattooed name:
5.
This colorful flower that replaced an ill-fading tattoo: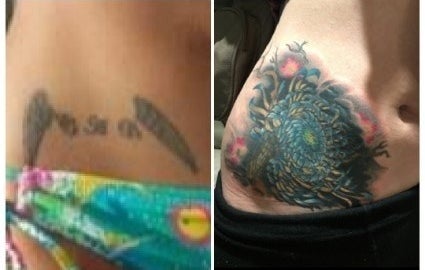 6.
This disfigured lightning bolt that got hidden by a Scottish thistle: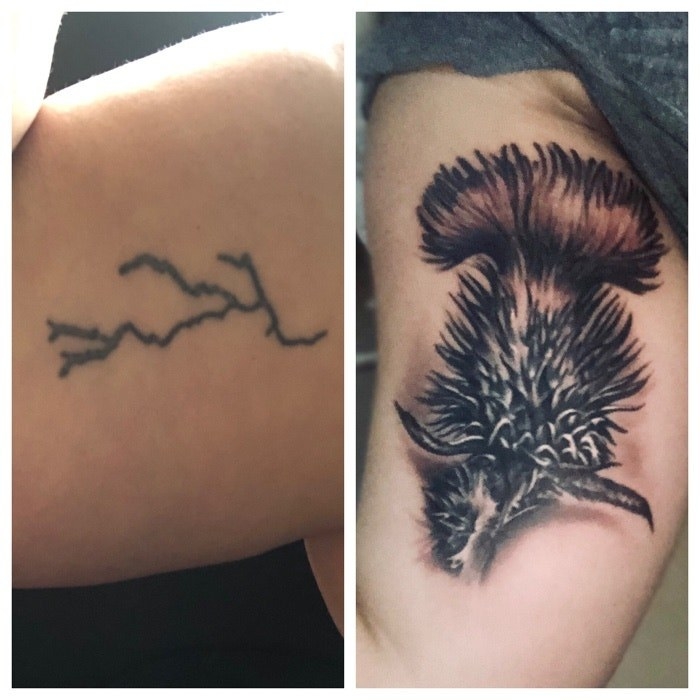 7.
This unintentionally phallic tattoo that's now covered by gorgeous wildflowers: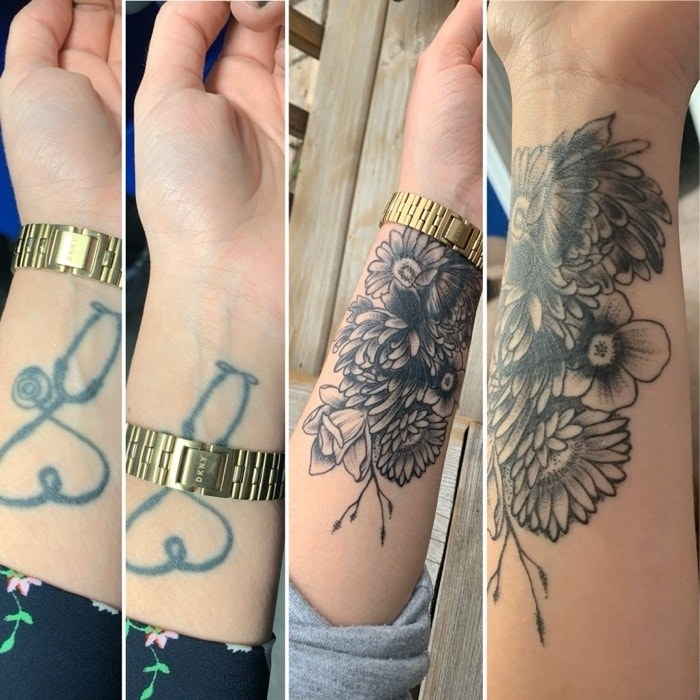 8.
This tattoo that was covered with a vibrant and dreamy scene: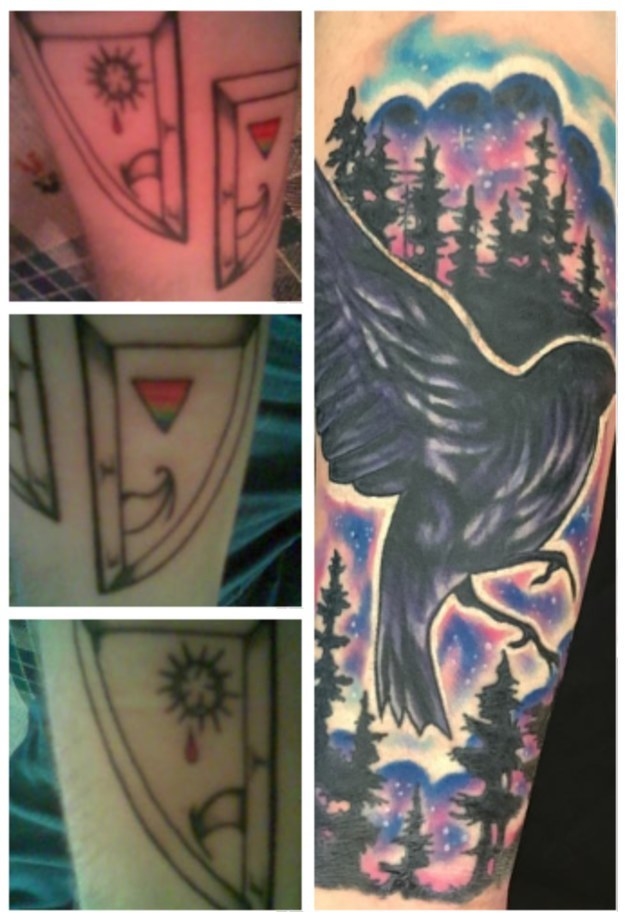 9.
This goat that shape-shifted into a dragon: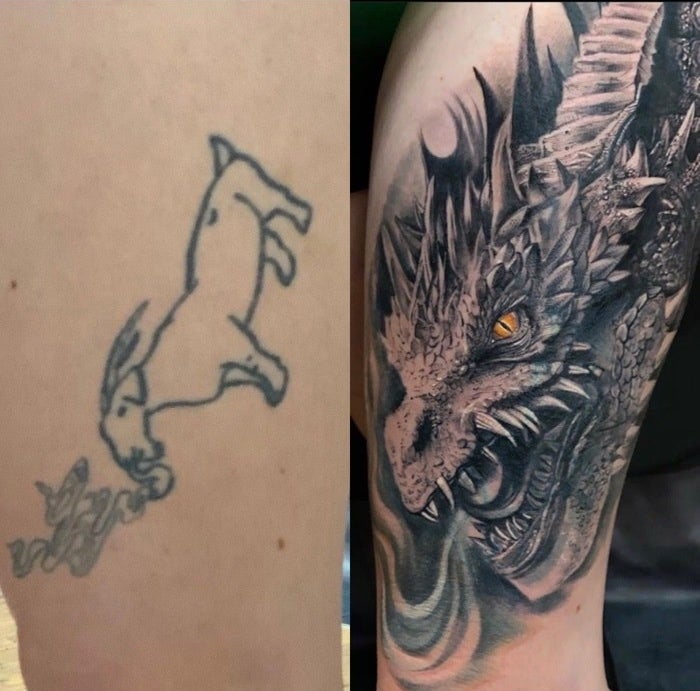 10.
This amateur sunset that turned into something of great quality: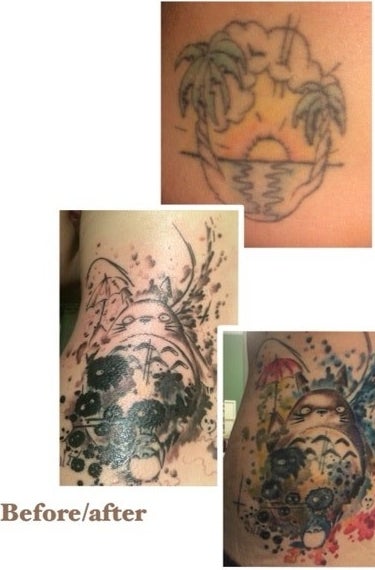 11.
This blotchy ink that was covered by a work of art: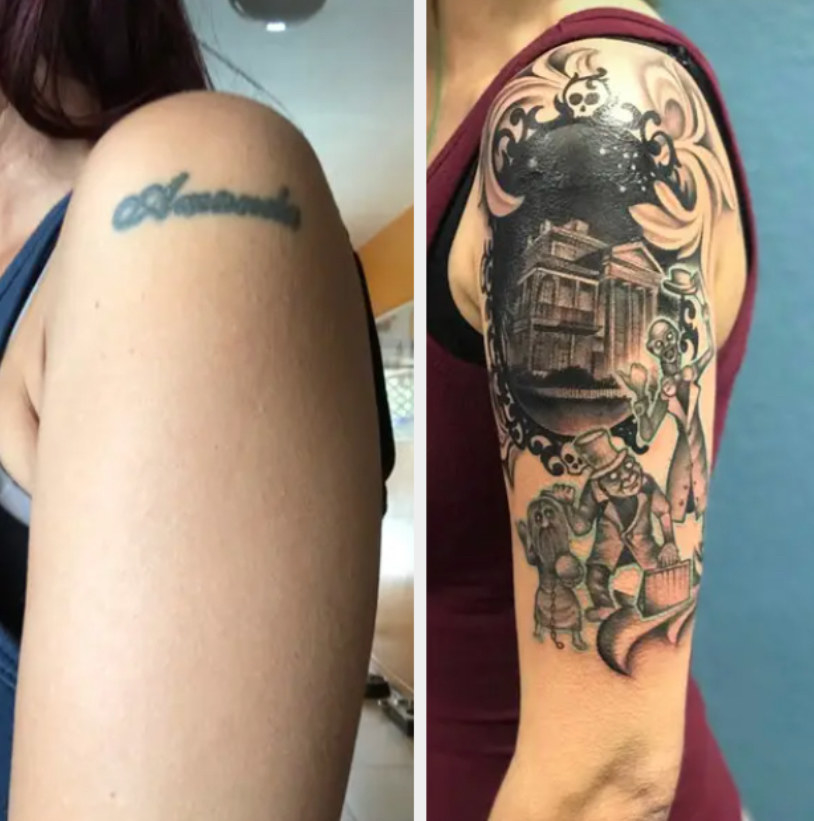 12.
This faded tat that was upgraded with a detailed horse: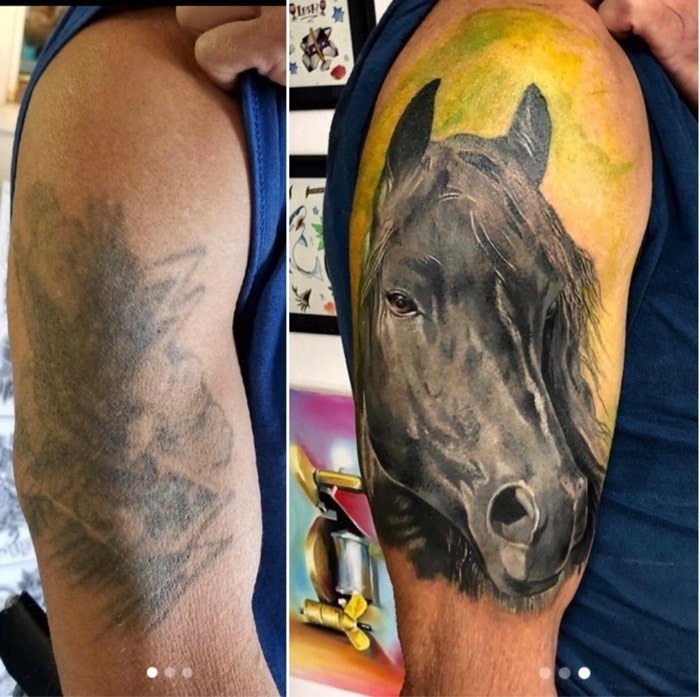 13.
This scenic and chromatic cover-up: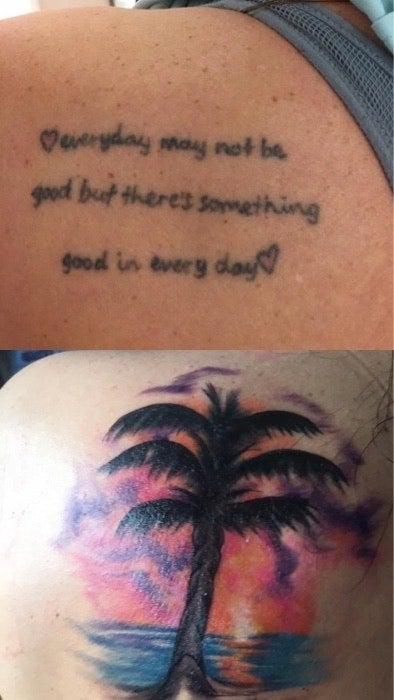 14.
This blurry bird that became a lovely flower: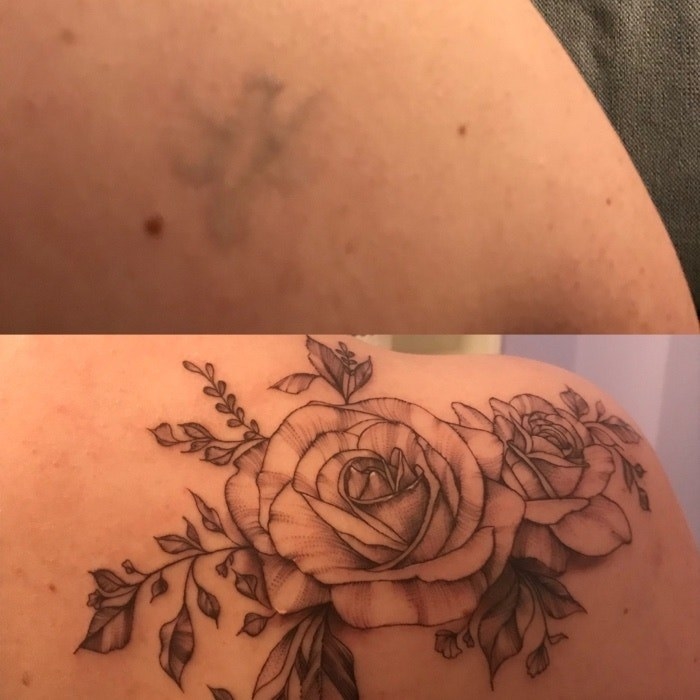 15.
These gorgeous flowers that camouflage a teenage stick-and-poke: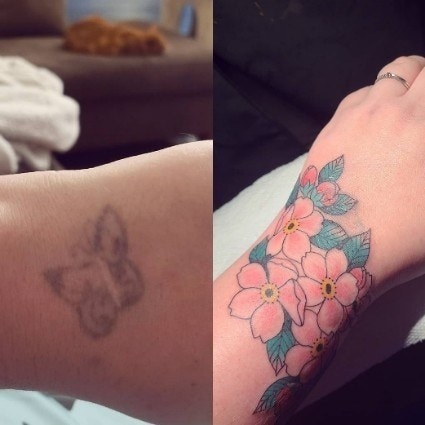 16.
This carelessly drawn phoenix that got a much-needed enhancement: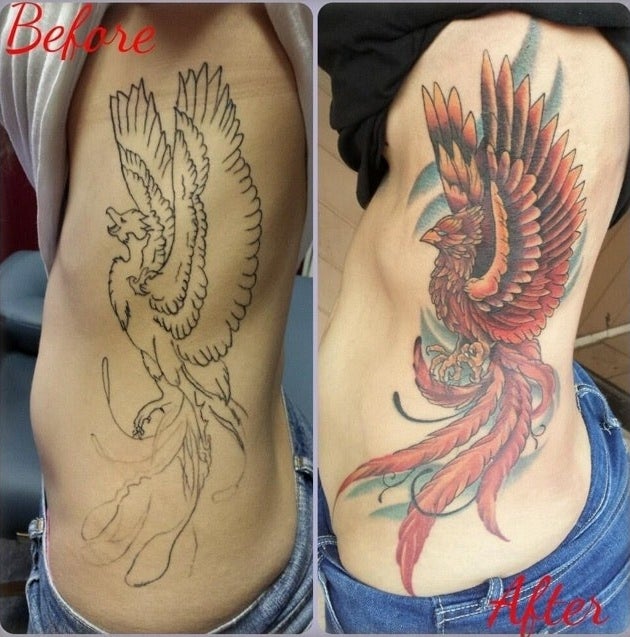 17.
This owl that disguised a poorly done heart: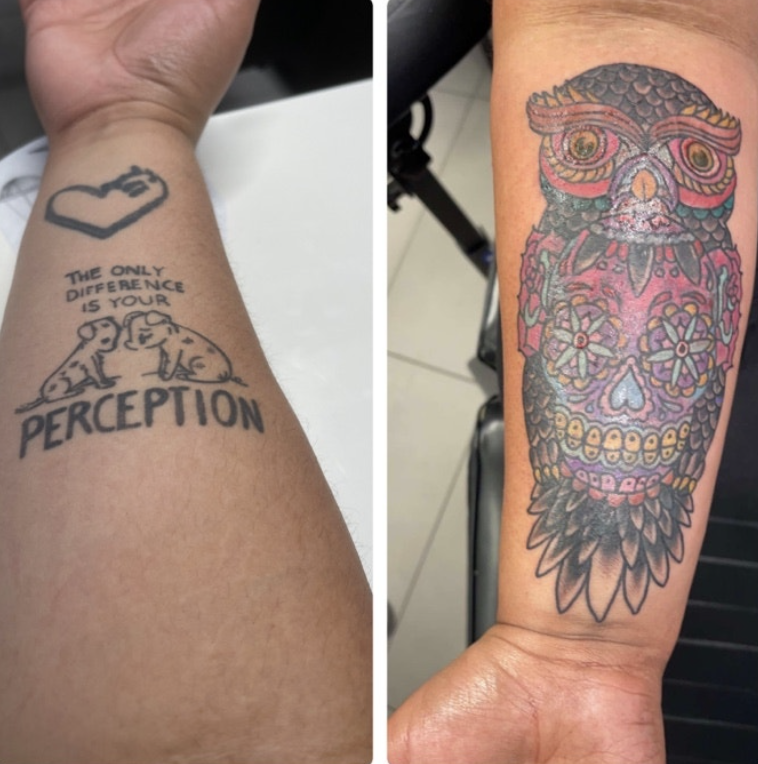 18.
And this peacock that veiled an unflattering quote design: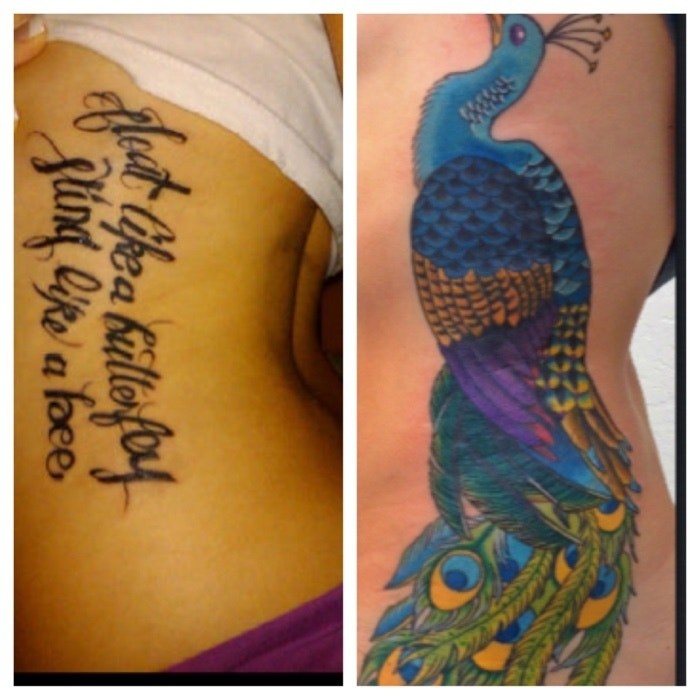 Do you have botched tattoos that you got covered up? Show us in the comments!