Most people are familiar with Chris Brown, Rihanna and their tumultuous relationship. The pair began dating around 2008.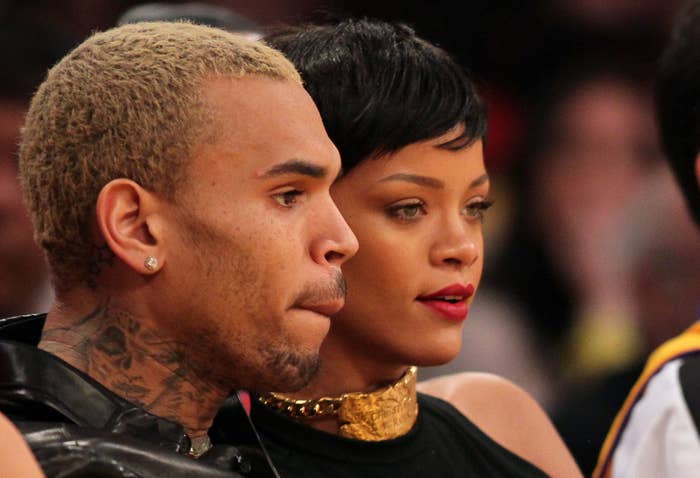 But a shocking and very public physical assault in 2009 left the 30-year-old singer with several cuts and bruises and would dramatically change their paths.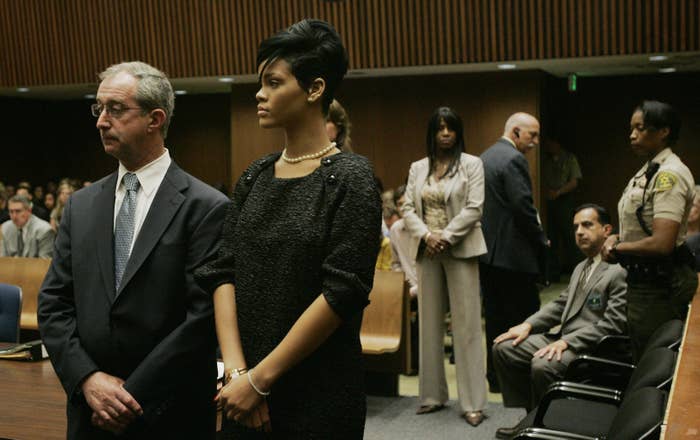 Brown pled guilty to felony assault and accepted a plea deal of community service and five years of formal probation as well as domestic violence counselling.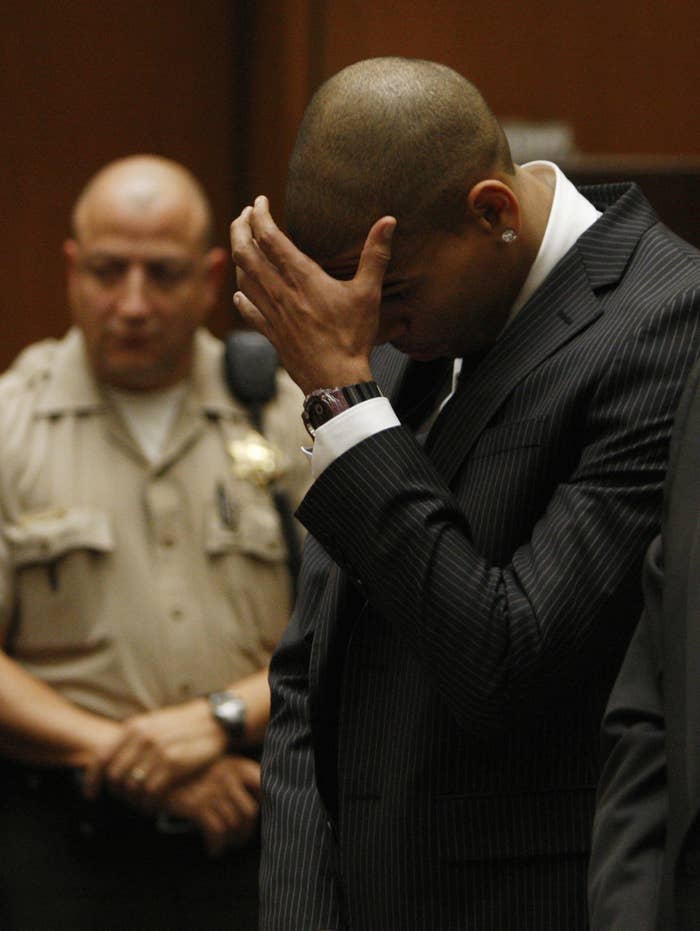 After splitting up, the pair reunited in 2012, even going so far as to record a duet called "Nobody's Business". They then finally called it quits in 2013. Rihanna would eventually give an interview with Vanity Fair about the end of the relationship, saying: "I was very protective of him. I felt that people didn't understand him. Even after … But you know, you realize after a while that in that situation you're the enemy." For his part, Brown later claimed the incident changed him, saying: "I felt like a fucking monster."
Fast forward to 2018, and it would seem that Brown still has his eye on the singer – but her fans aren't interested.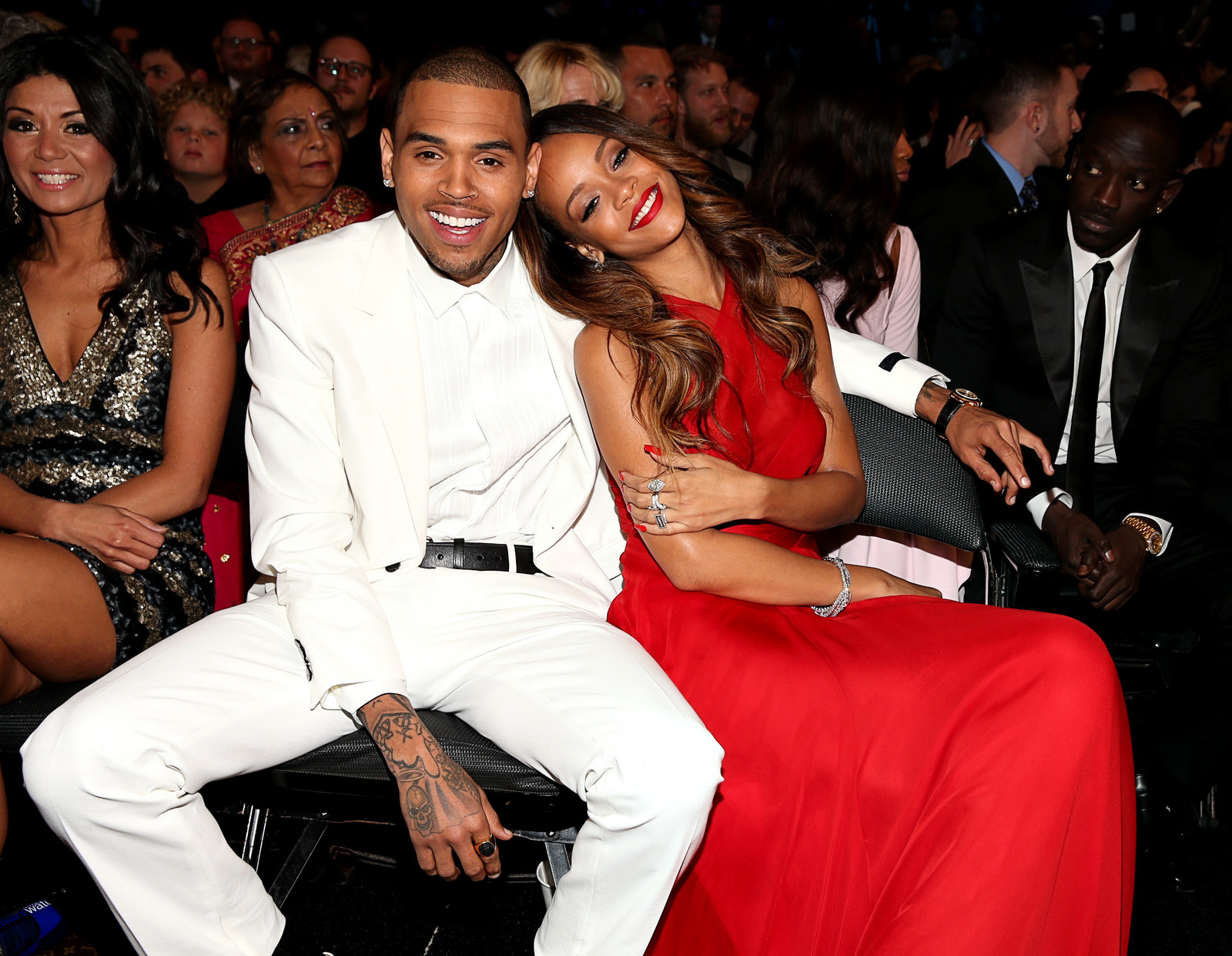 The "Pour It Up" singer and entrepreneur posted two photos in her Savage x Fenty range of underwear to promote her line for the Christmas season.
And camped out in her comment section was Brown, who appeared to be lost for words and commented twice on one post with the same emoji.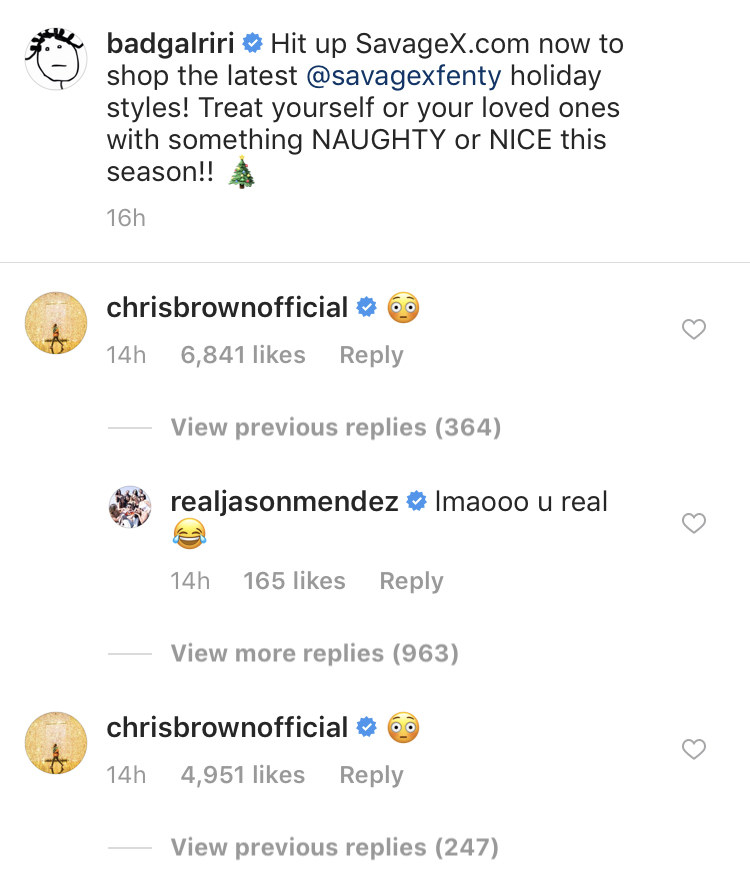 The Navy, as Rihanna fans are called, aren't taking the social media interaction lightly and have expressed their concern.
Some have pointed out that this seems to be a recurring thing with the 29-year-old singer. Last year, he provoked anger by commenting on an Instagram picture she'd posted prior to the 2017 Crop Over Festival in Barbados.
And some are ready to get involved.