Here's What Happened When "The Being Formally Known As Kanye West" Performed On "SNL" As A Bottle Of Sparkling Water
"I am YE."
So by now, you should have seen the music video for Kanye West and Lil Pump's single "I Love It" or at least be familiar with its oversized styling, which is a meme in itself.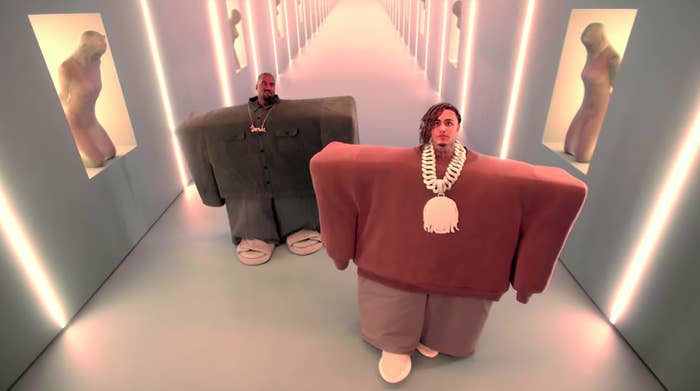 Well, the pair appeared on the season premiere of Saturday Night Live to perform their single. To mark the special occasion, they dressed as bottles of water.
Here's Kanye West dressed a bottle of Perrier sparkling water. Well, actually, it's "the being formally known as Kanye West", who is now just Ye. More to come on that later.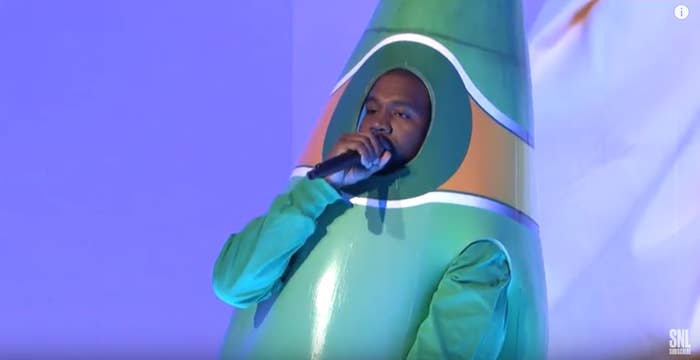 For those of you who don't enjoy sparkling water, Lil Pump offered viewers a still option.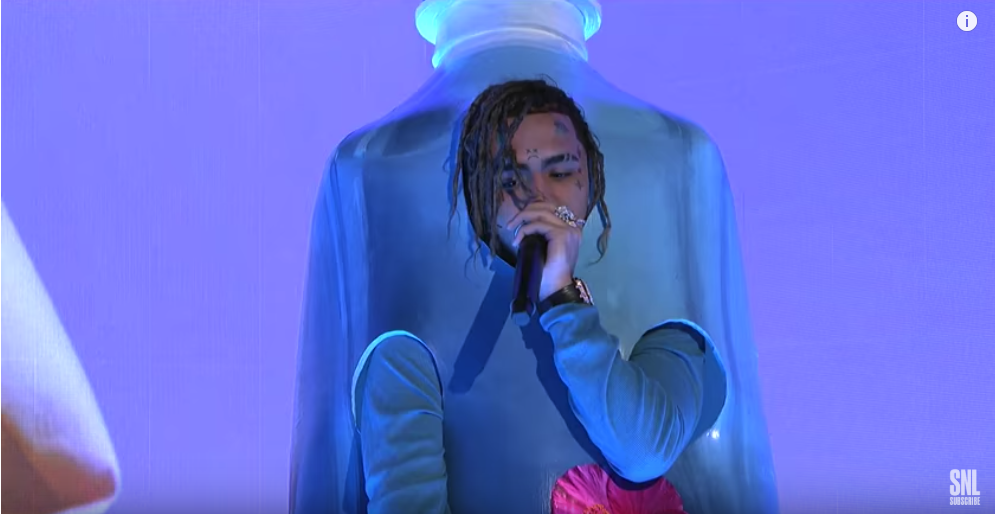 Naturally, people had some thoughts.
Rocking a Make America Great Again cap, West again took to the stage for his final performance of the night with Kid Cudi, 070 Shake, and Ty Dolla $ign.
And the whole thing wouldn't have been complete without a signature stream of consciousness from Ye or, depending on how you see it, a rant.
In clips being shared across social media by those who were in the studio, including comedian Chris Rock, West again called on people to "try love", and to stop following their minds and instead follow their hearts because "that's how we're controlled."
He said: "There's so many times I talk to, like, a white person about this and they say, 'How could you like Trump? He's racist.' Well, uh, if I was concerned about racism I would've moved out of America a long time ago."
The spontaneous speech drew a few claps, some boos, and an "oh my God" from Rock, who posted the whole thing on his Instagram story.

Ahead of his appearance on SNL, the Chicago rapper tweeted "I am YE", which people took to mean he had changed his name. Although it's kind of hard to tell because he could be saying that Kanye West is his "formal" title or it could be a spelling mistake, and he actually means "formerly".
Either way, Ye is a well-known nickname for "the being formally known as Kanye West" and was the title for his eighth studio album, which was released in June.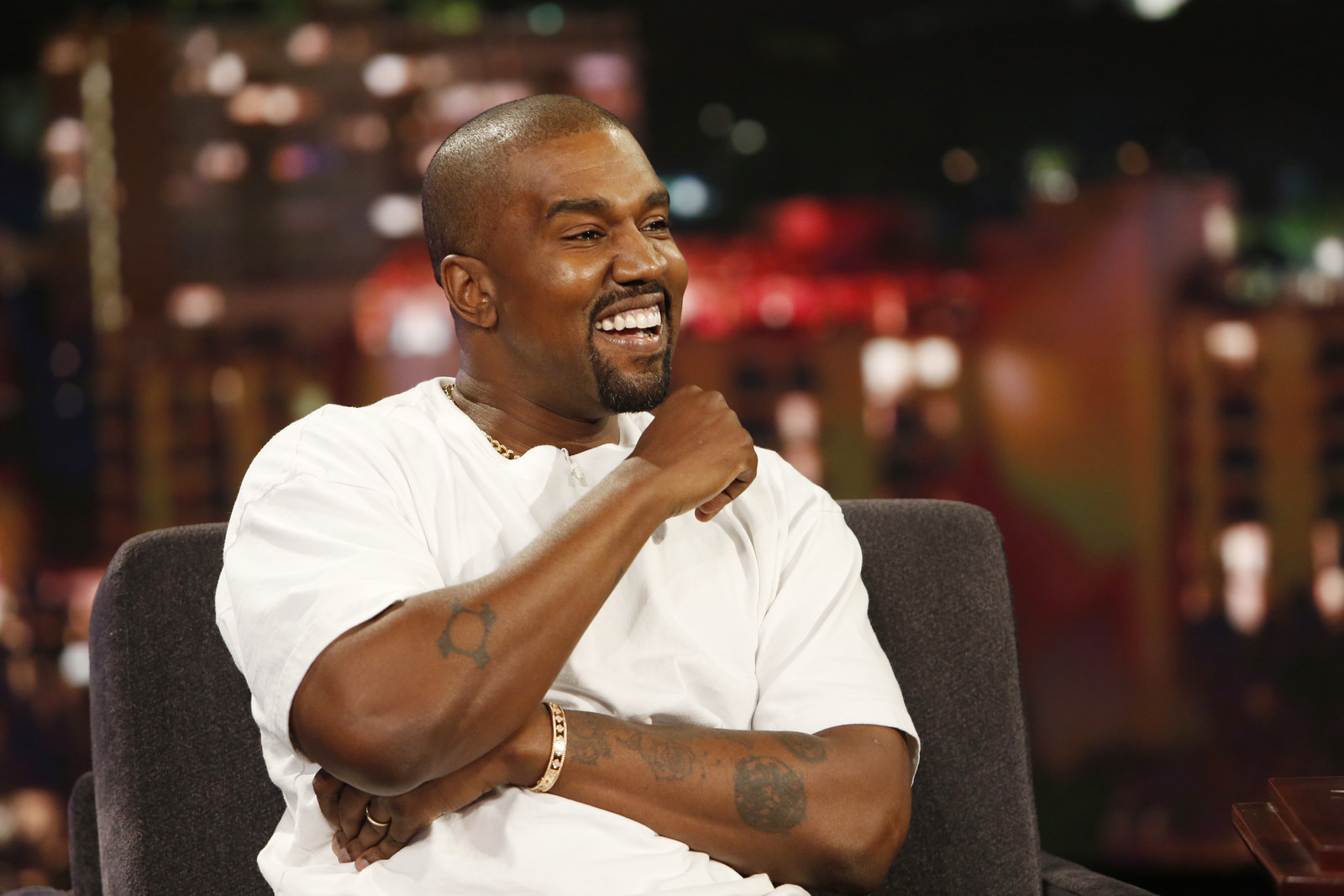 "I believe 'ye' is the most commonly used word in the Bible, and in the Bible, it means 'you'," West said of the album's title in an interview with veteran radio host Big Boy.

He added: "So I'm you, I'm us, it's us. It went from Kanye, which means the only one, to just Ye — just being a reflection of our good, our bad, our confused, everything. The album is more of a reflection of who we are."
Earlier this week, Ye promised fans that he would be delivering his third project of the year, an album titled Yandhi.
At the time of posting this article, however, the album Yandhi remains unreleased.
Ye's fans are stressed.
Fans will just have to wait and see what the old Kanye, who became the new Kanye, who is now just Ye does next.
giphy.com