Hailey Bieber Will Be Celebrating Halloween As A Christian Woman And Claiming Candy On God's Behalf
"I am claiming all candy for the glory of God and the celebration of Saints."
Hailey Bieber plans on celebrating Halloween and she wants everyone to know that she will be claiming "candy for the glory of God and the celebration of Saints".
The model made a declaration that her faith and Halloween were not in competition — but instead the occasion had been redefined — by echoing the words of Nathan Finochio, a teaching pastor at the Hillsong church in New York City.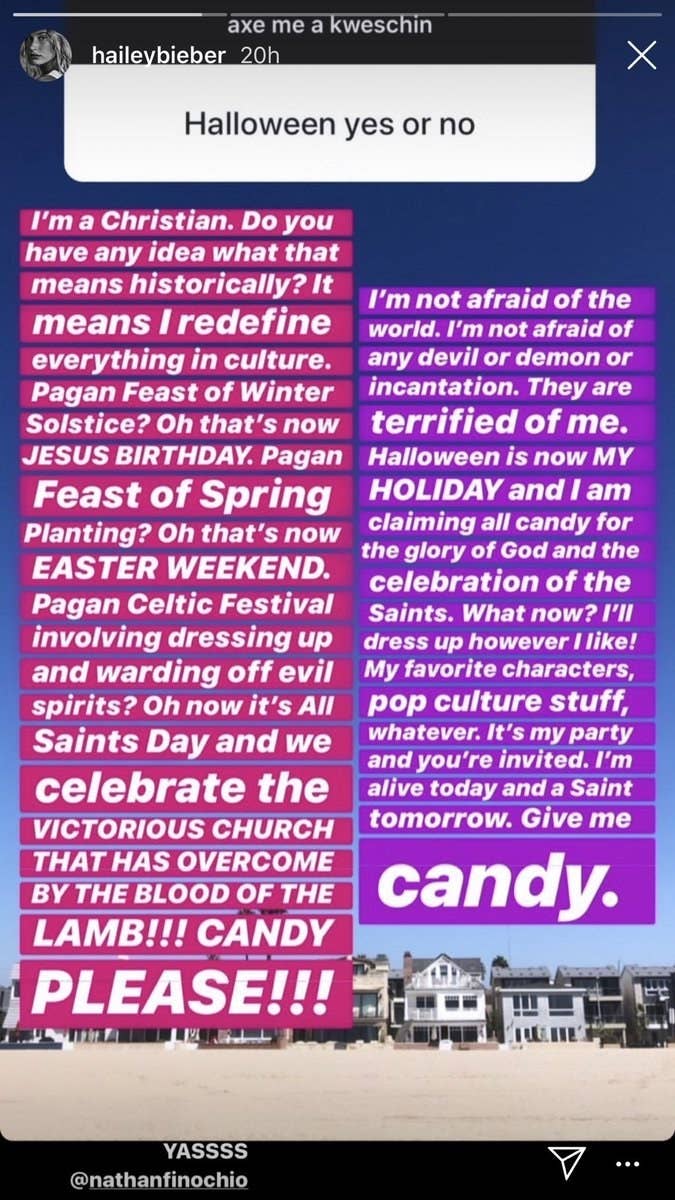 The response, shared on her Instagram story declared: "I'm a Christian. Do you have any idea what that means historically? It means I redefine everything in culture."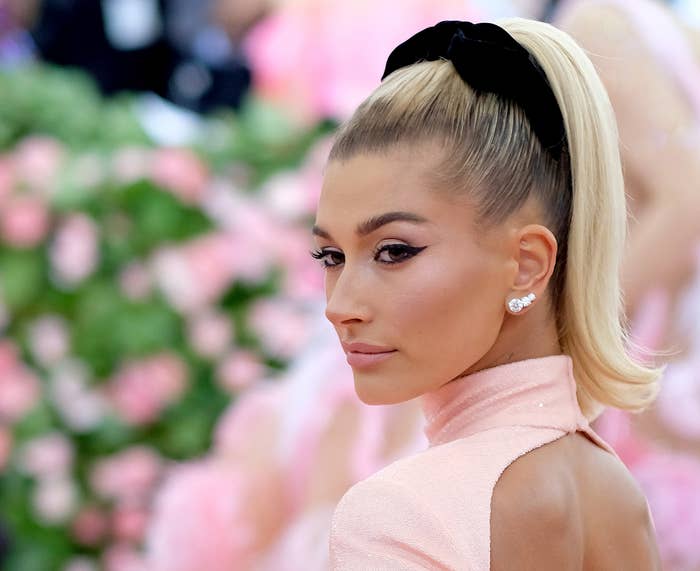 The explanation was in response to a question submitted on Instagram which asked if Halloween was a "yes or no".
The 22-year-old, who recently celebrated her formal wedding ceremony to husband Justin Bieber, showed her support for Finochio's message with a repost and added "YASSSS".
Last week, Hailey, who was raised as an Evangelical Christian and attends Hillsong Church with Justin, was branded a "fake Christian" after she asked her followers for costume ideas.
Hailey responded to the criticism by sharing that she planned on letting her future children celebrate Halloween too.
The debate around whether Christians should participate in Halloween celebrations is something that has raged on in some church communities and divided opinion.
As for Hailey, she appears to be all in.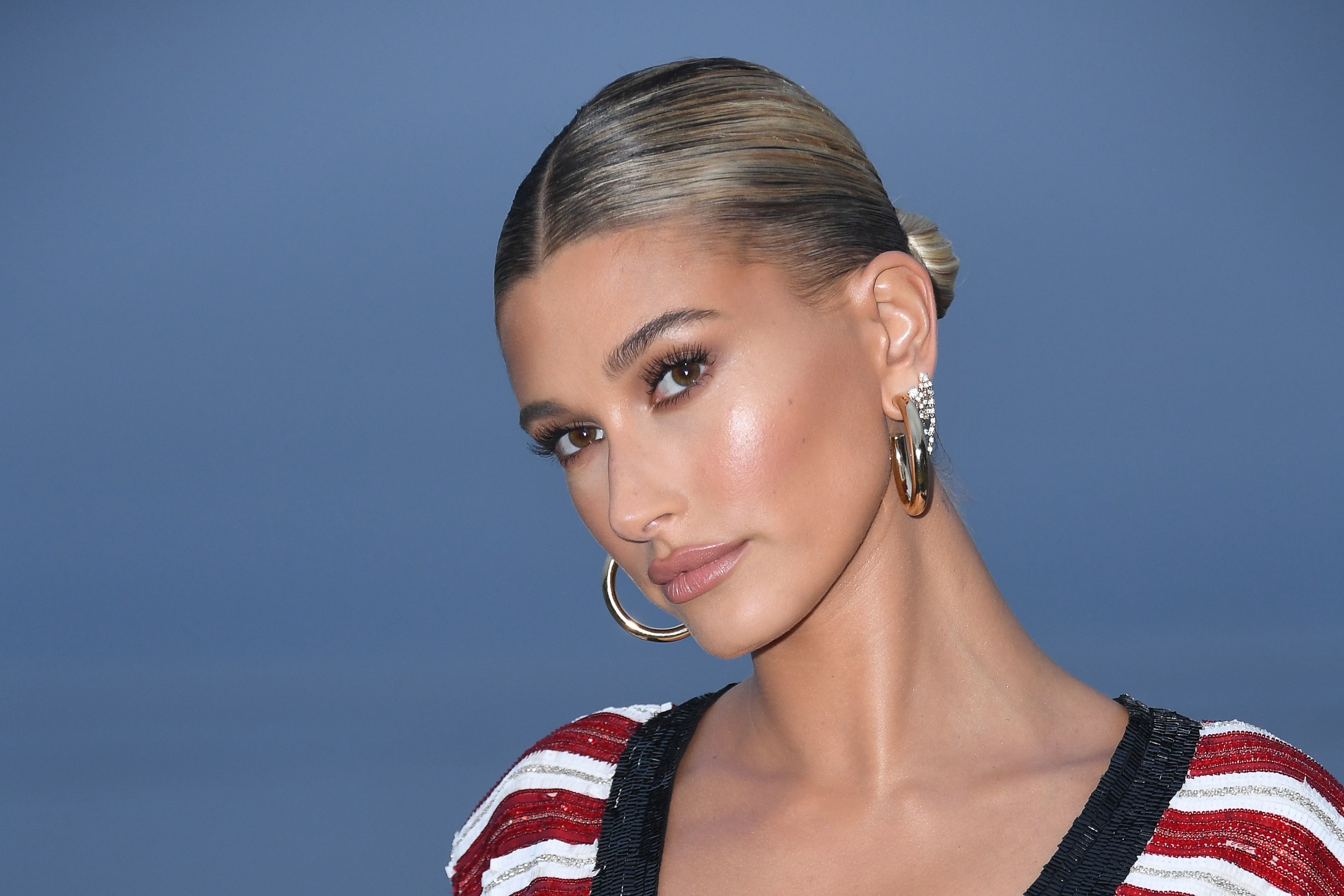 CORRECTION
The quote on Hailey's Instagram story is from Nathan Finochio. An early version of this post misattributed the quote.