This year, the Toronto International Film Festival showcased fabulous actors at the top of their game, but in movies that were merely good, ones with solid construction and thoughtful direction, but had little by way of the artistic daring or cinematic spark that TIFF 2013 had in ample supply.
One film that stood out as an exception this year, however, was the electrifying psychological thriller Nightcrawler, which is also an acidic media satire that is also a showcase for arguably Jake Gyllenhaal's most fully realized performance to date. He plays Lou Bloom, a relentlessly ambitious and upbeat bottom feeder who discovers a passion (and talent) for capturing the kind of lurid crime scene footage that is the stock-in-trade for local TV news. Writer-director Dan Gilroy dares us to connect with Lou even as we're horrified by his actions. His camera is always alive, even when it's simply watching Lou wear down the defenses of his self-possessed (and morally empty) producer, played perfectly by Rene Russo. This is a dark, biting movie, and it was one of the best things we saw at TIFF this year.
Distribution: Opening on Oct. 31, from Open Road Films. —Adam B. Vary
For The Imitation Game and The Theory of Everything
Benedict Cumberbatch and Eddie Redmayne were the Brits everyone at TIFF was talking about, thanks to their impressive, attention-grabbing performances in this pair of biopics from directors Morten Tyldum and James Marsh, respectively. As cryptanalyst Alan Turing, Cumberbatch keenly modulates his character's brilliance through Asperger-like social discomfort, while, as physicist Stephen Hawking, Redmayne makes a remarkable physical transformation to portray the effects of ALS. But the women at their side deserve a salute as well, even if they don't get as much of the spotlight — as fellow Bletchley Park recruit Joan Clarke, Keira Knightley's essentially Cumberbatch's platonic leading lady, while a great Felicity Jones gives an intensely nuanced performance as Hawking's wife and caretaker Jane.
Distribution: The Imitation Game opens Nov. 21 from the Weinstein Company. The Theory of Everything opens Nov. 7 from Focus Features. —Alison Willmore
For Men, Women & Children
It's bad enough that the latest movie from Up in the Air director Jason Reitman tries to take on seemingly every imaginable internet woe (from porn to MMORPG addiction to Ashley Madison) in a hamfistedly alarmist fashion. But did it also have to turn its mommies into such monsters? Judy Greer plays a mom who's managing her teenage daughter's sexy photo paywall site, while Jennifer Garner's a parent so insanely protective, she tracks her kid's movements like an endangered animal. These aren't just thankless roles, they're caricatures, which is doubly disappointing given the way Reitman's directed such great female characters in the past.
Distribution: Opening Oct. 17 from Paramount Pictures. —A.W.
For Still Alice
Julianne Moore is phenomenal as the eponymous Alice, a Columbia University linguistics professor who's diagnosed with early onset Alzheimer's at age 50. But it is Kristen Stewart as Lydia, the youngest of Alice's three children, who is the biggest surprise. Lydia is the most rebellious of her siblings and is, against her parent's wishes, living in Los Angeles in pursuit of an acting career. But in the wake of her mother's diagnosis and decline, it's Lydia who shows the most kindness and patience. Moore and Stewart's scenes together are extremely touching, and Stewart's performance may finally separate her from the Twilight franchise that made her famous. With this role, the actress proves she can seamlessly go from soft and delicate, as Lydia tries to understand or justify Alice's somewhat irrational actions, to emotionally strong particularly through the worst moments of Alice's decline.
Distribution: Sony Pictures Classics picked up Still Alice, with no release date announced yet. — Emily Orley
For The Good Lie and Wild
It's been a long while since this Oscar-winning actress has had a role that made a major impression, and this year, she has two. In The Good Lie, Witherspoon plays Carrie, a tenacious Kansas City woman who helps a group of Sudanese refugees acclimate to their new lives in the U.S. It's a supporting role — we don't meet Carrie until after we've experienced the hell the refugees, known as the Lost Boys of Sudan, had to go through to escape their war-torn country — and it allows her to give the kind of loose, lived-in performance she's rarely been asked to take on.
In Wild, by contrast, Witherspoon is in practically every frame — and she's never been more alive. Based on author Cheryl Strayed's memoir of her 1,100-mile hike along the Pacific Crest Trail, Wild gives Witherspoon the chance to stretch into some rough, self-destructive behavior (i.e., serially cheating on her husband and abusing heroin) without ever falling into look-how-dark-and-dirty-I-can-get self indulgence. It should easily be among the very best performances from any actor or actress this year.
Distribution: The Good Lie opens Oct. 3 from Warner Bros.; Wild opens Dec. 5 from Fox Searchlight. —A.B.V.
Draws: Kristen Wiig and Jennifer Aniston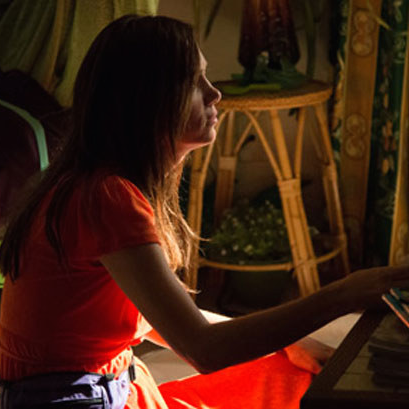 For Welcome To Me
Kristen Wiig takes a break from comedy to step into the shoes of Alice Klieg, a woman living with borderline personality disorder who has gone off her medication. When Alice wins the lottery, she decides to pay for the production of her own talk show in which nothing is off limits — one day, Alice is recreating a childhood trauma, the next she is neutering dogs on set. While Wiig is impressive as Alice, the movie has its issues, including the fact that it never addresses the serious implications of Alice's disorder head on.
Distribution: Not yet! — E.O.
For Cake
This movie is slow at times and leaves some questions unanswered, but that shouldn't detract from Jennifer Aniston's fantastic portrayal of Claire Simmons, a woman living with chronic pain and burn scars covering most of her body. She begins to see the ghost of a woman who was in her pain support group but committed suicide (Anna Kendrick) and goes searching for answers as to why she's being haunted. The movie is a far cry from the other film Aniston stars in later this year, Horrible Bosses 2, and reminds the audience that just because the actress has taken on lighter parts, she can still play someone extremely raw and downright mean, while also maintaining a sense of vulnerability.
Distribution: Not yet! — E.O.
Winner: Phoenix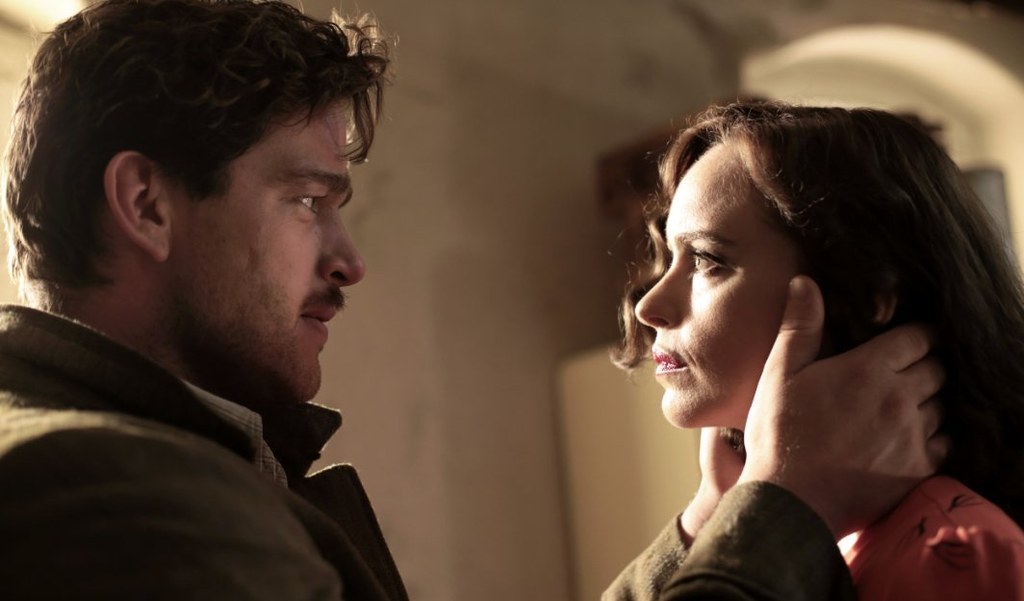 One of the greatest, and definitely the most haunting, films at the festival is this German drama, which inserts a touch of Vertigo into a post-World War II story. Nina Hoss is shockingly good as a survivor of the camps who returns to a ravaged Berlin with a reconstructed face following a gunshot wound, only to be told the husband she's been longing to see may have betrayed her. She feels like she's no longer herself, which the movie spins into a devastating tale about how we process, or ignore, atrocities.
Distribution: Sundance Selects picked up Phoenix, with no release date announced yet. —A.W.
For Top Five
Chris Rock both directed and stars in Top Five, and should be lauded for both. The movie is about comedic actor Andre Allen (Chris Rock) who, after years of playing a big bear (literally), tries to redefine his career with a film about the Haitian revolution. On the day of the film's release, Andre tries to convince the public to take him and the movie seriously, while also fielding questions from reporter Chelsea Brown (Rosario Dawson), who's tagging along on his publicity ride. The film addresses cultural, political, racial, and socioeconomic issues, while also allowing room for some adorable flirtation between Andre and Chelsea. Rock is the perfect mix of funny and romantic, making Top Five a film that's not to miss.
Distribution: Paramount picked up Top Five (for a staggering $12.5 million), with no release date announced yet. — E.O.
Loser: Black & White
Elliot Anderson (Kevin Costner) and his wife have been caring for their biracial granddaughter Eloise (Jillian Estell) for the last seven years, after their daughter died during childbirth and the baby's father was deemed unfit due to his drug addiction. When Elliot's wife is killed suddenly in a car crash, Eloise's paternal grandmother Rowena (Octavia Spencer) challenges Elliot for custody, arguing the child should instead live with her black relatives. The movie has the potential to foster an honest conversation about race in America, but instead, it spends much of its runtime playing up stereotypes with both its white and black characters.
Distribution: Not yet! — E.O.
Winners: Bill Murray and Melissa McCarthy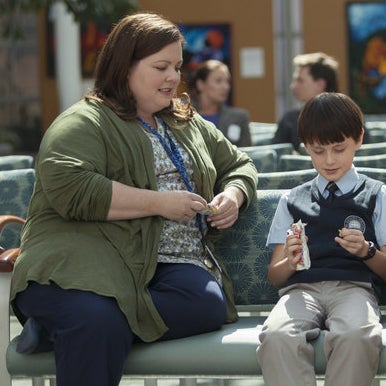 For St. Vincent
Writer-director Theodore Melfi's feature debut follows a rather standard slovenly-older-man-is-adorably-redeemed-by-a-plucky-young-kid formula. But within it is one of Bill Murray's most appealing performances in ages. As the titular gambling and drinking Vietnam vet, Murray knows he's in a sentimental movie, and so he steers as far away from sentimentality as possible. Better still, Melissa McCarthy, as the single mother forced to let Vincent babysit her young son (Jaeden Lieberher), finally has a chance to play a dramatic role that doesn't require her to be an out-of-control mess. And she kills it. It's a reminder that even the most predictable movie plot can be brought to life by great actors who commit fully to their roles.
Distribution: Opening on Oct. 10, from The Weinstein Company. —A.B.V.
Winner: Paul Dano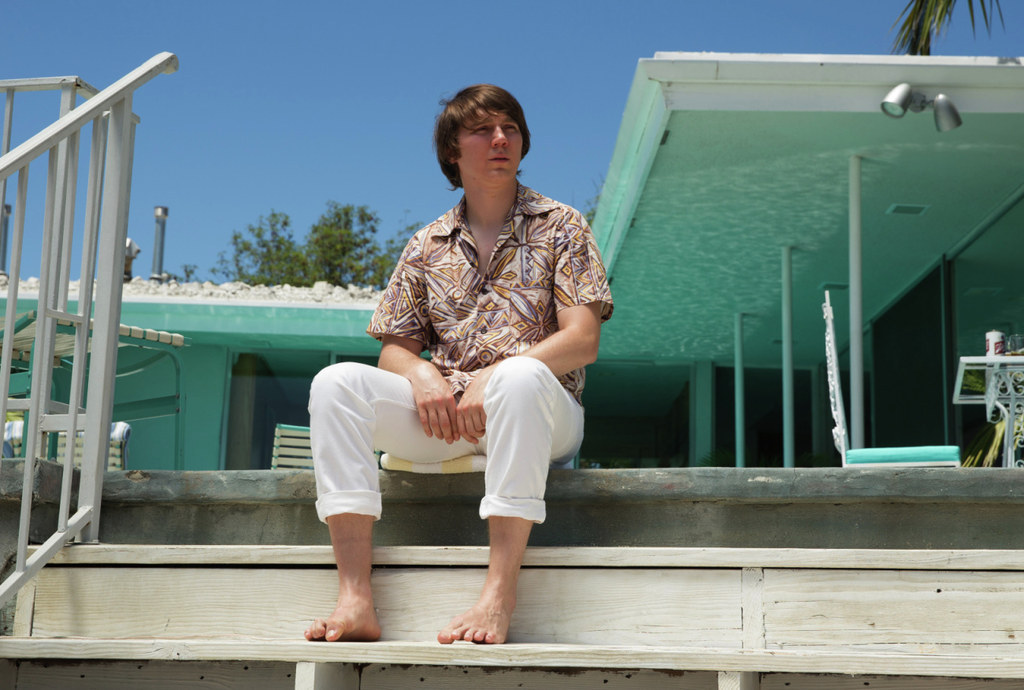 For Love & Mercy
The unusual structure of this musical biopic — with Paul Dano and John Cusack playing troubled Beach Boys genius Brian Wilson in the '60s and '70s, and '80s and '90s, respectively — won a great deal of acclaim after its TIFF premiere, but much of the film left me cold. I didn't feel a connection between Dano and Cusack's performances, and longtime producer Bill Pohlad, in his directorial debut, relies too much on the assumption that we will find Wilson's unceasingly difficult life inherently compelling. (There is only so much one can take of watching Wilson acquiesce to being bullied over and over and over again.)
Dano, thankfully, pours himself into capturing Wilson's literally crazed creative drive with an uncanny verve. He's so good — and so essential to the film's ability to make us care about Wilson — that I wished he was in a different movie.
Distribution: Lionsgate and Roadside Attractions acquired the U.S. distribution rights for Love & Mercy, with no release date announced yet. —A.B.V.
Loser: The Last Five Years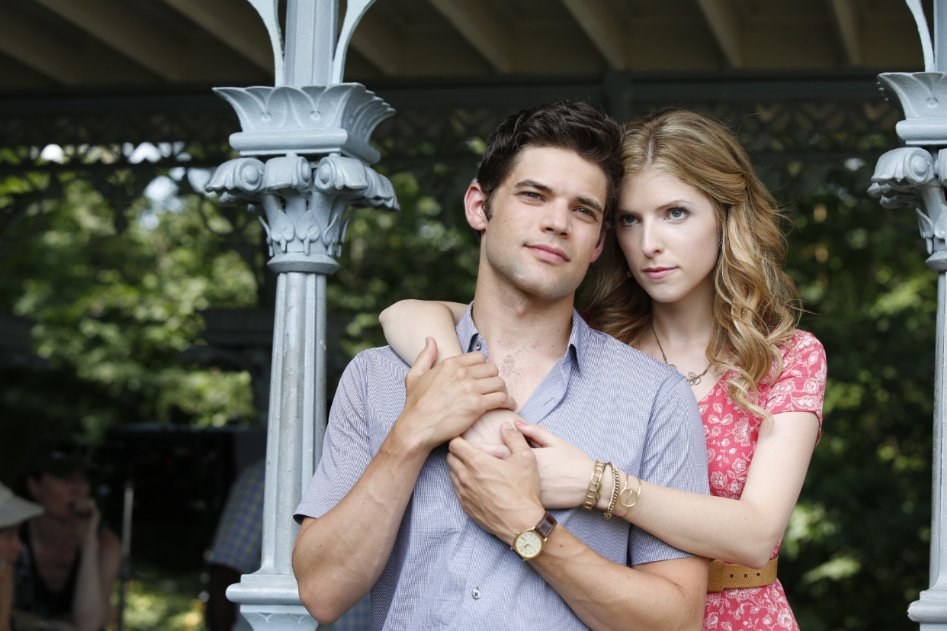 This adaptation of an off-Broadway musical should have perhaps remained on stage. The story chronicles the breakup between Cathy (Anna Kendrick) and Jamie (Jeremy Jordan) after five years together, with Cathy telling the story from the present day backward and Jamie doing the opposite. But that distinction is never made clear. While Kendrick and Jordan can belt out each and every note expertly, and do have great chemistry, nearly every word is sung, making the story hard to follow.
Distribution: Opening on Feb. 14, 2015, from RADiUS. — E.O.
Winner: Pride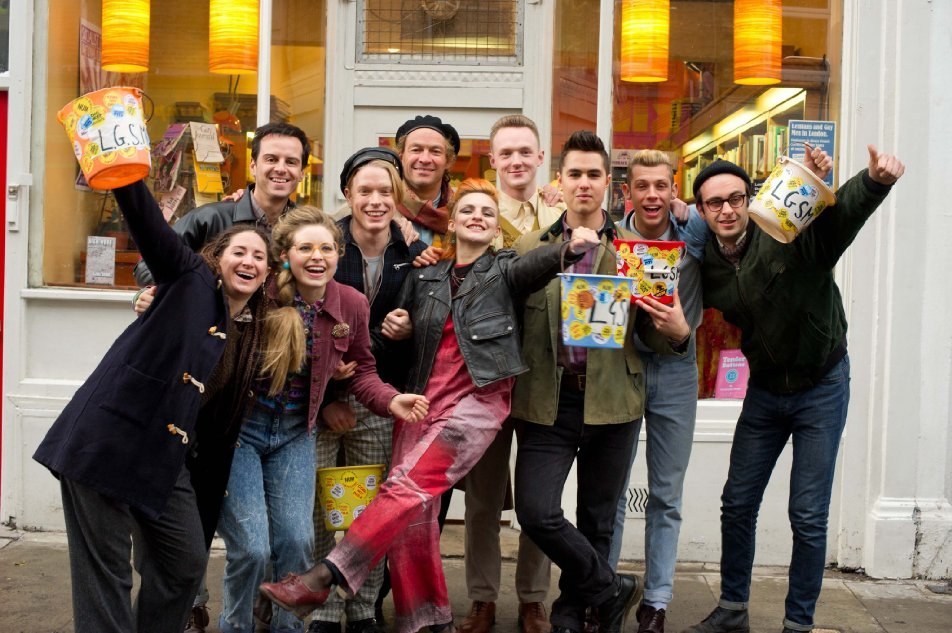 This fact-based film, about the group of British lesbian and gay activists who banded together to help out striking coal miners during the Thatcherite 1980s, made a small splash when it debuted at the Cannes Film Festival earlier this year, but then the buzz around it oddly subsided. Hopefully, the film's high-profile screening at TIFF — and it's refreshingly forthright political message — will help win over U.S. audiences when it premieres here later this month.
Distribution: Opening on Sept. 26, from CBS Films. —A.B.V.
For Tusk
Fanboy favorite Kevin Smith thundered back into relevancy courtesy of this bonkers body horror comedy, which was conceived during one of his podcasts. Tusk stars Justin Long as a podcaster himself who chases a story to remote Canada, where he ends up in the hands of a madman played by Michael Parks. The central conceit — a man trying to create a human walrus with the help of a suit and some DIY surgery — is plenty disturbing, but it's the film's portrait of a nice guy who's been turned callous and arrogant by his internet success that really makes it resonate.
Distribution: Opening on Sept. 19, from A24. —A.W.
Loser: James Franco
For The Sound and the Fury
Franco's second adaptation of a William Faulkner novel in which he also takes on a prominent role (the first was 2013's As I Lay Dying) plays like punishing homework and looks like it cost about $50. There are glimmers of a promising visual style and cinematic voice, but they are drowned out by Franco's aggressive need to make every second feel "experimental." The result is a movie that is at once oppressively serious and yet not serious enough — cameos by Franco's pals Seth Rogen and Danny McBride instantly demolish whatever fragile mood the film had been attempting.
Distribution: Not yet! —A.B.V.
Winner: Foreign films that take risks American ones don't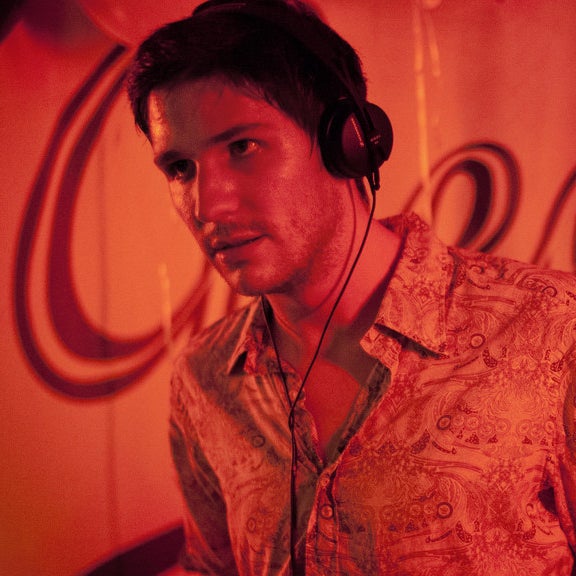 For Eden, Force Majeure, The Look of Silence, and A Pigeon Sat on a Branch Reflecting on Existence
The Toronto International Film Festival's famous for being a place where shiny studio movies are premiered ahead of Oscar season, but if you wanted to see something more adventurous or provocative at this year's event, you'd have best looked to the foreign language films. Mia Hansen-Løve's Eden tracks the rise and fall of a never-quite-famous French DJ in a way that makes the slipping away of time terrifyingly real, while Ruben Östlund's Swedish film Force Majeure turns a family skiing holiday into a dry commentary on gender expectations. The Look of Silence, Joshua Oppenheimer's follow-up to his Oscar-nominated doc about the Indonesian killings of the '60s, is a powerful and excruciating-to-watch examination of how history's dictated by those in power. And Swedish filmmaker Roy Andersson's A Pigeon Sat on a Branch Reflecting on Existence remains the most wonderfully indescribable movie at the fest, like Monty Python crossed with a mournful philosopher. It's a deadpan, poignant ode to human existence.
Distribution: None yet for Eden; Force Majeure opens Oct. 24 from Magnolia Pictures; The Look of Silence opens in summer 2015 from Drafthouse Films; and none yet for A Pigeon Sat on a Branch Reflecting on Existence. —A.W.
Draw: Fans of Studio Ghibli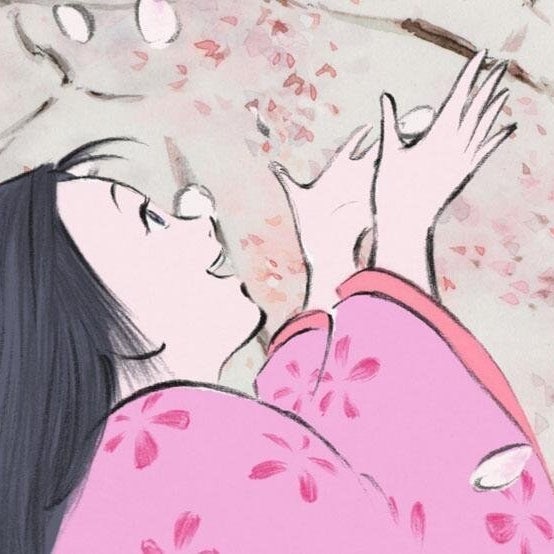 For The Tale of Princess Kaguya and The Kingdom of Dreams and Madness
It's a bittersweet pleasure to watch the latest film from Studio Ghibli (The Tale of Princess Kaguya) and Mami Sunada's doc about the workings of the legendary animation company (The Kingdom of Dreams and Madness). Both are great — The Tale of Princess Kaguya, from Ghibli co-founder Isao Takahata, is a gorgeous, melancholy take on an old Japanese folk tale done in watercolor-style drawings, while The Kingdom of Dreams and Madness offers unprecedented insight into the process and personality of Ghibli's resident genius Hayao Miyazaki, who recently retired. But both movies are evidence that the studio is in its twilight years, its future uncertain, its most successful days likely behind it — making them a complicated viewing experience for fans.
Distribution: The Tale of Princess Kaguya opens Oct. 17 from Gkids, which also picked up The Kingdom of Dreams and Madness, with no release date announced yet. —A.W.
A hilarious skewering of both millennial hipsterism and Gen-X avoidance of adulthood, this new comedy from The Squid and the Whale director Noah Baumbach is both a Neighbors for the New York set and a smart interrogation of what it means for something to be nonfiction these days. Star Ben Stiller and Baumbach, who worked together in Greenberg, are a potent pairing, and Adam Driver continues his trend of being a scene-stealer as the twentysomething would-be filmmaker who worms his way in with Stiller's character Josh and his wife Cornelia (Naomi Watts).
Distribution: A24 picked up While We're Young, with no release date announced yet. —A.W.
Loser: The Cobbler
Was it Adam Sandler's fault for leading a beloved indie director down a path of unfunny whimsy? Or Thomas McCarthy's (The Station Agent) for overreaching with tone-deaf magical realism in the style of Sandler's Click? It's open to interpretation, but either way, this story of a Lower East Side cobbler who finds a magic stitcher, allowing him to transform into other people when he puts on their shoes, manages to be a little racist, slightly transphobic, and insanely ridiculous in ways that got it crowned by many as the worst film at TIFF.
Distribution: RLJ/Image Entertainment picked up The Cobbler, with no release date announced yet. —A.W.
For This Is Where I Leave You, While We're Young, and Hungry Hearts
Adam Driver proved this year that he can truly do it all, and seemingly effortlessly so. In This Is Where I Leave You, he plays Phillip Altman, a rebellious, free-spirited twentysomething who suffers severely from youngest child syndrome, holding his own among a star-studded ensemble that includes Jane Fonda, Tina Fey, and Jason Bateman. In While We're Young, he plays the manipulative, ego-centric aspiring documentarian Jamie. And in Hungry Hearts, his most intense role to date, he plays Jude, a new father dealing with his unstable wife's harmful paranoia over their child. All three roles challenge Driver (and the audience) in different respects, but the actor is able to completely transform into each of them in ways that will make you forget about the character that made him famous on Girls.
Distribution: This Is Where I Leave You opens Sept. 19 from Warner Bros.; A24 picked up While We're Young, with no release date announced yet; and Radiant Films has picked up Hungry Hearts, with no release date announced yet. —E.O.
Draw: Chris Evans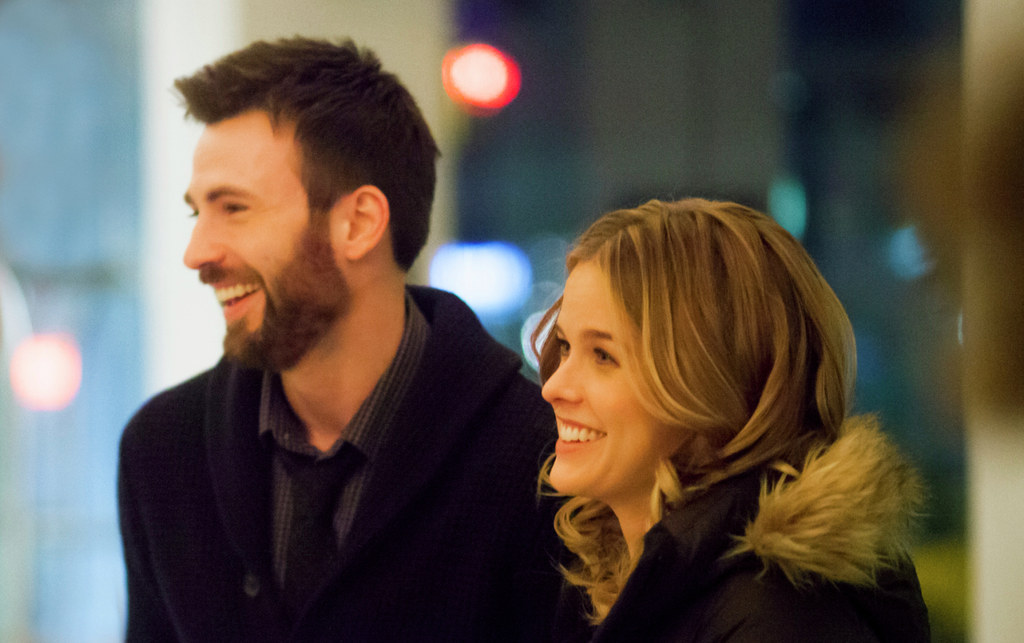 For Before We Go
Chris Evans seems like an unusually down-to-earth massive movie star, and some of those qualities shine through in his directorial debut. In the small-scale romance, Evans also stars as a professional musician who spends the night in New York trying to help a stranded woman (Alice Eve) find her way back to Boston. But Before We Go's pretty forgettable, a Before Sunrise knockoff that also borrows from Lost In Translation, and that leans too heavily on its stars' charisma to carry it through its many rough patches of dialogue. Cheers to Evans for wanting to expand his creative output, but Before We Go leaves an open question as to the future of his directing career.
Distribution: RADiUS-TWC picked up Before We Go, with no release date announced yet. —A.W.
For Rosewater
Jon Stewart is rightly winning muted praise for his feature directing debut, which ably captures the banal terror imposed by the Iranian regime through the lens of real-life journalist Maziar Bahari (Gael García Bernal), even as it stumbles through some obvious rookie mistakes. The real standout, however, is Danish actor Kim Bodnia, who plays Bahari's interrogator with a subtle humanity that shines through even when he's committing the despicable acts of psychological torture.
Distribution: Opening on Nov. 7, from Open Road Films. —A.B.V.
Draw: Michael Douglas
For The Reach
This "most dangerous game"-style thriller set in the New Mexico wild is pretty silly. But it's almost so silly, it's great! Michael Douglas plays a billionaire who hires a local guide (Jeremy Irvine) for an off-the-books hunt that turns sour, leading him to chase the kid across the desert in hopes he'll die. It's never quite over-the-top enough to be the gloriously campy drama it should be, but Douglas has some very fun moments drinking cocktails and listening to classical music while his prey staggers around trying to survive. And you'll never be able to get his reading of the line "Fool me once, shame on you, fool me twice, I KEEL YOU!" out of your head once you hear it.
Distribution: Roadside Attractions picked up The Reach, with no release date announced yet. —A.W.