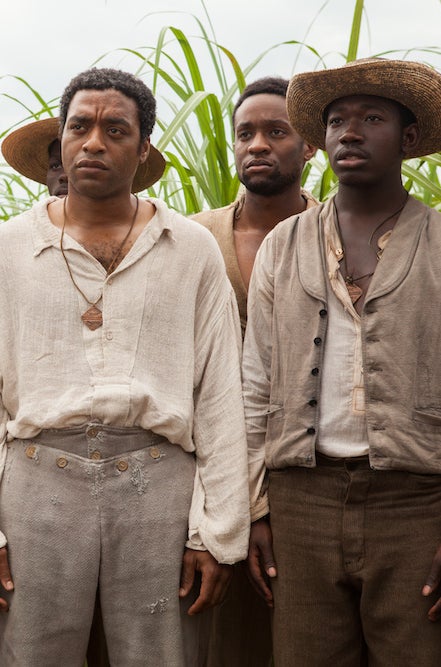 12 Years a Slave, Gravity, and American Hustle.
It's been a while since we entered into the final week before the Oscars with no clear idea which film will win Best Picture. But the "precursor" awards that prognosticators use as awards season tea leaves have been unusually murky this year: American Hustle has received the Screen Actors Guild ensemble award and the Golden Globe for Best Musical/Comedy. Gravity picked up the Best Director award (for Alfonso Cuarón), and tied with 12 Years a Slave for the Producers Guild Award — an unprecedented result. And on its own, 12 Years a Slave also won the Golden Globe for Best Drama, and the BAFTA Best Picture Award.
Meanwhile, American Hustle and Gravity are tied with the most Oscar nominations (at 10), with the former heavy in the acting categories, and the latter heavy in the technical categories, and 12 Years a Slave is right behind with nine nominations.
Got all that?
Nominees:
12 Years a Slave, Brad Pitt, Dede Gardner, Jeremy Kleiner, Steve McQueen, and Anthony Katagas, producers
American Hustle, Charles Roven, Richard Suckle, Megan Ellison, and Jonathan Gordon, producers
Captain Phillips, Scott Rudin, Dana Brunetti, and Michael De Luca, producers
Dallas Buyers Club, Robbie Brenner and Rachel Winter, producers
Gravity, Alfonso Cuarón and David Heyman, producers
Her, Megan Ellison, Spike Jonze, and Vincent Landay, producers
Nebraska, Albert Berger and Ron Yerxa, producers
Philomena, Gabrielle Tana, Steve Coogan and Tracey Seaward, producers
The Wolf of Wall Street, Martin Scorsese, Leonardo DiCaprio, Joey McFarland, and Emma Tillinger Koskoff, producers
Should win: With a field this strong, this is almost as difficult a call as predicting who will win. American Hustle is brimming with the kind of fabulously fucked up characters that have been largely missing from American dramas in the last 10 years. Her poignantly explores a possible future for our perpetually connected world in a way we've never quite experienced before. The Wolf of Wall Street sparked arguably more heated debate among those who've seen it (and those who haven't) than any other film in this category — a rare feat for any film. And Gravity is a technological wonderment of the first order, making the absolute most of what filmmaking can accomplish today.
But 12 Years a Slave stands apart. Yes, it's "important" — so few feature films have depicted American slavery from the point of view of the enslaved that any halfway decent film about that subject is automatically important as a cultural document. But 12 Years a Slave is a brilliantly acted, thoughtfully crafted, deeply affecting masterwork. It's not just important — it's essential.
Will win: After a series of enthusiastic industry screenings in December and its win at the SAG awards, American Hustle's momentum, for whatever reason, seems to have waned — in fact, there is an outside chance it could go home on Oscar night empty-handed.
So this likely comes down to a two-way race between Gravity and 12 Years a Slave, with the margin of victory as narrow as an Olympic speedskating race. With so many more categories leaning in its favor — including Best Director, a category normally paired with Best Picture — Gravity could very well be the film to pull ahead. —Adam B. Vary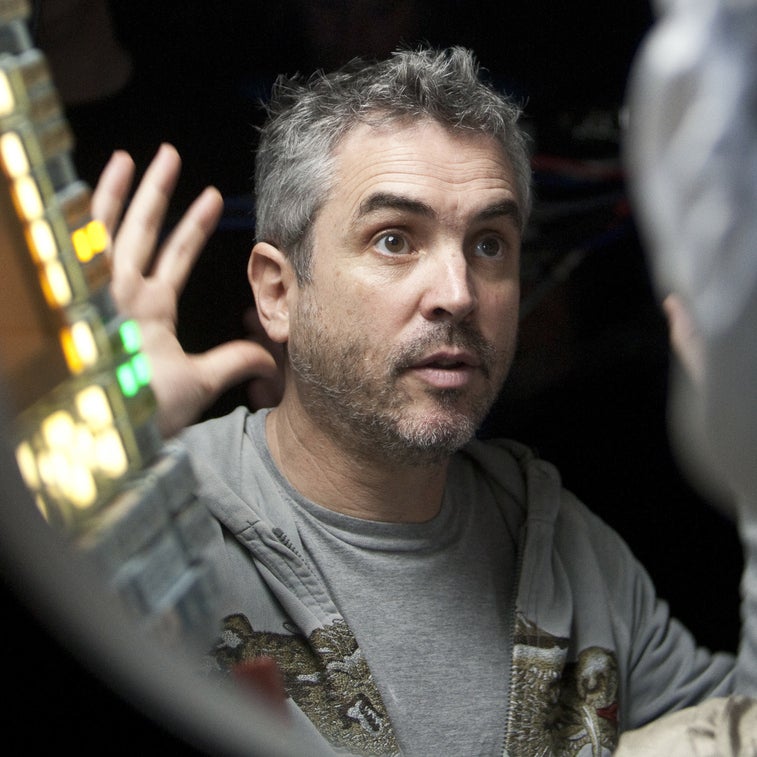 Alfonso Cuarón on the set of Gravity and Steve McQueen on the set of 12 Years a Slave.
If any category is going to make history this year, it's this one.
Nominees:
Alfonso Cuarón, Gravity
Alexander Payne, Nebraska
David O. Russell, American Hustle
Steve McQueen, 12 Years a Slave
Martin Scorsese, The Wolf of Wall Street
Should win: Scorsese put everything he had into the bigger-is-better spectacle of The Wolf of Wall Street — it is just a lot of what we'd already seen from him. Payne's direction, by contrast, is impressive for how little he does with the camera. And Russell has been nominated in this category three times in four years for somewhat single-handedly resurrecting the character-driven comedic drama.
But much like Best Picture, this category is all about McQueen and Cuarón. My head says I should go with Cuarón's technical wizardry, but there are so many scenes from 12 Years a Slave that I simply cannot get out of my mind. My vote would be for McQueen.
Will win: The winner of the Directors Guild award is always the odds-on favorite to win the Oscar, and so it goes for Cuarón — who would be the first Latino director ever to win Best Director. (If McQueen scores an upset, by the way, he'll also be the first black director to win.) —A.B.V.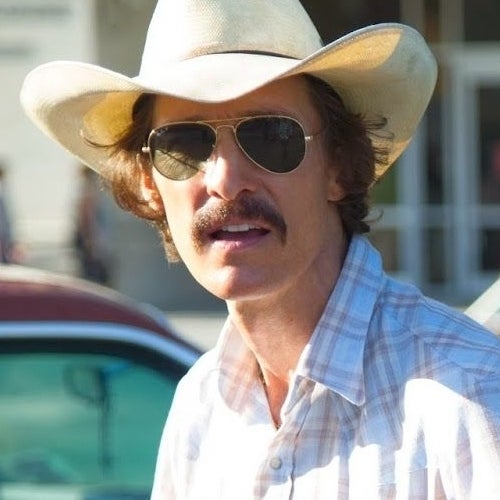 Matthew McConaughey in Dallas Buyers Club and Chiwetel Ejiofor in 12 Years a Slave.
It still feels surprising not to see Tom Hanks in the Best Actor category. Not just because he was at the top of his game in Captain Phillips, but also because he wouldn't seem as out of place as Bruce Dern. Dern is, to be fair, wonderful in Nebraska — but he's the odd man out here, with every other actor delivering a much louder, angrier performance. That having been said, it's nice to see some variety.
Nominees:
Christian Bale, American Hustle
Bruce Dern, Nebraska
Leonardo DiCaprio, The Wolf of Wall Street
Chiwetel Ejiofor, 12 Years a Slave
Matthew McConaughey, Dallas Buyers Club
Should win: The internet wants DiCaprio to win, and it's hard to blame them. He's delivered great performance after great performance for years, and an Oscar feels more than a little overdue. But the relentless energy he offers in Wolf of Wall Street is no match for the intensity of Ejiofor in 12 Years a Slave. As the audience's point of identification, Ejiofor aptly carries the weight of a film that's, at times, unbearably heavy. The physical and emotional trauma he endures gives him plenty to work with, but Ejiofor is just as impressive in quieter moments, as when he breaks the fourth wall to gaze back at the audience, his eyes doing all the heavy lifting.
Will win: Both DiCaprio and Ejiofor are possible contenders, but McConaughey is the most likely choice. After picking up a Golden Globe and a Screen Actors Guild Award, among others, he'll continue his winning streak with his first Oscar. —Louis Peitzman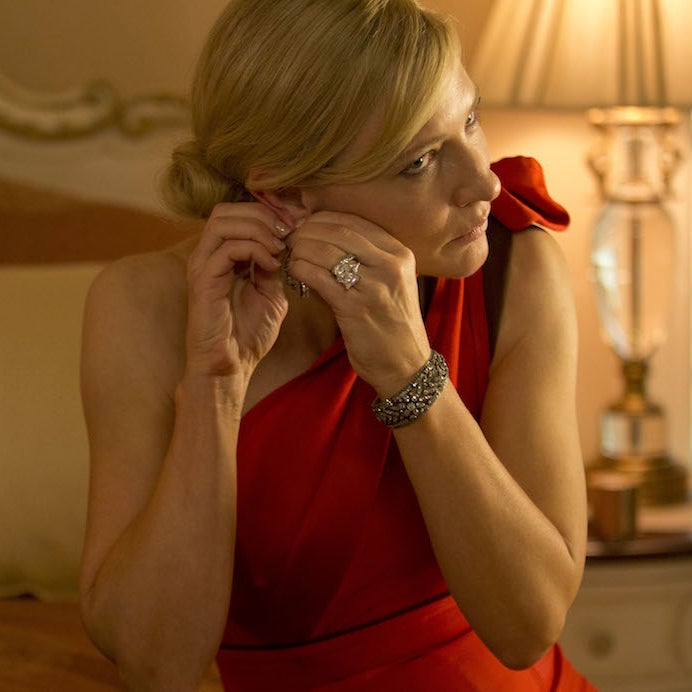 Cate Blanchett in Blue Jasmine and Amy Adams in American Hustle.
What was going to be a coronation of sorts for the latest actress to win accolades (and serious hardware) for a performance in a Woody Allen film has instead become overshadowed by the voracious coverage of the sexual abuse charges against Allen by his estranged family. How that story could affect the outcome at the Oscars is the definition of "besides the point," but it has nonetheless cast an ugly pallor over not just this category but the awards season in general.
Nominees:
Amy Adams, American Hustle
Cate Blanchett, Blue Jasmine
Sandra Bullock, Gravity
Judi Dench, Philomena
Meryl Streep, August: Osage County
Should win: For all its visual splendor, without Bullock's immediately relatable star power and fearlessness, Gravity wouldn't work — there just isn't a great deal beyond that for Bullock to play. And Blanchett is absolutely mesmerizing as a modern-day Blanche DuBois, riding the razor's edge of madness and monied desperation — but it's a performance that generates more admiration than affection. Adams, meanwhile, creates a woman who puts up so many false fronts battling her own demons of desperation that she isn't quite clear who she is anymore — but Adams' performance is never less than crystalline-clear perfection. After five nominations, she should finally win her first Oscar.
Will win: Allen may never be nominated for an Oscar again, but this year, Blanchett will take home the fifth Oscar for an actress in one of his films. —A.B.V.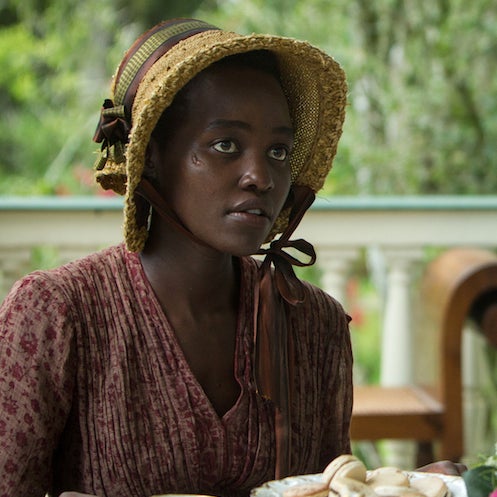 Lupita Nyong'o in 12 Years a Slave and Jennifer Lawrence in American Hustle.
Of the two potential winners in this category, one has enjoyed the biggest year for an American actress in decades, and the other has become the darling of the awards season in her debut feature film role.
Nominees:
Sally Hawkins, Blue Jasmine
Jennifer Lawrence, American Hustle
Lupita Nyong'o, 12 Years a Slave
Julia Roberts, August: Osage County
June Squibb, Nebraska
Should win: It's Nyong'o, all the way. She keeps 12 Years a Slave's Patsey at an arm's length for much of the film, remaining a mystery both to her fellow slave Solomon Northup (Chiwetel Ejiofor) and to the audience — until she has her soul laid bare in a whipping scene that sears itself to your memory. To be fair, Roberts has arguably never been better than her unadorned work in August: Osage County — but if we're being true to the category, she gives a leading performance, not a supporting one. And Lawrence is the spitfire heart of American Hustle, but she can't quite escape how young she feels for the role.
Will win: Lawrence is the biggest box office star in the country, won a Best Actress Oscar for 2012's Silver Linings Playbook, and has picked up the BAFTA and Golden Globe for her supporting performance in American Hustle. But Nyong'o's eloquent grace — both accepting awards (the SAG and Critics' Choice Awards) and at the countless industry functions she's been attending since September — will help earn her enough support for her to win an Oscar for her first movie role. —A.B.V.
Best Supporting Actor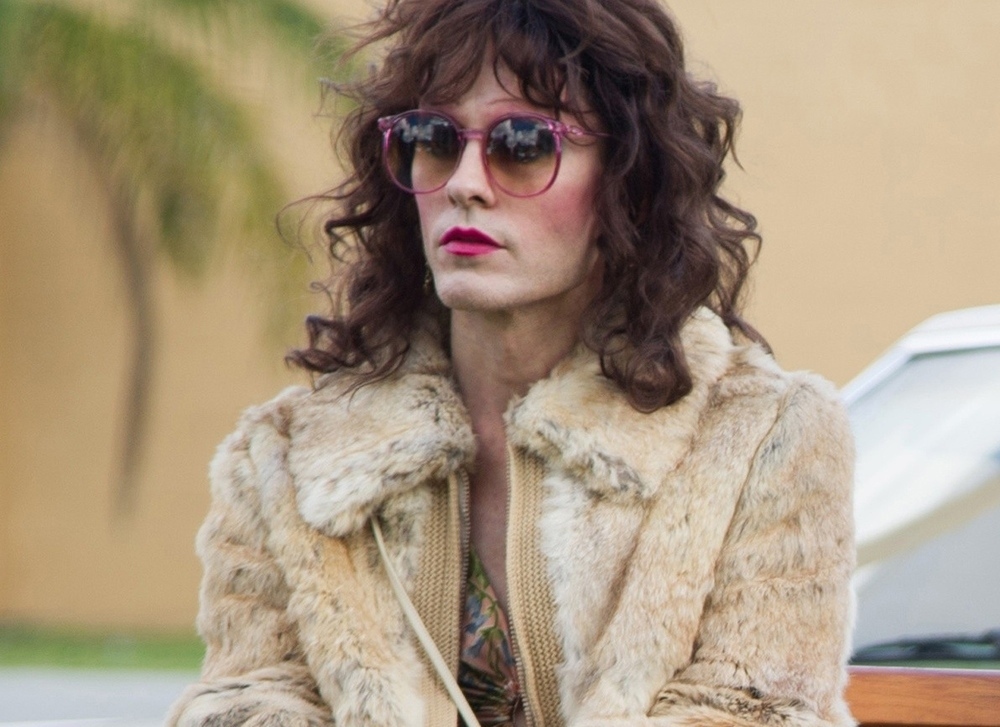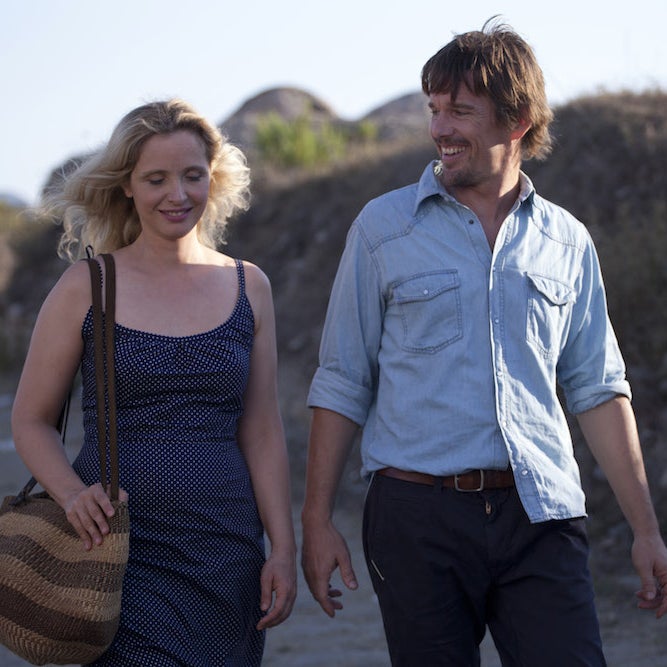 Julie Delpy and Ethan Hawke in Before Midnight and Sarah Paulson and Michael Fassbender in 12 Years a Slave.
Usually the more competitive of the screenplay categories, this year's crop is pretty much exactly the five scripts you'd expect to see nominated (save perhaps Tracy Letts' adaptation of his own play August: Osage County).
Nominees:
12 Years a Slave, John Ridley
Before Midnight, Richard Linklater, Julie Delpy, and Ethan Hawke
Captain Phillips, Billy Ray
Philomena, Steve Coogan and Jeff Pope
The Wolf of Wall Street, Terence Winter
Should win: Ridley's eloquent adaptation does Solomon Northup's memoir true justice. But Linklater, Delpy, and Hawke's sustained "Before…" trilogy is a triumph of thoughtful, layered storytelling craft, and Before Midnight is their best film yet. By all rights, it should have several more nominations than this one, but a win here would be fitting recognition of one of the very best "franchises" in filmmaking today.
Will win: Ray won the Writers Guild of America award in this category for his tense Captain Phillips script — but 12 Years a Slave's Ridley wasn't eligible for that award. Expect him to be only the second black screenwriter ever to win an Oscar. —A.B.V.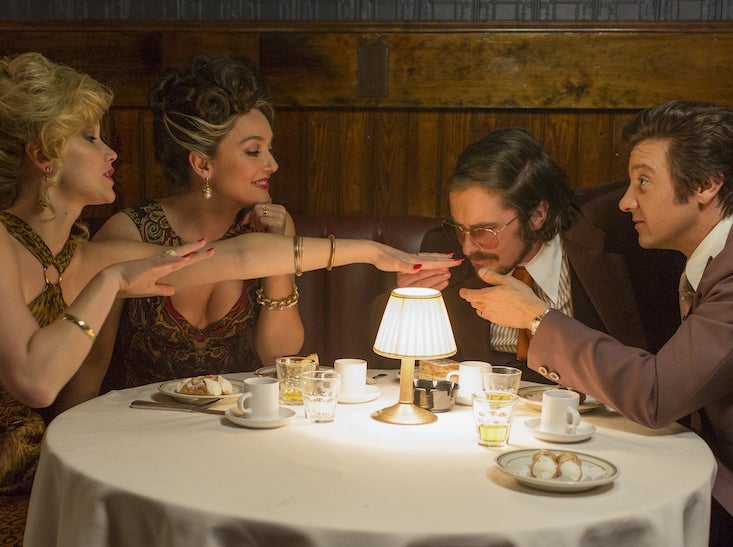 Jennifer Lawrence, Elisabeth Röhm, Christian Bale, and Jeremy Renner in American Hustle and Joaquin Phoenix in Her.
Don't worry, Woody Allen won't show up at the Oscars. He never does. Still, it's undeniably awkward having him as a nominee in light of the recent renewed coverage of his daughter's sexual assault allegations. Beyond that elephant in the room, the category offers a nice blend of previous nominees and newcomers.
Nominees:
American Hustle, David O. Russell and Eric Singer
Blue Jasmine, Woody Allen
Dallas Buyers Club, Craig Borten and Melisa Wallack
Her, Spike Jonze
Nebraska, Bob Nelson
Should win: While all the nominated films have their merits, originality is largely not one of them. Blue Jasmine is classic Woody Allen. Nebraska, with a great script by Nelson, is heavily indebted to director Alexander Payne. Meanwhile, Dallas Buyers Club and American Hustle are based on true stories, both fictionalized with typical Hollywood flair. Of the five, Her is the only thoroughly original vision, more thoughtful and exciting than the others by a long shot. Jonze captures the dichotomy of modern technology, which has the power to connect and to isolate, while also offering a bittersweet love story that's both completely new and oddly familiar.
Will win: Although it would be nice to see Her take it, chances are the award will go to American Hustle, a film that was once a serious Best Picture contender but could end up with this as its only major category win. Plus, American Hustle's co-writer-director Russell has been to the Oscars three times in the last four years, with nary a statue to his name to show for it — in this case, the Academy could feel that he's due. —L.P.
Best Foreign Language Film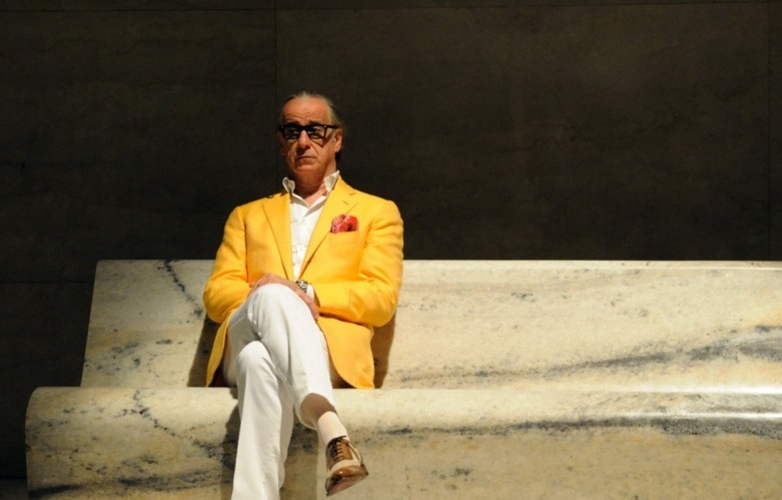 Best Animated Feature Film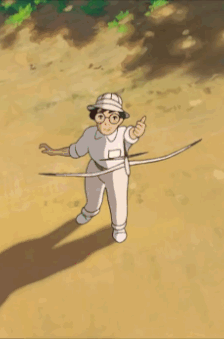 The Wind Rises and Frozen.
Somehow, an animated film from Disney — you know, the company that invented feature film animation — has never won in this category. That could all change on Sunday.
Nominees:
The Croods, Chris Sanders, Kirk DeMicco, and Kristine Belson
Despicable Me 2, Chris Renaud, Pierre Coffin, and Chris Meledandri
Ernest & Celestine, Benjamin Renner and Didier Brunner
Frozen, Chris Buck, Jennifer Lee, and Peter Del Vecho
The Wind Rises, Hayao Miyazaki and Toshio Suzuki
Should win: Frozen, an infectious and refreshingly feminist fable, is the best Disney animated feature in years. But Miyazaki's The Wind Rises is unlike anything the animation master has ever made — and recent feature animation has ever seen: a sober, mature work of semi-historical biography that eschews whimsy and fantasy to focus on the harder compromises of modern life.
Will win: C'mon. As if there is any doubt anything but Frozen has a chance here. —A.B.V.
Best Documentary Feature Film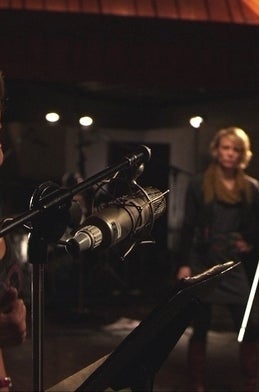 20 Feet From Stardom, The Act of Killing, and The Square.
Alas, Sarah Polley's brilliant film Stories We Tell was not among this year's nominees, but there are still some terrific contenders.
Nominees:
20 Feet From Stardom, Morgan Neville, Gil Friesen, and Caitrin Rogers
The Act of Killing, Joshua Oppenheimer and Signe Byrge Sørensen
Cutie and the Boxer, Zachary Heinzerling and Lydia Dean Pilcher
Dirty Wars, Richard Rowley and Jeremy Scahill
The Square, Jehane Noujaim and Karim Amer
Should win: Again, I'm at a loss, having only seen — and enormously enjoyed — 20 Feet from Stardom, about the lives of the most influential background singers in modern American music of the past 50 years. Based on their Metacritic and Rotten Tomatoes scores, meanwhile, the critical community points to two other films as the best of these nominees. The first: The Act of Killing, in which director Joshua Oppenheimer had members of an Indonesian death squad — still free men, often bragging of their grisly explodes — re-tell their stories as if they were major Hollywood feature films. The second: The Square, about the Arab Spring uprising in Egypt from 2011 through 2013.
Will win: The unusual nature of The Act of Killing gives it a real edge here, but my guess is the undeniable entertainment value of 20 Feet From Stardom will win the day. —A.B.V.
Best Original Song
Best Original Score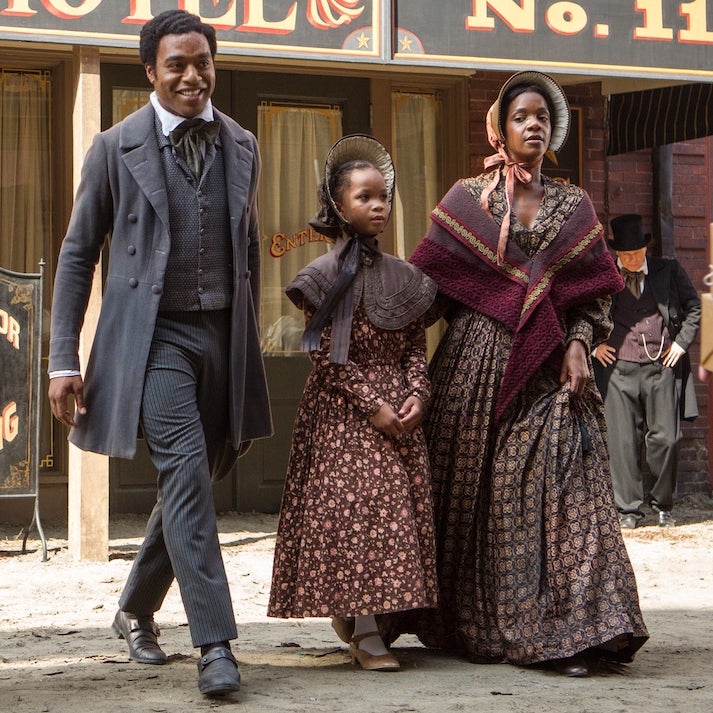 Chiwetel Ejiofor, Quvenzhané Wallis, and Kelsey Scott in 12 Years a Slave, and Amy Adams and Christian Bale in American Hustle.
There is an inherent link between the Best Costume Design and the Best Production Design categories as both teams work in unison to create the visual palate the world upon which a film is built. That connection is made all the more obvious given that over the last 30 years, 15 films have taken home Oscars for both categories.
The Great Gatsby's Catherine Martin is something of a rock star in this category, as she's the only person this year to be nominated for both Best Costume Design and Best Production Design (she shares the latter nod with Set Decorator Beverly Dunn). Martin is the first person to achieve this feat — since she did it in 2001, for Moulin Rouge. She went on to win both. Prior to Martin, John Truscott was the last person to win Oscars for Best Costume Design and Best Production Design (an award he shared with Edward Carrere and John W. Brown) for 1967's Camelot.
Nominees:
12 Years a Slave, Patricia Norris
American Hustle, Michael Wilkinson
The Grandmaster, William Chang Suk Ping
The Great Gatsby, Catherine Martin
The Invisible Woman, Michael O'Connor
Should win: Norris, Wilkinson, and Martin each brought their retro worlds to life in vibrant and impressively realistic ways, but Wilkinson's ability to so perfectly capture an incredibly recent era in American Hustle was by far the most alluring.
Will win: It's incredibly rare for a film to win Best Costume Design without being nominated for Best Production Design — 1989's Henry V, 1994's The Adventures of Priscilla, Queen of the Desert, 2006's Marie Antoinette, and 2007's Elizabeth: The Golden Age are the only four films in the last 30 years to do so. That doesn't bode well for Chang or O'Connor, since their respective nominated films The Grandmaster and The Invisible Woman did not score Production Design nominations. Norris won the 2014 Costume Designers Guild Award for her work on 12 Years a Slave (in the Outstanding Period Film category), where she went head-to-head with Wilkinson and Martin. Expect her to repeat the victory on Oscar night. —J.W.
The Great Gatsby and Her.
The Oscar for the visual look of a movie's sets and surroundings, awarded to a film's art director and lead set decorator, usually goes to the film with the most production design — though it rarely lines up with the year's Best Picture.
Nominees:
12 Years a Slave, Adam Stockhausen and Alice Baker
American Hustle, Judy Becker and Heather Loeffler
Gravity, Andy Nicholson, Rosie Goodwin, and Joanne Woollard
The Great Gatsby, Catherine Martin and Beverley Dunn
Her, K.K. Barrett, Gene Serdena
Should win: The Great Gatsby certainly stands out for its unabashed 1920s excess, but Barrett and Serdena's subtle, graceful futurism woven through Her created the most completely realized (and captivating) world of these nominees.
Will win: This will likely be one of the few wins for a film not nominated for best picture: Expect The Great Gatsby's Martin and Dunn to Charleston their way to the Dolby Theater stage. —A.B.V.
Best Makeup and Hairstyling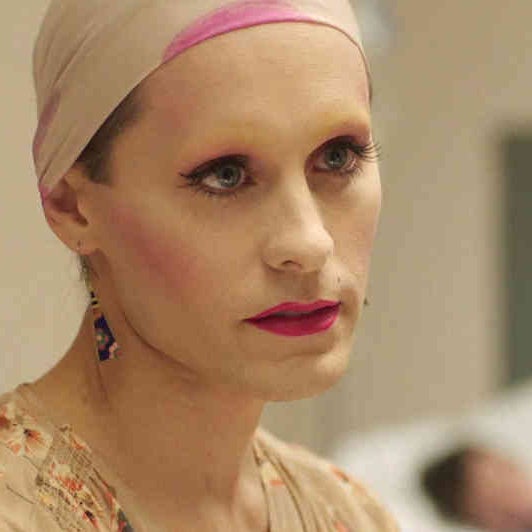 Jared Leto in Dallas Buyers Club and Johnny Knoxville in Jackass Presents Bad Grandpa.
Will Jackass Presents: Bad Grandpa be an Oscar winner?!? (No.)
Nominees:
Dallas Buyers Club, Adruitha Lee and Robin Mathews
Jackass Presents: Bad Grandpa, Stephen Prouty
The Lone Ranger, Joel Harlow and Gloria Pasqua-Casny
Should win: As tempting as it is to herald Bad Grandpa's painstaking work to transform Johnny Knoxville into an old man, the stunning makeup, achieved on a literal shoestring budget, by Lee and Mathews for Dallas Buyers Club is the clear standout in this category.
Will win: Dallas Buyers Club, duh. —A.B.V.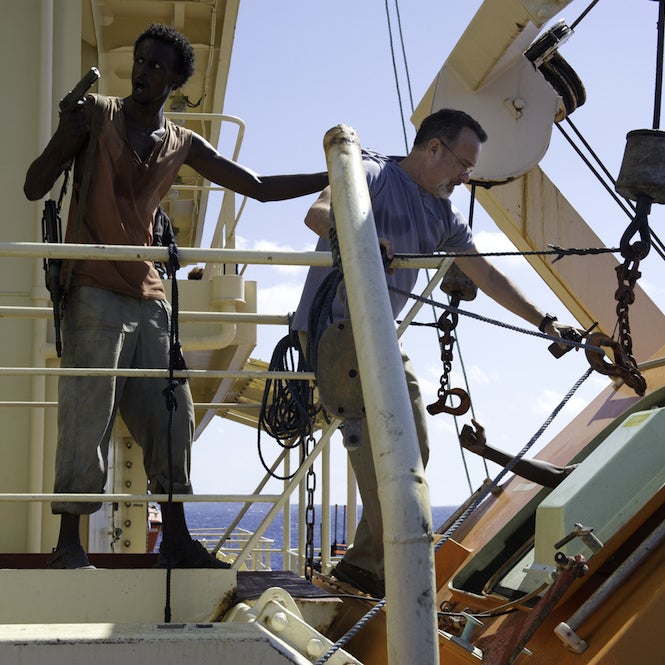 Faysal Ahmed and Tom Hanks in Captain Phillips, and George Clooney in, yup, Gravity, again.
The winner of this category has lined up with either the Best Picture winner or that film's closest Best Picture competition 16 times in the last 20 years — usually because even people in the industry aren't quite clear on how to judge a movie's editing. Indeed, most editors will tell you they want audiences not to notice their work, that the film should cut from one image to the next as if it was most natural thing in the world.
Nominees:
12 Years a Slave, Joe Walker
American Hustle, Jay Cassidy, Crispin Struthers, and Alan Baumgarten
Captain Phillips, Christopher Rouse
Dallas Buyers Club, John Mac McMurphy and Martin Pensa
Gravity, Alfonso Cuarón and Mark Sanger
Should win: Director Paul Greengrass shoots his films like documentaries — his actors say they're often not quite sure when they're actually on camera until they see the finished film. Which makes the visceral, hair-trigger sequences Rouse built for Greengrass' Captain Phillips that much more impressive.
Will win: If voters want to spread the wealth, then Captain Phillips will win the day. But Gravity was, if nothing else, a brilliant achievement in next-level filmmaking, and voters will most likely reward Cuarón and Sanger for making the film feel so seamless. —A.B.V.
Best Cinematography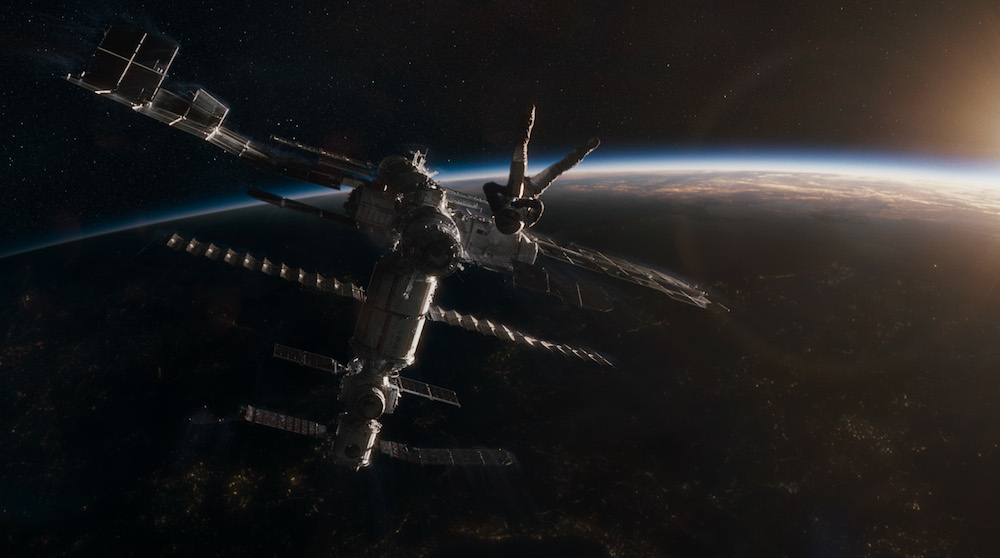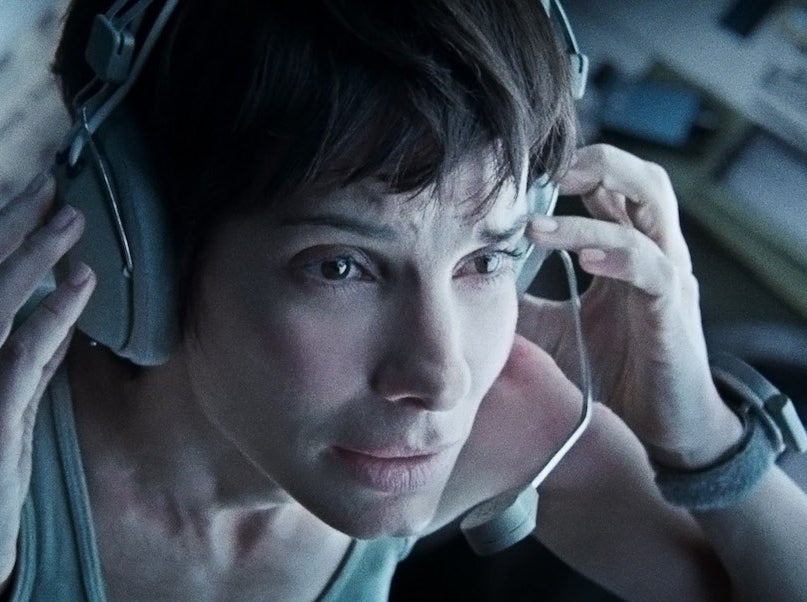 More of Bullock in Gravity? This is becoming a thing, isn't it? And there's poor, wet Robert Redford in All Is Lost.
This category celebrates the actual sounds in a film themselves, whether they were captured during production, or created later by Foley artists, or invented electronically in a studio.
Nominees:
All Is Lost, Steve Boeddeker and Richard Hymns
Captain Phillips, Oliver Tarney
Gravity, Glenn Freemantle
The Hobbit: The Desolation of Smaug, Brent Burge
Lone Survivor, Wylie Stateman
Should win: Captain Phillips and Gravity may be flashier — with far larger budgets — but I remember the sounds in All Is Lost the most, since its star, Robert Redford, barely spoke a word throughout.
Will win: I'd like to think Academy voters have the time to really consider the sonic landscapes of each of these nominees, but, yeah, this one is going to Gravity. —A.B.V.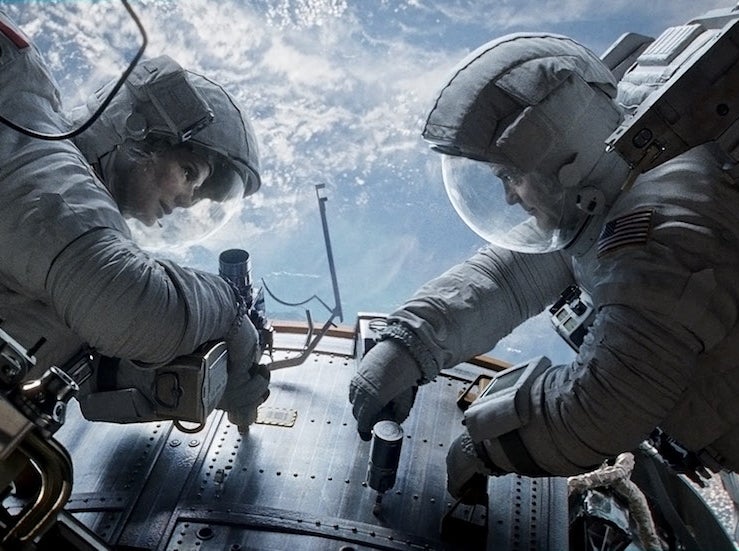 Yup, Bullock and Clooney in Gravity, once again — it's totally a thing! And there's Tom Hanks in Captain Phillips.
Where the previous category essentially rewards the individual sounds, this category rewards how they all sound together — meaning the nominees here are aces at operating those massive and intimidating sound boards.
Nominees:
Captain Phillips, Chris Burdon, Mark Taylor, Mike Prestwood Smith, and Chris Munro
Gravity, Skip Lievsay, Niv Adiri, Christopher Benstead, and Chris Munro
The Hobbit: The Desolation of Smaug, Christopher Boyes, Michael Hedges, Michael Semanick, and Tony Johnson
Inside Llewyn Davis, Skip Lievsay, Greg Orloff, and Peter F. Kurland
Lone Survivor, Andy Koyama, Beau Borders, and David Brownlow
Should win: Inside Llewyn Davis replaces All Is Lost among these nominees, a welcome nod to the clear and rich folk music throughout the film. And the muffled sounds in Gravity — set in space, where there technically is no sound — are an unusual auditory challenge. But the heady work of making aural sense of all the creaks and screams and echoes in Captain Phillips should be rewarded here.
Will win: Everybody say it with me! Gravity! —A.B.V.
Best Visual Effects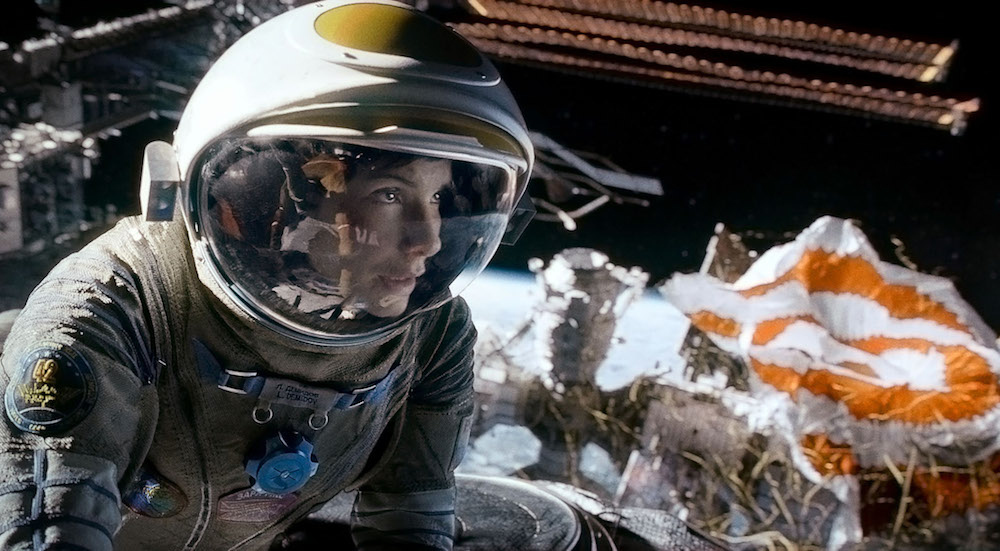 Best Documentary Short Film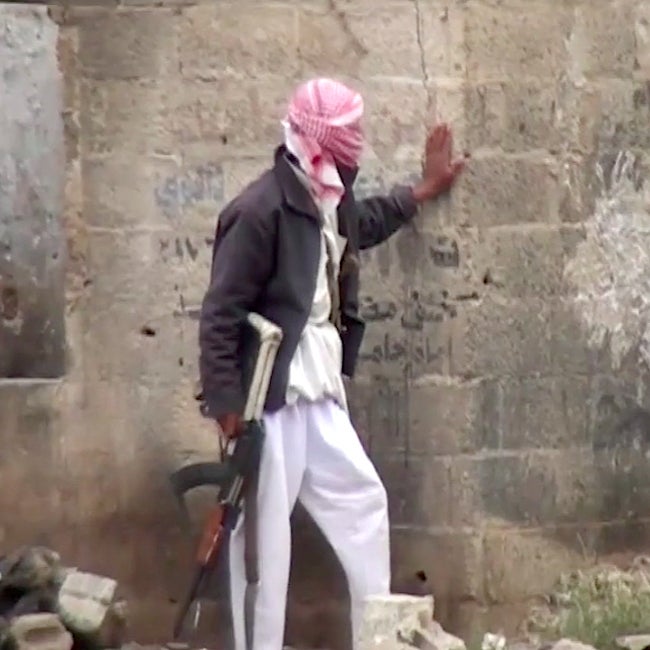 Karama Has No Walls and The Lady in Number 6: Music Saved My Life.
Click here to read more about these nominees.
Nominees:
CaveDigger, Jeffrey Karoff
Facing Fear, Jason Cohen
Karama Has No Walls, Sara Ishaq
The Lady in Number 6: Music Saved My Life, Malcolm Clarke and Nicholas Reed
Prison Terminal: Last Days of Private Jack Hall, Edgar Barens
Should win: Using footage shot firsthand by videographers on the ground, Karama Has No Walls unfolds like a thriller, painstakingly covering a single day of Arab Spring protests in Yemen in 2011 as peaceful demonstration devolved to horrifying bloodshed. It is riveting, visceral filmmaking that provides a necessary window into what it feels like to face down sniper fire as you fight to change the course of your country.
Will win: Karama Has No Walls has a strong chance here. But The Lady in Number 6: Music Saved My Life likely will prevail thanks to the astonishing fortitude and optimistic outlook of concert pianist and Holocaust survivor Alice Herz-Sommer, who shot the film when she was 109 — and passed away on Feb. 23 at 110. —A.B.V.
Best Live-Action Short Film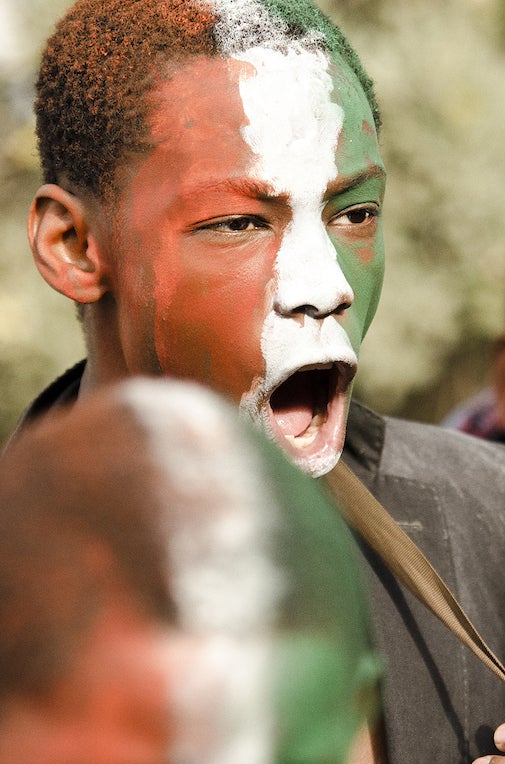 Aquel No Era Yo (That Wasn't Me) and Avant Que De Tout Perdre (Just Before Losing Everything).
Click here to read more about these nominees.
Nominees:
Aquel No Era Yo (That Wasn't Me), Esteban Crespo
Avant Que De Tout Perdre (Just Before Losing Everything), Xavier Legrand and Alexandre Gavras
Helium, Anders Walter and Kim Magnusson
Pitääkö Mun Kaikki Hoitaa? (Do I Have to Take Care of Everything?), Selma Vilhunen and Kirsikka Saari
The Voorman Problem, Mark Gill and Baldwin Li
Should win: There is no contest: Avant Que De Tout Perdre (Just Before Losing Everything) — about a mother racing with her two young children to escape her abusive husband — holds more tension, more cinematic style, and more humane respect for nuanced characters than some of the feature-length Oscar nominees this year.
Will win: Aquel No Era Yo (That Wasn't Me), a relentlessly grim film about child soldiers, could pummel voters into voting for it given its topicality. But I suspect there is simply no denying the genuinely powerful Avant Que De Tout Perdre (Just Before Losing Everything). —A.B.V.
Get a Horse! and Mr Hublot
Click here to read more about these nominees.
Nominees:
Feral, Daniel Sousa and Dan Golden
Get a Horse!, Lauren MacMullan and Dorothy McKim
Mr Hublot, Laurent Witz and Alexandre Espigares
Possessions, Shuhei Morita
Room on the Broom, Max Lang and Jan Lachauer
Should win: With by far the best mix of visual invention and storytelling economy, Disney's Get a Horse! is far and away the best film in this disappointingly weak field.
Will win: In a rational universe, Get a Horse! would win hands down. But in the past 14 years, the winners in this category have rarely been from established animation studios like Disney or Pixar — and last year, Disney's animated short Paperman won. Which gives the slightest of edges to Mr Hublot, a charming tale of a mechanically minded man living in a steampunk city who takes in a stray robotic dog. —A.B.V.