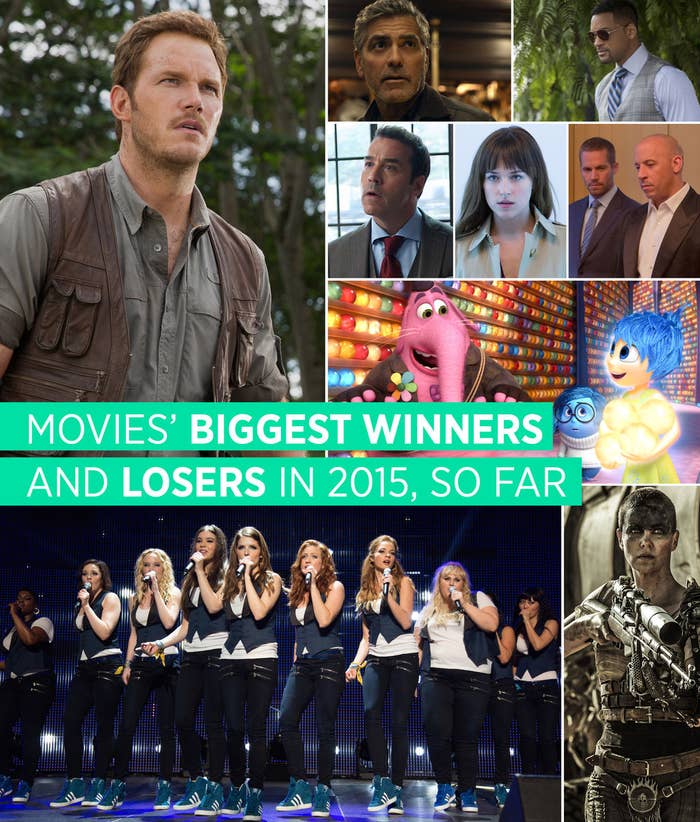 In 2014, movie ticket sales dropped to a 25-year low, but in the first half of 2015, Hollywood has rebounded with a vengeance. 
The year began with American Sniper and Fifty Shades of Grey setting all-time domestic box office records for January and February respectively. By May, two more movies — Furious 7 and Avengers: Age of Ultron — became the fourth- and fifth-highest-grossing films ever in the world. And in June, Jurassic World broke the all-time domestic opening weekend record, cracked the global box office all-time top 10, and became one of just five films ever to make over $500 million domestically.
With such a deep bench of massive hits, it is no surprise that overall, domestic box office grosses are up a robust 6.3% from the first half of 2014. Total domestic ticket sales are at their highest since 2009, and second highest since 2004. With several highly anticipated films still to come this year — including Minions, Spectre, The Hunger Games: Mockingjay — Part 2, and Star Wars: The Force Awakens — 2015 has the potential to be Hollywood's biggest year in a decade.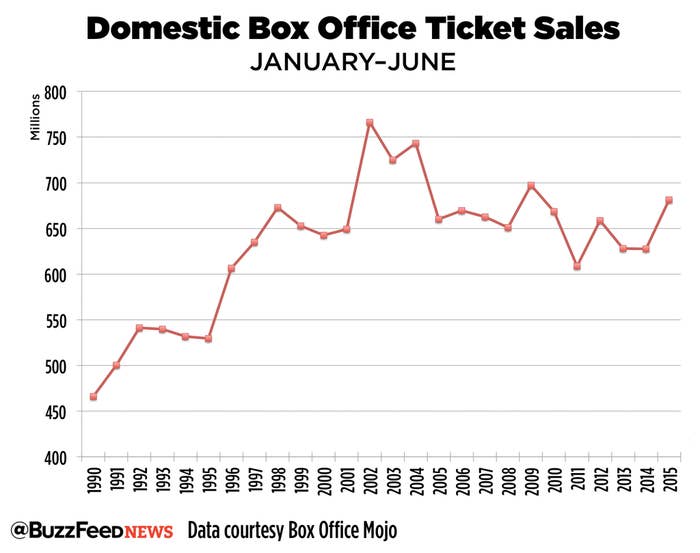 But even with so much good news thus far in 2015, the movie industry still endured some slips, flops, and worrisome chronic problems endemic to feature filmmaking in the 2010s. Here is a midyear look at who has good reason to be celebrating this year in movies, and who has good reason to wish it was already over.
Winner: Universal Pictures
Three of the aforementioned global blockbusters that opened this year — Fifty Shades of Grey, Furious 7, and Jurassic World — were Universal films. And with the enormous success of Pitch Perfect 2, which made more in its opening weekend ($69.2 million) than the first film made in its entire domestic run, the studio has more than doubled its domestic grosses from the first half of 2014 — making $1 billion domestically and $2 billion internationally faster than any studio in history.
Disney and Warner Bros. have also enjoyed a lucrative boost to their box office grosses this year, and have also pushed past the $1 billion domestic mark already. But with its relative dearth of marquee franchises other than the Fast and Furious movies, Universal has never had a year like this. Not even close. There have been a couple missteps: Ted 2 disappointed, and the studio's nascent distribution deal with Legendary Pictures has been a nonstarter so far. (More on that later.) But few studios have ever had a year like Universal is having in 2015, and there are still six months left to go.
What's next? After Minions makes all of the money, Universal's slate downshifts a bit with two female-driven comedies (Trainwreck in July and Sisters in December), two auteurist horror films (M. Night Shyamalan's The Visit in September, and Guillermo del Toro's Crimson Peak in October), and some hard-hitting, fact-based dramas, including Straight Outta Compton in August, Everest in September, and Legend and Steve Jobs in October. And then there's the little art film By the Sea, starring Angelina Jolie and Brad Pitt, and directed by Jolie, nbd.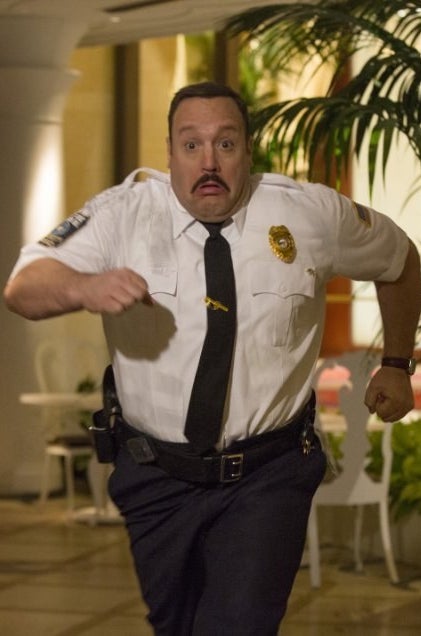 After the hacking catastrophe at the end of 2014, it feels almost cruel to dwell on the miserable year Sony Pictures is having in 2015. But it's hard to ignore. The sci-fi fable Chappie bombed, and the star-studded Aloha was a high-profile embarrassment for pretty much everyone involved. Overall, Sony's domestic box office is down a staggering 71.9% year-to-year — its worst midyear grosses since at least 2000, and that's without adjusting for inflation. When Paul Blart: Mall Cop 2 is your studio's top grossing film so far, well, this is what they mean when they say "It's a rebuilding year."
What's next? Sony will rely on several of its stalwarts to help resuscitate its moribund box office, with Adam Sandler in the sci-fi adventure Pixels later this month, and the animated feature Hotel Transylvania 2 in September; the Will Smith drama Concussion in December; and, yes, another comedy with Seth Rogen, this time a silly holiday stoner film called X-Mas in which no dictators will be assassinated. Meanwhile, after Skyfall became the highest-grossing Bond movie ever, one would expect the studio to be eager to release the next James Bond film Spectre in November — if emails detailing Sony execs' major script concerns hadn't leaked last year.
Winners: Movies with female protagonists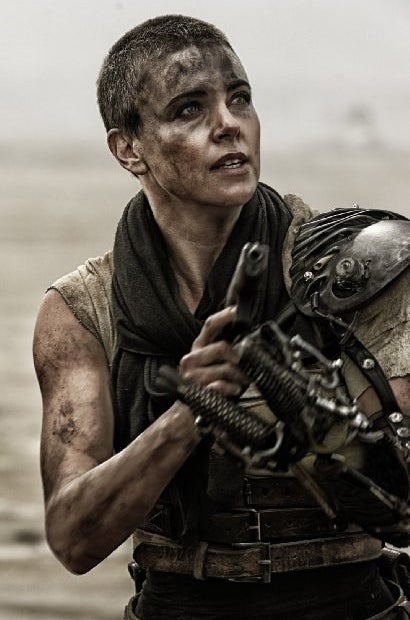 It should not be remarkable that of the top 20 films at the domestic and global box office released in 2015 thus far, half of them either star women outright, or feature a woman as the co-lead with a man. And yet, in 2015, gender parity at the box office still remains an altogether rare and momentous event.
To wit: Spy (starring Melissa McCarthy), Tomorrowland (starring Britt Robertson with George Clooney), Insurgent (starring Shailene Woodley), Mad Max: Fury Road (starring Charlize Theron with Tom Hardy), Fifty Shades of Grey (starring Dakota Johnson with Jamie Dornan), Home (voiced by Rihanna with Jim Parsons), Pitch Perfect 2 (starring Anna Kendrick, Rebel Wilson, and Hailee Steinfeld), Inside Out (voiced by Amy Poehler with Phyllis Smith), Cinderella (starring Lily James and Cate Blanchett), and Jurassic World (starring Bryce Dallas Howard with Chris Pratt) — together, they've grossed $1.9 billion domestically, and $4.3 billion worldwide.
Not all of these movies were critical darlings, and not all of these female characters were necessarily well-drawn or all that progressive — but that is true of male-driven films as well. And after this year, any Hollywood executives who still somehow cling to the demonstrably wrongheaded notion that any movie that showcases women is not as commercial as ones showcasing men should, frankly, be fired.
What's next? In July, Trainwreck with Amy Schumer; in August, Ricki and the Flash with Meryl Streep; in September, Jane Got a Gun with Natalie Portman, The Perfect Guy with Sanaa Lathan, and The Intern with Anne Hathaway; in October, Crimson Peak with Jessica Chastain and Mia Wasikowska, and Jem and the Holograms with a female cast of newcomers; in November, The Hunger Games: Mockingjay — Part 2, with Jennifer Lawrence; and in December, Sisters with Tina Fey and Amy Poehler, and Joy with Lawrence.
Loser: Comedies with doofy dude protagonists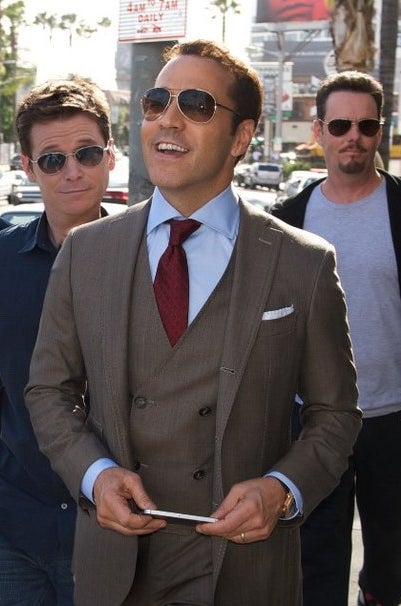 To be fair, a few comedies with doofy dude protagonists — Get Hard, Paul Blart: Mall Cop 2, and The Wedding Ringer — did OK at the box office. None of them, however, were particularly beloved, and several more were either box office disappointments (Ted 2) or outright flops (Entourage, Hot Tub Time Machine 2, Unfinished Business, Mortdecai). Tellingly, save for Paul Blart 2, all of these films were also rated R, suggesting that raunchy male humor may have reached a saturation point with audiences.
What's next? The rest of the summer will feature more comedies led by doofy men, but also featuring women as nominal co-leads: In July, Vacation with Ed Helms (and Christina Applegate); and in August, Masterminds with Zach Galifianakis (and Kristen Wiig), and American Ultra with Jesse Eisenberg (and Kristen Stewart).
Winner: Chris Pratt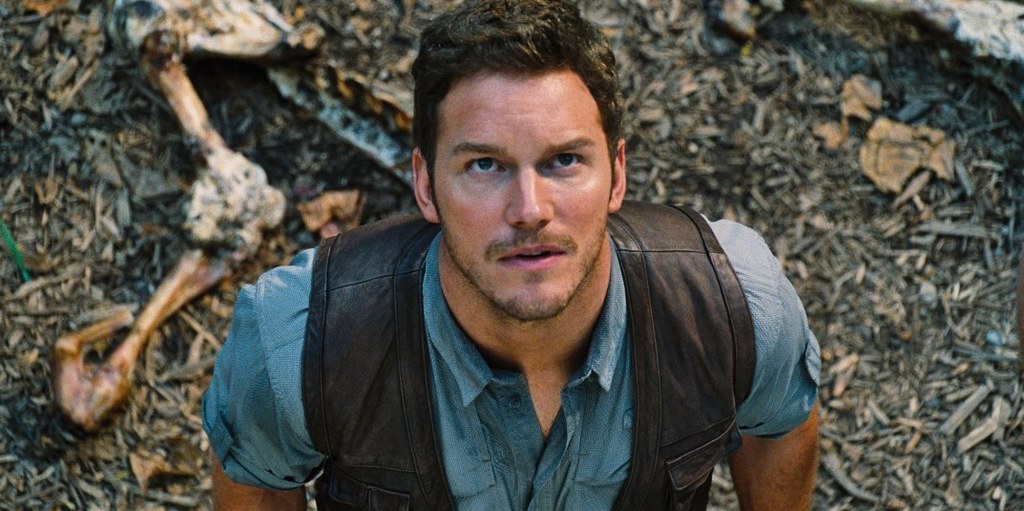 Loser: Will Smith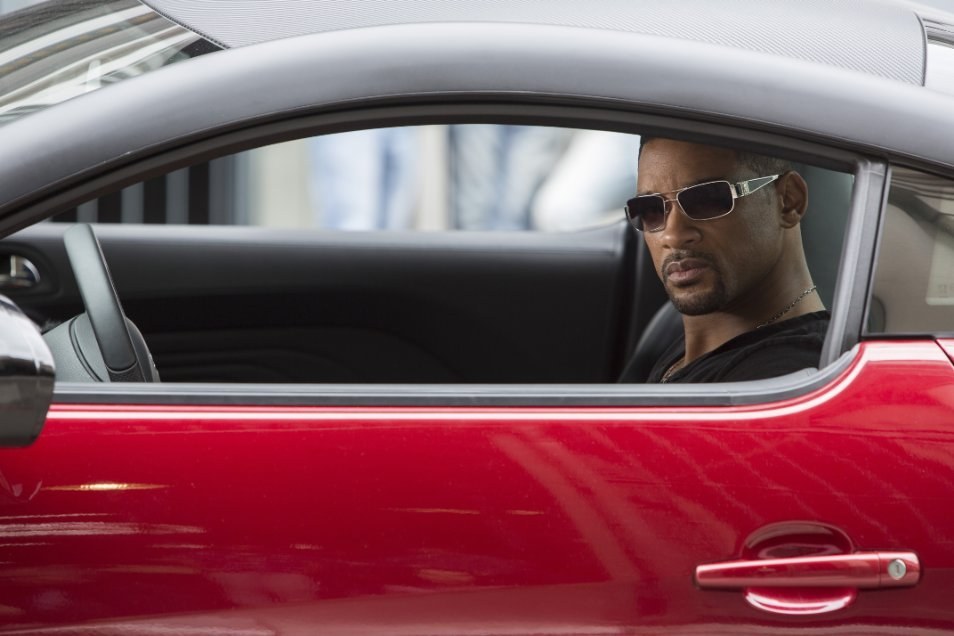 Winners: Sam Taylor-Johnson and Elizabeth Banks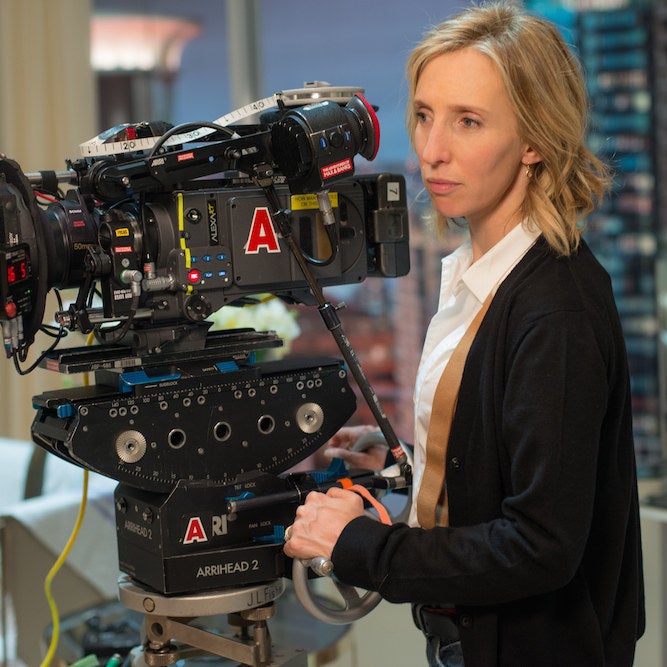 Fifty Shades of Grey's $85.2 million domestic opening weekend set a record for the best debut ever for a film directed by a woman, Sam Taylor-Johnson. And when Pitch Perfect 2, Elizabeth Banks' directorial debut, opened with $69.2 million, it set a record for the best opening weekend ever by a rookie director, male or female.
Just two facts to keep in mind when considering the ACLU's demands for an investigation into the embarrassing shortfall of female directors.
What's next? Taylor-Johnson will not direct the Fifty Shades sequel, and has not announced her next film. Banks will produce Pitch Perfect 3, but has not yet signed on to direct it; she was, however, reportedly negotiating to direct a YA fantasy film called Red Queen.
Losers: Film festival movies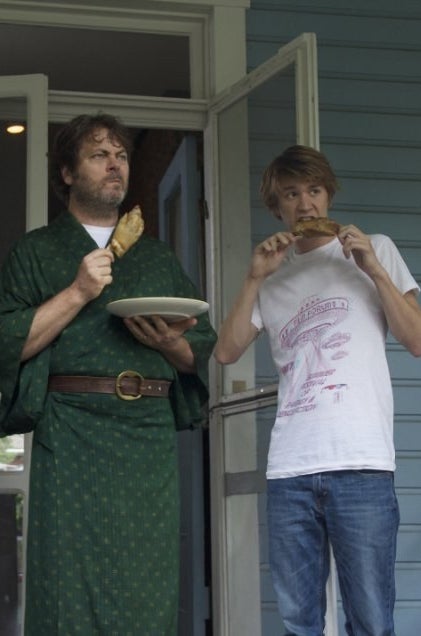 In the 1990s and 2000s, independent films had a relatively clear path to success: become a sensation at a top-tier film festival — especially Sundance, Cannes, and Toronto — get picked up by a top-tier indie film distributor, and work through the art house circuit, racking up small but steady box office grosses in a handful of specialty theaters en route to a healthy eight-figure haul. This business model used to work year-round, even at the height of the summer movie season. But now it has all but collapsed.
This year, a litany of films that made a splash at major festivals — Me and Earl and the Dying Girl, The D Train, Kumiko the Treasure Hunter, The Wolfpack, Slow West, Infinitely Polar Bear, The Overnight, Song One, Welcome to Me, The Clouds of Sils Maria, Every Secret Thing, Manglehorn — have struggled mightily to make any impact at all at the box office. Several of these films, like Me and Earl and the Dying Girl and The D Train, even sold for sizable up-front fees on the strength of their festival buzz.
The oversaturation of the indie film market is at least one culprit that has contributed to this turn of events — pitting standout movies against each other in a marketplace that isn't designed for that kind of competition. The costs of movie marketing have escalated to prohibitive levels for films that generally never make more than the standard marketing budget for major studio summer movies. And while the rise of digital distribution has certainly helped provide a new outlet for indie films, without a clear sense of how indie films are performing on VOD — no digital exhibitors currently release their audience numbers — it's difficult to know whether these films are reaching as wide an audience.
One of the only exceptions — the Sundance sensation Dope, which has made $12.5 million since opening June 19 — also underlines how dire things have become for the art house circuit: The film bypassed it completely, opening wide in 2,002 theaters.
What's next? More of the same. The weekend of July 17 is a typical example, with Irrational Man, Mr. Holmes, The Stanford Prison Experiment, and the documentary The Look of Silence all opening in limited release on the same weekend that Ant-Man and Trainwreck will open wide. Pray for them.
Winner: It Follows director David Robert Mitchell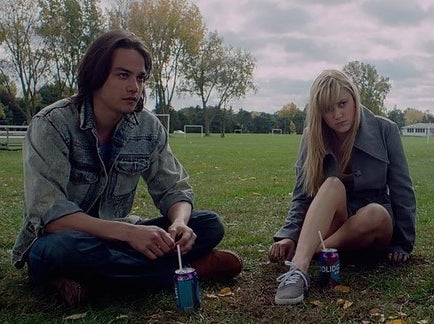 Horror has had a challenging year so far. Insidious: Chapter 3 and The Woman in Black 2: Angel of Death underperformed compared to their respective predecessors. Poltergeist and The Lazarus Effect were met with shrugs at best and derision at worst. And the well-regarded social media horror film Unfriended couldn't scare up much by way of box office grosses.
Oddly, the horror film that opened in the fewest theaters (1,655) and grossed the least domestically ($14.7 million) appears to have cast the longest shadow. It Follows won wide acclaim for writer-director David Robert Mitchell's simple, shivery premise and superlative execution, earning the kind of buzz — it's not like anything you've quite seen before, and it'll scare the crap out of you — that horror filmmakers crave the most.
What's next? Mitchell has not yet announced his next film.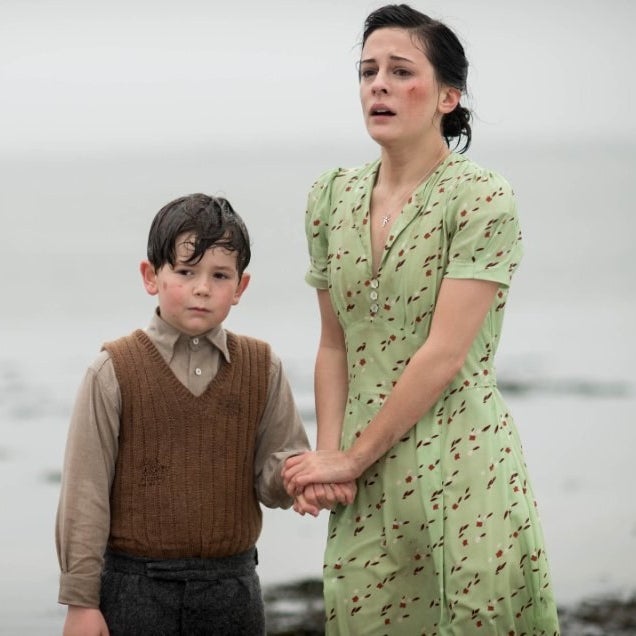 In truth, it's been a bad few years for this independent mini-major studio, which hasn't seen a film crack $70 million domestically since February 2013. And 2015 has been its worst year to date, with none of its films — including The Woman in Black 2 and The Lazarus Effect, and the racial family drama Black or White — cracking even the $30 million mark domestically. Things have gotten so dire that in just the last few weeks, founder and CEO Ryan Kavanaugh has reportedly been scrambling to make a $350 million debt payment that could put the company under impossible financial strain.
What's next? Relativity has a healthy slate of films due to open in the next few months, starting with the Zach Galifianakis–Kristen Wiig comedy Masterminds on Aug. 19. But if it cannot get its financials in order, the fate of those films could be plunged into limbo.
Loser: Nicholas Sparks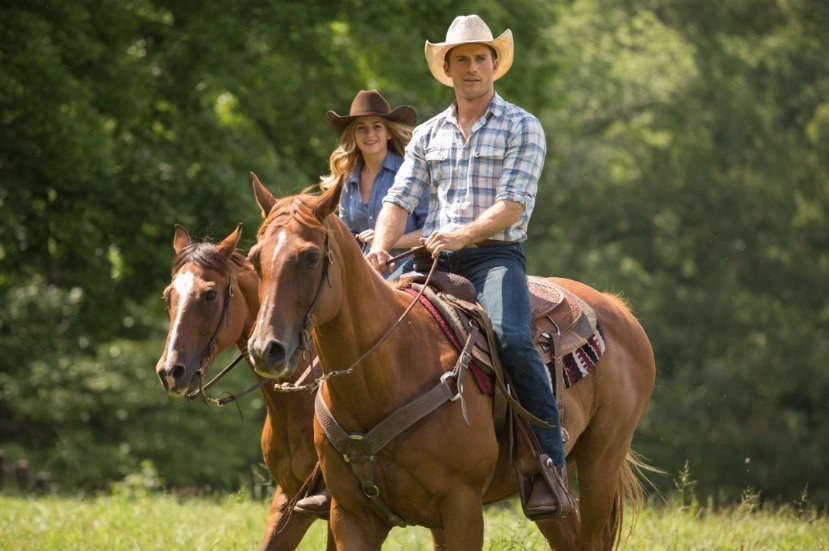 Winners: Clint Eastwood and George Miller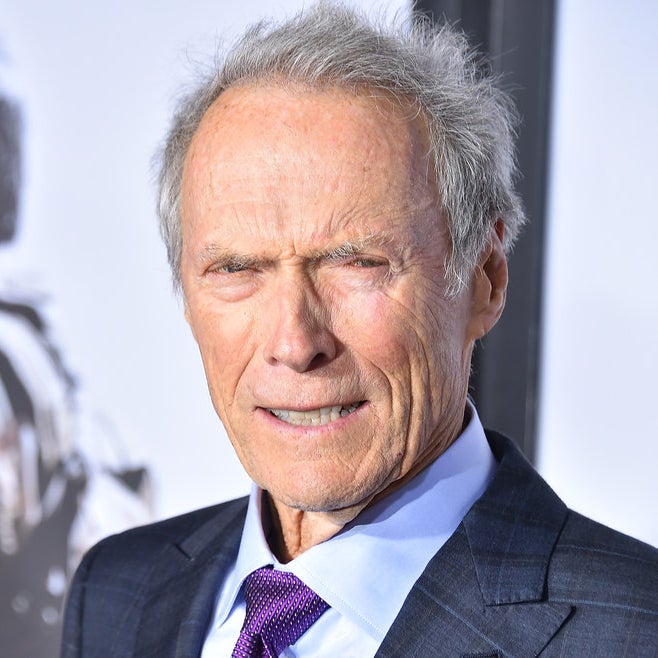 The logistically complex (and politically controversial) war film American Sniper took everyone by surprise in January, earning 84-year-old Clint Eastwood his biggest box office ever as a director, with $350.1 million domestically and $547.1 million worldwide.
Five months later, 70-year-old director George Miller returned to the Mad Max franchise that launched his career with its latest installment, Fury Road, and turned in a movie that many are calling one of the best action films ever made. It is also Miller's most successful live-action film ever, with $147.6 million domestically and $356.9 million globally to date.
What's next? Eastwood will direct the adaptation of US Airways Capt. Chesley "Sully" Sullenberger's autobiography, with Tom Hanks in talks to star. Miller hasn't officially announced his next project, but he has said at least that the next Mad Max film would be subtitled The Wasteland.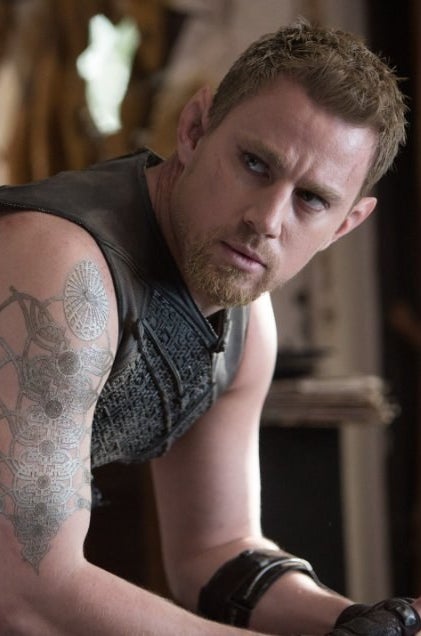 With no genuine box office successes to their name since 2003's The Matrix Reloaded and The Matrix Revolutions, and their last two films — 2008's Speed Racer and 2012's Cloud Atlas — flopping big-time at the box office, Andy and Lana Wachowski's feature directing careers were pretty much riding on the success of their prodigiously expensive sci-fi saga Jupiter Ascending. Despite capturing the imagination of a vocal cult audience, the movie was an unqualified commercial failure, grossing just $47.4 million domestically and $181.9 million globally. With a production budget reportedly ranging between $179 million and $200 million, the movie has cost Warner Bros. a small fortune.
The Wachowskis' acclaimed and wildly ambitious Netflix series Sense8 has at least rescued their reputations as superlative storytellers, but their careers as big canvas feature filmmakers is in deep freeze for the foreseeable future.
What's next? They have yet to announce their next project, and there is no word yet from Netflix on a second season of Sense8.
Winner: Kingsman: The Secret Service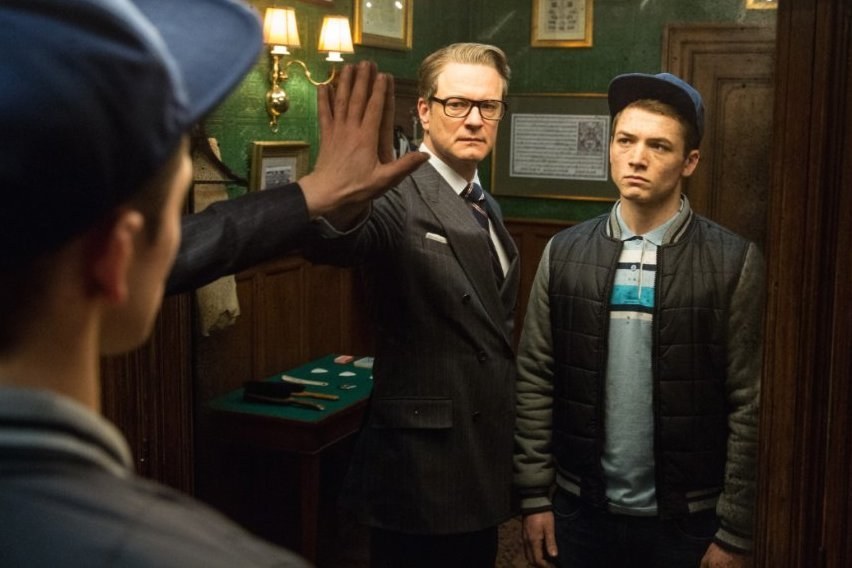 Loser: Tomorrowland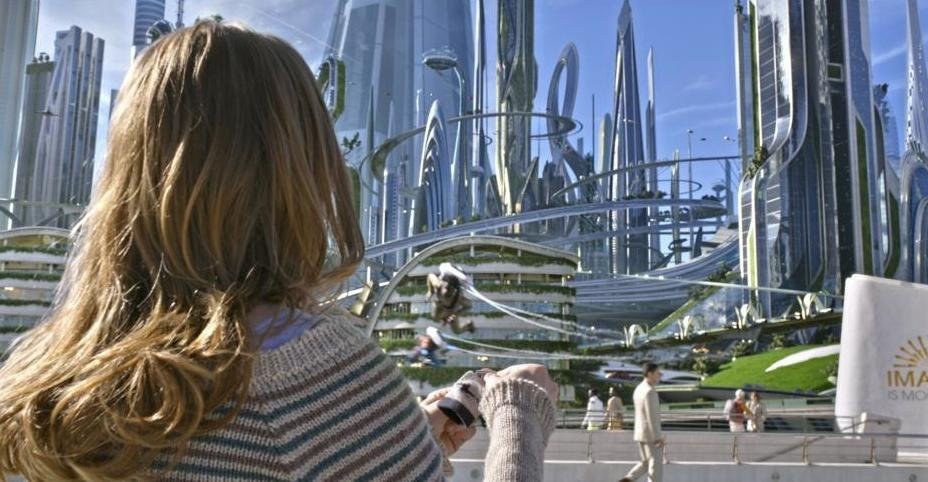 Winner: Birdman cinematographer Emmanuel Lubezki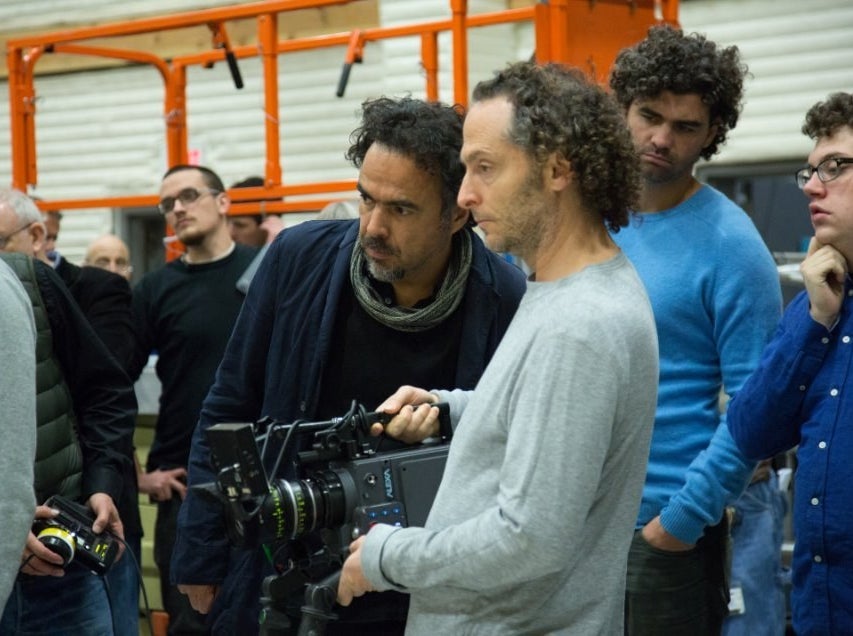 For the second year in a row, Emmanuel "Chivo" Lubezki won an Oscar for his stunningly seamless cinematography, this time for Best Picture winner Birdman: Or (The Unexpected Virtue of Ignorance). Last year, Lubezki won for his cutting-edge work on the sci-fi drama Gravity. The ubiquity of computer augmentation in cinematic visuals has diminished the attention paid to truly virtuosic filmmaking. So the continued recognition of Lubezki's drive to shoot movies with dazzling ingenuity can only mean good things for the state of filmmaking in general.
What's next? Lubezki could very well could win another Oscar for his next collaboration with Birdman director Alejando González Iñárritu, the brutal frontier drama The Revenant with Leonardo DiCaprio, which has shot for months in Canada using only natural light.
Loser: Legendary Pictures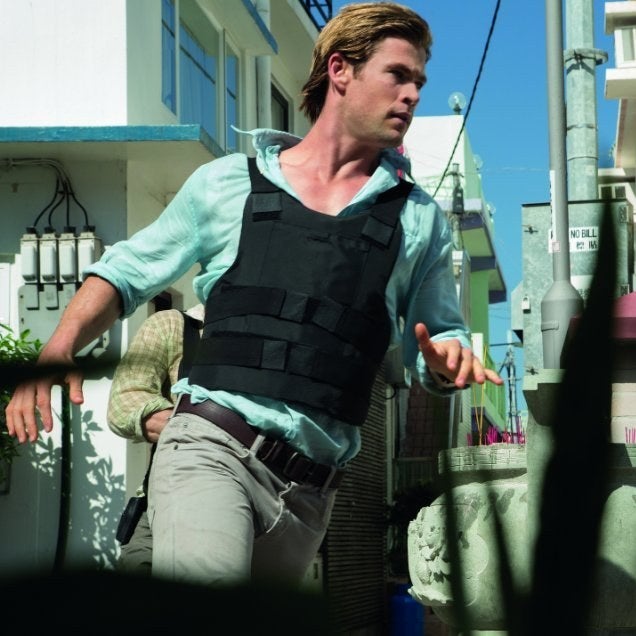 When Thomas Tull moved his production company's distribution deal from Warner Bros. to Universal Pictures, he touted Legendary Pictures' increased financial and creative independence.
This year, Tull is learning that independence cuts both ways. Legendary produced two of the biggest bombs of 2015 so far — and we are talking bombs: The hacker thriller Blackhat grossed just $7.9 million domestically and $17.8 million worldwide, against a reported $70 million budget. The fantasy adventure Seventh Son fared a bit better — although it grossed just $17.2 million in North America, it pulled in $110.6 million globally. But that still wasn't nearly enough to make back its reported $95 million budget (films generally need to double their budgets in order to see a profit).
That is an overwhelming amount of red ink for any film company to absorb, let alone one that operates semi-independently. Fortunately for Legendary, the company co-financed — in a more limited role — one of the biggest hits of the year, Jurassic World. And the rest of its year as an independent producer looks far more promising.
What's next? The biopics Straight Outta Compton (in August) and Steve Jobs (in October) were both co-financed by Legendary, and Guillermo del Toro's gothic horror film Crimson Peak (in October) is the company's next big swing.
Winner: Pixar Animation Studios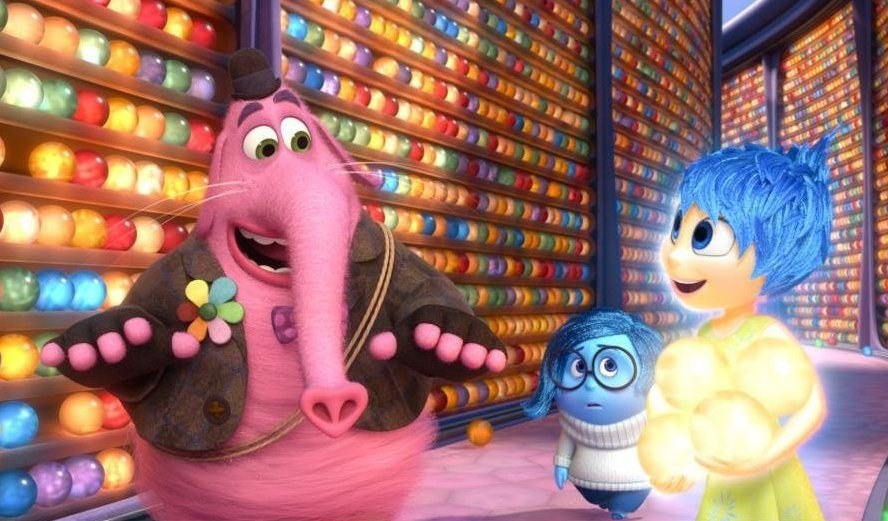 Losers: Jennifer Lawrence and Bradley Cooper