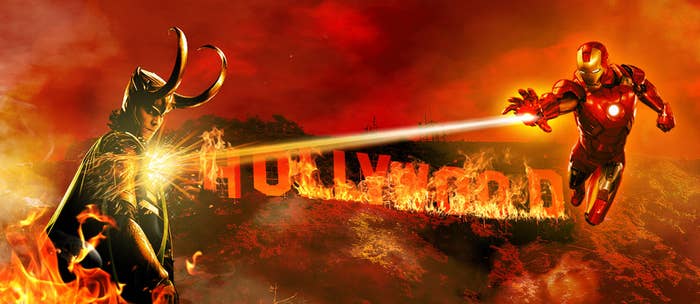 SEVEN YEARS AGO, Marvel Studios barely existed at all. Today, it is poised to change Hollywood forever.
For the first half of the 2000s, the comic book publisher had only licensed its characters to other studios — Spider-Man to Sony Pictures, the X-Men and Fantastic Four to 20th Century Fox, Blade to New Line Cinema — and had to watch those companies reap the box office bounty from their intellectual property. So in 2006, Marvel decided to strike out as an independent film production company, but the heady enthusiasm that greeted the announcement was cut with an equally healthy degree of skepticism — especially after the studio's production chief Kevin Feige hinted at San Diego Comic-Con that Marvel's characters might even come together to form superhero supergroup the Avengers. For that pie-in-the-sky dream to become a reality, this embryonic studio would have to thread together a wildly disparate assortment of characters over a series of separate films, a juggling act that no one else in Hollywood had ever seriously attempted. Besides, before any of that could happen, Marvel first had to prove it could make just one successful film. In 2008, they did just that with Iron Man, in which a second-tier comic book character unfamiliar to a mass audience starred in the second highest-grossing film of that year.
Seven years after starting out, with just eight movies released since 2008, Marvel Studios has become one of the dominant players in the world of entertainment. They've grossed over $5 billion in global box office, including the third and fifth highest grossing movies of all time worldwide; transformed Robert Downey Jr. from a classic Hollywood cautionary tale to the most valuable movie star in the world; and made itself so profitable that the Walt Disney Company acquired Marvel Studios' parent company Marvel Entertainment in 2009 for $4 billion, leading to the rapid expansion of the Marvel brand into everything from theme parks to broadcast network television.
In a Hollywood era obsessed with cultivating successful movie franchises, Marvel has done all this by inventing something brand new: the mega-franchise, or in Marvel's comic book-y parlance, the "cinematic universe." The idea was both a simple and radical one: Launch Iron Man, Thor, Captain America, and The Incredible Hulk within their own franchises (or "cinematic galaxies," one assumes), each of which has its own specific story, setting, and style. Bring those characters together as the Avengers in a mega-franchise movie that ties together their individual stories yet also works on its own terms. Spin those same characters back into their respective individual franchises once again, while launching a new franchise or two (like the Guardians of the Galaxy, and Ant-Man). And then bring everyone back together for another mega-franchise movie. Work the fans into a lather. Rinse. And repeat.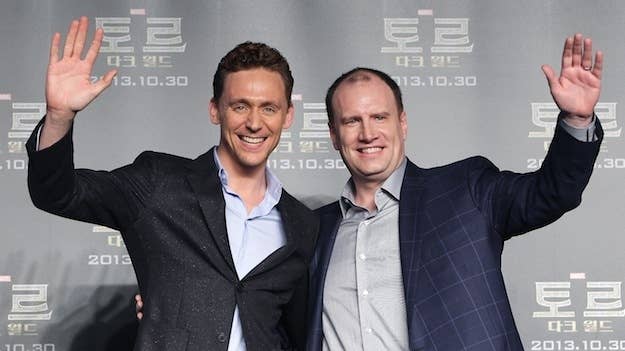 The endeavor has been expertly shepherded by Feige, who, as the public face of Marvel Studios' lean executive ranks, has fashioned himself into something of a mega-franchise auteur, guiding each film to work on its own terms while still servicing the studio's grander vision. And while that vision certainly paid off with the $1.5 billion-grossing The Avengers last year, it wasn't until this year that Feige and his team proved the mega-franchise could really work. Last May, Iron Man 3 made almost as much money as The Avengers, and this month, Thor: The Dark World grossed more worldwide in three weeks than its predecessor did over three months. Not only could these characters still stand on their own, they've only grown in popularity.
Feige has been with Marvel since the very first X-Men movie in 2000, and he has overseen every Marvel Studios movie with a kind of benevolent rigor born out of frustration with how other studios were handling the Marvel characters. "[We were] very excited to have all of the blame on our shoulders," Feige said recently on the Nerdist podcast. In the past, Feige said that when facing criticism of another studio's Marvel film, "Oftentimes I'd go, 'I know, we fought against it, but we didn't have the power.' We were very excited to say, 'Oh, if there's something you don't like, it's our fault.' If Iron Man hadn't worked because of X, Y, Z, we'd say, 'We thought X, Y, Z would work. We were wrong. Sorry.' I was completely comfortable with that and still am."
Feige's comfort comes in large part from Marvel's biggest core advantage: its trove of source material, decades of comic books designed from the ground up to allow cross-pollination. But it was still a major leap of faith to bring that comic book universe into the multiplex. "There was a question mark whether movies could work like that," screenwriter John August (Frankenweenie, Charlie's Angels), who did uncredited script work on 2008's Iron Man, told BuzzFeed. "And it seems they can."
The question that is now before Hollywood: Can anyone else make movies — and television — work like that? And should they?
LAST WEEK, there was a brief moment when it seemed like Spider-Man might actually be able to join the Avengers. Sony Pictures chief Michael Lynton told a group of financial analysts that the studio not only has "the ambition about creating a bigger universe around Spider-Man," but that Sony was "working closely with Marvel and Disney."
Lynton did not elaborate, and into that vacuum rushed instant speculation that a corporate miracle was brewing, that Sony and Disney would team up to bring together characters who have fought alongside each other in Marvel comics for decades, but have remained sequestered within the separate intellectual property vaults of two distinct movie studios. It sounded too good to be true, and that's because it was: Within an hour of the first reports, Sony scrambled to clarify that while the studio still holds all rights to make movies within the Spider-Man universe, Disney and Marvel retain all merchandising rights to the character — hence the need for Sony to work closely with them. The only place a three-dimensional Spidey and the Hulk would stand together would be on a toy store shelf.
But what about Spidey and luck-charged anti-heroine Black Cat? Or Peter Parker clone Scarlet Spider? Or argentine-haired mercenary Silver Sable? Indeed, it's Lynton's first, far less murky statement about expanding Spider-Man's universe that is the true headline. Earlier this year, Sony claimed the release dates of June 10, 2016, and May 4, 2018, for "the next two films in the story of Peter Parker" — pointedly vague phrasing that Lynton's words further suggest that the studio could start making Spider-Man movies without Spider-Man in the title sooner rather than later. As of now, however, the studio has only offered vague assertions — The Amazing Spider-Man 2, opening May 2, 2014, has so far been sold as a straightforward superhero sequel — leaving fans to speculate over where within Spidey's larger universe Sony might swing to next.
Sony isn't the only studio that's tentatively attempting to get into the universe-building game, either. "It's hard not to notice what Warner Bros. is doing with DC [Comics], to bring these disparate heroes together," said a development executive at a rival studio. "What we're hearing about the Superman/Batman movie is that it's a stealth opener to JLA" — JLA being the Justice League of America, DC Comics' version of Marvel's the Avengers, which over the years has featured such iconic characters as Superman, Batman, Wonder Woman, Green Lantern, Flash, Aquaman, Cyborg, and the Martian Manhunter. (Actually, the JLA first appeared three years before the Avengers, but let's avoid falling down this particular rabbit hole, shall we?) "I think they're finding it hard," said the executive about Warner Bros.' DC universe expansion efforts, "because it's a harder thing to do than it might seem." Indeed, Warner Bros. has tried multiple times over the last 20 years to get a Justice League movie underway, only to have it fall apart each time.
Twentieth Century Fox has at least mounted a kind of quasi-mega-franchise film already in next May's X-Men: Days of Future Past, which brings together the cast of the first three X-Men films with the cast of the 2011 prequel X-Men: First Class. But that latter film absorbed a planned prequel spin-off script for the Nazi-hunting mutant Magneto, and though Fox has successfully spun off Wolverine into two films of his own, star Hugh Jackman has said that the workout and diet regimen for the character has become so grueling that the 45-year-old actor is wary of continuing to play the character for much longer. Meanwhile, a reboot of the Fantastic Four — another Marvel property within Fox's control — is currently underway with director Josh Trank (Chronicle), but talk of bringing those characters together with the X-Men in a mega-franchise film has so far only been that: talk. (Reps for Marvel, Sony, Warner Bros., and Fox all declined requests for comment.)
"[Studios] are all looking at ways to keep their franchises healthy, vibrant, and alive, and feeling fresh and relevant," said a senior executive at another studio. "And if that is by expanding the universe of characters that you have available to you, certainly that's what studio development teams do." But that exec also noted that the furtive, two-steps-forward-and-one-step-back approach these aforementioned studios have been taking with putting together a mega-franchise is born from an understanding that "you just can't catch lightning in a bottle on these things."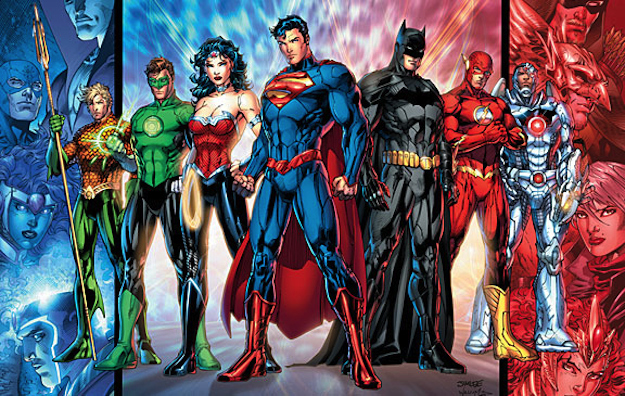 All possible jokes about Thor aside, multiple sources have all pointed to a host of advantages that have allowed Marvel to capture that lucrative lightning many times over. First, of course: the Marvel comics themselves, in which many characters have been hopping between established titles for ages. "It's based in the real world — they live in New York or L.A.," said screenwriter Alfred Gough (I Am Number Four), who co-created the 2001–2011 Superman television series Smallville with writing partner Miles Millar. "You felt like they were going to run into each other. The Marvel comics were always designed to cross-pollinate." DC Comics, by contrast, was a kind of comic conglomerate, bringing together smaller titles like Action Comics (for Superman) and Detective Comics (for Batman) that had already created alternative locales like Metropolis and Gotham City, not to mention smaller publishers with established characters (like Charlton's Blue Beetle and Captain Atom) that had to be retconned into the larger DC universe. And the DC superheroes themselves were intentionally created to be larger-than-life — an Amazonian warrior princess, an intergalactic cop with a power ring, the king of Atlantis who can command marine life — making them great as two-dimensional icons on the page, but difficult subjects to turn into three-dimensional human beings on screen, especially in our current era of emotionally relatable cinematic superheroes. (There's a reason Batman, a flesh-and-blood man without any actual "super" powers, has proven to be such a successful feature film character for DC.)
Beyond the subject matter, however, these mega-franchises need their own Kevin Feige, a guiding force keeping each individual franchise cooking while always keeping the larger meta-franchise in mind. "The real challenge of these [films]," said John August, "is that from inception to the writer's idea of it to the director's idea of it to the marketing's idea of it, there has to be continuity, and that can be a very challenging thing to find when it's not just 'what's this movie going to feel like?' but 'what's this property going to feel like?' from the start. You need to have a creative force behind the overall franchise that is not necessarily the one writer or one director making that one movie."
That kind of singularity of vision — one embodied by Marvel Studios' Feige — has proven difficult to reproduce — and given Marvel a reputation in Hollywood as a place one has to subsume one's own creative impulses in service of what's become a kind of Marvel house style.
"It seems completely reductive and over-simplistic to say this, but it's really all about tone," said screenwriter Damon Lindelof (Star Trek Into Darkness, Prometheus). "I would say tone is everything, and they've really mastered it. There's a very definitive feel to what a Marvel movie is."
That kind of unmistakable branding is a precious creative commodity in Hollywood. "On any given weekend, you release a movie from Paramount or Universal or Warner Bros., but [audiences] are kind of brand agnostic," said the senior studio exec. "But when it's Marvel in this universe, I think that that brand is establishing more clout and more goodwill with each passing movie. That's rare. Only certain brands really have that kind of following, where consumers really identify with a brand when they're making they're choice to go spend $15 on a movie ticket."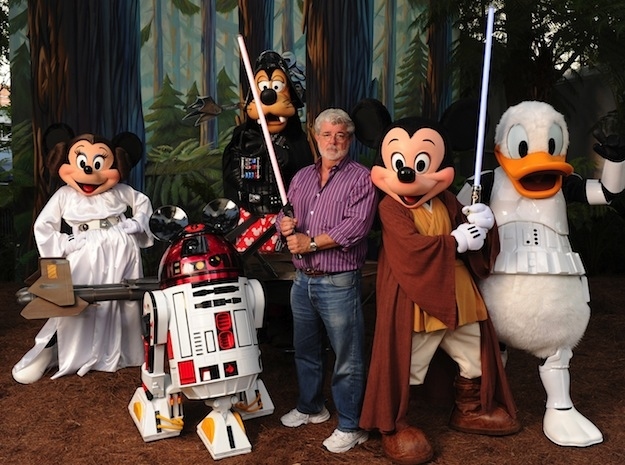 There is no studio in Hollywood that has been better at branding itself than Disney. When the company bought Marvel outright in 2009, the partnership supercharged the latter's efforts to expand its universe beyond the confines of the cinematic. "[Disney] blew the doors off what anyone else had previously done with a Marvel title," said the senior exec. "Their ability to market in theme parks, on their networks, and to have that affiliation and association with such a well-oiled machine — if you're a company like Marvel, you're on the fast track of the A-team. I wouldn't be surprised to see a Marvel Land built at one of the Disney parks somewhere."
Perhaps not surprisingly, the studio that is furthest along in creating a fully realized cinematic universe akin to Marvel Studios' is its corporate cousin, Lucasfilm Ltd. Ever since the Walt Disney Company purchased Lucasfilm last year, the company's president, Kathleen Kennedy, has been busy recruiting A-list talent like J.J. Abrams, Michael Arndt, Lawrence Kasdan, and Simon Kinberg for a series of brand-new Star Wars movies. Even more than Feige, Kennedy — who took the reins to the company from George Lucas, who's retiring — possesses a towering stockpile of showbiz expertise from her decades working with Steven Spielberg as one of the top creative producers in Hollywood. Only Star Wars: Episode VII has a firm green light and release date (Dec. 18, 2015), with Abrams directing from a script by him, Kasdan, and Arndt. But Kennedy's plan is to continue the main Star Wars storyline in a brand-new trilogy, and release a separate series of spin-off movies that explore the origins of characters like Boba Fett and Han Solo. "Those movies could do exactly the same thing that the Marvel movies do and feature individual characters, either classic or new, in their own adventures," observed Lindelof, "and then calibrate them all together once every four or five years for one mega-adventure." (Lindelof did hasten to add that despite his professional and personal connections to Abrams, he has no first-hand knowledge of what Abrams is planning.)
This isn't the first time Lucasfilm has attempted to expand the Star Wars universe. For years, the company kept promising that a live-action TV series bridging the time period between Star Wars: Episode III — Revenge of the Sith and Star Wars: Episode IV — A New Hope was in the works. Scripts for as many as 50 episodes had reportedly been commissioned, and finished. But last year, longtime Lucasfilm producer Rick McCallum told Entertainment Weekly in January 2012 — pre-Disney — that the series was on indefinite hold. "I think we don't have the technology yet to be able to do it for the level of money that it would have to be done," said McCallum (who has since left the company). "Plus, the world of television is imploding. No one knows whether you should make a network show or a cable show."
As it happens, Marvel Studios recently came up with a solution to this particular obstacle. Don't make either kind of show — go to Netflix instead.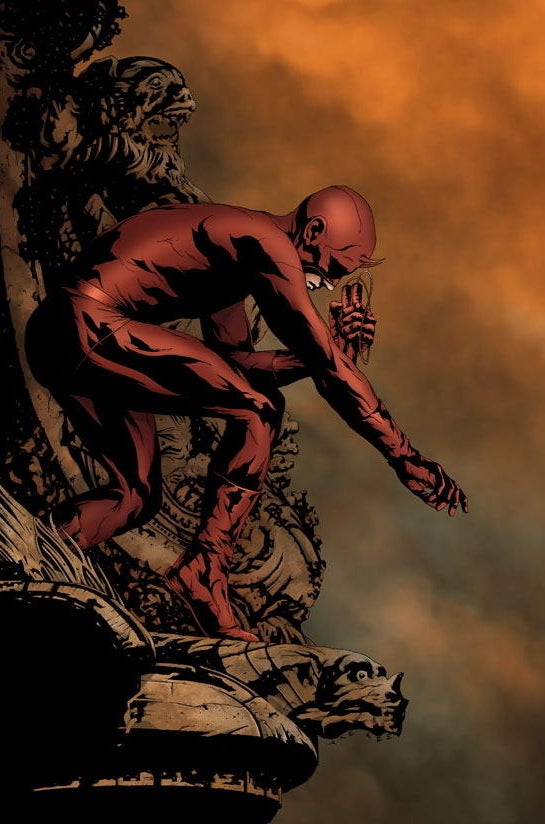 AT SOME POINT, every single person interviewed for this story described the Marvel Studios films in television terms. ("In a way, they put them together like a giant TV series," said Alfred Gough. "Jon Favreau, in TV parlance, directed the pilot of all of these movies, the original Iron Man," noted Damon Lindelof.) So it is perhaps only fitting that Marvel's latest endeavor to expand its live-action creative universe is on television.
Earlier this month, Marvel announced that it was partnering with Netflix for an unprecedented deal for four separate TV series for four separate Marvel characters — Iron Fist, Luke Cage, Jessica Jones, and Daredevil — that will culminate in a "mini-series event" called The Defenders. If that sounds familiar, it's by design. Marvel is attempting to do on a TV scale — and with a TV budget — what it's already pulled off in feature films. Ironically, this undertaking offers Marvel its best chance yet to fundamentally change the way Hollywood regards the possibilities for both television-based entertainment and an integrated storytelling universe — or reveal their limitations.
First and foremost, the deal serves as the triumphant climax to a fabulous year for Netflix's foray into original programming with House of Cards, Arrested Development, and especially Orange Is the New Black. Many of Netflix's series have been produced in-house, but like an upstart author getting chosen for Oprah's Book Club, the Marvel deal instantly legitimizes the streaming service as a major player in Hollywood. "This further opens the door for a company like Netflix to have a relationship with studios," said television analyst Brad Adgate, senior vice president-director of research at Horizon Media. "Disney and Marvel — you can't get much bigger than that for a production company."
Not that Marvel exactly had a lot of options. The current business model for ad-supported American television essentially disqualified broadcast and most basic cable networks from ever realistically signing onto Marvel's Defenders projects, which add up to 60 episodes of television, an astronomic number for advertisers to agree to sponsor sight unseen. "This is definitely the kind of programming stunt that is best suited for streaming video than linear television," said Adgate. "I could foresee these types of [streaming deals] moving forward with other franchises." (Another issue, said Adgate, is that the median age for broadcast TV viewers keeps creeping close to 50 years old, well past the sweet spot for Marvel's target audience. Marvel simply went to where its audience is watching — on demand, via the internet.)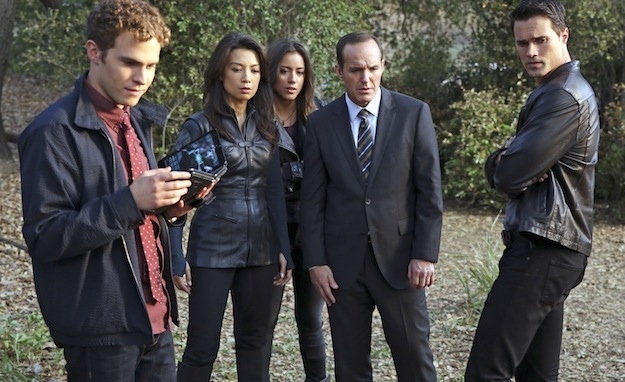 Curiously, Marvel did not choose to partner with Hulu, which is co-owned by corporate parent Disney. Then again, none of Hulu's original programming efforts have achieved the scope nor media bustle of Netflix's buzzy slate. (Marvel TV declined to comment, and a rep for Netflix did not respond to a request for comment.)
The deal also places ABC in an odd bind. The broadcast network — which is also owned by Disney — has had to contend with the dwindling ratings for and increasingly tepid reception to Marvel's Agents of S.H.I.E.L.D. After a strong start with a pilot co-written and directed by Joss Whedon — who has served as an official creative consigliere to Feige on threading Marvel's films together while he preps to direct Avengers: Age of Ultron for 2015 — Agents of S.H.I.E.L.D. has struggled to find its storytelling footing and maintain a reliably robust audience for such an expensive show. Although ABC picked up the series for a full season of 22 episodes, if the show is having this much trouble living within the demands of a larger movie universe, how well could it contend with also living alongside four more TV series, on an entirely different platform, that are about the exploits of actual superheroes instead of anonymous pseudo-government agents?
"I think if you have an organized structure like that, you're gonna run up against certain limitations, things you can't do," said Gough. "If you work and play well with others, I think that's the world for you. But what we had with Smallville and clearly what Christopher Nolan had with Batman: Warners and DC let us do our version of the story. I think there are pluses and minuses to both approaches." On Smallville, Gough and Millar were able to introduce their own interpretations of several major DC Comics characters, like the Flash, Green Arrow, and Aquaman — but only if they didn't conflict with Warner Bros.' movie plans. "This was before the years of cross-pollinating," said Gough. "A lot of these characters had movies in development. Bruce Wayne was always off the table because of the Chris Nolan movies. We tried very hard to get Wonder Woman; we couldn't."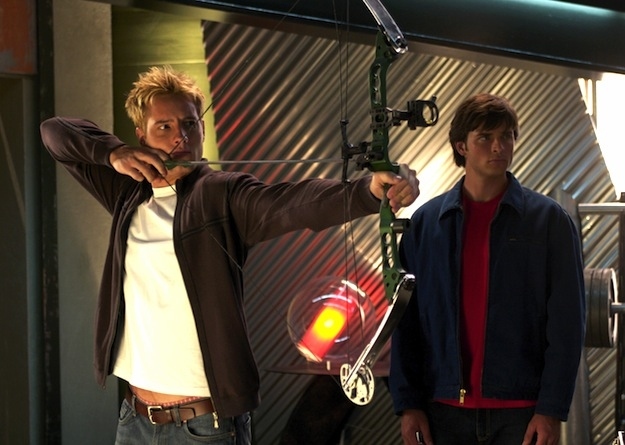 Things got even trickier after Warner Bros. came close to making a Superman movie scripted by J.J. Abrams in which Krypton didn't blow up. Having two fundamentally different visions of Superman exist at the same time was thought to be too much of a head squeeze for viewers. "We had a lot of conversations, and then when that [movie] went away, thank god those conversations went away," said Gough. (Bryan Singer's eventual Superman Returns, to Gough's great relief, dovetailed far more neatly with the show.)
Gough sees a similar trajectory for the current micro-universe of DC characters on TV, namely the CW's Arrow, currently in its second season, which has already spawned a spin-off pilot centered around super-sprinter The Flash. "Warner Bros, which has all those DC characters, has tried to put that together in earnest in that Marvel fashion," said Gough. "But I just don't think it's in the DNA of how that company is set up, which is why a Justice League movie will really have nothing to do with the television show."
Even if, for whatever reason, Agents of S.H.I.E.L.D. and the Netflix mega-series don't work out, there may not be that much downside for Marvel. "If they're good, they will help them get some credibility and more importantly figure out how to make these generally production-value intensive stories for a smaller budget," said the studio development exec. "But I don't believe their success or failure will impact the way people want to go see the movies. Put it this way: Guardians of the Galaxy is going to work or not work on its own. Nobody's going to go, 'Well, Agents of S.H.I.E.L.D. is bad, so I'm not going to that movie.'" At least, Marvel better hope they don't.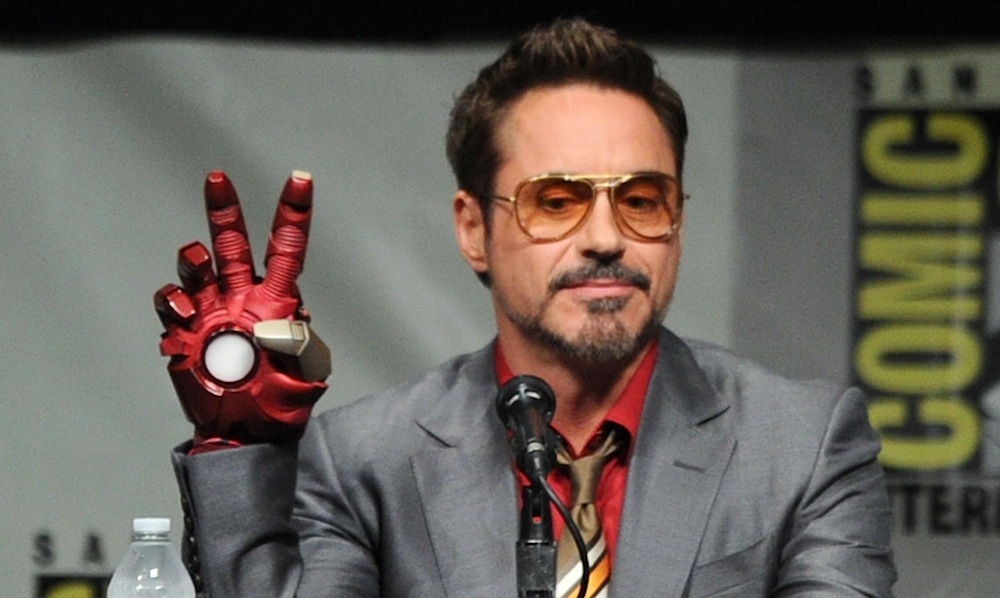 THERE WAS A TIME not too long ago when "comic book movie" was also synonymous with "kind of junky Hollywood fluff." Blame movies like Joel Schumacher's Batman flicks, 2003's Daredevil, 2004's Catwoman, 2005's Fantastic Four, and 2011's Green Lantern. By contrast, with just a few exceptions, Marvel Studio's films have been really, truly good — and good in a way that has, along with Christopher Nolan's Dark Knight trilogy, forced other filmmakers to raise their superhero game. "Maybe five, 10 years ago, just having the title was enough," said the development exec. "Just having, you know, 'It's called Ghost Rider,' or whatever." Now, however? "It's gotta be great! I think [Marvel] has contributed to an overall improvement in expectation by the audience, and that's a good thing because that means we all have to do better. That has changed. The audience is more demanding."
At the same time, however, Marvel's rigid focus on further cultivating its mega-franchise model has also exacerbated the ever-shrinking pool of financial and creative support for truly original storytelling. "Marvel Studios has changed the way Disney works, in that one or two of Disney's tentpoles every year is going to be a Marvel movie," said August. "That changes their whole equation of how they're going to make films. It does make it harder to make the one-off movie that you want to make that's a one-movie idea, because you're spending all your resources on these giant multi-picture franchises."
Added Lindelof, "A movie like Inception, for example — highly successful, critically lauded, but how many people out there are saying, 'When are we gonna get Inception 2?' You could design another movie set in that world, but that's really up to whether or not Christopher Nolan wants to do it. And in order for Christopher Nolan to get the opportunity to make Inception, he had to direct Batman first." As it happens, Nolan's next film, Interstellar, is an original project, but this past year several other widely respected and successful filmmakers like Spielberg, Lucas, and Steven Soderbergh have quite publicly lamented how hard it is for even them to make original stories that are not tied to preexisting material.
"It's telling that aside from The Hunger Games or Twilight," said the development exec, "if you think about where most of the [intellectual property] that people really talk about comes from, it's all pretty much from at least 20 years ago. It's all Marvel, DC, and remakes and sequels to things that have been around for a long time."
In advance of the release of Iron Man 3 last May, Robert Downey Jr. even gave an interview to GQ in which he waxed existential about staying in the superhero business for much longer. "How many genre movies can I do?" he said. "How many follow-ups to a successful follow-up are actually fun?" Virtually in the same breath, Downey also made clear he is far from ungrateful for the chance to play Tony Stark: "I probably haven't even fully ingested how much I've enjoyed it, how much it's meant." But it is still a reminder of a looming flaw in Marvel's heretofore-flawless mega-franchise machine.
"What happens when Robert Downey Jr. doesn't want to play Tony Stark anymore?" asked Lindelof. "Do they recast? Do they put someone else in the suit, who is Tony Stark, so they can keep continuity with the other actors for as long as they want to do it? Do they do something along the lines of what Sony did with Spidey? — which is essentially reboot the Avengers with an entirely new cast, etc. etc. That's gonna be the real rubber-meets-the-road moment, but I have every confidence that they'll get through it just fine."
If Marvel needs any inspiration of how to keep things interesting, perhaps they should heed Patton Oswalt's viral pitch for the ultimate multiverse mega-movie.