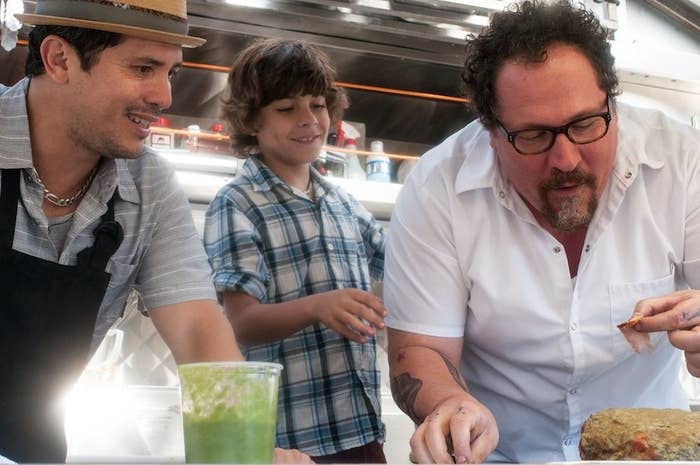 AUSTIN — Twitter can be precarious for someone who doesn't know the territory, and that's exactly the danger presented in this exclusive clip from Chef, a culinary drama from writer-director-star Jon Favreau (Iron Man) that will make its debut Friday at the SXSW Film Festival.
In Chef, Favreau plays acclaimed chef Carl Casper, who finds himself in the middle of a social media frenzy after he unwittingly sends a taunting tweet to a food critic who gave him a scathing review. (Being new to Twitter, Casper thought he was sending a direct message.) In the clip below, his kitchen compatriots (played by John Leguizamo and Bobby Cannavale) try to talk him out of escalating his Twitter war with the food critic.
After that tweet, Casper's professional (and personal) life spins out of control, until he decides to regroup and open a food truck that serves authentic Cuban sandwiches. And that truck will be at SXSW, serving up food to some lucky festival-goers on Saturday, courtesy Favreau and chef Roy Choi, the food truck pioneer and Favreau's consultant on the film.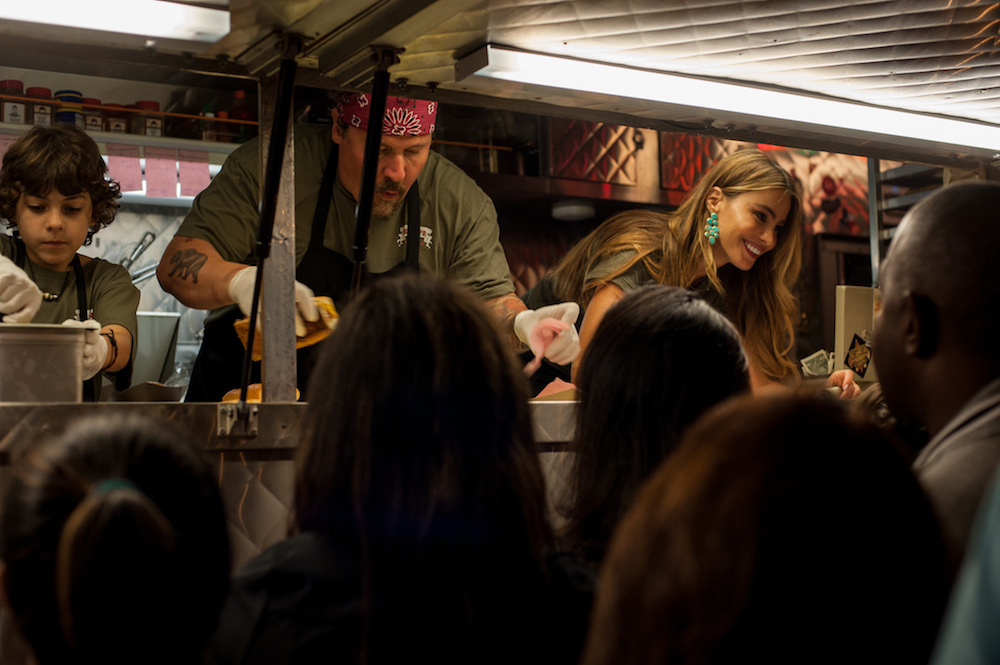 Chef — which also co-stars Sofia Vergara, Scarlett Johansson, Oliver Platt, Emjay Anthony, Amy Sedaris, and Dustin Hoffman — opens May 9.