I love plants but am terrible at taking care of them. After unsuccessfully trying to raise a basil plant and a cactus (RIP), I was beginning to think that gardening wasn't for me.
A month ago, I decided to try the Aerogarden by BuzzFeed's Goodful line exclusively for Macy's. It's supposed to make gardening as simple as possible — you don't even need sunlight! (Hooray for those of us who live in tiny, dark apartments!)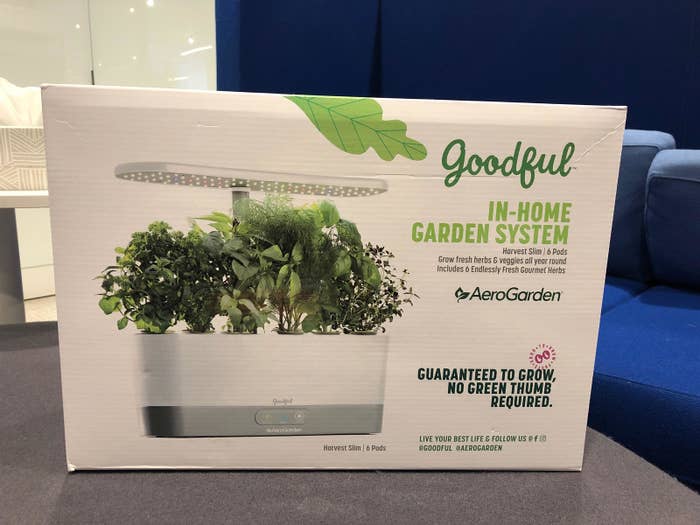 Setup was very easy — the instruction pamphlet walks you through everything step by step — and all I had to do was plug in a couple of wires, fill up the tank with water, add a capful of the included Miracle-Gro plant food, and insert the seed pods. Done!
The pods are little cones of soil that contain the seeds, so I didn't actually have to do any ~planting~ — I just popped them right into the holes.
Once everything was loaded up, I just turned the LED grow lights on and voila! My plant babies were ready to go.
From there, it was just a waiting game. I've never had a countertop garden before so I wasn't sure what to expect. But I am happy to report that after two weeks, ALL of the herbs have sprouted and the seedlings are in excellent shape — with basically zero effort on my part!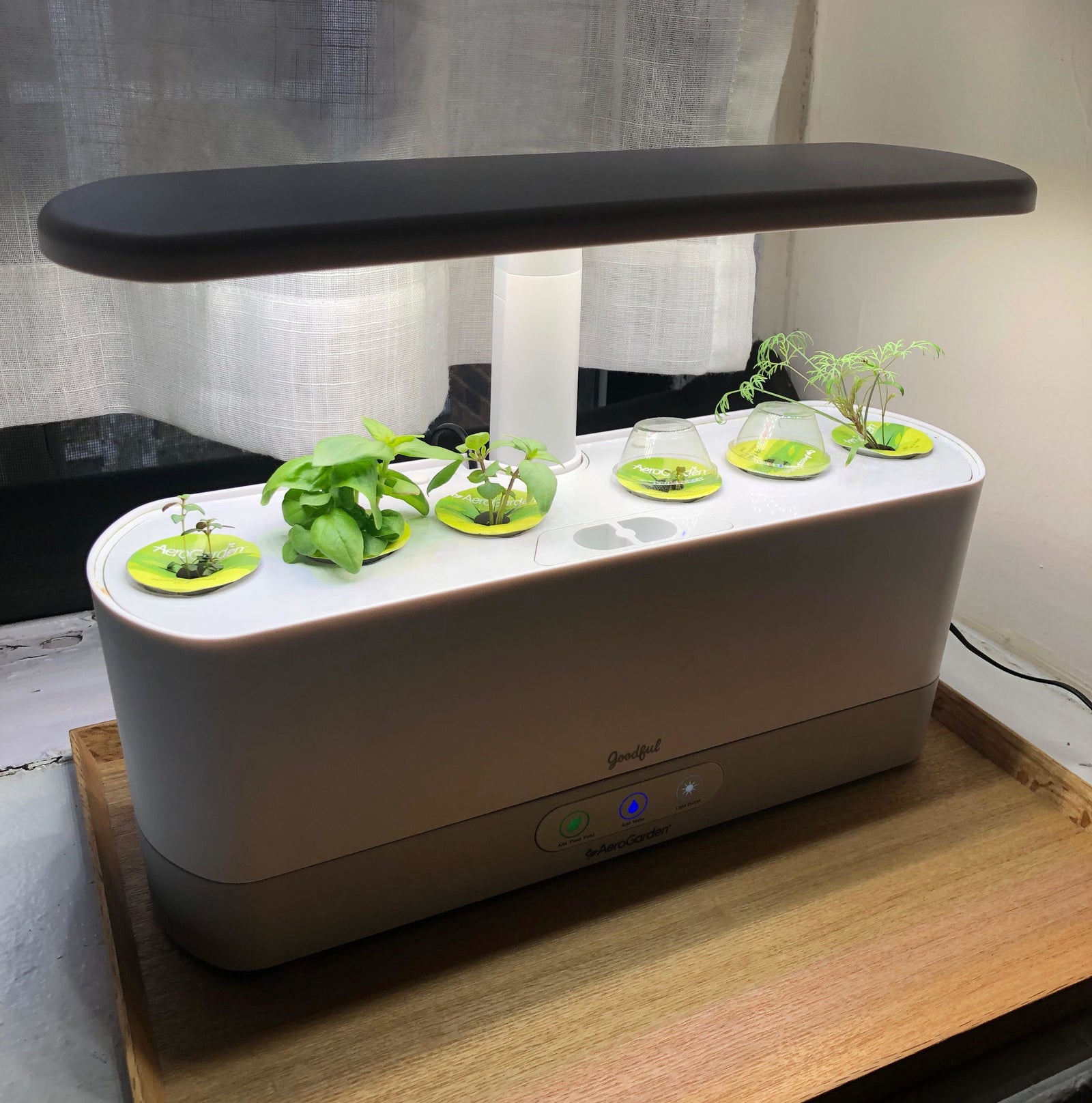 I never thought I'd be successful at growing *anything* and now it's a joy for me watch the seedlings' progress every day. It's amazing how big of a difference some greenery can make in an apartment — it just feels so much more ~lively~.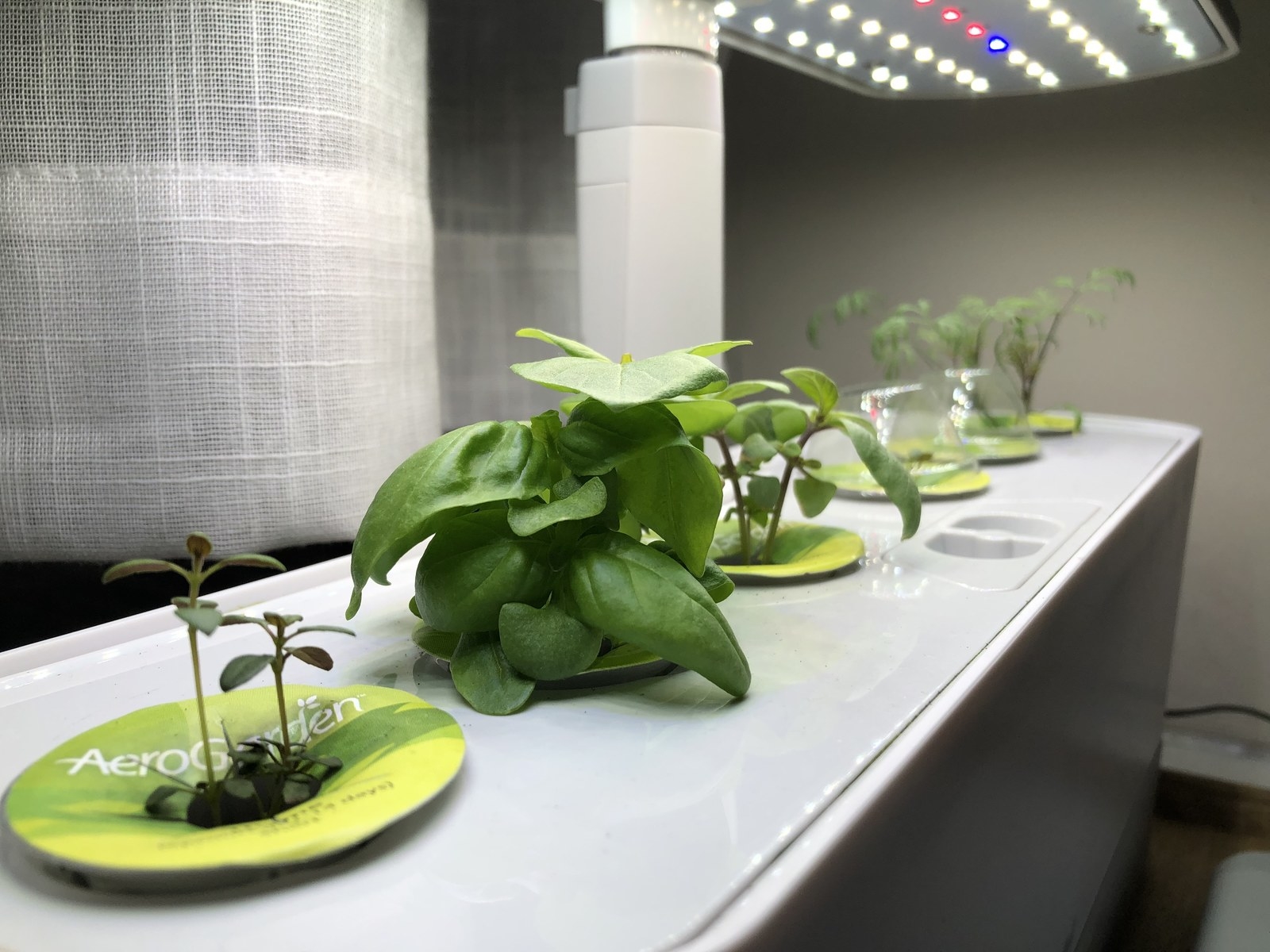 Looking for more awesome plant-related products? Check out one of these lists!