Tell Us About Yourself(ie): Jeannie Mai
The fashionista and co-host of The Real takes our Q&A!
by
,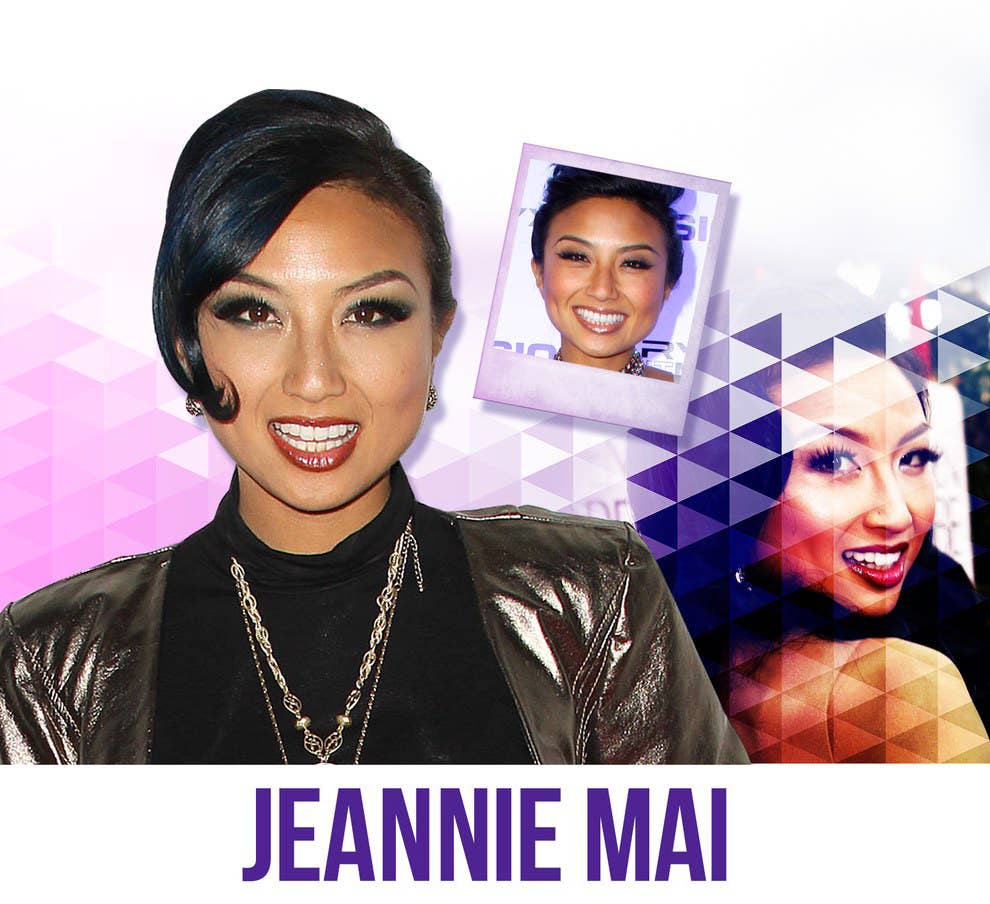 What's the wallpaper on your phone and/or computer?
A pic of my Aunt Linh and me on a walk from a few weeks ago. She's living with relapsing multiple sclerosis, or RMS, and I've seen the impact it's had on her life – this photo reminds me of how much she inspires me!
When you walk into a bar, what do you typically order?
Chocolate martini if it's been a long day, Sauvignon Blanc if it's a good day, and Bourbon if there's any dancing involved.
What's the one word you are guilty of using too often?
On fleek!
What is the last thing you searched for on Google?
I researched RMS so I can continue to educate myself on my aunt's disease. I'm actually partnering with Biogen and SELF on Reimagine MySelf™, a new program aimed to inspire women living with RMS to make small but impactful changes. Reimagine MySelf centers around a digital destination on SELF.com, which includes exclusive content and compelling blogs for women that offer advice on how to navigate common issues they may face every day – related to personal style, travel, home entertaining, healthy eating and more – all of which could be further complicated by RMS. People can visit Self.com/reimaginemyself to get exclusive advice from me and other experts.
Who is the last person that called or texted you?
My fun and random friend Aimee, aka SongOfStyle on Instagram. She wanted to know if I wanted to go salsa dancing. I said yes.
What was the last awkward situation you were in and how did you handle it?
This morning there was fight between the contestants on show I'm hosting but the camera had to stop shooting so they could fix the mics on the girls. Rather than sit in awkward silence I turned on Mariah Carey's heartbreaker and made everybody dance to good ol' Mimi.
When is the last time you went to a theater?

I like watching movies at home and recreating my own theater. This is where I get to make my yummy popcorn flavors. Curious? The last film I watched was Dropbox, about rescuing abandoned children. This is the best documentary I've seen yet.
What TV show should everyone should be watching?
The Real, duh.
And what is your TV guilty pleasure?

Tosh.0. I consider it my ab workout from laughing so hard.
What's the first CD you bought?
The Miseducation of Lauryn Hill. Still one of the few CDs you can still play straight through.
What is the one food you cannot resist?
Anything truffle. I'd lick a heel if it was truffle glazed.
What music are you currently listening to?
TLC Pandora radio station. Ever since Chilli personally taught me the creep dance, I've been hooked since.
What movie makes you laugh the most?
Coming to America. I've been looking for Mc'Dowell's ever since.
What drives you absolutely crazy?
People who don't believe anything is possible, people who lack motivation, and people who lie.
What's your favorite day of the year?
The day before my birthday when I feel skinnier.
What was your first online screen name?

Missladybug
What's your favorite emoji?
The praise hands. I literally have great triceps for doing these so much in person.

Pick one: Kittens or puppies?
Can't a unicorn be an option?
New York or Los Angeles?
If I were single, New York. If I were pale, LA.
Comedy or drama?

Dramedy
Bacon or Nutella?
Neither — sunflower butter from Trader Joe's.
Coffee or tea?

I'm Asian. Anything Boba please.
'80s or '90s?
Both. They were terrific eras for hip-hop.
Britney or Christina?

Neither...Mariah.
NSYNC or BSB?

I'm still stuck on NKOTB. Sigh...Jordan.
Beyonce or Rihanna?
Bow down to the Queen B er'day.
Hannah Montana or Lizzie McGuire?

Who????
And finally: tell us a secret.
I only wear underwear from Target.