Tonight we were blessed by Ryan Gosling's appearance at the Academy Awards.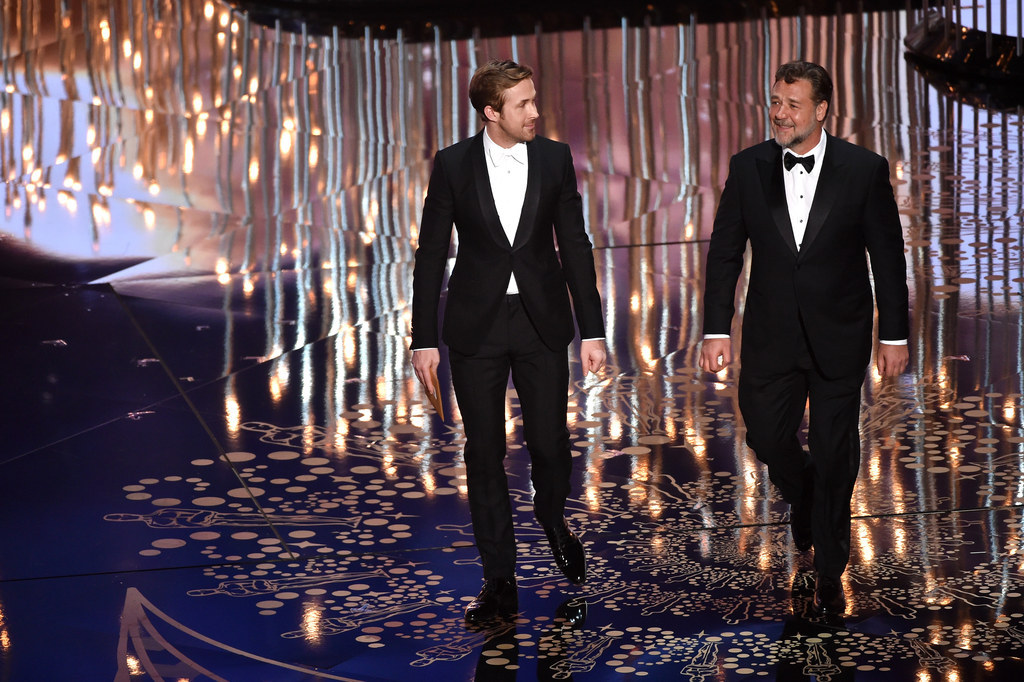 Sure, Russell Crowe was there.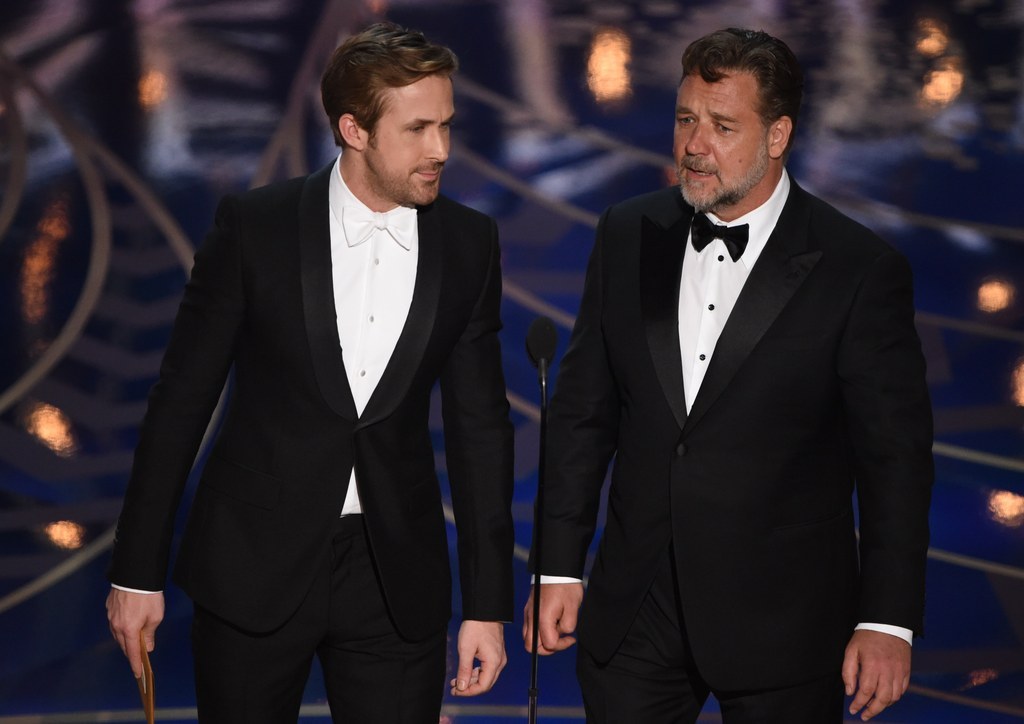 And yes, they had banter that was charming AF.
At first it almost looked like he went without at tie — but no! It was a white tie. A white bow tie, no less.