Ryan Gosling Showed Up To The Oscars In A White Bow Tie
Nothing about this is newsworthy, but it sure is swoonworthy!
Tonight we were blessed by Ryan Gosling's appearance at the Academy Awards.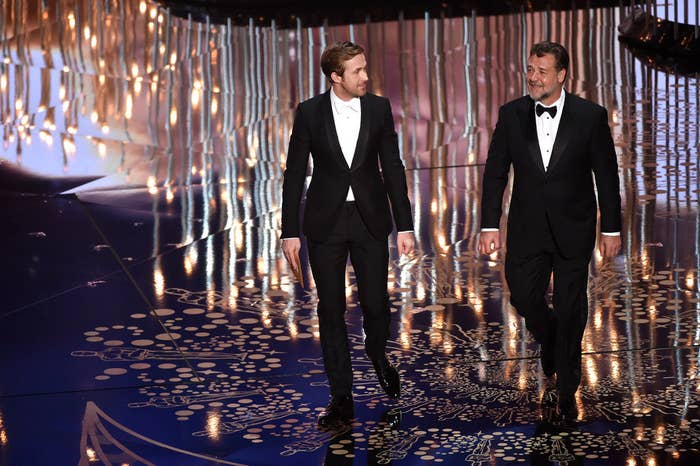 Sure, Russell Crowe was there.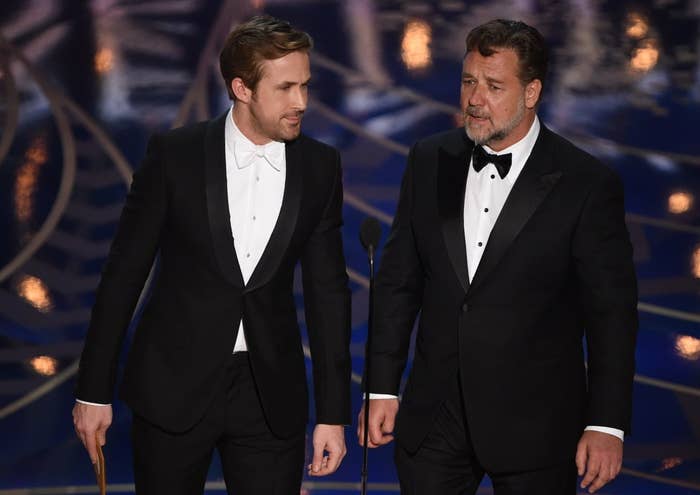 BUT LET'S TALK ABOUT HIS BOW TIE FOR A MINUTE??
At first it almost looked like he went without at tie — but no! It was a white tie. A white bow tie, no less.
That's right. Take it all in. Bask in its glory.
THANK YOU FOR BEING YOU, RYAN GOSLING!